New Cryptocurrency Releases, Listings and Presales Today – Simpson6900, SAFEREUM, CRAZY MUSK


Join Our Telegram channel to stay up to date on breaking news coverage
Every day our team reviews new cryptocurrency releases which recently launched on crypto exchanges and upcoming token presales.
Simplifying intricate whitepapers and complex contracts is our specialty. We provide straightforward, concise explanations of the missions driving the platforms to launch these new tokens.
New Cryptocurrency Releases, Listings and Presales Today
However, keep an eye on upcoming token presales – they offer a glimpse into the future and have proven advantageous for numerous crypto investors. These presales often feature lower token prices and enticing additional rewards.
With the potential for significant value appreciation, new crypto tokens are alluring to investors seeking remarkable profits with modest initial investments.
This article delves into the latest coin listings on exchanges, shedding light on tokens poised to exceed expectations and reach extraordinary heights.
1. Simpson6900 (SIMPSON)
The Homer Simpson coin adopts a refreshingly lighthearted approach within the cryptocurrency landscape. Rather than aiming to revolutionize the industry, it focuses on infusing an entertainment element into the crypto world, mainly through its unique take on meme coins.
Integrating the Homer Simpson ChatBot into Twitter is exciting, offering users a novel way to interact seamlessly. Its capacity to provide accurate responses and learn from user interactions suggests a commitment to constant improvement.
$Simpson6900 #Simpson6900 CA 0xAd6eEFb4f4a6Ce3E2cd2049C3104f5CE5ED082F0https://t.co/C1mMnmbdyJ

— Homer Simpson (@HomerSimpson_HS) October 6, 2023
However, it's essential to approach this coin with realistic expectations. At the same time, it offers an amusing twist: potential investors should consider factors beyond entertainment, like utility and long-term viability, before considering any investment.
Additionally, the experienced team behind the project adds a layer of credibility. It's prudent to conduct thorough research and due diligence before investing in such a coin, as its long-term success remains uncertain.
Homer Simpson, Get ready to say 'Woo Hoo!' to the fun and gains with Homer Simpson coin – the meme coin that's taking the crypto world by storm!
Today's live Simpson6900 price is $0.0000000000006009 with a 24-hour trading volume of $44,761.00. We update our SIMPSON to USD price in real-time. Simpson6900 is down 15.44% in the last 24 hours. The current CoinMarketCap ranking is #3281, with a live market cap of unavailable. The circulating supply is not available, and a max. Supply of 420,000,000,000,000,000 SIMPSON coins.
2. SAFEREUM (SAFEREUM)
Safereum introduces itself as a decentralized meme token operating on the Ethereum Blockchain, leveraging the ERC-20 token standard.
Its mission centers on reviving the original essence of cryptocurrency: decentralization. In an era filled with transient, centralized meme-based coins, Safereum aims to bring back transparency and longevity, emphasizing the fundamental principles of cryptocurrency.
Notably, it emphasizes security, having undergone audits by five companies, holding an official KYC certificate, and demonstrating commitment through contract ownership renouncement and liquidity pool locking. The absence of buy, sell, and transfer taxes is attractive.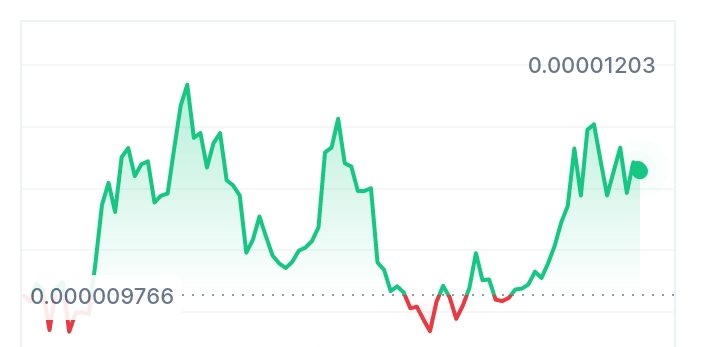 However, potential investors should approach this coin cautiously, recognizing that the market for meme tokens is often volatile and speculative. In summary, while Safereum's focus on transparency and decentralization is commendable, thorough research and due diligence are essential before considering any investment.
Safereum uses the ERC-20 token standard based on Ethereum (ETH). Safereum is launching on the Ethereum Blockchain in October 2023. Why Safereum? Transparency and longevity are slowly fading in a market saturated with centralized, fleeting, meme-based cryptocurrencies. It's time for the crypto sphere to return to its roots with Safereum and make decentralized meme coins great again. Safereum is reigniting cryptocurrency's original mission: pure decentralization.
#SAFEREUM is now officially live on Uniswap! 🌗

CA: 0xb504035a11E672e12a099F32B1672b9C4a78b22f

❕Chart: https://t.co/X9lw5MFeOb

❕TG: https://t.co/Ju7cZXZHZO

CA has been audited by 5 different companies. KYC'd, Renounced, Liq. locked for 1 year and taxes 0%. 🔒

To celebrate… pic.twitter.com/zjTHyJQCxn

— Safereum.io (@Safereumio) October 7, 2023
Today's live SAFEREUM price is $0.000011, with a 24-hour trading volume of $8,055,936. We update our SAFEREUM to USD price in real-time. SAFEREUM is up 18.95% in the last 24 hours. The current CoinMarketCap ranking is #2147, with a live market cap of unavailable. The circulating supply is not available, and a max supply of 1,000,000,000,000 SAFEREUM coins.
3. CRAZY MUSK (CRAZYMUSK)
CRAZY MUSK, a token on the Binance Smart Chain, positions itself as a continuously growing asset through deflationary techniques and income generation for its ecosystem. A substantial token supply accompanied its launch in October 2023.
The primary issue it addresses is maintaining consistent trading volume, often hindering marketing and development in cryptocurrency.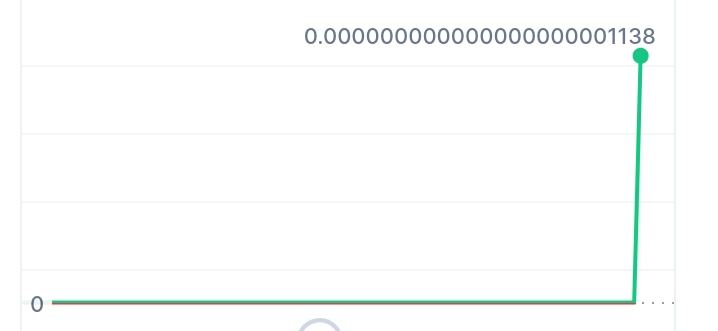 CRAZY MUSK counters this issue by diversifying a portion of the marketing wallet into Yield-bearing assets, a move aimed at generating additional income for development, marketing, and future rewards.
It's essential to note that the platform imposes a 9% transaction fee, with a significant portion allocated for token burn, liquidity pool enhancement, marketing, and Philanthropy. The long-term vision of establishing the CRAZY MUSKVerse, focusing on reducing carbon footprints and environmental impact, demonstrates a commendable commitment to sustainability.
#CRAZYMUSK live on #CoinMarketCap https://t.co/bivnC2XZrv

— CRAZY MUSK (@crazy_musk) October 8, 2023
According to the CRAZY MUSK whitepaper, the total transaction fee on the platform is 9%. Out of the total fee: 2% token auto burn on each transaction, 2% burn Liquidity Pool on each transaction, 2% for Marketing, 3% for Philanthropy. The long-term vision is to dominate the metaverse ecosystem (CRAZY MUSKVerse). 
The live CRAZY MUSK price today is <$0.000000000001 with a 24-hour trading volume of $17,615.35. We update our CRAZYMUSK to USD price in real-time. CRAZY MUSK has had no change in the last 24 hours. The current CoinMarketCap ranking is #3940, with a live market cap of unavailable. The circulating supply is unavailable, but it has a max supply of 995,091,399,237,024,600 CRAZYMUSK coins.
4. LaunchpadXYZ (LPX)
LaunchpadXYZ, available at a token price of $0.0445 with a current new buyer's 20% bonus, seems to embark on a mission to tackle a formidable challenge in the Web3 space: mass adoption.
With their presale raising approximately $1.75 million, they offer an extensive Web3 portal to ease the often intimidating experience for new users, whether buying crypto tokens, NFTs, or engaging in crypto games.
Their all-inclusive approach covers insights into crypto tokens, the latest NFT collections, details on new crypto games and presale projects, and even fractionalized assets.
Promising a Web3 wallet, decentralized exchange, trading terminal, and AI integration, LaunchpadXYZ intends to cater to both retail customers and large multinational corporations entering the Web3 arena. The project holds a total supply of 1 billion LPX tokens, with 25% (250 million) available in the presale, featuring no vesting period and a hard cap of $12.5 million.
While the LaunchpadXYZ scale necessitates patience for mid- and long-term investors, with some functionality expected as late as 2024, their doxxed and KYC-verified team and the successful presale contribute to their credibility.
It's prudent for potential investors to monitor the project's progress diligently, ensuring it aligns with their investment objectives and timeframes before considering participation.
Visit LaunchpadXYZ presale
Read More
New Crypto Mining Platform – Bitcoin Minetrix
Audited By Coinsult
Decentralized, Secure Cloud Mining
Earn Free Bitcoin Daily
Native Token On Presale Now – BTCMTX
Staking Rewards – Over 1,000% APY
Join Our Telegram channel to stay up to date on breaking news coverage