Top Crypto Gainers on August 16 – BONE and XDC

Join Our Telegram channel to stay up to date on breaking news coverage
The broader crypto market witnessed a slight dip today, sending top coins off the clip. Bitcoin sets the pace with parallel losses across the daily chart. 
The flagship cryptocurrency has recorded a nearly 1% decline in the last 24 hours with an over 1% seven-day price loss. Bitcoin struggles to maintain the $29,000 mark while retaining its market dominance of 47.26%.
However, amid the widespread downturn, some altcoins emerged with impressive gains, bucking the prevailing bearish pressure in the market. Below are today's top gainers with their remarkable price moves.
BONE Token
BONE is the governance token of the Shibaswap ecosystem that grants the community utility. Also, it gives community members the voting power to adopt or discard new development proposals.
According to CoinMarketCap, BONE saw increased buying activity today, August 16, evident in the 174% increase in 24-hour trading volume.
BONE's Price Actions
BONE witnessed a price increase of over 13% in the last 24 hours and traded at $1.4356 at 09:33 EST. But the value is up 23% over the past month.

BONE/USD / Daily Chart Source: TradingView
The technical chart above shows a bearish trend reversal as BONE trades toward the lower band of the Bollinger indicator. Again, the Moving Average Convergence/Divergence trades below the signal line with red histogram bars, indicating a bearish trend.
BONE's Relative Strength Index (RSI) indicator is at 44.74 in the neutral zone, approaching the oversold zone, showing increasing sell pressure on BONE. BONE will likely face a negative trend reversal before the day ends.
XDC Network 
XDC, the native coin of XinFin Network, is also called the XDC Network. It is a hybrid blockchain that combines the transparency feature of public blockchains with the security and speed attributes of private networks.
Its protocol runs on a Delegated-Proof-of-Stakes (XDPoS) mechanism to foster cybersecurity, interoperability, and fast payment settlements.
XDC kick-started bullish recovery movements on July 17, 2023, after several struggles in the bearish trend, according to TradingView. Since then, the market demonstrated exciting upward movements with continuous bull control.
XDC's Price Actions
XDR's market price today was $0.06060 at 09:36 EST and witnessed a slight drop of less than 1% in the last 24 hours.
Despite this price decline, the asset's price is 81%  higher than its price over the past 30 days. Also, it gained 76% above its value recorded in the previous year.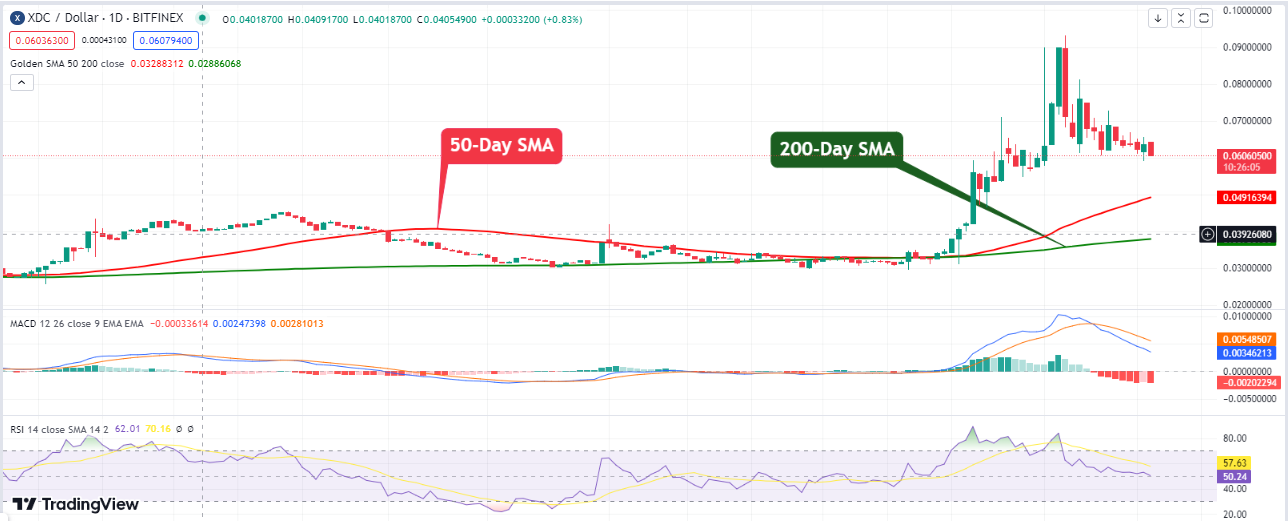 XDC/USD / Daily Chart Source: TradingView
The chart above XDC shows that the Moving Average Convergence/Divergence is below the signal line with red histogram bars.
This suggests a bearish trend due to the actions of the bears in the past few days. Also, XDC's Relative Strength Index (RSI) is at 50.24 in the neutral zone, pointing downward, suggesting a weakening uptrend.
However, XDC remains above the 50-Day and 200-Day Simple Moving Average (SMA), indicating a bullish status in the short and long terms. XDC would likely encounter bullish rallies in the coming days.
Launchpad XYZ ($LPX)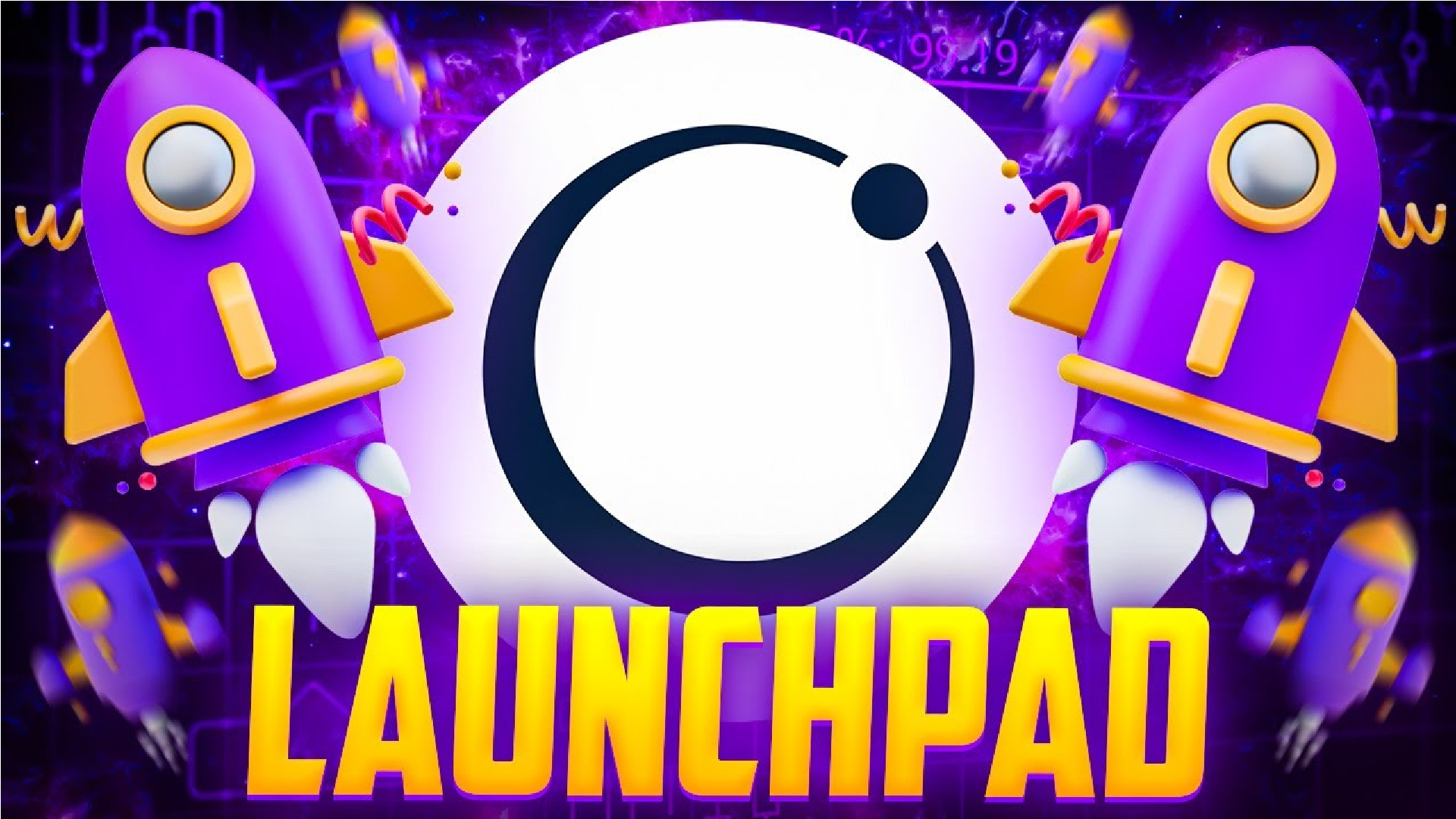 Launchpad XYZ is an interesting crypto project with features that will increase the adoption of Web3 technology so that users with less technical know-how can navigate the cutting-edge system. The creators aim to achieve this vision by simplifying access to NFTs, cryptos, metaverse, and blockchain gaming.
Moreover, it will provide users with educational materials, an enhanced trading terminal, Launchpad Quotient, and trading signals. In addition to these interesting trading tools, it also adopted some other features to will help keep users engaged and entertained within its ecosystem.
These include fractionalized assets, Web3 wallet, NFT marketplace, decentralized exchange, new presale displays, play-to-earn game hub, and A.I. search tools for data-driven insights for traders and investors.
The project's feature that displays novel presale projects allows users to discover presales with the potential for a significant ROI. These features sparked enthusiasm among investors who speculate massive returns when LPX lists on exchanges.
It has recorded a tremendous milestone of more than $1 million, making the investment community speculate a possible. Launchpad XYZ grants users holding $LPX access to NFT allowlists, free entry to the presale new display feature, and discounts on fees.
$LPX Presale Activities
The project's presale is live and has experienced enormous success. It raised over $1.3 million at a selling price of $0.0445.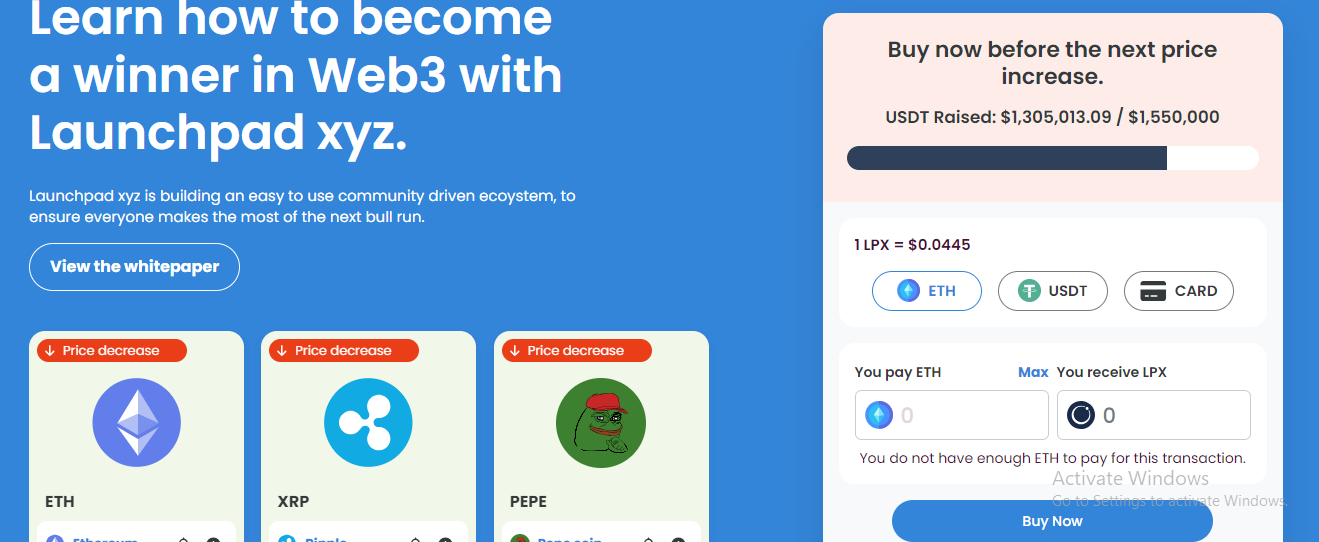 However, according to information from the presale website, the token's price will soon increase after raising more than $1.5 million. Investors who purchase $LPX should visit the official project's website to acquire the tokens.
Wall Street Memes ($WSM)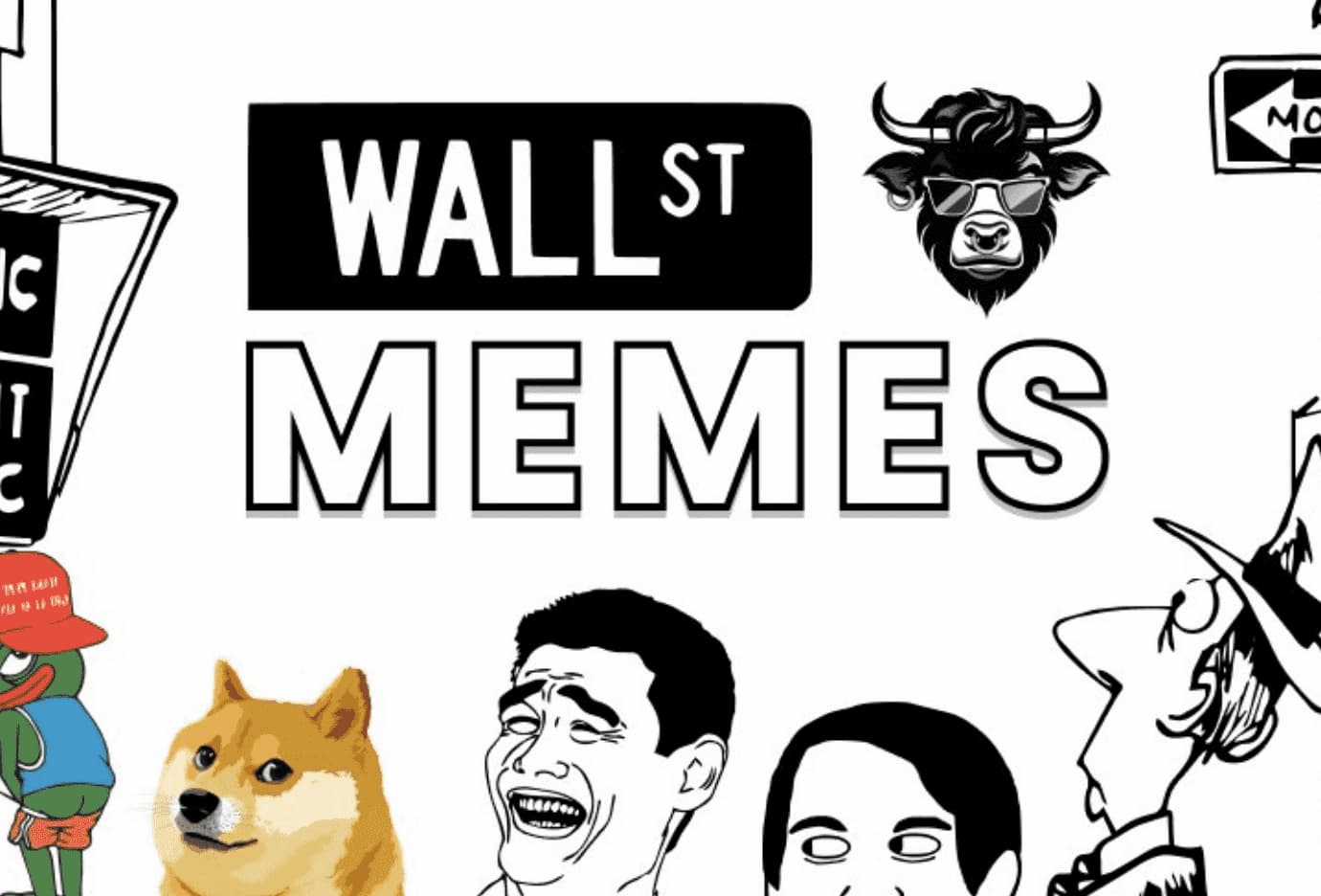 Emerging energetically into the cryptocurrency sphere, Wall Street Memes (WSM) leverages its robust community to drive its successful presale campaign. 
WSM employs viral content to draw attention and is backed by a robust community of meme enthusiasts. Wall Street Memes has amassed over $24 million through its token sale, offering tokens at a rate of $0.0334 each. 
WSM's unique approach has not only captivated investors but has also resonated with a wider audience. The social media support indicates that Wall Street Memes token will likely witness a notable increase in price once it becomes tradable on crypto exchanges.
Prominent crypto presale analyst Jacob Crypto Bury predicted that the coin would turn investors' money by ten times after its launch.
Investors seeking the next undiscovered treasure in the low-cap realm may consider the ongoing WSM presale a potential gateway to massive financial returns in crypto. 
Notably, its $WSM presale mirrors the rapid success of the 2021 Wall Street Bulls NFT collection release, which generated $2.5 million and achieved a complete sellout within 32 minutes.
Conclusion
The crypto assets discussed in this article as top-gainers have shown remarkable market moves for potential return on investment in the future. 
Again, the featured crypto projects on presale revealed memorable and interesting support from the investment community, and this portrays them as the next project that could put smiles on the faces of early investors.
Nevertheless, other value-determining metrics in cryptocurrency should also be considered, as technical metric alone is insufficient.
Join Our Telegram channel to stay up to date on breaking news coverage