Tamadoge Releases Super Doge – Its First Play-to-Earn Arcade Game

Join Our Telegram channel to stay up to date on breaking news coverage
The Tamadoge Arcade unveiled Super Doge, the newest game in the play-to-earn cryptocurrency market. Desktop-optimized Super Doge is currently in beta testing for 2 weeks and seems destined to become popular among gamers, both crypto and non-crypto.
With the advent of Web3 technology, which enables gamers to profit from their gaming enjoyment, casual gaming is already a significant industry and is only expected to grow. The cost of the TAMA token has increased by 25% since the launch was initially announced on Tuesday when it was only tentatively planned to happen "this week".
Despite a broad decline in the overall cryptocurrency market today, TAMA has managed to hold onto the majority of its gains and is now trading at around $0.018. TAMA's utility value comes from its role as the play-to-earn ecosystem's access token.
Of the Three Tamadoge Arcade Video Games that were Under Beta Testing, Super Doge Emerged as the Most Popular
Out of the five games that will be available in the Tamadoge Arcade, Super Doge emerged as the most successful of the three that were being evaluated. The community is currently beta-testing two additional games, To the Moon and Rocket Doge.
Tama Blast as well as Tamadoge Run are the two games that have not yet started testing. Although Super Doge's name alludes to Super Mario, there are only superficial parallels between the two.
Players in this cryptocurrency-powered game are rewarded both financially and in-game for their time and effort because they are paid based on their skill. Since word of the impending Super Doge release was made public, the price of the Tamadoge coin, which is required to participate in the P2E feature of the arcade video games, has increased. This upward trend in price is anticipated to continue when additional game products are released.
Super Doge: What is it?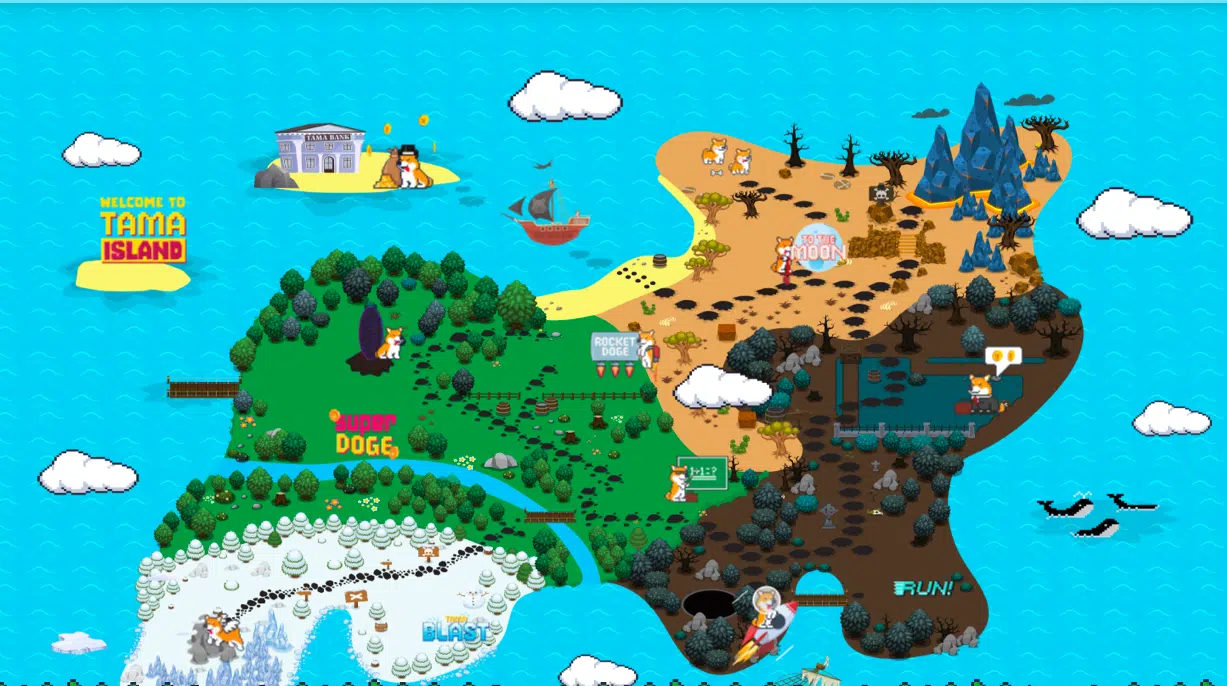 The Tamadoge Arcade, a precursor to the Tamaverse, a specially created metaverse created particularly for the Tamadoge ecosystem, is launching five distinct games.
Super Doge has proven to be the most well-liked game so far among those who have experienced it, and some pundits think it may herald a new age for meme tokens going forward. To the Moon and Rocket Doge appear to be two more games that are currently in beta testing exclusively for Tamadoge Arcade.
Super Doge Metrics Might Significantly Increase TAMA Pricing
Members of the Tamadoge team have revealed some crucial statistics regarding Super Doge, which were discovered via beta testing. Users stayed on each play for an average of 6.56 minutes. Super Doge received 2,274 different plays in total. 3,583 different plays were totalled during the beta for the three games.
Check this out #TamadogeArmy!🚀

Beta testing stats are in and they're insane! Our average game time for Super Doge is 6.56 mins, To The Moon 12.09 mins & Rocket Doge is a whopping 48.47 mins!🤯

Looks like we've already got some hardcore gamers!💪 #Tamadoge #BetaTesting pic.twitter.com/mw2L6KruG8

— TAMADOGE (@Tamadogecoin) January 23, 2023
An NFT is also not necessary to begin using Super Doge. Instead, there are free-to-play or play-to-earn versions in which users utilize the game's default doge persona to play. Additionally, you do not need to link a cryptocurrency wallet if you are participating in free-to-play mode. Players purchase game credits in the Super Doge play-to-earn version by using TAMA tokens. On the website, TAMA may be bought with cash or cryptocurrency.
What Does This Mean for the Price of Tamadoge?
The Tamadoge network has been thriving since it successfully raised $19 million in the highest presale ever held for a meme token.
The audience has been quite happy with the initiative thus far, in part because the team is finally fulfilling the promises and pledges it made to them in its roadmap. This portends good things to come.
But besides the market volatility, the optimistic feeling has persisted, and many investors think that TAMA might be one of the best-performing meme assets of the upcoming cycle.
The Introduction of the Tamaverse will be Preceded by the Tamadoge Arcade
First, before the actual game goes online, the arcade sports are being released. As players' pets enter the Tamaverse, the AR technology smartphone app will become the focal point of the fully-fledged Tamadoge platform.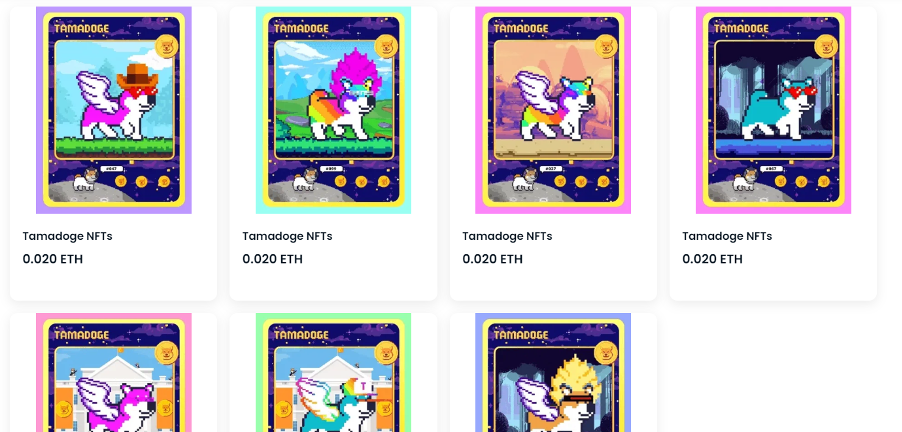 The use of AR technology will enable players to interact with their virtual creatures. One of the 20,000 Tamadoge ordinary NFTs, 1,000 rares, as well as 100 ultra rares will be used by players to increase their earning potential in the Tamaverse.
Players will accumulate points as they go up the leaderboards, and they will be awarded TAMA for finishing in the top positions. Players will also be able to buy clothing, food, and other cosmetics from the Tamadoge Pet Store, where all purchases incur a 5% burn, rendering TAMA a deflationary investment.
This Tamadoge Pet Shop provides funding for the development and marketing of new goods as well as for player rewards. The team is now working to finalize agreements with additional metaverse projects; further information about these initiatives will be officially released in Q1 2023.
Meme Coins are now Usable Thanks to Tamadoge – Where to Acquire TAMA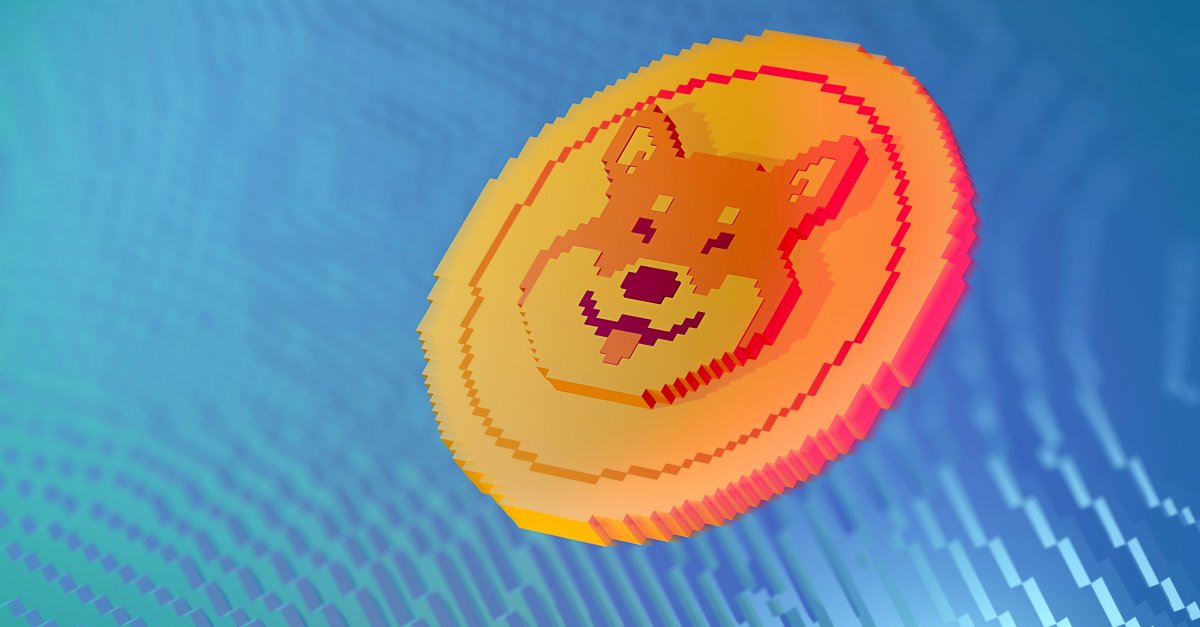 One of the latest new species of meme currencies that is clamouring for the interest of crypto enthusiasts is Tamadoge's TAMA token. It is traded on 15 centralized exchanges (CEXs), including the top-ranked cryptocurrency market OKX and the most important decentralized Ethereum blockchain exchange, Uniswap.
TAMA is also available on other well-known trading platforms such as Gate.io, BitMart, MEXC, LBank, as well as BKEX. Team members were unable to comment on speculation that the project will be listed on Binance, but it has been established that a request has been made. Around October 5th, 2022, not long after being launched, the TAMA price rose to a record-breaking high of $0.19.
TAMA is now Featured on Several Exchanges
The TAMA coin is now available for purchase on several decentralized and centralized exchanges. TAMA is now listed on some of the biggest exchanges, including Uniswap, BKEX, MEXC Global, OKX, as well as BitMart.
As the project advances, anyone who wants to join the ecosystem can buy tokens at any of the aforementioned exchanges.
Read More:
Fight Out (FGHT) – Newest Move to Earn Project
CertiK audited & CoinSniper KYC Verified
Early Stage Presale Live Now
Earn Free Crypto & Meet Fitness Goals
LBank Labs Project
Partnered with Transak, Block Media
Staking Rewards & Bonuses
Join Our Telegram channel to stay up to date on breaking news coverage