Shiba Saga (SHIA) Trending on DEXTools – A New Meme Coin to Watch


Join Our Telegram channel to stay up to date on breaking news coverage
SHIA, the new meme coin, has maintained its position in the top 10 hot pairs on DEXTools, raising speculation that it will be listed on a top-tier exchange soon.
With a continuous influx of newcomers into the crypto world, SHIA distinguishes itself as a remarkable exception, establishing its dominance as the primary contender in the spotlight of the most trending cryptocurrencies today.
Shiba Saga (SHIA) – Maintains dominance over DEXTools' hot pairs list
Shiba Saga (SHIA) is currently making a notable mark as yet another trending memecoin. Over the past 24 hours, the cryptocurrency space has been abuzz with activity, and Shiba Saga has been at the center of it all.
One particularly intriguing aspect of Shiba Saga's journey is its impressive performance on DEXTools, a platform dedicated to monitoring cryptocurrency trends. The statistics are nothing short of remarkable, within just the last 24 hours, Shiba Saga has achieved a substantial trading volume exceeding $8 million.
The project made its debut on August 22nd, ushering in a host of significant advancements. Carlos Rodriguez, the visionary driving Shiba Saga and a prominent figure within the gaming realm, plays a crucial role in this narrative.
His unwavering commitment to the project shines through, evident in his active participation in an AMA session hosted on the Shiba Saga X (Twitter) account recently. These interactions underscore the team's dedication to fostering community engagement and transparency, further enhancing the project's appeal.
Can this new memecoin reach $10?
The rapid rise of the Shiba Saga is impressive, especially considering its recent arrival in the crypto scene. The project's Telegram channel boasts 19k members, while its X (Twitter) account has gathered 17k followers, underscoring the significant interest in this emerging endeavor.
Shiba Saga x @_Jacobandco

Go on Telegram, NOW!!

🔥🚀https://t.co/MIBwDfscjf https://t.co/1KRPKdN6cl

— Shiba Saga (@Shibasagaio) August 30, 2023
The project has gained more strength from a strategic marketing campaign that aims to leave a lasting impact. Unlike many other projects, it goes beyond the norm by providing various utilities to its token holders.
It introduces an engaging play-and-earn gaming environment where players can enjoy modified versions of popular games like Angry Birds, Subway Surfers, and Temple Run. Looking ahead, the platform has plans to launch its own VR metaverse called ShiaVerse.
Within this gaming and metaverse experience, the $SHIA token will play a pivotal role. As the ecosystem evolves, users will have the opportunity to stake their tokens and generate passive income. Currently, the token is being traded at approximately $0.35.
It's important to highlight that the token's overall supply is anticipated to gradually decrease through the upcoming implementation of a buyback and burning strategy. Given these intriguing characteristics, Shiba Saga emerges as a notable memecoin that demands attention in the coming months.
Notably, its originator, Carlos Rodriguez, has set an audacious goal of reaching $10, which implies a remarkable potential increase of more than 2,000% from its present value. If you're interested in exploring memecoins with the highest potential, our guide here offers valuable insights to assist you.
A glimpse into the Shiba Saga's ecosystem and potential
Shiba Saga's unique attributes extend beyond its market performance and marketing efforts. With a significant holder base of 7.12k and a trading volume of over $8 million in the last 24 hours, the project has demonstrated substantial community support and ongoing vibrancy.
Additionally, its liquidity, demonstrated by a trading volume exceeding $120 million in the past seven days, highlights its resilience and expanding influence. With upcoming games in the pipeline, backed by a substantial team, the project aims to extend its utility beyond the traditional crypto narrative.
Even though there's a lot of positivity around the Shiba Saga, it's important to be cautious. Crypto markets can be unpredictable, and while the CEO talks about big news taking Shiba Saga to $10, it's wise to consider things carefully.
Currently, there hasn't been an official announcement regarding the potential Tier 1 listing of the project; it remains speculative at this point. Therefore, it's advised to monitor the project closely for upcoming announcements and developments in the coming days.
In conclusion, Shiba Saga's journey from obscurity to the limelight stands as a remarkable demonstration of the impact of community engagement and strategic marketing. As the project moves forward in the complex crypto landscape, the upcoming phase presents a blend of challenges and possibilities.
Presently, observers remain vigilant as the Shiba Saga continues its ascent, marking its presence in the realm where memes converge with real-world applications.
Related
Get Educational Courses & Tutorials
Free Content & VIP Group
Jacob Crypto Bury Market Analysis Videos
Leverage Trading Signals on Bybit
Next 10x Altcoin Gems
Upcoming Presales & ICOs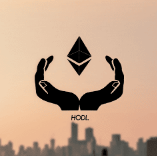 Join Our Telegram channel to stay up to date on breaking news coverage