Revolutionary Web3 Fitness Platform Now Offers Up To 67% Presale Bonus – How to Get Involved
Join Our Telegram channel to stay up to date on breaking news coverage
Revolutionary new web3 fitness platform Fight Out, which is currently conducting one of the hottest presales of 2023, has given its bonus scheme a massive upgrade. Depending on the amount of FGHT, the token that will power Fight Out's crypto-powered fitness ecosystem, investors buy and depending on the length of time they choose to vest those tokens for, investors can secure a bonus of up to 67%. The maximum bonus was previously 50%.
And Fight Out isn't just increasing the bonus for new investors – all those who had previously invested in the project are to receive an additional 10% of FGHT tokens. Fight Out is looking to transform the move-to-earn (M2E) crypto niche and wider fitness industry by becoming the first platform to reward its users financially for working out.
Where existing M2E platforms like STEPN and Sweatcoin focus purely on rewarding users for steps, Fight Out will reward its users for a wide range of exercise, including workouts in the gym. The web3 fitness start-up hopes that, enticed by the prospect of financial reward for exercise, its platform can help users adopt a healthier lifestyle.
#FightOut is more than just a fitness platform; it is a revolution in health and wellness.

Read our whitepaper to learn more about our future plans 💪https://t.co/z34Nkx3ffi pic.twitter.com/5Iy31qOJp2

— Fight Out (@FightOut_) February 16, 2023
Fight Out is currently building a vibrant, unique metaverse, within which users can use their soul-bound non-fungible token (NFT) avatars to interact, socialize and compete via a range of real-world fitness challenges.
Visit Fight Out Now
Secure Your FGHT Now
Fight Out's presale recently hit a massive milestone. The start-up, which will later this year release a crypto-powered fitness app that is already being billed as a must-have workout companion, has now raised a whopping more than $4.25 million via the sale of its FGHT token.
$4.2M RAISED🤯

Another huge milestone smashed! 🚀

Remember, the price of $FGHT will keep increasing every 12 hours.

Join the presale now and claim your 50% bonus! 🔥https://t.co/ZJslyfHI4t#FightOut #Crypto #Presale #Web3 pic.twitter.com/nPck9IoOwo

— Fight Out (@FightOut_) February 15, 2023
According to Fight Out's website, FGHT tokens were last selling for 0.02269 USDT each, though that price is incrementally increasing every 12 hours until it eventually reaches a maximum price of 0.0333 USDT on the 15th of March. The presale is then scheduled to end on the 31st of March.
However, the presale could well end before then if sales continue at the current rate – Fight Out has set a $15 million hard cap to the presale. Some crypto analysts and observers have said that FGHT could go a lot higher when FGHT lists across cryptocurrency exchanges in April. According to popular presale analyst Jacob Crypto Bury commenting in a recent video, Fight Out could possibly see 10x gains.
Buy Fight Out Now
Investors should also note that Fight Out is running a $250,000 giveaway.
Let's go #FightOutCrew! ⚡️

You can now get even more entries on our $250K giveaway by commenting something nice on our CMC page!

Remember, it's free to enter! 👏https://t.co/Y7BVE4PB4c#CryptoPresale #Giveaway #Web3 pic.twitter.com/P2CR1C73gE

— Fight Out (@FightOut_) February 17, 2023
How Fight Out Works
At the center of Fight Out's digital ecosystem will be its smartphone application which, according to Fight Out's whitepaper, is scheduled for launch in Q2 2023. The Fight Out app will harness smartphone and wearable technology to measure and track physical performance.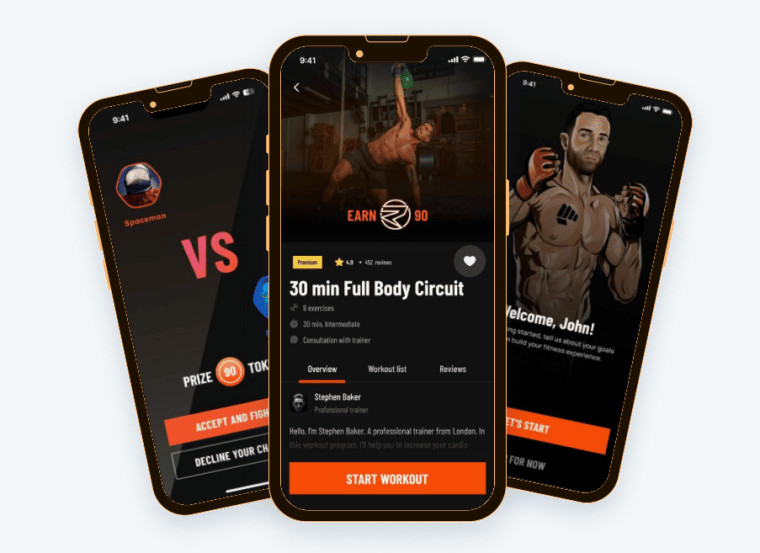 The Fight Out app and ecosystem will run on a tokenized economy, where users can earn rewards for completing M2E tasks and mint their own soul-bound token avatar, through which the user will be able to interact with the Fight Out metaverse.
FGHT, an Ethereum-based ERC-20 token, is the cryptocurrency that will power the platform's web3 ecosystem. Users will pay to enter competitions and leagues with FGHT and winnings will be paid out in FGHT. The FGHT token can also be used in peer-to-peer fitness wagers.
Fight Out will be a subscription-based service and users paying with FGHT will get a 25% discount. Meanwhile, when users purchase REPS, the Fight Out app's off-chain in-app currency, they will receive an additional 25%. Fight Out's REPS token will be used to purchase goods and services available within the Fight Out application, such as fitness consultations with personal trainers and coaches, or for digital merchandise for their avatar.
Fight Out also seeks to combine the physical and web3 worlds. The project aims to eventually acquire gyms across all of the world's major cities, whilst simultaneously promoting an integrated web3 fitness experience.
Fight Out takes a more holistic approach to tracking and rewarding its users for their exercise and activity than existing competitors like Sweatcoin and STEPN, and doesn't require any expensive buy-ins to take part. Fight Out will be able to measure all forms of fitness activity through the use of smartphones and wearable tech, as well as in-gym sensors.
The web3 fitness platform's ambassador program is another key unique selling point. The project plans to sign up pro combat athletes, as well as professionals from other sports, to promote the platform and interact with users via the Fight Out metaverse, including via the provision of fitness programs and masterclasses. Fight Out has already secured a partnership with British world champion and boxing star Savannah Marshall.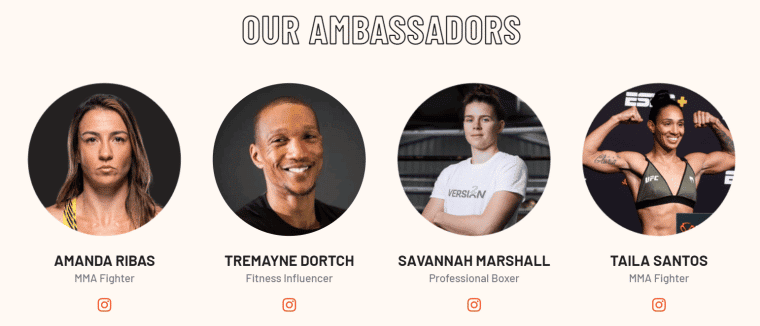 Join Our Telegram channel to stay up to date on breaking news coverage