Pikamoon is the Pokemon of the Metaverse and Next Big Crypto Game


Metaverse games have, for so long, stayed in the lane of a no-fun zone. Most of them are boring, and those who are trying and giving us gameplay mechanics are so minimalistic that we get bored within five minutes. But Pikamoon is about to change all that. It is a Pokemon-type game within the metaverse where you would use your Pikamoons to battle across the virtual world while earning money at the same time.
'Battle and Evolve in the Ultimate Play to Earn' – is the slogan on Pikamoons's official website, and $PIKA is set to become the fastest-growing GameFi tokens in the metaverse.
Pikamoon has now been entered as a presale token for this year. With three presale stages, you will get a chance to make gains from price appreciation even before the token lands on cryptocurrency exchanges.
Pikamoon – A Unique Metaverse-Based Game Where you Travel Across the Lands to Defeat an Old God
Pikamoon is poised to be a photo-realistic metaverse with hi-def graphics. At the center of this universe is a unique lore where you, as a player, will travel across the "Pikaverse" to defeat the 13th god and protect the lands.
The gameplay of this world has obviously inspired by the world of Pokemon. That simple gameplay and that world with "pocket monsters"
The official whitepaper states that Pikamoon will be the world with the same high0-def graphics as that of Fortnite while retaining the fun of turn-based gameplay.
Gameplay Look for Pikamoon
Pikamoon is poised to have a simple gameplay loop. Split into two modes, the game will feature an offline single-player mode and an online multiple-player mode.
The world of Pikaverse, also known as Dreva, will be explorable by the player allowing with a partner PFP. That partner PFP is the NFT  – your Pikamoon.
As you battle in a turn-based strategy, similar to the Pokemon game series, you will earn $PIKA tokens that you will access to an in-app marketplace where you will be able to level up your Pikamoons to fight even bigger battles and earn more rewards.
The core gameplay loop has five elements:
Capture Pikamoon
"Gotta catch'em all in the metaverse" – is the start of the gameplay here. Your avatar will be alone in the metaverse in the beginning. But as you explore the lands, you will encounter mysterious creatures known s Pikamoon that you can tame.
Battle
As you capture of first Pikamoon, you will have your first one-to-one fight with Regent Urda.
Earn rewards
Finishing the battle as a winner will reward you with Pika tokens.
Purchase Upgrades
The Pika tokens you win are usable in the in-app marketplace. Swap your $PIKA for upgrades and level up your Pikamoon to fight even bigger battles to earn greater rewards.
Pikamoon NFTs – Your Companions in the Metaverse
Powering the gameplay in Pikamoon are Pikamoons, NFTs that you own, evolve, and put to battle in the metaverse. Those who buy $PIKA during the presale will be able to mint a Pikamoon for free. There would be 18,012 NFTs in total that will be distributed on a first-come, first-served basis.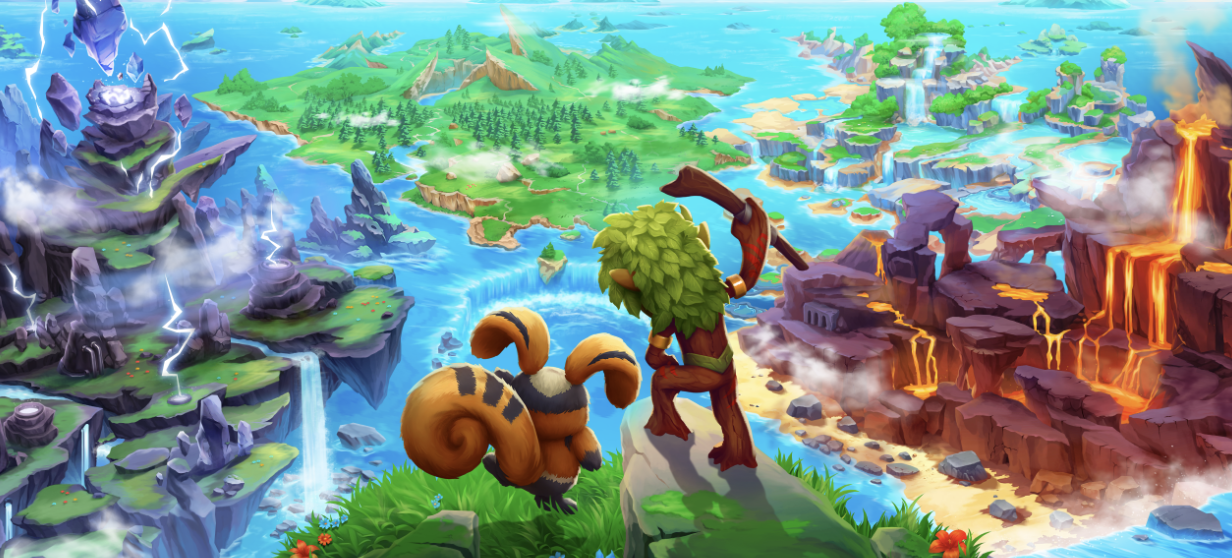 And as you invest in the Pikamoon ICO and get more PIKA tokens, you will get to buy more NFTs.
Pikaverse Tokenomics
At the center of the Pikamoon universe exists $PIKA tokens. These are tokens that can be used in a variety of ways, including staking and buying upgrades from the in-app marketplace. There are 50 billion tokens in total, out of which 30% – 15 billion – have been dedicated to the presale.
Here is the breakdown of the remaining tokens.
7.5% is for the liquidity pool
12.5% is for the team and advisors
10% are reserved for staking rewards
32% for ecosystem development
8% for marketing
Why Must You Invest in Pikamoon?
Pikamoon is walking the path that will set it apart from other metaverse projects due to one reason – inclusivity.
Not only $PIKA tokens giving people a chance to become an early mover at an affordable price, but everything from the payment method and the gameplay has been designed to provide players with the most value.
Furthermore, Pikamoon has partnered with Transak to allow a fiat on-ramp in-game Which means that if you don't have PIKA tokens to buy in-game assets, you can simply use your card.
And when it comes to crypto wallets, Pikamoon is working with wallet custody solutions that allow you to access your tokens more securely.
Pikamoon Community is Growing – Over 10k People are Already in the Whitelist
The race for Pikamoon NFTs has already begun; 10k people have already signed up to get into the whitelist. Also, the team has already roped in over 150 influencers who will help this crypto attain even higher levels.
The whitelist access will open for 24 hours when the presale begins.
Pikamoon presale breakdown:
Phase 1 – $0.0002 per token
Phase 2 – $0.0004 per token
Phase 3 – $0.0006 per token
Based on these stages, those who will invest in this token early will be able to make 3x gains by the last stage of the presale.
Visit pikamoon.io to become part of this metaverse project.