Pikamoon is a new P2E game set to take the Blockchain Space By Storm – What is it?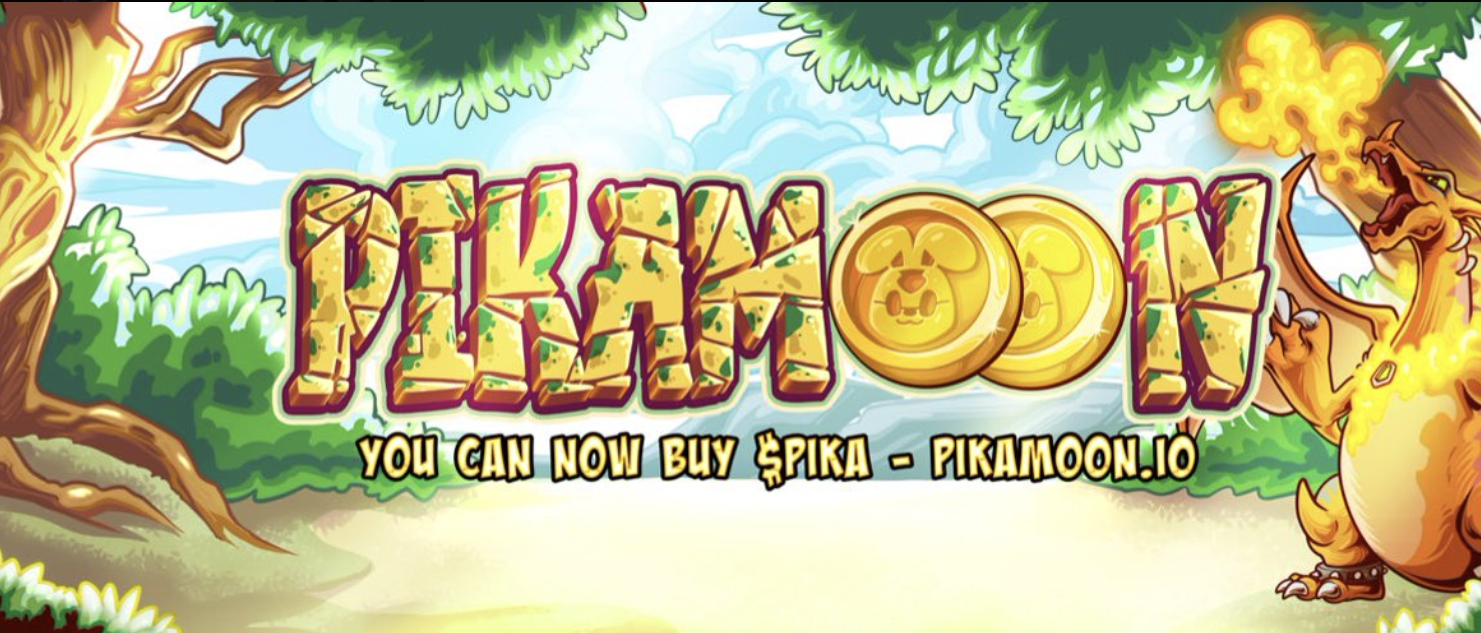 Join Our Telegram channel to stay up to date on breaking news coverage
Since Bitcoin gathered support and reached its $30k mark, metaverse and P2E cryptos have gotten bullish in their attempts to innovate. Many of them have started to innovate with novel gameplay mechanics to bring more fun factors to blockchain games; Pikamoon is one of them.
Pikamoon is a P2E project where you use your NFTs to battle, adventure, and evolve inside a metaverse with as rich lore as it is in fun. And the best part is that this project has been self-funded by a team of experts who have learned from the most MMOs in the past.
Pikamoon – Building an Advanced Real-Time 3D Metaverse
Metaverse has always been full of polygons, and their graphical fidelity hasn't been their biggest draw. Pikamoon is trying to change that.
What is Pikamoon? According to the official whitepaper, it is a project aiming to create the world's most photorealistic metaverse that provides great gameplay and immersive experience.
One look at the aesthetics this project is going for will help you realize the Pikamoon is a word-play on Pokemon. And in the metaverse, you will use your "pikamoons" to explore, battle, and rank up to earn $PIKA tokens.
Pikamoon is introducing complex gameplay mechanics with an Intense focus on fun
At the center of the Pikamoon ecosystem exists Pikamoon, characters that are companions to your avatars in the metaverse. These little digital creatures inside the NFt space will allow you to explore various lands inside the Pikaverse, where you will battle using in-game mechanics and earn $PIKA tokens as you rank up.
The entire game is structured as an RPG, of which there are two modes – Offline Single Player mode and online multiplayer mode.
You are a Pikamoon companion and fighting against the 13th God, a dark entity hellbent on reshaping the world according to its whims.
In the game, your task is to travel across the metaverse and challenge the gods to save the lands.
The game will feature turn-based combat, similar to Pokemon games, where you will pit your pikamoon against others. You can have many pikamoons that you will capture and then upgrade before putting them to battle and earning rewards.
This simple gameplay loop should keep the players entertained for a long time.
Pikamoon NFTs are free – As Long as you are a $PIKA holder
Each Pikamoon is a tokenized asset, an NFT you can obtain as long as you have the $PIKA token you can get from the upcoming presale.
There will be 18,912 NFTs in total that you will be able to obtain on a first-come-first-serve basis. And as you become a $PIKA holder, you can buy more NFTs during the ICO.
The $PIKA Token – How it Works?
Powering the "Pikaverse" is the native token known as Pikamoon. This GameFi crypto has real value and utility, including access to the in-game marketplace that you can use to upgrade your characters, complete missions, and explore the metaverse even more.
There are 50 billion tokens in total, 30% of which have been dedicated to the three-stage presale. The remaining tokens have been left for staking rewards, marketing, and ecosystem development.
Why Invest in Pikamoon?
Having a Pokemon-like game in the blockchain space is enticing. And pikamoons as NFTs that you can leverage to earn Pika tokens by playing games is a great utility that, while looking similar to Axie Infinity, ups the ante by giving us great lore and a photorealistic metaverse – which the entire community has been asking for a very long time.
And that community has already started to grow.
The arrival of Pikamoon has already led to over 10k sign-ups. 150 ambassadors and influencers are already spearheading this project, and its value will grow quickly. You can learn more about it on Pikamoon's official Twitter page.
And since this token is being made available as a presale, you can get in early and make gains as an early mover.
Pikamoon ICO has Begun – Invest Early In this Unique Project
The ICO is set to start on 16th April, which will also be the day when 24 hours will be reserved for the whitelist.
The presale would have three stages.
Phase 1 – $0.0002 per Pika token
Phase 2 – $0.0004 per Pika token
Phase 3 – $0.0006 per Pika token
According to the stages, those in the first stage can make 3x gains before the token goes live on cryptocurrency exchanges.
And participating in this project is inclusive to everyone – even non-crypto players. The team has partnered with Transak to allow people to buy PIKA tokens with cards.
The presale has started. So, now is your chance to get in.
The $PIKA Pre-Sale begins Today!

▫️WL Sale // 5PM UTC 16th April▫️Public Sale // 17th April $PIKA is a deflationary GameFi coin with real value.

➖https://t.co/C5tBUfDnks

How can you invest ? 🧵⬇️ pic.twitter.com/P9f36bJZBG

— Pikamoon (@PikaMoonCoin) April 16, 2023
So, if you are looking for a great entry point into the metaverse – Pikamoon is a good bet. Check out the official whitepaper to learn more about what's in store in Pikamoon.
Related Articles
Metaverse Cryptos to Buy
Best Crypto Games to Play
Join Our Telegram channel to stay up to date on breaking news coverage