Meta Masters Guild P2E Gaming Token MEMAG Lists on BitMart and HitBTC March 15, Launches Staking on Same Day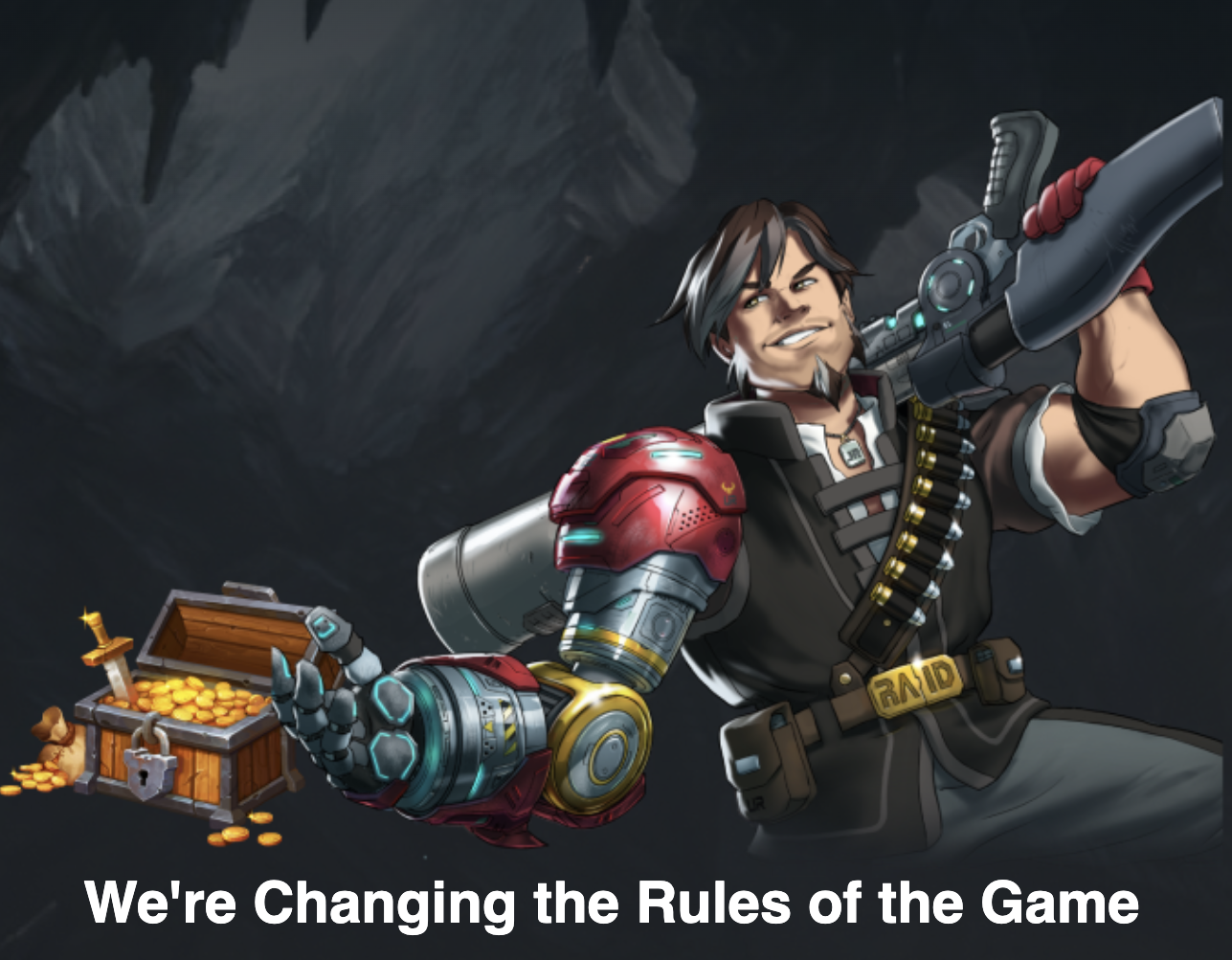 Join Our Telegram channel to stay up to date on breaking news coverage
Meta Masters Guild, the mobile gaming ecosystem, will list its MEMAG token on the BitMart and HitBTC centralized exchanges on March 15 and launch its new staking service the same day. 
The platform offers play-to-earn crypto games. MEMAG was listed on XT.com and Uniswap on March 1 after raising an impressive $4.97 million and selling its presale in mid-February despite the bear market's stagnant liquidity. On March 7, MEMAG got its listing on CoinGecko, the largest independent data aggregator in the world. 
According to CoinGecko, BitMart, which has its headquarters in the Cayman Islands, ranks 14th globally in crypto exchanges, with a 24-hour trading volume of $730 million. On March 15, MEMAG will be listed on BitMart, along with HitBTC, which is 10 years old and currently lists over 500 coins with a 24-hour trading volume exceeding $470 million. The addition of both exchanges will significantly increase liquidity in the MEMAG market.
The token release event was postponed to avoid liquidity risks caused by the last selling pressure. As a result, early adopters can now collect their tokens easily. Investors simply need to visit the official website, add the wallet they used to purchase MEMAG tokens and click the "Claim" button.
If you haven't already, then join the #MEMAG World today!🌍🤖

Experience the best open-world game set in the near future letting you…🎮💭

Build 🏢🔨Explore 🧭🔍Fight 🔫💥Conquer 🛡️👑https://t.co/wf5S1wLNik#P2E #Play2Earn #Crypto pic.twitter.com/nM6CWbJdID

— Meta Masters Guild (@MEMAGgames) March 1, 2023
A Gaming Guild Offering Real-World Rewards with Cryptocurrency Tokens
Memag is a gaming guild that focuses on quality games enjoyed by the masses, allowing players to generate real-world rewards simply by playing games hosted within its ecosystem. Memag will not design games itself but will partner with a wide range of developers who will provide games for its guild framework. This will greatly benefit players, as they will have access to a sizable selection of games from various genres.
One example of a play-and-earn game within Memag's ecosystem is Meta Mart Racers, a player-vs-player racing game that enables users from all over the world to compete with each other through racing championships.
Good morning #MEMAGFAM! ☀️

Learn about the #MetaMastersModel: play AND earn.🎮💰

Access free games and earn rewards based on your playtime!⏰

Learn more ⤵️https://t.co/wf5S1wLNik#P2E #Play2Earn #Crypto pic.twitter.com/avfMGj2mbB

— Meta Masters Guild (@MEMAGgames) March 7, 2023
Memag will exclusively host mobile games, which is smart considering the exponential growth of mobile gaming year-on-year. This move will open Memag to the masses, as players only need a smartphone to enjoy its games.
Memag tokens back this project, which operates on the Ethereum blockchain, adhering to the ERC-20 standard. The coin functions on a proof-of-stake system and offers practical value, a crucial factor to consider when looking for the best cryptocurrency to invest in. The primary function of Memag is to incentivize users to play games by earning Memag tokens rather than solely for amusement.
Memag is expected to be one of the rapidly growing cryptocurrencies in 2023. Initially, users earn Gems when playing games but can exchange them for Memag tokens. Once users obtain Memag tokens, they can decide whether to exchange them for other cryptocurrencies, such as Ethereum, or stake them. Staking Memag tokens allows users to expand their Memag allocation, earning them passive income. The yields for staking are yet to be revealed, so it is essential to monitor this aspect.
Staking for MEMAG Token Holders: Earn up to 75% APY with Introductory Offer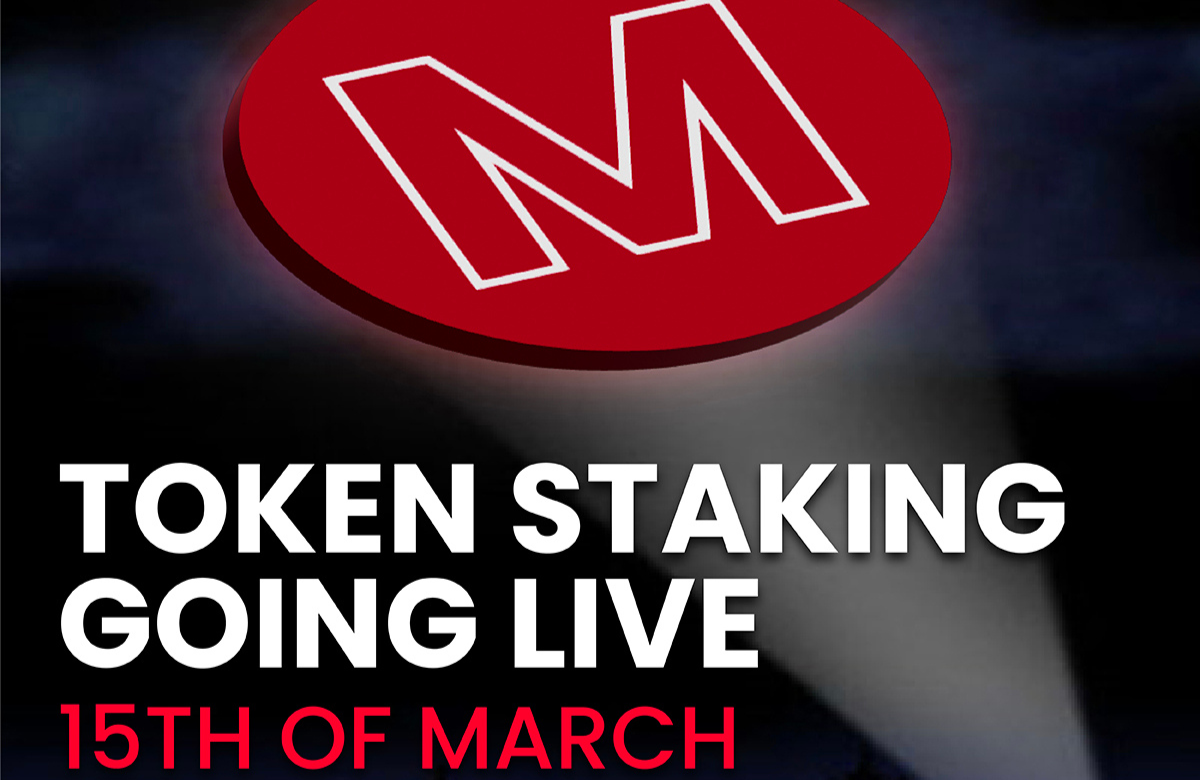 MEMAG token holders can now participate in staking pools and earn a generous APY of up to 75% as an introductory offer until the end of April. Starting from March 15 until the end of April, a 7-day lockup offers 75% APY. If token holders lock up their tokens for the full duration of this period, they receive an extra 9%.
A 30-day lockup offers a 7.5% APY, while a 90-day lockup offers a 15% APY. The 30- and 90-day lockups are intentionally designed to balance rewarding stakeholders with sustainability. Meta Masters Guild believes that the crypto community has had enough of projects that entice investors with unrealistic yields, only for the protocol to collapse at a later date.
To stake their tokens, holders simply need to visit the memag.io homepage, click the staking button, and connect their crypto wallet. They will then see the different lockup options available in the menu that appears. Stakers can select the period of lockup they are happy with and the amount of tokens they wish to stake, and the process is complete.
Once the staking period ends, stakers can return to the same page to claim rewards. Staking provides holders with a way of earning yield prior to the first game's launch. Even after games are up and running, not all tokens will be tied to playing or buying in-game assets, so the staking facility allows MEMAG holders to earn passive income.
MEMAG Play-to-Earn Approach with Gamearound's Meta Kart Racers Game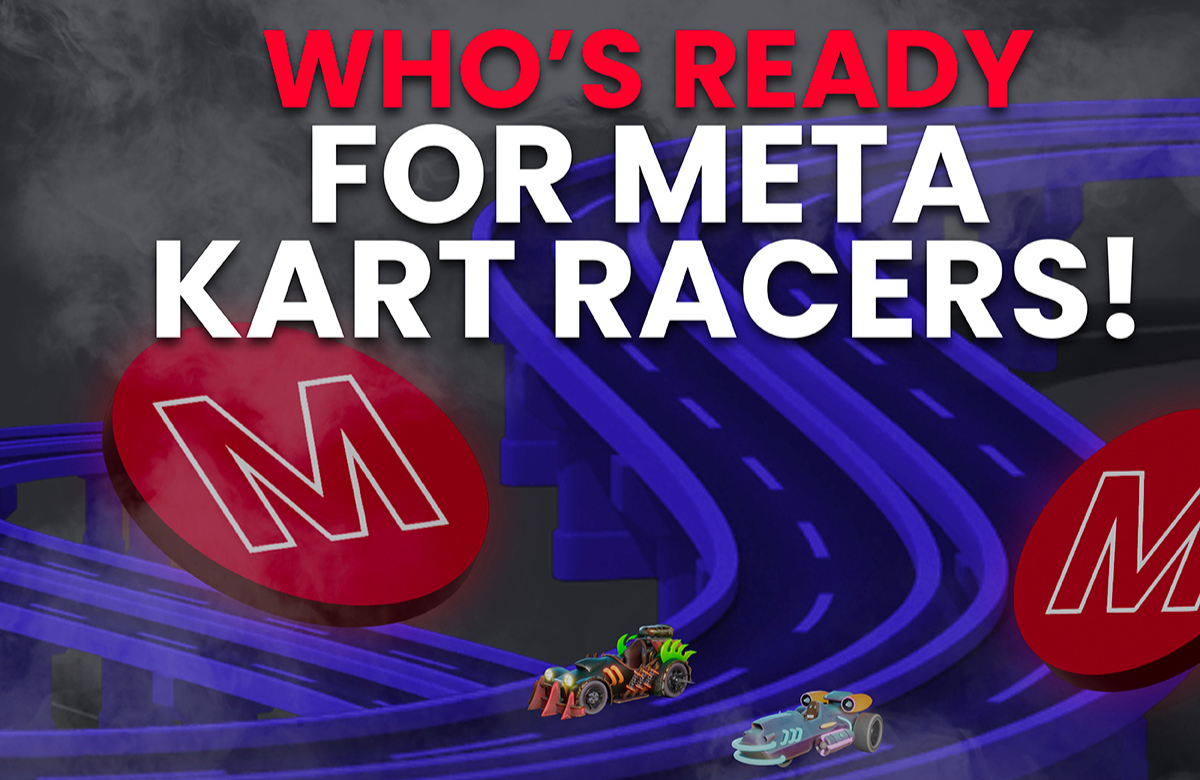 Game developer Gamearound has also partnered with Meta Masters Guild to create Meta Kart Racers, a rapidly progressing game. Gamearound is famous for developing games for the successful online fashion retailer Boohoo.
Meta Masters Guild aims to revolutionize the play-to-earn (P2E) model by offering a play-and-earn option that prioritizes exciting gameplay and the ability to earn and own in-game assets. Meta Kart Racers will be available as both a free-to-play and a play-and-earn game on mobile, appealing to casual gamers worldwide.
In the play-and-earn version, players can earn gems and win rare non-fungible tokens (NFTs) through in-game activities. Players can select their preferred driver and kart and choose from a variety of racing tracks to start playing Meta Kart Racers. Moreover, the game offers an arcade mode where players can win rare NFTs. All NFTs purchased from Meta Masters Guild are rendered in 3D and are playable in-game characters.
Meta Masters Guild focuses on the mobile play-to-earn games sector, which benefits from lower production costs compared to console game publishers. The value of MEMAG tokens derives from their function as the ecosystem's native currency, which enables players to access the platform and receive rewards. Users can also trade the tokens, and staking is another feature they can use. 
The impressive performance of the AXS token in the Axie Infinity ecosystem recently highlights the immense potential of the Web3 gaming space. Meta Masters Guild aims to surpass it by providing more appealing games to gamers. 
MEMAG $100,000 Token Giveaway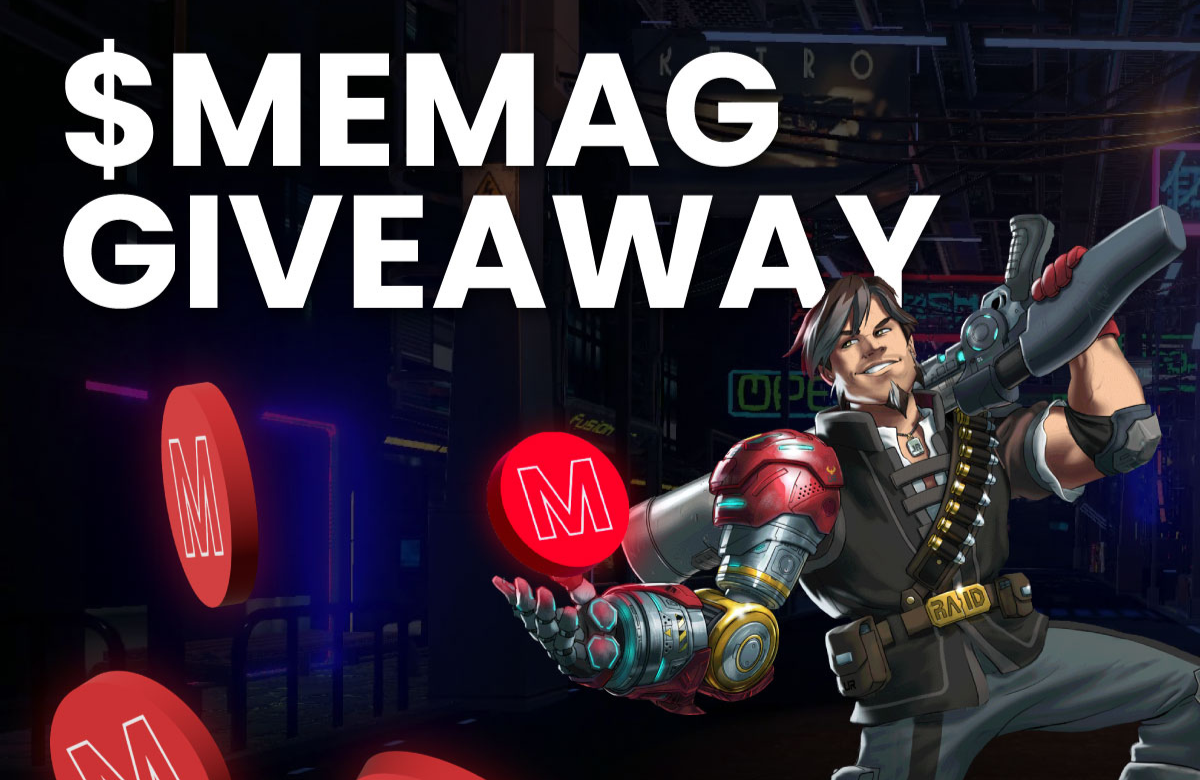 In the highly competitive cryptocurrency world, many newly launched projects offer generous giveaways to spread the word to the masses. Memag is no exception, as it's offering investors the chance to win $100,000 worth of tokens as a way of supporting  the growth of Meta Masters Guild and potentially earning rewards.
Act fast and seize the opportunity to win up to $100,000 worth of $MEMAG tokens! 🚀🤑

Follow the link provided below and enter our exclusive giveaway for your chance to take home the prize.💰

Goodluck #MEMAGFAM!🎉🏆

➡️ https://t.co/rOZkdgRCMU#Play2Earn #Cryptogiveaway

— Meta Masters Guild (@MEMAGgames) March 8, 2023
To qualify for this giveaway, investors must hold at least $150 worth of MEMAG tokens. This translates to just over 21,000 Memag tokens at a price of approximately $0.007 in the first stage of the presale. Once this requirement is met, investors can earn up to 11 tickets for the giveaway by completing simple tasks. Some tasks include entering the crypto wallet address used to make the presale purchase, following Memag on Twitter, and visiting the project on Reddit.
Related
Fight Out (FGHT) – Newest Move to Earn Project
CertiK audited & CoinSniper KYC Verified
Early Stage Presale Live Now
Earn Free Crypto & Meet Fitness Goals
LBank Labs Project
Partnered with Transak, Block Media
Staking Rewards & Bonuses
Join Our Telegram channel to stay up to date on breaking news coverage