How to Spend Bitcoin at Crypto Emporium – Best Cryptocurrency Marketplace?

Join Our Telegram channel to stay up to date on breaking news coverage
Crypto Emporium is an exceptional platform where you can purchase anything worldwide using cryptocurrency and have it delivered to your doorstep. Looking to purchase items like watches, cars, and mobile phones with any spare cryptocurrency tokens?
If that's the case, Crypto Emporium is a reputable online store where you may choose from thousands of options. This comprehensive analysis of Crypto Emporium covers every aspect of the online store, from products sold to details on the site's security measures and accepted payment methods to deliveries.
About Crypto Emporium
Founded in February 2018, Crypto Emporium is the first cryptocurrency-only online retailer to offer a wide selection of luxury goods such as automobiles, motorcycles, watches, yachts, real estate, gadgets, merchandise, and much more.
Currently, Crypto Emporium is a peer-to-peer marketplace for goods and services that accepts only cryptocurrencies. enabling the purchase of actual things using Bitcoin and other cryptocurrencies. Crypto Emporium holds the opinion that cryptocurrencies should be utilized for online commerce, as this was their original purpose.
It was made apparent in Satoshi Nakamoto's first whitepaper, published in 2008 and titled Bitcoin: A Peer-to-Peer Electronic Cash System, that Bitcoin would be used for online trading and for the purchase and sale of things.
An international team of bitcoin experts and international procurement specialists was first established and launched in Italy. In the past three years, Crypto Emporium has grown steadily and is currently the top cryptocurrency-only marketplace in the industry.
In more than 125 nations around the world, consumers and sellers may use Crypto Emporium to purchase and sell goods and services using cryptocurrencies.
How Does the Crypto Emporium Functions
Crypto Emporium operates like eBay, Amazon, and others, it also supports third-party companies. Crypto Emporium offers thousands of watch and smartphone sellers, the merchant usually ships the thing but Crypto Emporium ships certain products directly.
BTC values appear while initially browsing Crypto Emporium,  based on the real-time exchange rate between BTC and USD. Crypto Emporium will provide the wallet address to send funds after a product is added to the shopping basket.
Online retailers advertise shipping and service fees, it's normally below 1%. Their Crypto Emporium research discovered that shipping rates varied by item and merchant/customer location. After verifying the order and transmitting the crypto, the merchant normally ships the item within two business days.
Products Crypto Emporium Offer
Crypto Emporium explores every conceivable product category while examining ways to use Bitcoin. Therefore, we discuss some of the most well-liked product categories offered in this sector of our Crypto Emporium review.
Electronics
The electronics category at Crypto Emporium, which includes gaming consoles like the Xbox, Nintendo Switch, and PlayStation, is one of the most well-liked product categories. High-end gaming laptops are also available to gamers.
Games and accessories like controllers can be purchased separately from Crypto Emporium. Additionally, the Crypto Emporium platform provides smartphones. Along with other cell phone brands, this also applies to the two most popular models, Samsung and iPhone.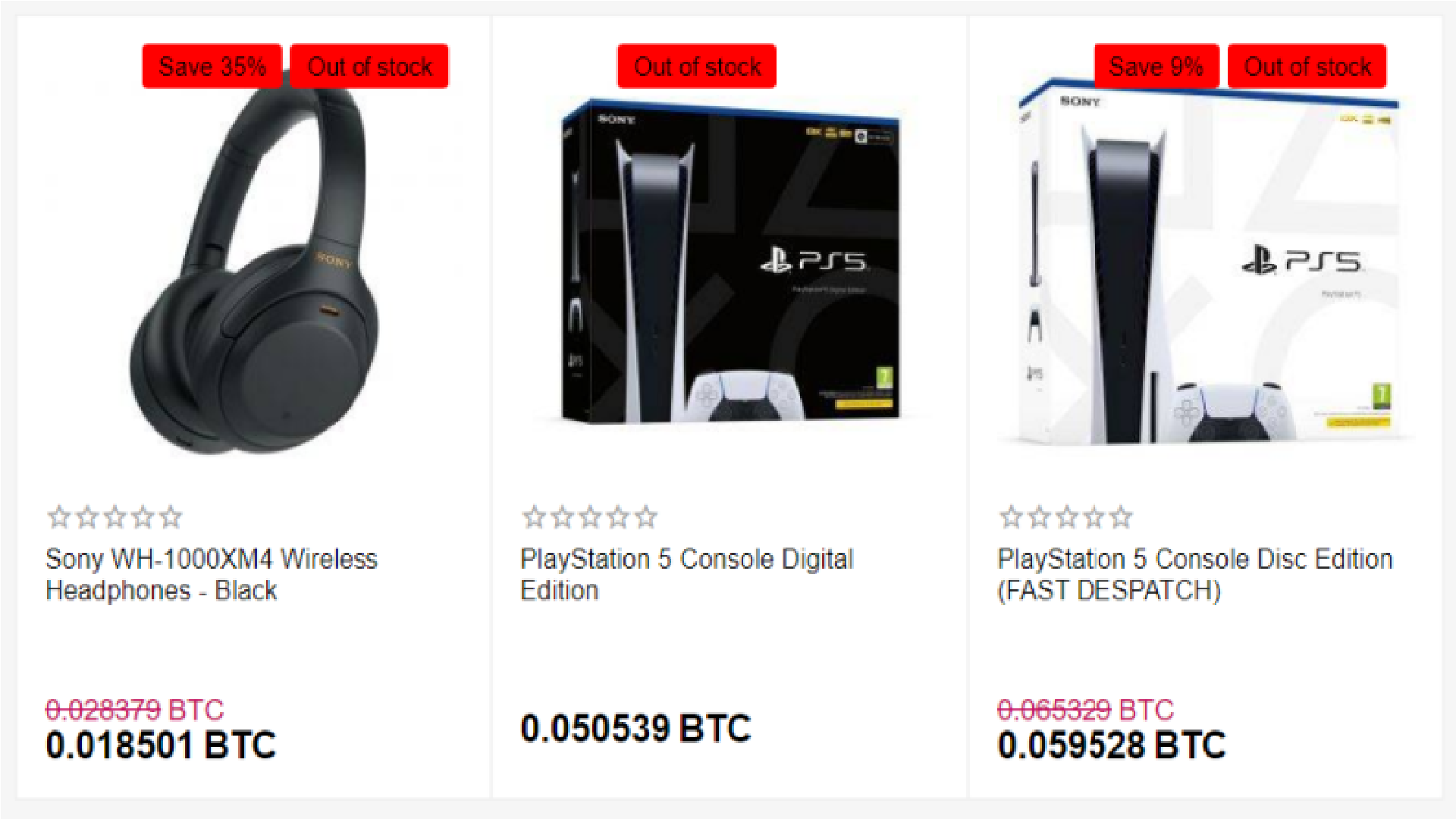 At Crypto Emporium, photographers will find a wide variety of cameras. Canon, Olympus, Nikon, Sony, and Panasonic are a few well-known manufacturers. In addition to the previously listed items, the Crypto Emporium learn also uncovered a wide variety of TVs, speakers, and headphones.
Watches
Customers can find some of the most prestigious brands, including Rolex, Richard Mille, TAG Heuer, Patek Philippe, Omega, Gucci, Blancpain, Hublot, and Audemars Piguet. Those on a tighter budget might also find pre-owned timepieces.
Each product, as well as its attributes, is described in great depth for the convenience of the customer. For extra verification, Crypto Emporium will also list the vendor's contact information and review. The purchase price of a luxury timepiece is covered by an insurance policy.
Automobiles
Additionally, Crypto Emporium provides a wide selection of automobiles, motorcycles, and trucks with options for every price range. On this website, users may find both new and secondhand cars.
For those wishing to purchase their first supercar, brands like Bugatti, Pagani Huayra, Aston Martin, McLaren, and Lamborghini are available. Everything from BMW, Suzuki, and Harley Davidson to Royal Enfield, Ducati, and Triumph may be found for those who are passionate about motorcycles.
Property
Want to buy an investment property with cryptocurrency? At Crypto Emporium, buyers can buy properties all over the world. This includes the US, Europe, Australia, Asia, and other places. Prices for homes range from a low of $25,000 to a huge $45 million.
Crypto Emporium also helps buyers find local lawyers and surveyors to help them buy homes. The platform also takes care of sales processes and talks. But buyers will also have to pay for land taxes, fees for registration, insurance, and any other costs.
Bags and Apparel
A wide selection of clothing brands are also available at Crypto Emporium. This includes high-end brands like Ralph Lauren, Lacoste, Gucci, Alexander McQueen, and Dolce & Gabbana. Tees, shorts, sweaters, hoodies, pants and hats are among the clothes that are offered for both men and women.
There are also designer handbags available. Seasonal collections, current trends in fashion, and well-known international brands are all included in the platform's clothing and accessory department.
Setups for Crypto Mining
The Crypto Emporium has everything a person needs to start mining cryptocurrencies. Its product line spans a wide range, from power supplies, rigs, and accessories to ASIC, USB, and GPU mining equipment. Manufacturers of some of the most well-known gear include Hasee, Windforce, Whatsminer, Bitmain and MSI.
The listings on Crypto Emporium come from reliable suppliers all over the world. This implies that clients who purchase mining equipment won't have to shell out outrageous transportation costs.
Artwork
The most coveted artworks are also available at Crypto Emporium. Users will be able to filter their options based not just on the subject matter but also on the artistic medium. This marketplace also features an intriguing assortment of crypto art for sale.
Pricing varies greatly from piece to piece and artist to artist. Everything from traditional media to photography, digital art, and cryptography are all included. Similarly to the vast majority of other Crypto Emporium offerings, actual works of art can be shipped to well over a hundred different nations.
Watch the above video for a comprehensive guide on how to spend cryptocurrency at Crypto Emporium, and subscribe to his YouTube channel for more videos like this one and other crypto-related content. Additionally, Jacob Crypto Bury manages a Discord channel with close to 10,000 members.
Crypto Emporium Fees Overview
Buyer fees, all things sold on the Crypto Emporium website include a service fee. This is paid by the buyer and is normally only 0.87%. However, double-check this before finishing the payment. Buyers will also be responsible for delivery costs.
This will vary depending on the item's size, weight, and value, as well as the buyer and seller's locations. Another price to consider is customs and importation taxes, which are outside of Crypto Emporium's control. This will differ from country to country.
Sellers do not have to pay any fees to list their products on Crypto Emporium. However, membership fees must be paid in order to register as a seller. The first option is the basic plan, which costs only $40. Merchants will be charged a 3.2% commission on all products sold. The basic package allows the merchant to have only 20 active listings.
The commission is reduced to 2.8% if you pay $55 for the premium plan. Furthermore, premium plan merchants can list up to ten thousand products at any given moment. Because both alternatives are one-time costs, the premium plan is the superior choice.
See our guide on how to buy cryptocurrencies online safely here.
Can We Trust Crypto Emporium?
Crypto Emporium is a real online cryptocurrency marketplace. It has been in operation since 2018 and has an impeccable track record in the cryptocurrency community. Buyers can also verify the legitimacy of certain sellers by examining ratings and reviews left by other consumers.
This works similarly to eBay and is a good method to keep safe. Crypto Emporium also handles payments securely. Customers transfer crypto tokens externally when purchasing a goods. Crypto Emporium will never get access to the customer's wallet details as a result of this.
Recent Posts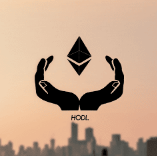 Get Educational Courses & Tutorials
Free Content & VIP Group
Jacob Crypto Bury Market Analysis Videos
Leverage Trading Signals on Bybit
Next 10x Altcoin Gems
Upcoming Presales & ICOs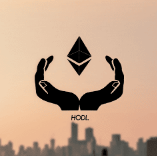 Join Our Telegram channel to stay up to date on breaking news coverage