How to buy SingularityNET – Is AGIX Token a Good Investment

The arrival of 2023 has seen many AI cryptos going on a bullish campaign. One such cryptocurrency is SingualrityNET. Opening at $0.046, SingularityNET – ticker name AGIX – has gone 10x thanks to an increased emphasis on AI and more focus on cryptocurrencies.
This guide gives investors a step-to-step guide on how to buy SingularityNet using the leading cryptocurrency exchange in the market. It will also inform investors of the potential upsides that this crypto holds.
How to Buy SingularityNET – Quick Guide
SingularityNET isn't available on most centralized cryptocurrency exchanges, but the ones that support it follow the regulatory standards of the crypto market while offering a simple process. With that in focus, here are the steps to buy SingularityNET through Binance – the world's leading cryptocurrency exchange.
✅ Step 1: Create an Account on Binance – Go to the official Binance website and sign up to create an account. Binance requires the input of KYC details to allow investors to trade on the platform. Thus, it is recommended that signees have a government-issued ID during the signup process.
🔎 Step 2: Choose SingularityNET – Go to the top left corner of Binance and click on triple-bars. That will open a dropdown menu whose first item says "Buy Crypto". Clicking on the option will allow one to search for the crypto they want to buy.  Clicking on buy will show a prompt to deposit funds if the user hasn't done so yet.
💳 Step 3 – Deposit Funds – Binance offers a host of ways to buy SingularityNET or any other cryptocurrency, for that matter. Users can swap other cryptocurrencies for it or resort to fiat methods such as debit/credit card or bank transfers
🛒 Step 4 – Buy SingularityNET – Enter the number of SingularityNET tokens to buy, and Binance will show the payment that one needs to make. Complete the process, and Binance will transfer SingularityNET – AGIX – tokens to the account.
Buy SingularityNET
Your capital is at risk
The rest of this guide explains in great detail the different cryptocurrency exchanges that have listed AGIX, followed by a comprehensive step-by-step guide discussing the process of buying SingularityNET.
Where to Buy SingularityNET Crypto – Top Platforms Reviewed
SingularityNET is AI crypto to have developed a bullish momentum since the beginning of 2023 thanks to the additional support Bitcoin obtained from cryptocurrency enthusiasts. That said, some of the recent bullish wicks that AGIX has shown are due to its own merits involving the use of AI. That said, knowing where to buy the crypto is as important as knowing the nature of the asset itself. With that in mind, here are the cryptocurrency exchanges that offer SingularityNET (AGIX).
1. Binance – Best Place to Buy SingularityNET in 2023
Binance is a name that has grown synonymous with cryptocurrency exchanges. In addition to hosting upwards of 700 different crypto assets, with many cryptocurrencies added on a monthly or even a weekly basis, Binance has a host of features that make the trading experience good for everyone.
The trading process is fast, with crypto-based payments happening in mere minutes. However, payment through fiat is also offered, which also has low transaction times. Also, according to the official website, Binance has the lowest transaction fee rate, lying at only 0.1%.
Low transaction fees and fast transaction speeds are the reason many grew bullish when Binance added SingularityNET in June 2018. Although there was only a minor pump to SingularityNET during that time, due to Binance being in its nascent stages, the exchange has been called one of the biggest reasons why many traders started to focus on SingularityNET.
Along with AI-based cryptos like SingularityNET, Binance is home to the best metaverse cryptos, Web3 cryptos, DeFi cryptos, and more. The platform provides simple buying and advanced trading facilities like sports trading, margin trading, and futures trading. Such features help advanced traders navigate the cryptocurrency market better while keeping in mind its inherent volatility.
That said, Binance doesn't have the most beginner-friendly UI, considering it was built keeping institutional investors in mind. While it is simple to simply buy SingularityNET or any other crypto, interacting with spot trading, margin trading, and futures trading features require users to have some technical know-how about the trading system.
That is not that big of an issue, however, as Binance has one of the largest libraries for crypto knowledge. It is full of blogs, explainers, tutorial videos, and more for those who want to learn more about crypto or use the complex systems that Binance offers.
In addition to simple cryptocurrency features, Binance also has its own marketplace hosting NFTs from some of the best artists in the field. Binance's launchpad is also a suitable platform for crypto developers who want to launch their assets on the Binance Smart Chain.
Overall, Binance is the place to buy SingularityNET if the user is a beginner or a veteran. While advanced trading options might not be accessible easily, Binance's library of files is available for all to read. Another reason Binance is the leading place to buy AGIX is its low transaction fees and high transaction speeds.
Check out our Binance review to learn more about this exchange.
Buy SingularityNET
Your capital is at risk
2. Uniswap – Best Decentralized Exchange to Buy AGIX Token
For crypto veterans looking for a way to buy AGIX that doesn't force any KYC requirements and completes the transaction within minutes, Uniswap is more suitable.
It is the world's biggest decentralized exchange, trusted by most crypto veterans because of its decentralized and transparent nature. As such, this platform gives users full control over their assets and private information.
Underpinning these features is a user-friendly interface that even beginners can understand easily. The world's leading decentralized crypto trading protocol is also home to many DeFi apps created by developers who seek to bring more transparency to the blockchain space. SingularityNET's current marketcap cap is upwards of $400 million, but when it was listed on Uniswap, its market capitalization was closer to $86 million. It attests to the fact that Uniswap is a great platform for finding low-cap cryptos with immense potential.
Being a decentralized exchange, Uniswap implements Automated Market Maker to facilitate trades. That helps this exchange maintain higher liquidity than other DEX platforms that rely on order books.
Another plus in favor of Uniswap, due to it being a decentralized exchange, is the lack of withdrawal or deposit fees. Only the network fees – which are largely due to the technical expectations of the blockchain – get deducted when the user trades on Uniswap. As such, there is no need for any commissions or other additional costs.
These factors make Uniswap a suitable cryptocurrency exchange for those looking for an inclusive, transparent, and low-fee environment to buy cryptocurrencies. DeFi app developers who want to list their innovative cryptos pick Uniswap as their first choice of DEX when the time comes for them to list their assets.
Overall, Uniswap offers an inclusive way to buy or sell SingularityNET. The platform is unique, has a simple interface, maintains the privacy of the traders, and doesn't has any legal restrictions for traders. The only downside is that the onus of maintaining the responsibility of security of the platform falls on the community and the ones trading on the platform.
The platform also leverages its own DEX crypto – UNI – to operate and grow.
Buy SingularityNET
Your capital is at risk
What is SingualrityNET?
SingularityNET is an AI project centered around blockchain. The project aims to help developers leverage the power of blockchain technology to contribute their AI models and use the template provided to create new ones to enhance their business and unlock the power of artificial intelligence.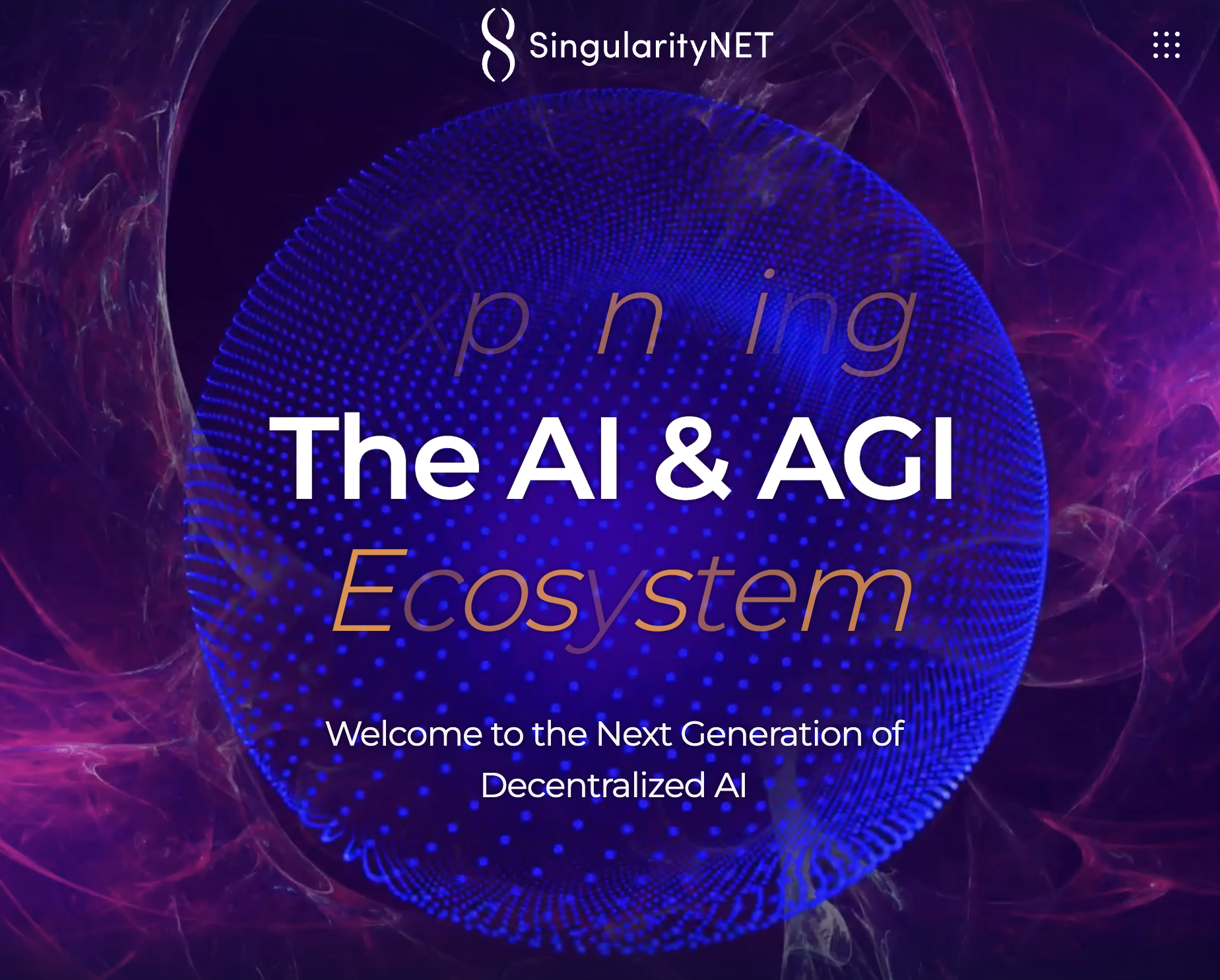 SingularityNET was among the first crypto projects to bring AI to the blockchain space. And thanks to the bullish sentiment around crypto and the AI-based utilities available on the platform, many developers were drawn to it.
Being decentralized allows SingularityNET to have an open-source architecture, allowing AI developers who are members of its community to contribute their own unique spin on artificial intelligence and develop the platform even more
That said, the primary goal of SingularityNET is to bring AGI – Artificial General Intelligence – to the mainstream – and combine it with blockchain technology. In doing so, SingularityNET aims to create a fair distribution of power, value, and technology in the global commons.
To put it simply, SingularityNET is an AI marketplace, giving a lower barrier of entry to individuals and institutions that want to break into the AI scene. The platform, through its available APIs, removes the need for people to build and maintain their AI tools.
Helping in that goal is a team go seasoned engineers, scientists, researchers, entrepreneurs, and marketers who have pooled their experience together to make AI feasible across all spheres, whether it be biomedical, media, arts, or entertainment.
SingularityNET's biggest feature, however, is its AI marketplace that hosts a vast number of AI algorithms by publishers like sent, mozi.ai, to.tech, and nunet. It is the largest open AI services marketplace on the planet, with 75 services listed on the marketplace.
SinglarityNET has gone from a little-known low-cap crypto to one that's inching closer to having a $1 billion market cap. Many of its features were swept under the radar in the past, but the rise of ChatGPT has put the conversation about AI back into the equation. As a result, many AI-based cryptos are getting the most benefit out of it if the latest price trends are to be believed.
Check out our list of best AI cryptos to explore other alternatives.
Is SingularityNET a Good Investment?
We mentioned earlier that the talk about AI had been put back into the fold with the arrival of ChatGPT and buzz about Google Lambda. But these projects are decentralized – and often mold their creations towards a particular agenda that the centralized body governing these projects support. SingularityNET, on the other hand, is a decentralized project that aims to bring AI to the masses.
That means everyone is invited to contribute AI algorithms or buy them from the marketplace. And these algorithms can be molded to do any possible task – which would prove beneficial in a world that is in desperate need of better workflow systems.
Here are other reasons why SingularityNET is a good investment.
Interoperability
Interoperability refers to the ability to be operational beyond the confines of a particular network. It is a factor that has been particularly talked about in the blockchain space to bring disparate networks together so that development is cost-effective.
SingularityNET is interoperable, meaning that it can work with other AI platforms. That makes it easier for developers to integrate this protocol into their workflows to make them better.
That interoperability is supported by a standard interface that makes it easier for AI services to communicate with each other. That facilitates seamless integration, which, if used correctly, often gives rise to sophisticated solutions. Also, AI tools are being used to deal with complex solutions that require the integration of multiple disparate AI-driven modules. SingularityNET, with its interoperable approach, makes that possible.
Development by the Community
At the helm of SingularityNET is a community of developers and researchers who are not in it for profit but to shed light on what AI technology can do for the masses. As a result, what we have is a system that doesn't rely on one paradigm but the collective experiences of a community that combines codes, ideas, and expertise to make the AI space more versatile – and, hopefully, more evolved.
Another reason that community-led development is better for an AI is because of the transparency it ensures.  People have someone to hold accountable if there are some issues with the AI algorithms, and the community can come together to fix issues in a democratic manner.
Multiple AI services on one Platform
SingularityNET is an AI marketplace – the world's largest – in a decentralized form. There are 75 different AI services, which are algorithms, listed at the time of writing, and the list is only going to increase from here on out.
The algorithms currently listed on the official marketplace cover everything from multilingual translation, multiple paraphrases generation, and philosophical text generation to video caption, Gene Annotation, and Binary Classification services.
The presence of a marketplace allows developers to monetize their creations and give those creations a way to reach out to a wider audience at an affordable price.
Innovation is the primary goal behind the conception of SingularityNET. The AI marketplace, which many consider the first of its kind, ensures that the wheels of innovation never stop, thanks to the variety of developers and the monetary gains to be found on the platform.
Buy SingularityNET
Your capital is at risk
SingularityNET Price
SingularityNET came to the crypto space and had multiple volatile performances thanks to the uncertain nature of the cryptocurrency market.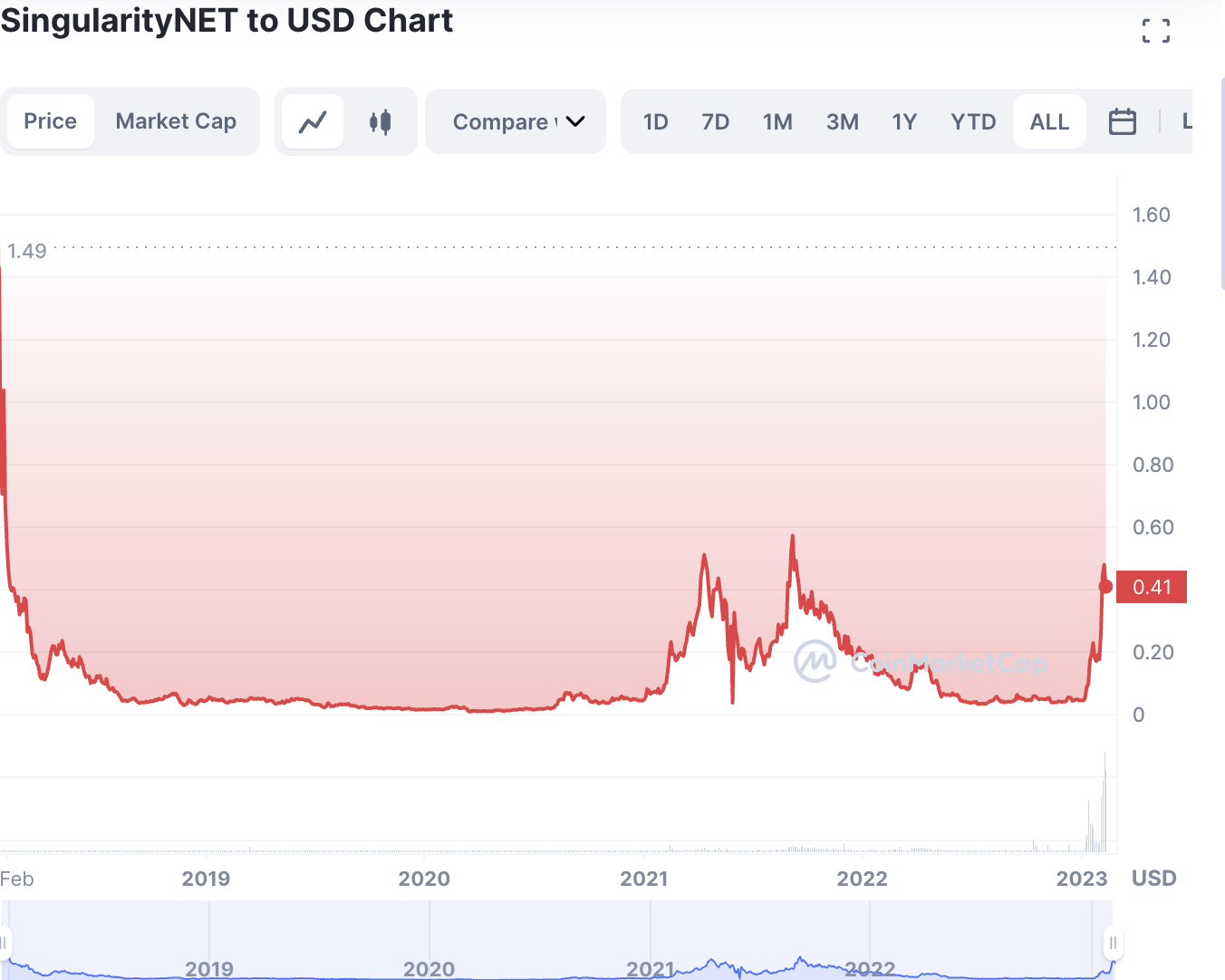 AGIX price history
The first major pump happened for this cryptocurrency months before its listing on Binance, which pushed the AGIX price to more than $1 at $1.49. But the price retraced shortly after, and the drop was massive – it went below the $0.1 mark and to the $0.01 zones.
And for a long time after that, the token accumulated in the same region thanks to a lack of interest in cryptocurrencies with more utilities than just being another tradable asset. It wasn't until late 2021 that Bitcoin's bull run pushed it past the long-term $0.5 resistance and closer to the $0.6 mark. But resistance proved too strong, and linearly, the AGIX price sank again.
The arrival of crypto winter in 2022 didn't help its case, but it didn't harm it much, either. The value was already too low to get lower as most of the cryptocurrency market was disinterested in trading this asset. The good part about that is firm believers of AI still held on to it and prevented it from going lower than $0.1.
The arrival of 2023 put a stop to its negative performance thanks to Bitcoin gaining more support and people's renewed interest in AI thanks to ChapGPT; SingularityNET price has gone on another bull run.
SingularityNET Price Prediction
As far as SingularityNET price prediction goes, the short-term interest remains bullish. However, it is easy to forget in the bull season that the cryptocurrency market is volatile, and SingularityNET is a volatile price history.
So, from a realistic point of view, we see SingularityNET gaining major upsides in the future as people start to focus more on AI. Part of what will boost this AI crypto is its marketplace that houses many language-based AI services. It is likely that those apprehensive about the centralized nature of ChatGPT and the upcoming Google Lambda will look for decentralized alternatives which will help in boosting the AGIX price.
While SingularityNET has the potential to boost in price through its own merits, don't forget that all cryptocurrencies follow Bitcoin's price action. And since the initial support that Bitcoin got in 2023 is now gone, it is highly likely that SingularityNET will face an eventual downturn.
From a technical perspective, however, we are seeing the value of SingularityNET stabilizing. The daily trading chart shows SingularityNET gaining great support, only to stabilize at lower levels later.
According to the Fibonacci retracement chart, the token is now moving to tet its support of 0.618 fibs at $0.36. If it fails to maintain that, a bearish trend may establish. However, if there is a bullish candle that pushes its value and creates support at 0.5 fibs, SingularityNET can move up to $0.56.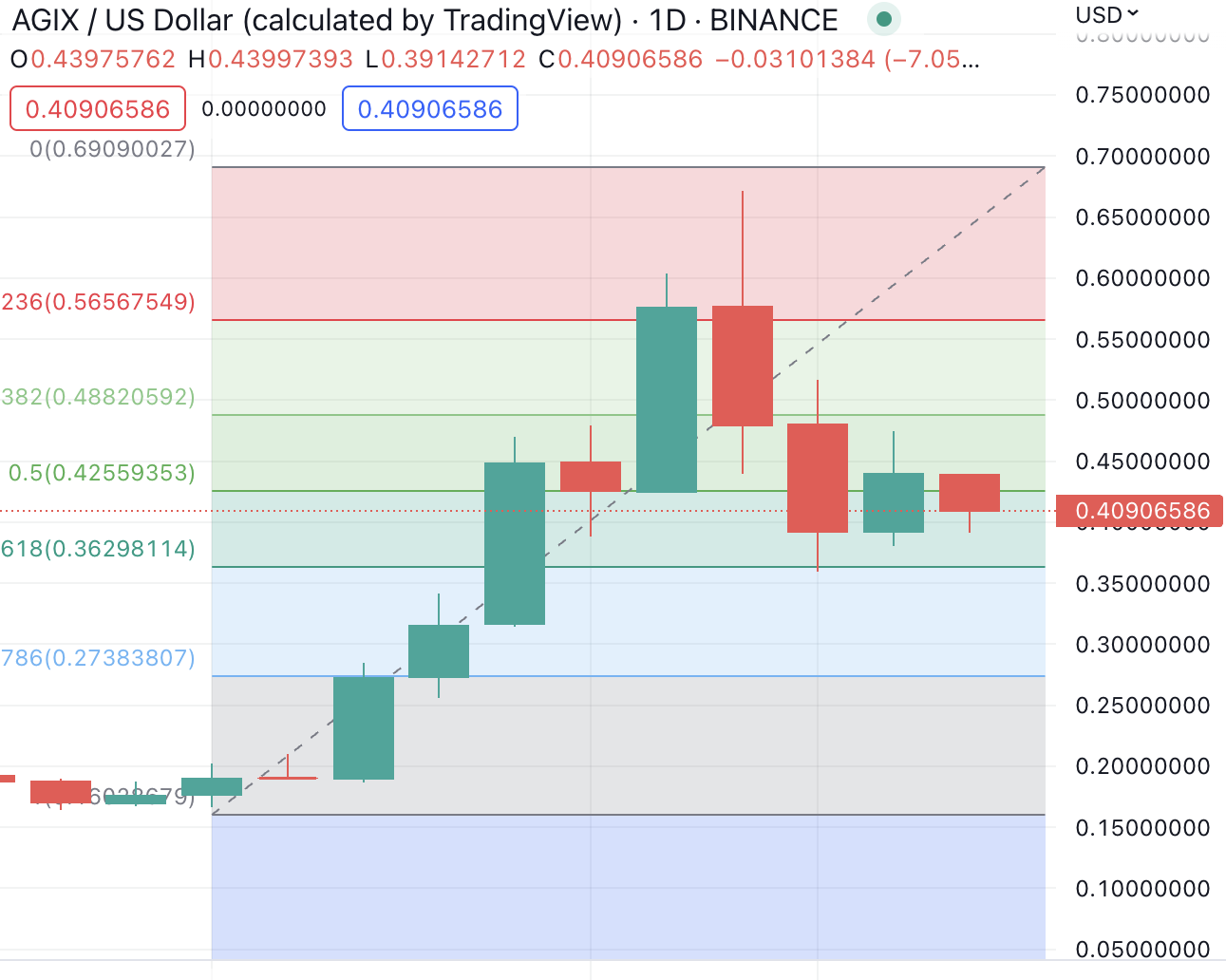 AGIX price chart
Only recently has the token shown some bullish price movements, which makes it not possible to make a knowledgeable assessment of its long-term price prediction. What can be said, however, is that investors must watch BTC movements and AI developments closely.
As for SingularityENT's own developments, we couldn't find much activity on Twitter other than a recent Q and A and the progress report.
Today, a deep dive into the progress made towards #DecentralizedAGI by #SingularityNET in 2022, and an overview of what makes @OpenCog Hyperon – SingularityNET's approach to an #AGI framework – different from other #AI systems. https://t.co/Gk2moef8BM#Singularity #blockchain pic.twitter.com/alc4EfSX8q

— SingularityNET (@SingularityNET) January 10, 2023
Long story short, SingularityNET must do something truly phenomenal to make any expert make a bullish prediction about its price.
Buy SingularityNET
Your capital is at risk
Ways to Buy AGIX Token
Listed below are the different ways through which investors can buy AGIC
Buy AGIX With A Credit or a Debit Card
Here are the steps to buy SingularityNET using a debit or credit card.
First, investors must choose a suitable cryptocurrency exchange. Listed above are two exchanges that support AGIX – Binance or Uniswap. However, Uniswap is a decentralized cryptocurrency exchange and thus does not support credit or debit card payments. Therefore, Binance is a more suitable option.
Visit Binance and create an account. Enter the required details and upload KYC documents.
The next step is to link the debit or credit cards to the platform and then select "Buying AGIX," followed by selecting the amount of AGIX to buy. The process will finish the transaction.
Investors must note that there is a 2% transaction fee that comes with using debit cards to buy cryptocurrencies on Binance.
Buy AGIX with PayPal
Here are the steps to buy AGIX using PayPal
Create a PayPal account.
Go to Binance since it accepts PayPal.
Create an account on the exchange and verify it.
Link the PayPal account to Binance.
Order AGIX using PayPal.
Buy SingularityNET
Your capital is at risk
Choosing An AGIX Crypto Wallet
Cryptocurrency wallets ensure that crypto assets like SingularityNET are safe. Investors can go with the standard always-connected software wallets, which are noncustodial or hardware wallets.
Beginners must use custodial wallets since that leaves the responsibility of holding the cryptocurrency on the wallet provider. The best wallet to store SingularityNET is the Binance wallet, which is ranked as one of the top Bitcoin wallets – capable of supporting multiple cryptocurrencies.
How to Buy Singularity AGIX Crypto – Complete Tutorial
Here is the step-by-step process for buying SingularityNET by opening a Binance account.
Step 1: Create an Account on Binance
The first step is to create an account on Binance, which is possible via the desktop or mobile application. Once the registration process is complete, Binance asks for KYC details – which is mandatory for trading on the platform.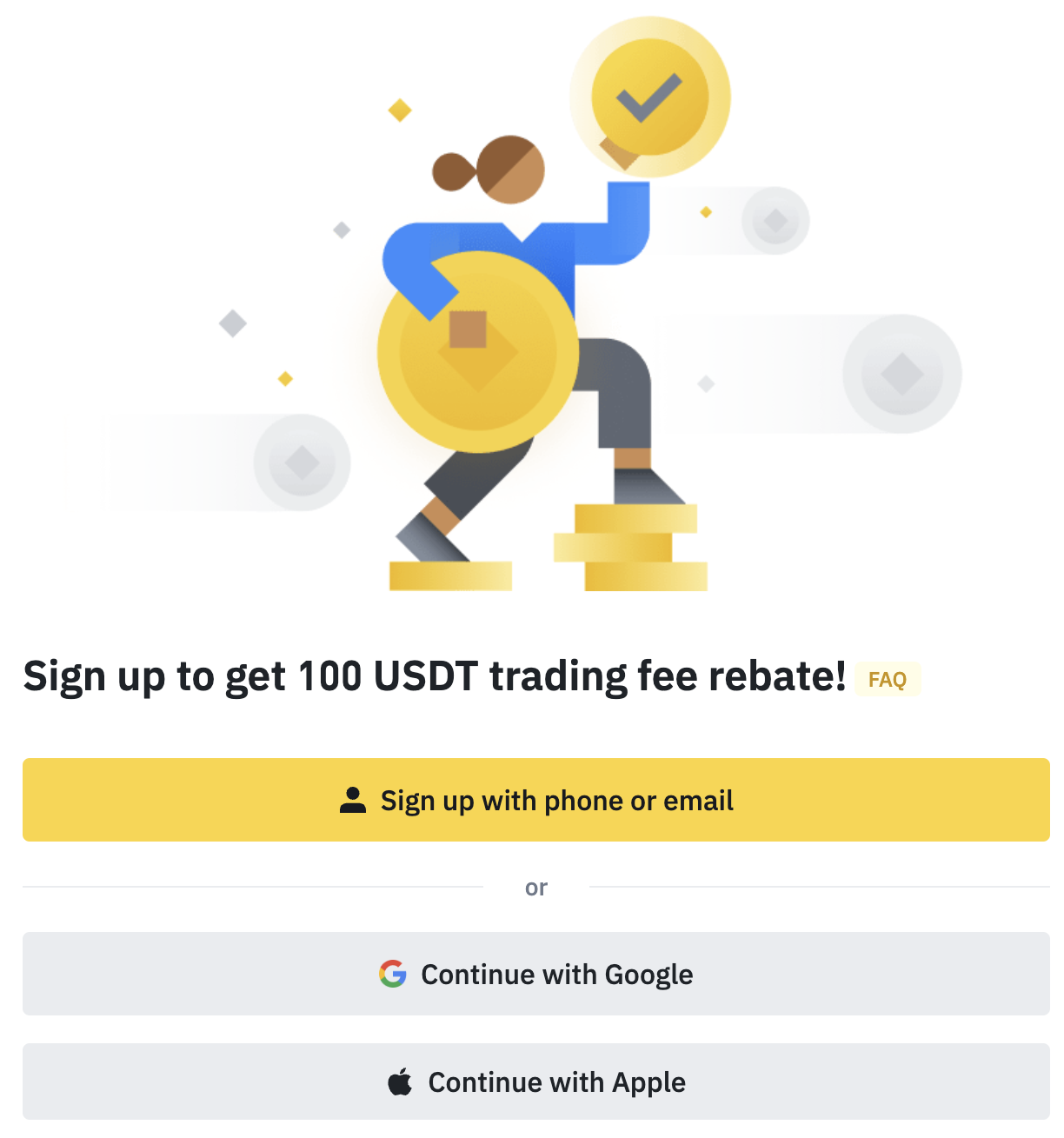 Step 2: Choose SingularityNET
The next step is to find SingularityNET. Now, Binance doesn't possess a search bar on the home page to find tokens. Instead, users must go to the top left of the screen and click on buying crypto. Here, they can choose between Bank deposits, Credit/Debit cards, Cash balances, or P2P trading.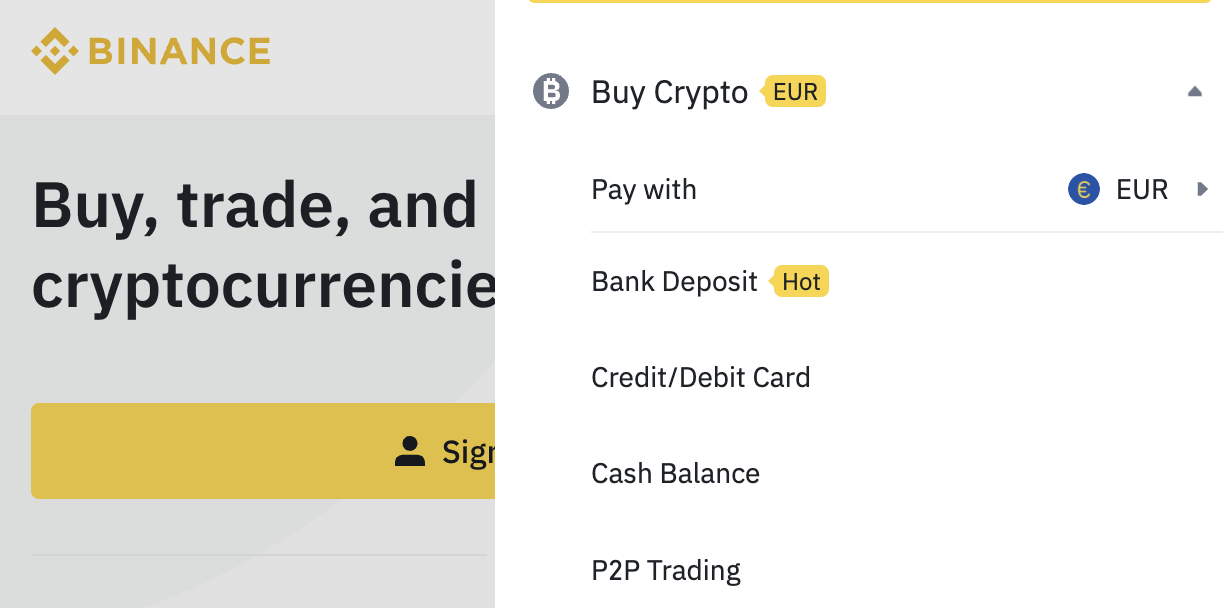 Beginners must choose this simple method since it doesn't involve any type of hassle. Advanced traders can instead go on the Spot trading market and find the AGIX/USD pair. Clicking on the Buy using credit/debit card button will open up a screen where investors must select the currency, how much of that to invest, and what crypto to buy.
Step 3 – Deposit Funds
The third step is depositing the funds in the crypto trading platform in order to swap them for SingualrityNET.
Step 4 – Buy SingularityNET
The final step is confirming the transaction. Investors need to be quick about it since the buying window closes in 1 minute.
Buy SingularityNET
Your capital is at risk
How to Sell AGIX Crypto
Binance offers two methods to sell SingularityNET
Spot Exchange – The spot exchange is great for selling AGIX trading pairs. To access the spot exchange, investors must click on the top left of the home screen and select spot exchange. At the spot exchange, they must search for AGIX trading pairs and then sell them using the options available on the window.
Binance P2P – Another option is through Binance P2P. It is a way to sell crypto without the involvement of any cryptocurrency exchange and is done directly between the traders.
Is SingularityNET the Best Crypto to Buy Now?
While SingularityNET's unique utility in the AI niche preps it to have multiple potential upsides, remember that the token is currently moving between volatile zones. Therefore, those looking for higher upsides must instead bet on presale cryptocurrencies like the following.
1. C+Charge
Our pick for one low cap alternative to SingularityNET is C+Charge. C+Charge is a green cryptocurrency that aims to make the EV ecosystem more inclusive by addressing its many issues.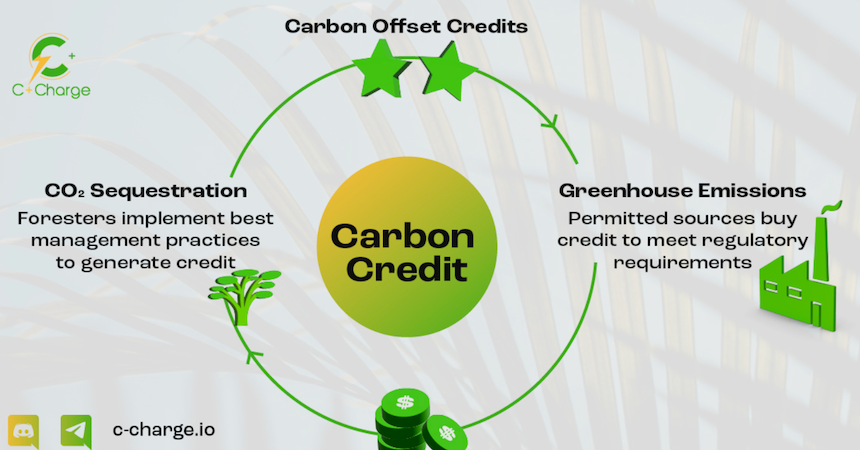 C+Charge presents itself as a unique P2P payment system that allows EV owners to charge their electric vehicles all across the globe using an app that offers a uniform payment currency. The ecosystem also seeks to make it easier for EV owners to remain informed about working charging stations and their charging costs.
The biggest perk of this green cryptocurrency, however, is the Carbon Credit reward system. EV owners will receive CCHG – the native token of the ecosystem – as cashback. A portion of that is stored over time, and 1% of them are converted into GNT – Goodness Nature Tokens. Goodness Nature Tokens are tokenized carbon credits that can be sold to brands or transformed into green NFTs.
Check out our buying C+Charge guide for more details.
C+Charge Tokenomics
The CCHG tokens are currently being offered on a presale. The total supply of CCHG is 1 billion, out of which 400 million have been dedicated to the presale.
The presale has 4 stages, and the token is already on stage 2, with closer to $900k token raised at the time of writing.
Visit the official website today to participate in this project.
Phase
Price
% of presale tokens
Number of tokens
Value 
1
$0.0130
40
160 million
$2.08 million
2
$0.0165
30
120 million
$1.98 million
3
$0.0200
20
80 million
$1.6 million
4
$0.0235
10
40 million
$950k
Total
80% Rise
100%
400 million
$6.6 million
Invest in C+Charge Now
2. RobotEra
The second best alternative to AGIX is RobotEra. RobotEra is a metaverse project that revolves around the planet TARO; TARO has separate lands, each of which can become a metaverse.

At the center of the TARO ecosystem are Robots and NFTs that represent players in the metaverse. These robots allow users to explore the lands, mine resources, and build facilities. Helping in the latter two are Robot Companions, autonomous NFTs that players can create and put to work.
RobotEra aims to be similar to Sandbox but has a more inclusive and more flexible twist to that. The project features a RobotEra editor that players can use to alter their Land NFTs and Robot Companions.
Check out the RobotEra NFT review to know more about the NFTs of this universe.
RobotEra Tokens
RobotEra's native token is TARO, and it is currently available on the presale. There are a total of 1.8 billion TARO tokens available, out of which 270 million are offered on the presale.
The presale has multiple stages, and the first stage ends with RobotEra raising $1.8 million tokens. RobotEra has the potential to bring big gains, especially for those believing in AI projects. Robot companions are autonomous and will mine and build on the player's behalf.
Invest in RobotEra Now
3. Fetch.Ai – Alternative AI Crypto
For those looking for another AI-centric crypto to invest in that is already trading and making waves this year, Fetch.AI – FET – is a great choice. A platform designed to connect the Internet of Things devices and algorithms to promote collective learning, Fetch.ai came into existence the same year as SingularityNET – 2017.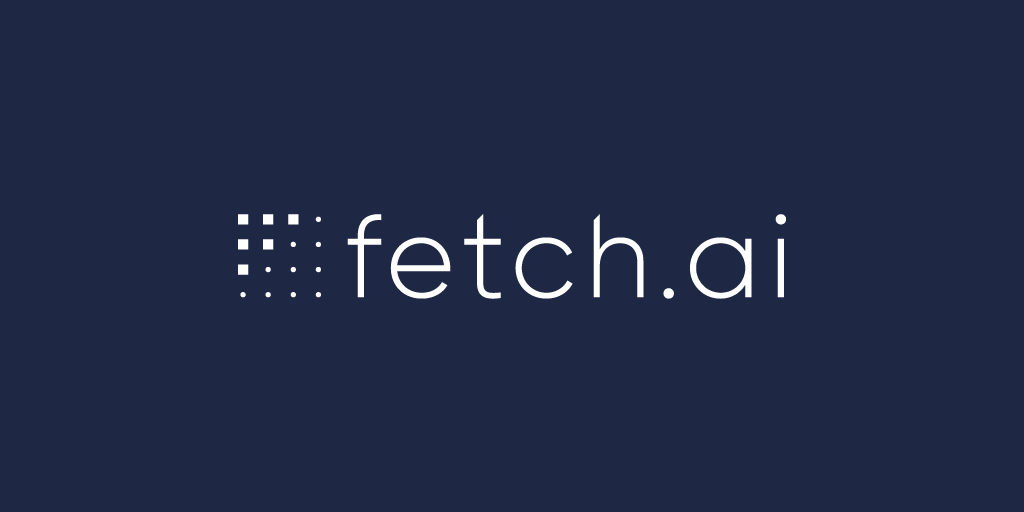 This project is based on a high-throughput sharded ledger and possesses smart contract capabilities that help to deploy AI solutions to solve complex issues of the decentralized space.
Fetch.Ai started surging as soon as it entered 2023, much like other cryptos, due to Bitcoin finding brief support at $23k. The token's price has stabilized at the time of writing at a level that is more than its 2022 lows.
Current price charts and the collective sentiment of the cryptocurrency ecosystem show that Fetch.ai has the potential to climb further up – which makes it a suitable crypto for AGIX lovers to invest in.
Invest in FET
Your capital is at risk
Conclusion
SingularityNET is great AI-based crypto with great potential upsides. The project is currently riding a wave of success thanks to Bitcoin's resurgence and its own merits. While we don't know where it might go in the future, there is an AI-based narrative prevalent in the industry. That narrative alone can push the price of this crypto and other similar assets to great levels in the near future.
However, since the token is currently being traded, investors must look to gain away from the volatility of the crypto market by investing in the presales. The best presale token available right now is C+Charge. It is a green cryptocurrency aiming to tackle environmental issues by making EVs a norm. Interested parties can buy it today at a discount price of $0.020.
Fight Out (FGHT) – Newest Move to Earn Project
CertiK audited & CoinSniper KYC Verified
Early Stage Presale Live Now
Earn Free Crypto & Meet Fitness Goals
LBank Labs Project
Partnered with Transak, Block Media
Staking Rewards & Bonuses
FAQs on AGIX Crypto
What is SingularityNET?
SingularityNET is an AI marketplace that aims to resolve complex world issues by providing blockchain-driven AI solutions. Its marketplace is home to more than 70 AI algorithms that developers can buy and integrate into their blockchain projects.
Is SingularityNET a good investment?
SingularityNET – AGIX – is currently showing bullish trends and, thanks to the renewed interest in AI, is drawing interest from the crowd. That makes it a good investment. However, investors must do their own research before committing.
How much is SingularityNET crypto?
SingularityNET crypto is worth $0.41 at the time of writing. However, there is some potential for a downturn once the market gains stability.