Bitcoin Price Prediction As BTC Approaches $30,000 Level – Can BTC Hit a New All-Time High in 2023?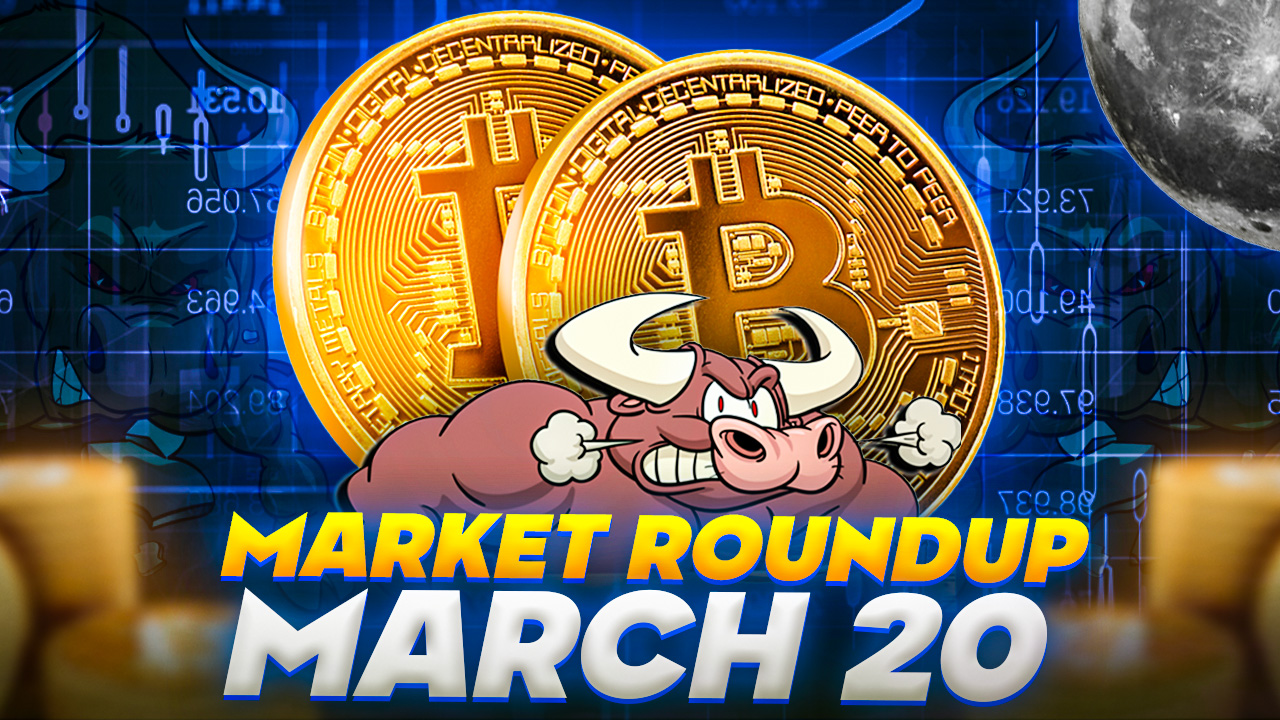 Bitcoin, the world's most renowned and largest cryptocurrency, has sustained its recent upward trajectory, surging to $28,527 on Monday morning. Within the last 24 hours, BTC has risen by over 4%, and in the past week, it has gained over 28%, solidifying its status as one of the top-performing assets in the market.
The recent surge in cryptocurrency prices may be attributed to the ongoing banking crisis, which has prompted investors to explore alternative assets, resulting in increased demand and prices for cryptocurrencies.
It's important to note that the recent failures of Silicon Valley Bank and Signature Bank have placed the global banking sector in a precarious position. 
Additionally, UBS, the Swiss banking behemoth, has announced an emergency plan to acquire its struggling competitor Credit Suisse, adding to the uncertainty in the banking industry and emphasizing the challenges faced by financial institutions in maintaining stability during these turbulent times.
Conversely, the economy could be heavily influenced by the Federal Reserve's interest rate announcement on March 22. 
The Federal Reserve faces a crucial decision on whether to increase interest rates, which could potentially help to curb inflation but also harm the economy, leading to further bank failures. As a result of this uncertainty, some investors are turning to Bitcoin as a potential hedge against the current financial system.
Bitcoin Value Surges by Over 30% as Fears of Global Banking System Instability Grow
Bitcoin's value has been steadily increasing, with a surge of over 30% in the last week amid growing concerns about the stability of the global banking system. Nevertheless, the recent bankruptcy of Greensill Capital and the ongoing crisis at Credit Suisse has reignited fears about the health of the financial system. 
Consequently, many investors are seeking out alternative assets such as Bitcoin, which is viewed as a safe haven against traditional financial institutions.
The worldwide cryptocurrency market has been on the rise, with many cryptocurrencies experiencing substantial gains ahead of the Federal Reserve's meeting. While concerns about a potential financial crisis have dampened the stock market sentiment, they have benefited the cryptocurrency market.
It's worth noting that central banks have taken steps to provide emergency liquidity measures to assist the banking sector and prevent further collapses. However, apprehensions regarding the potential fallout from the unexpected failure of prominent US companies last week persist.
Bitcoin Price
At present, Bitcoin is priced at $28,400, with a 24-hour trading volume of $48 billion. Over the last 24 hours, Bitcoin has experienced a surge of 4% increase in value. 
From a technical standpoint, the BTC/USD pair is currently exhibiting a bullish trend, encountering an initial obstacle at the $27,740 level.
Should the $27,740 resistance be successfully surpassed, there is a possibility for Bitcoin's price to soar toward the $29,000 or $30,700 thresholds. However, in the event of a downturn, the support levels at approximately $26,600 and $25,200 are expected to remain steady.
Buy BTC Now
Top 15 Cryptocurrencies to Watch in 2023
Industry Talk and Cryptonews experts have listed the top 15 cryptocurrencies to watch in 2023. Stay updated with new ICO projects and altcoins by checking back regularly.
Disclaimer: The Industry Talk section features insights by crypto industry players and is not a part of the editorial content of Cryptonews.com.
Find The Best Price to Buy/Sell Cryptocurrency