Bitcoin Price Falls Below $21,000 – What Will Be The Pivot Point?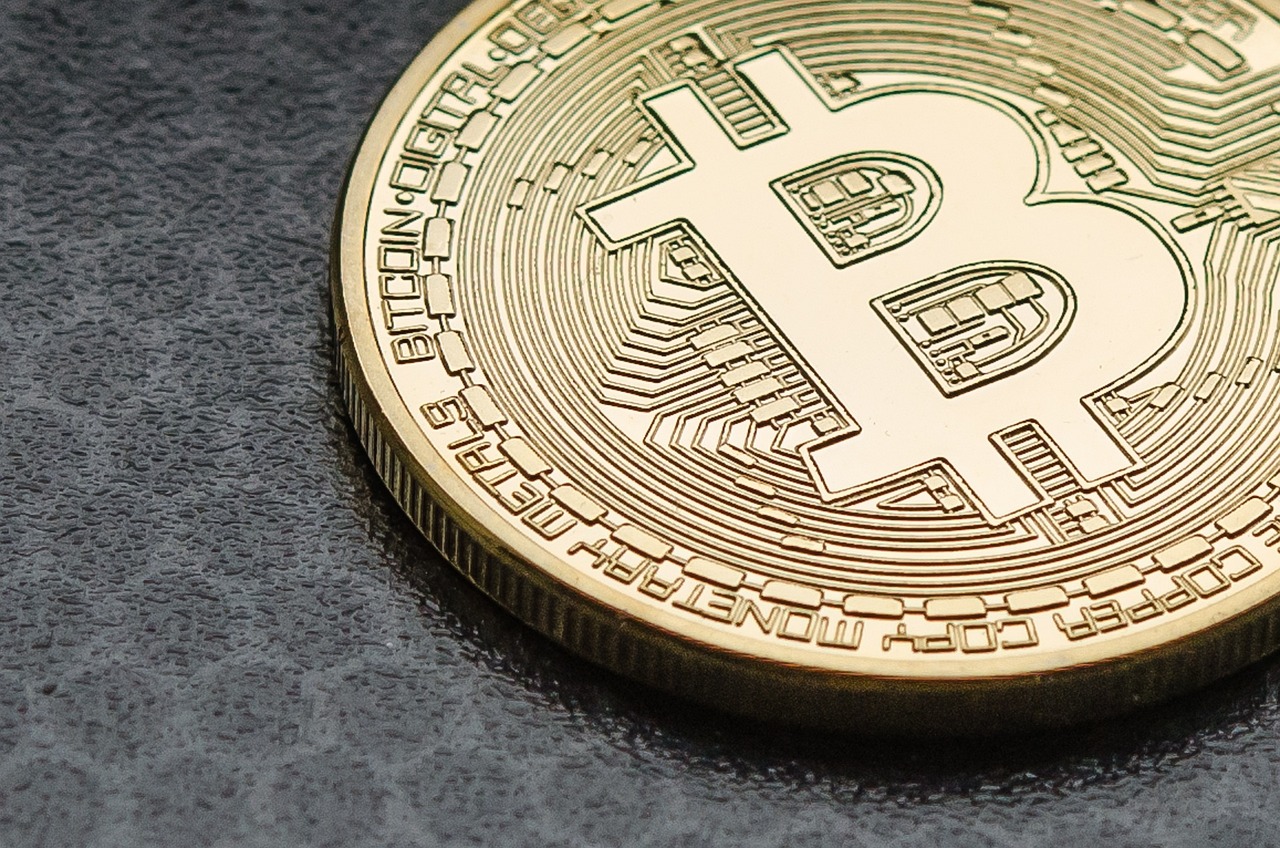 Join Our Telegram channel to stay up to date on breaking news coverage
Bitcoin earlier fell below the $20,000 zone by 8.04% in its 24-hour price. As of today, March 10, 2023, it declined by 7.96% to $19,943 before reclaiming its hold on $20,000 a few hours later. The moving average indicators are under the SELL action, excluding the 200-day SMA, which indicates BUY.
 This confirms that the bears have won the market against the bulls. Bitcoin's tiny recovery signals have left the crypto market wondering if $21,400 will be the pivot point of the cryptocurrency. If that happens, BTC could hit a tangible value before the trade closes. What's BTC prospect in the market now?
Bitcoin Price Trend
Bitcoin began its initial rally on January 1, 2023, when it climbed from $16,547 to $17,944 in 12 days (January 12, 2023). Between January 13 and 30, the cryptocurrency enjoyed a seamless bullish run, climbing from $18,868 to $23,774. 
Bitcoin began its fight with the bears in February, causing the value to fluctuate until it dropped to $21,651 on February 12, 2023. The cryptocurrency recovered swiftly, hit $24,307 on February 16, and began to rally again. But the bears increased their pressure, which caused BTC's price to fluctuate and drop again.
The asset traded at $21,720 as it dropped by 8.04% on March 9, 2023. At the time of writing, BTC is down 6.49%, trading at $20,226
Bitcoin Price Prediction
BTC has maintained a bearish trend over the last few days. Its live price has fallen by 6.57% to $20,219.40 at the time of writing.  Furthermore, the Fear and Greed Index of the cryptocurrency market is now in the FEAR zone, causing traders and investors to panic about BTC's future movements.
Bitcoin is below its 50-Day SMA (Simple Moving Average), which means short-term SELL trades will favor traders due to the bearish sentiment. Also, BTC Moving Average Convergence/Divergence (MACD) is negative, indicating neutral.
But the Relative Strength Index is at 26.89, indicating it has already entered the oversold region of 30. This level indicates that the asset might record a reversal as it has been sold too long at a low price. Also, BTC trades slightly above its 200-Day SMA, which shows some chances of a long-term price gain prospect.
BTC has critical support levels of $18,194, $19,206, and $19,781. Its resistance levels are $21,367, $22,378, and $22,953. BTC is below its lowest resistance level of $21,367 but still higher than its highest support level of $19,781, as it has reclaimed hold on the $20,000 mark. 
Note that cryptocurrency prices are unstable and vary from predicted price trends. So, adequate risk management practices and comprehensive technical analysis are vital before trading.
Factors Affecting Bitcoin Price
Crypto assets like BTC are subject to price changes due to recent developments, network trends, and market demand. Here are some events associated with Bitcoin.
Sen. Gillibrand and Sen. Lummis Plans to Revamp the Crypto Bill  
Cynthia Lummis, the Wyoming Senator, and her co-sponsor, Kirsten Gillibrand, New York Senator, plan to revamp the comprehensive cryptocurrency regulation bill for April. According to Senator Gillibrand, the revamped version of the bill will be more detailed in defining tokens.
NEWS: Lummis and Gillibrand aim to pass the second take of their crypto bill.https://t.co/VWdQBjQn6Z

— Blockworks (@Blockworks_) March 2, 2023
The initial bill aimed at rectifying the roles of various regulatory bodies, boosting stablecoin oversight, and crushing taxes on crypto transactions below $200. It also strives to universally ban all algorithmic stablecoins, determining how stablecoins will be issued and the kinds of reserves required.
The bill intends to empower both SEC and CFTC regulatory agencies to provide safety in the market. This will imply fewer cryptocurrency scams and illegal exchanges in the market. Regulatory bodies entering the crypto market can affect the prices of several crypto assets, including BTC. The continuous clampdown on crypto firms and services has led to many crashes already. 
But on the brighter side, a regulated market may also increase investors' trust in the crypto market. 
Replacement of Silvergate's Network
The fall of Silvergate (SI), crypto bank, and the SEN (Silvergate Exchange Network) termination is a big drawback for the cryptocurrency sector. The reluctance of traditional financial institutions to work with crypto firms after the fall of FTX will make it more changing to replace this swift transaction processing network of Silvergate.
.@jpmorgan says replacing Silvergate's network is a challenge for the cryptocurrency industry, and the entry of new depositary institutions will be difficult due to the heightened regulatory scrutiny of crypto risks. By @willcanny99https://t.co/95QAyz4Ktp

— CoinDesk (@CoinDesk) March 10, 2023
Cryptocurrency investors and marketers will be nearly impossible to migrate to new banks because of the strict regulatory examination of crypto risks. However, it's possible that custody and payment services will drift to other depository institutions like Signature Bank (SBNK), Customers Bancorp (CUBI), Metropolitan Commercial Bank (MCB), and Provident Bancorp (PVBC).
Bitcoin Alternatives
Bitcoin's downward trend has become a concern among traders and investors as they don't know what the bears hold for the market. If the pivot point does not indicate at least $21,400, BTC may remain captive to the bears. However, there are other altcoins to consider for good ROIs. 
EstateX (ESX)
EstateX will take the real estate sector to the next level with its modernized and digitalized ecosystem. It aims at streamlining real estate prospects, making it easy for investors to access, afford and invest in several opportunities in the sector. 
The platform allows real estate investors across the globe to participate in the 'fraction ownership' of properties/assets of the ecosystem. Investors and property owners will enjoy streamlined transactions, including trading, buying, and selling their properties via the platform's native token, ESX.
Since EstateX began its presale, its platform has raised $1,000,000+ from investors and potential property holders. There's hope for a price increase after the token launch. 
C+Charge (CCHG)
C+Charge is revolutionizing the world with its environmental-friendly blockchain innovation. The innovation aims at upgrading the experience of electric vehicle drivers from their traditional pattern of charging to a blockchain-driven pattern.
When EV drivers pay to charge their vehicles using this blockchain innovation, they earn digital rewards – CCHG, the native token of the network. Electric Vehicle (EV) drivers can easily find the nearest charging stations, charge span, and prices using C+Charge's app on their mobile. Since 1 CCHG equals $0.018, EV drivers will make the most of this innovation. 
C+Charge commenced the presale for its native token, CCHG, in December 2022. It's in its 5th stage and has already raised over $1.9 million. The token will likely spike following a successful listing on exchanges. 
Fight Out (FGHT)
Fight Out aims to revolutionize the fitness sector with its Move-To-Earn (M2E) technology. It brings a digitalized prospect to the fitness sector, where users earn a native token for exercising and playing VR-like games on the platform.
It encourages the need to exercise and keep the body fit while earning tokens simultaneously. Users earn FGHT, the network's native token, when they complete workout sessions. Furthermore, they'll receive regular updates, tips, and workout plans from the platform.
FGHT is in the 1st presale stage at $0.0166 USDT and has raised over $4.5 million. FGHT price is likely to spike at the end of the presale. 
RobotEra (TARO)
RobotEra is set to transform the gaming sector with its metaverse-based crypto game. It rewards players with digital assets like NFTs and unlocks several in-game opportunities. The in-game rewards are redeemable with the network's native token – TARO.
RobotEra is integrating a computer-generated planet-like metaverse that players can access as NFT characters designed on Ether's blockchain. The presale for RobotEra's native token has raised $990,000+ with 1 1 TARO equivalent to $0.02. The token's price is expected to rise after the presale as more investors consider it.
Fight Out (FGHT) – Newest Move to Earn Project
CertiK audited & CoinSniper KYC Verified
Early Stage Presale Live Now
Earn Free Crypto & Meet Fitness Goals
LBank Labs Project
Partnered with Transak, Block Media
Staking Rewards & Bonuses
Join Our Telegram channel to stay up to date on breaking news coverage