Biggest Crypto Gainers Today – March 4


Join Our Telegram channel to stay up to date on breaking news coverage
Saturday was quite mundane for the crypto market, where most tokens only moved sideways throughout the day. While it was a recovery day for some, after a sudden price drop on Friday triggered by the Silvergate Bank crisis.
It wasn't a disappointing day though, since a bunch of tokens managed to increase by more than 5% and today, we'll take a look at these tokens that managed to outshine in an underperforming market.
1. Troy Trade (TROY)
Troy Trade is a prime broker that provides comprehensive trading services such as spot and margin trading, lending, and staking to institutions and professional traders. It is known for its use of quantitative models and data analytics to empower customers' decisions, specifically in trading, market, social, and media data.
The company's revenue model is primarily based on trading commissions and fees for settlement, custody services, spreads on clients' margin financing positions, cash or token financing, and fees for value-added brokerage services, including automated risk management. The platform is powered by co-location and low latency to improve high-frequency trading performance.
TROY is the native token of the Troy trade ecosystem that follows the ERC-20 token standard. TROY tokens can be staked to earn a passive income, and the tokens also get you a discount on trading fees on the platform.
The project is expected to undergo an upgrade soon, and this is expected to have a positive effect on the price along with helping the company expand its services. For now, users can purchase the TROY tokens on 30 different exchanges across the globe and become part of this promising crypto project.
2. MakerDAO (MKR)
MKR has been on an upswing for about a month now, starting the year at $511 to trading at $883 at the time of writing. The token marked an increase of over 25% in the last week itself, making it one of the best gainers for the month. As for what the project is all about, here's a quick look.
MakerDAO is not just another DeFi project on the Ethereum blockchain, it has revolutionized the concept of borrowing and lending money by creating a decentralized stablecoin that is pegged to the US dollar.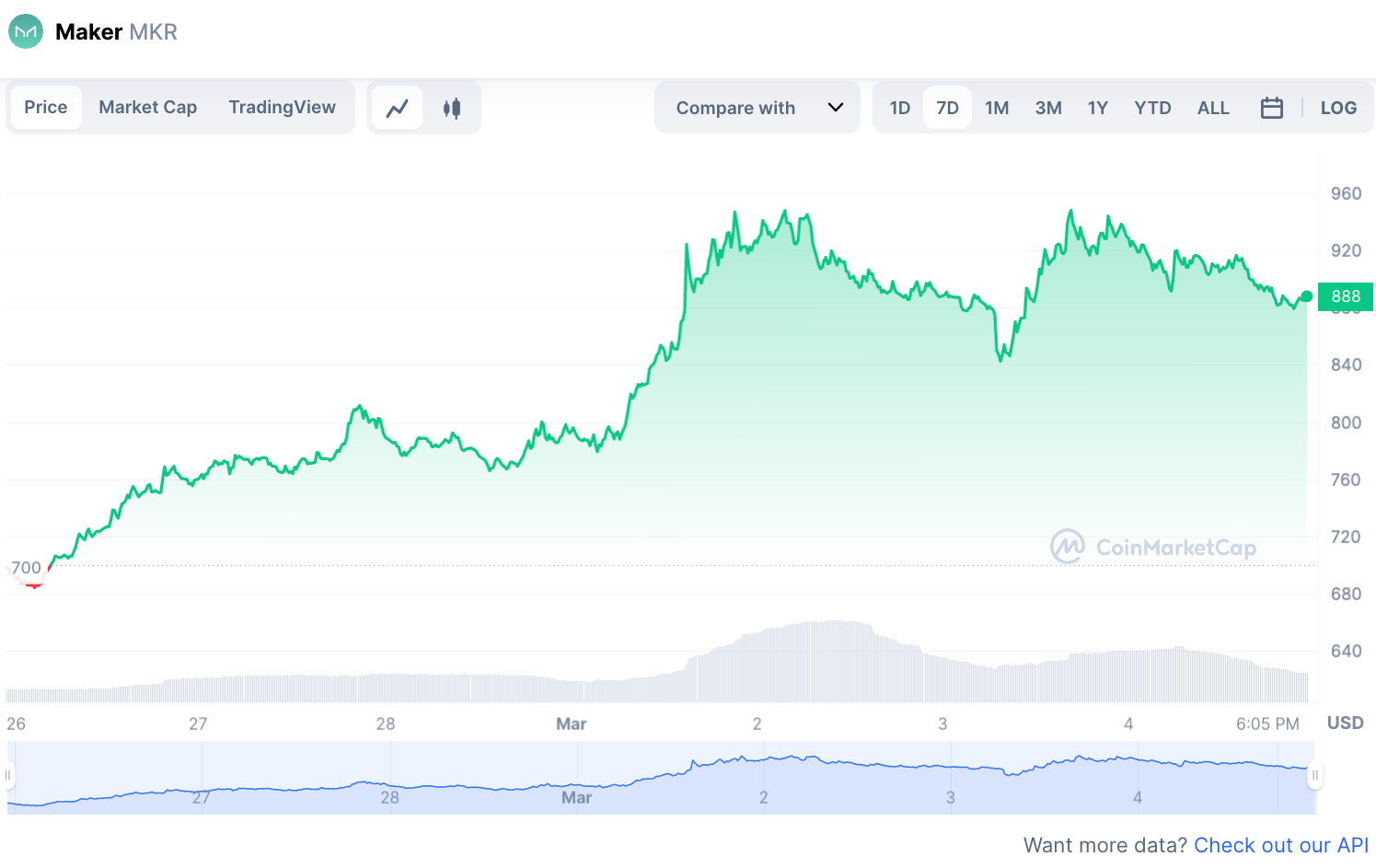 The beauty of MakerDAO lies in the fact that it allows anyone with an internet connection and a MetaMask wallet to borrow money without having to go through a traditional bank. By using ETH as collateral, users can create DAI, which is backed by the collateral and is pegged to the US dollar.
MakerDAO's DAI has become a popular stablecoin in the crypto space and has been integrated into several other DeFi projects. Its decentralized nature and stable value have attracted users who are looking for a more reliable way to store and transfer value in the blockchain ecosystem.
3. Fight Out (FIGHT)
Committing to a fitness challenge is quite easy, but putting yourself through the work every single day can get quite overwhelming. More often than not, it takes months to see any results, which can be discouraging for people, making them opt out of their fitness routines.
This isn't good, and Fight Out is here to fix that. Fight Out is a mobile-based platform where users can find in-depth, well-researched fitness content to help them get started, especially suited for beginners. These videos are made by professionals in the industry who have years of experience, some of whom include professional athletes from mixed martial arts.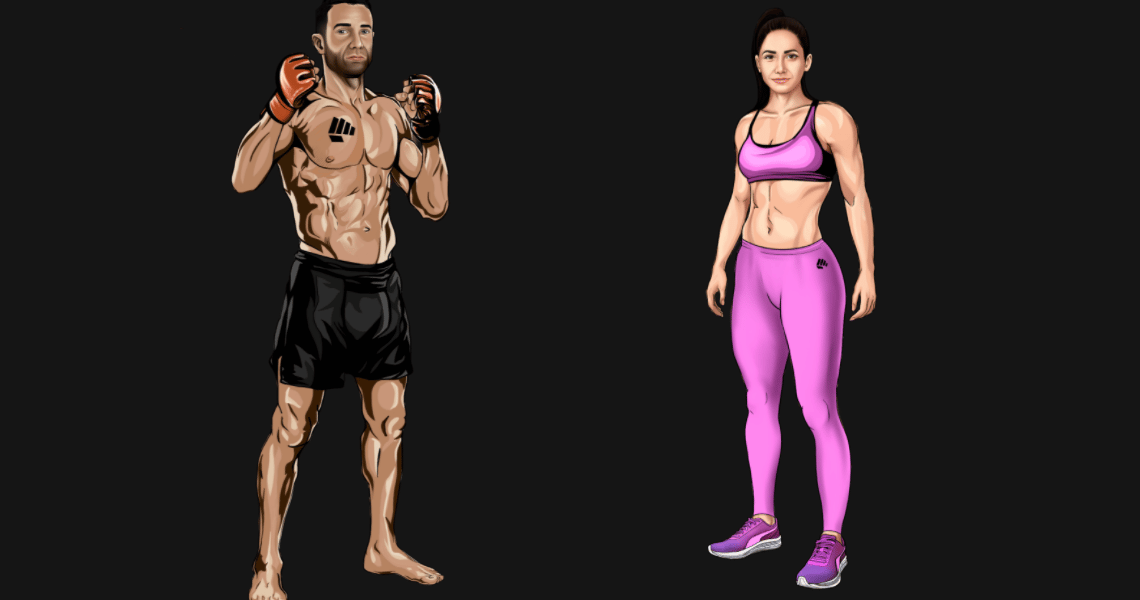 Fight Out isn't limited to this though. In fact, the platform goes much beyond and introduces a way to reward users for their exercises. Making use of the play-to-earn and move-to-earn formulas, the game rewards users with REPS tokens every time they complete a challenge or an exercise routine. This ensures that there is constant motivation for a user and they successfully complete their fitness routines.
Working out with Fight Out isn't isolating, much like the traditional way of hiring a trainer. On Fight Out, you get to be a part of an amazing community, where you can share your progress, get guidance or even find a friend to work out with. If that's not enough, you can visit the physical gyms from Fight Out, and interact with the community in real life.
Fight Out plans to establish physical gyms of its own, starting with 20 gyms in various places by the fourth quarter of 2023. Users can access these gyms with the help of the Fight Out mobile app, and take their fitness journey beyond the four walls of their house.
To make it even more exciting, professional athletes will be hosting challenges in these gyms, and participants who top the leaderboard will be rewarded proportionally. This ensures that the community is always active, and takes away from the repetitive nature of just exercising.
FGHT, the native token of the Fight Out ecosystem, is currently undergoing a presale. Where users can purchase Fight Out tokens for 0.02610 USDT and the price will continue to increase until the end of the presale.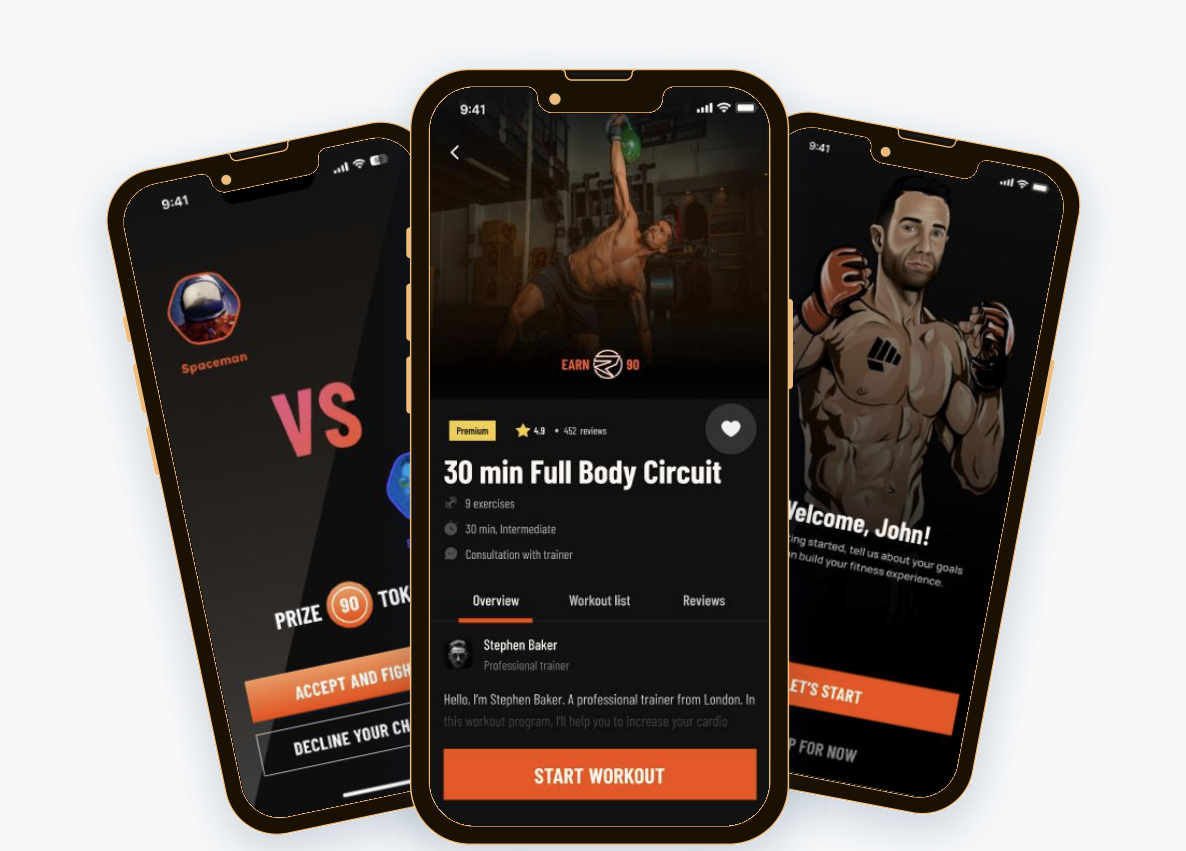 Fight Out will list its tokens on centralized exchanges as of April 5th, after the conclusion of the presale on March 31st. The listing price for the token will be 0.0333 USDT. Hurry, to earn a maximum profit on your investment with Fight Out.
4. C+Charge (CCHG)
Electric vehicles have pretty much penetrated the mainstream over the last decade. Tesla vehicles in particular have been quite the driving force for EV adoption in the US, and the craze around these vehicles just doesn't seem to stop.
Quality vehicles aren't, however, the only aspect required to bring EVs to the mainstream. There is a lack of infrastructure that makes it difficult for a car owner to adapt to electric vehicles. The first being a lack of uniformity with EV charging.
Imagine you've pulled over to charge your car, but the prices displayed at the charging stations are significantly higher than what you pay regularly. This is because there are a lot of service providers who have different prices for their services, making it difficult for EV owners to navigate between charging service providers.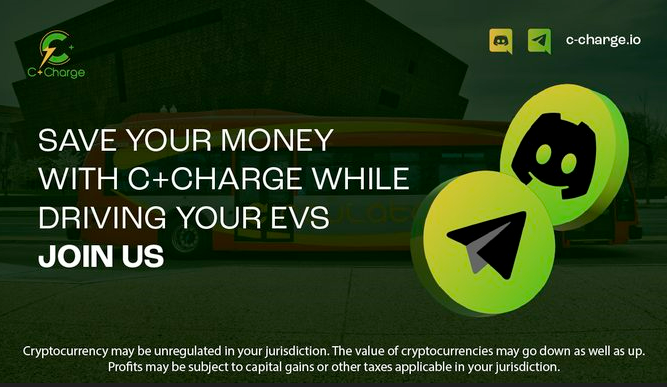 C+Charge introduces a standard, generalized cost for charging EV vehicles across its vast network of charging stations. So users know exactly how much charge they're getting irrespective of where they are.
The C+Charge app will also show a map of all charging stations in an area, so you can plan a trip conveniently by marking all the stations you wish to make a stop at. In addition to this, you can also get a diagnosis of your vehicle on your app, every time you are at a charging station.
To top it all off, C+Charge also introduces a uniform method of payment for EV charging, where users can use CCHG tokens to charge their vehicles. Plus, every time you use CCHG tokens, you get rewarded with carbon credits that can be sold or retired according to your preferences.

C+Charge makes a great holistic platform for all your EV service needs while addressing some of the most critical issues associated with the EV industry. You can become a part of the project by investing in the presale, where CCHG tokens are available to purchase for 0.018 USDT until the next round of the presale. Once the presale is concluded, CCHG tokens will go live on CEXs as of March 31st.
5. Metropoly (METRO)
Investing in real estate is becoming increasingly difficult for common folks, with the rates of properties rising and income contracting. This prevents a huge chunk of the population from getting into the market and earning a passive income.
Metropoly provides an all-new way for individuals to earn a passive income from the comfort of their homes. With Metropoly, users will be able to own a property in the form of an NFT and earn rental income for a lifetime.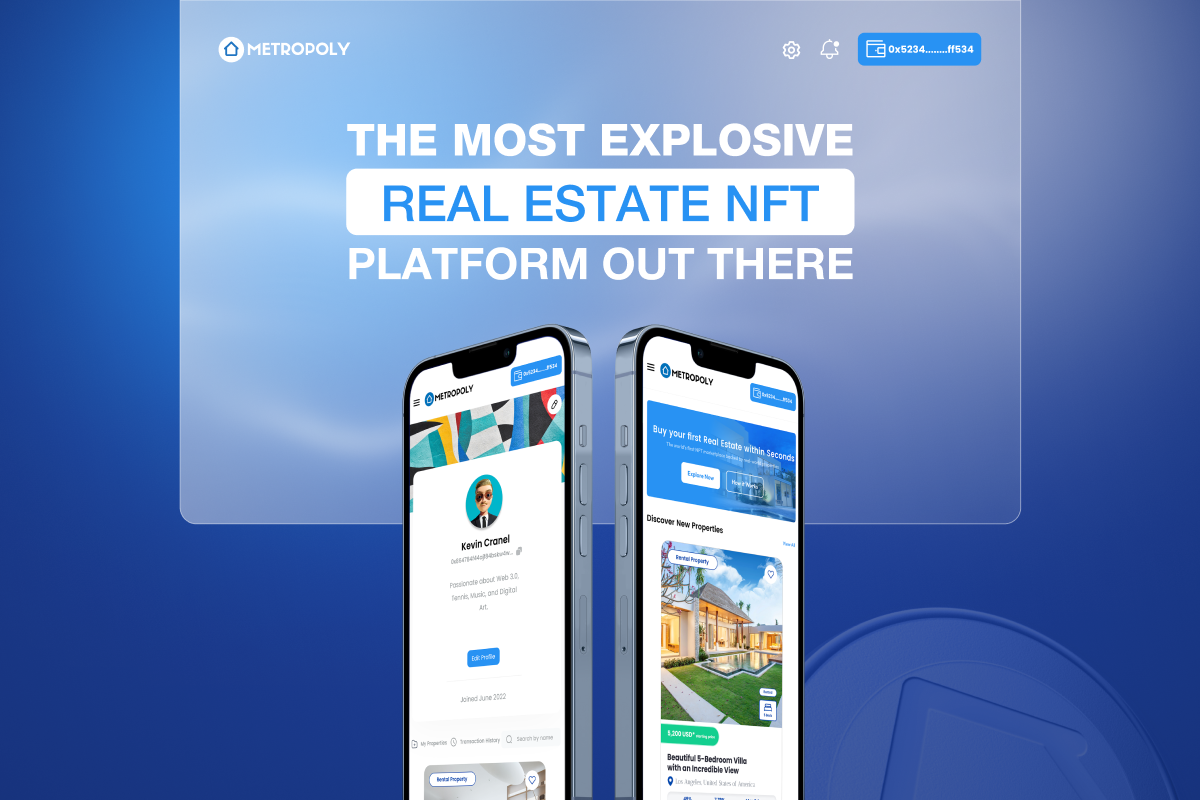 All these properties will be listed on the platform, where users can purchase a property within minutes, unlike traditionally, where the paperwork alone can take up to 90 days. All it takes is a minimum of $100 to start your investments.
The project is also hosting a giveaway currently, where one lucky winner gets to own an apartment in Burj Khalifa, Dubai worth $1 million. The property listed here is also representative of the properties that will be hosted on the Metropoly platform.
METRO will be the token of operation for the platform that can be used to pay for an apartment or rental income. The presale for the token has received a lot of attention and has successfully managed to raise over $591,000 so far. METRO tokens can be purchased for 0.0625 USDT, or an equivalent of ETH or BNB by connecting your MetaMask wallet to the Metropoly dashboard.
6. RobotEra (TARO)
RobotEra takes place on a planet called Taro, where an army of robots killed all the inhabitants, and are now left stranded themselves. These robots with human-like emotions and thoughts, must build the planet back up to its previous glory and create a civilization that could sustain an army of 10,000 robots.
Every player will be a robot in the game and will have to complete certain tasks to build up a civilisation. Each of these robots will be represented by an NFT, which can be sold on the RobotEra marketplace. This ensures that every player has complete ownership over their assets, in-game items and land.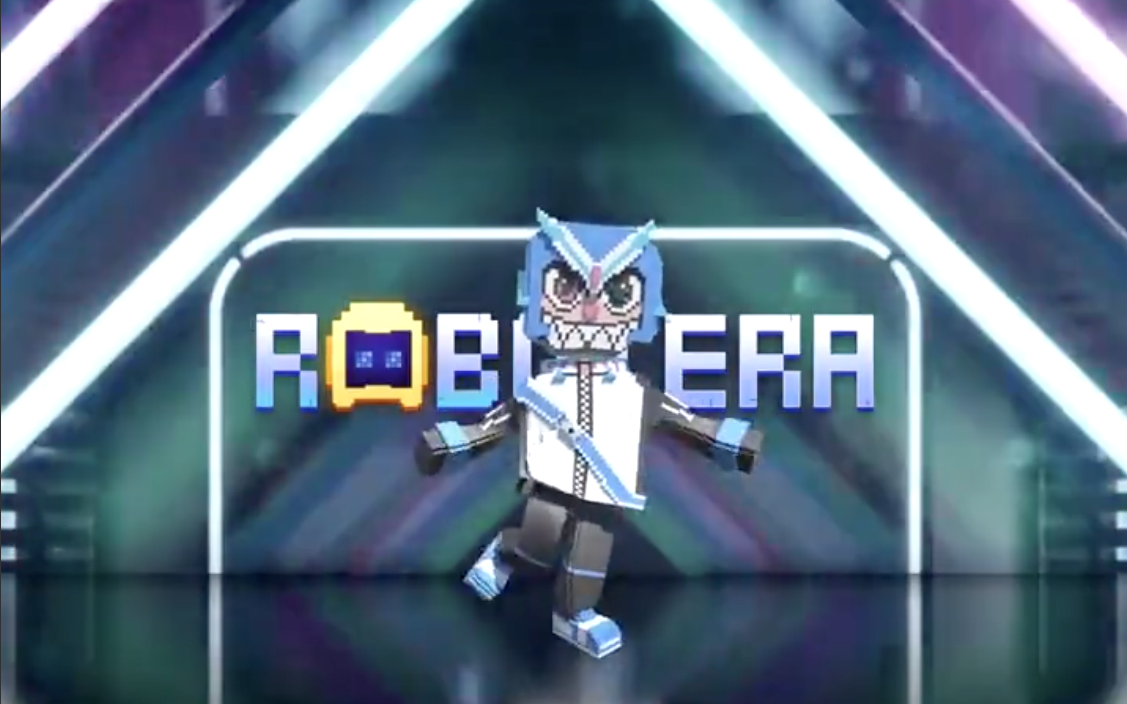 RobotEra allows players to make a profit in numerous ways, with the first being the ability to sell their NFTs on the marketplace. Players can also host challenges or participate in challenges to earn a reward. Additionally, players can also charge for access to their properties, such as a concert at a stadium and earn a constant passive income from several sources.
TARO will be the native token of the platform, responsible for performing all the transactions inside the metaverse. TARO tokens can also be used to buy NFTs, and cash out winnings by selling the token on a crypto exchange. Users can also stake these tokens to earn an additional passive income.
Presale for the token is live on the RobotEra website, where TARO tokens are available to purchase for 0.020 USDT in the current round of the presale. Once the presale moves into the next round, TARO tokens will be priced at 0.025 USDT, undergoing a 25% increase. It's best to get the tokens now, while they're available at a discount.
Conclusion
In this article, we went over some of the top gainers for the day as well as a few projects that are yet to be launched. Investors willing to make exponential returns can definitely consider investing in these projects before they list on major exchanges. With that being said, it's important for you as an investor to do your own research before investing in any cryptocurrency project.
Read More:
Fight Out (FGHT) – Newest Move to Earn Project
CertiK audited & CoinSniper KYC Verified
Early Stage Presale Live Now
Earn Free Crypto & Meet Fitness Goals
LBank Labs Project
Partnered with Transak, Block Media
Staking Rewards & Bonuses
Join Our Telegram channel to stay up to date on breaking news coverage