Biggest Crypto Gainers Today – February 6


Join Our Telegram channel to stay up to date on breaking news coverage
After Being decently stable throughout the week, the crypto market is down 1.63% on Monday, with Bitcoin's price registering a decline of 1.68%, while most of the top crypto tokens are painted in red. Amidst this, there are few tokens that have managed to stand out by making two-digit gains, at a time when the market struggles to maintain stability.
Today, we are going to look at these tokens, as well as a bunch of other exciting projects new to the market.
1. SingularityNET (AGIX)
While the crypto market has been recovering from the damage last year, pushing most cryptocurrencies on an uptrend. AGIX was one of them, but the price performance of the token since the start of the year is incomparable to any other token and is an outcome of more than just a market-wide momentum.
The token is up by more than 150% in less than a week and has gained more than 700% since the start of the year. This price increase can be attributed to the increasing recognition of AI tools such as ChatGPT.
AGIX started an upsurge after the announcement of Microsoft investing $10 billion in Open AI, the company that owns ChatGPT. Since that day, the token has been on a bull run almost every day. This upsurge also helped increase awareness about the token, which contributed to the growing trading volume of the token as new investors shared their curiosity about AI.
SingularityNET is a blockchain-based platform that allows users to create and monetize AI services making it one of the best AI cryptos. It serves as a marketplace for AI developers to sell their resources, as well as buy any AI service from the huge library on the platform. Users can also get help from the community on the platform if they need any customized services not readily available on the platform.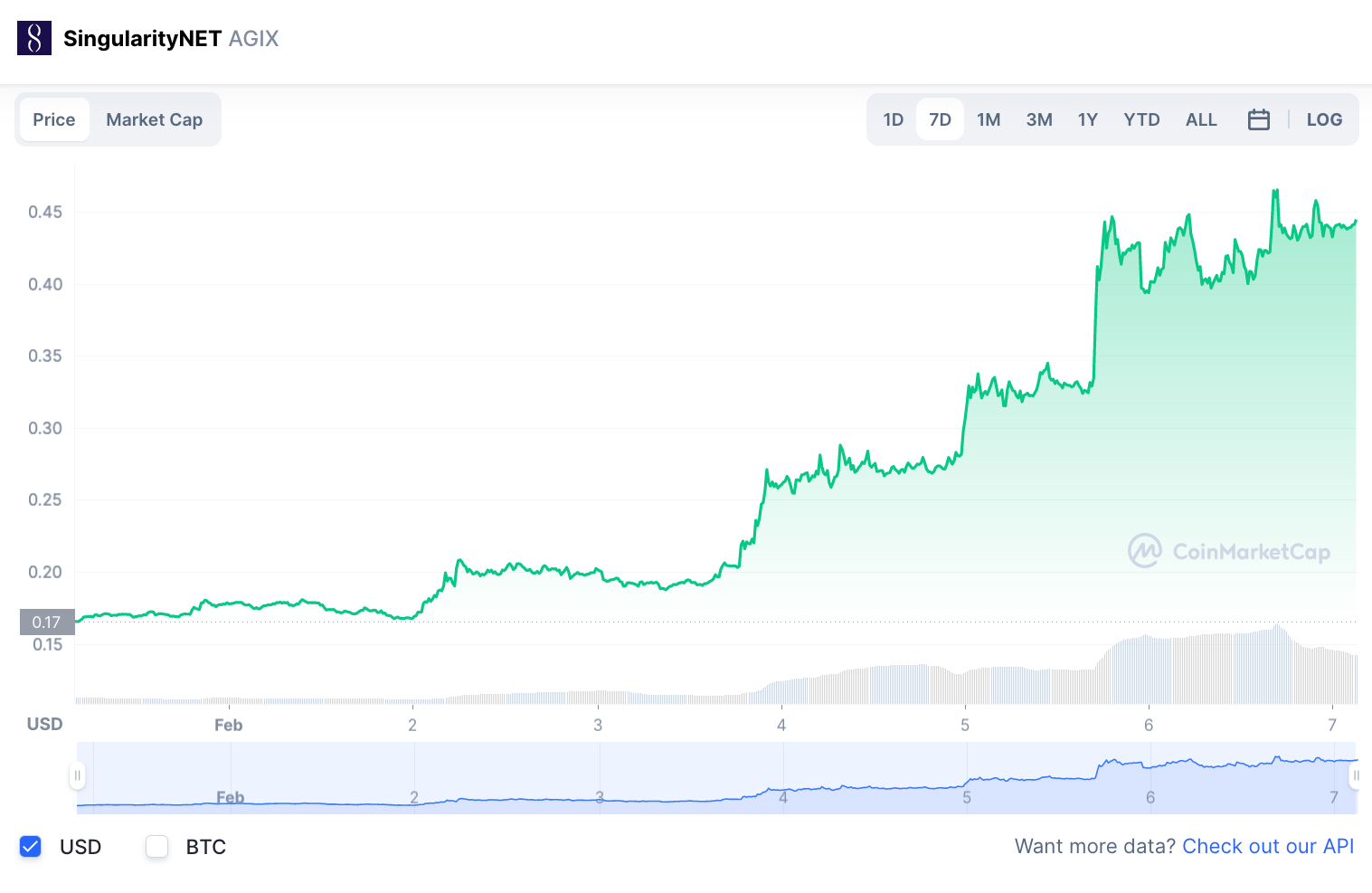 AGIX is the native token of SingularityNET and can be used to pay for services on the platform. And consequently, developers receive AGIX tokens for selling their services. In addition to being used for payments, these tokens also provide holders with governance rights where they can participate in important decisions regarding the platform.
2. The Graph (GRT)
The Graph is a decentralized protocol based on the Ethereum blockchain that helps decentralized applications become more efficient by collecting, processing and storing data from these applications for seamless retrieval.
It indexes blockchain data into subgraphs that help in faster query response and thus an effective interface for dApps. There are over 600 active subgraphs on the main net right now, 25 per cent of which have increased last year.
The platform relies on a pay-as-you-go system, where users pay a fee for every query and this fee is distributed among curators. These curators have only been increasing on the network since its inception, as they're rewarded for reporting quality subgraphs.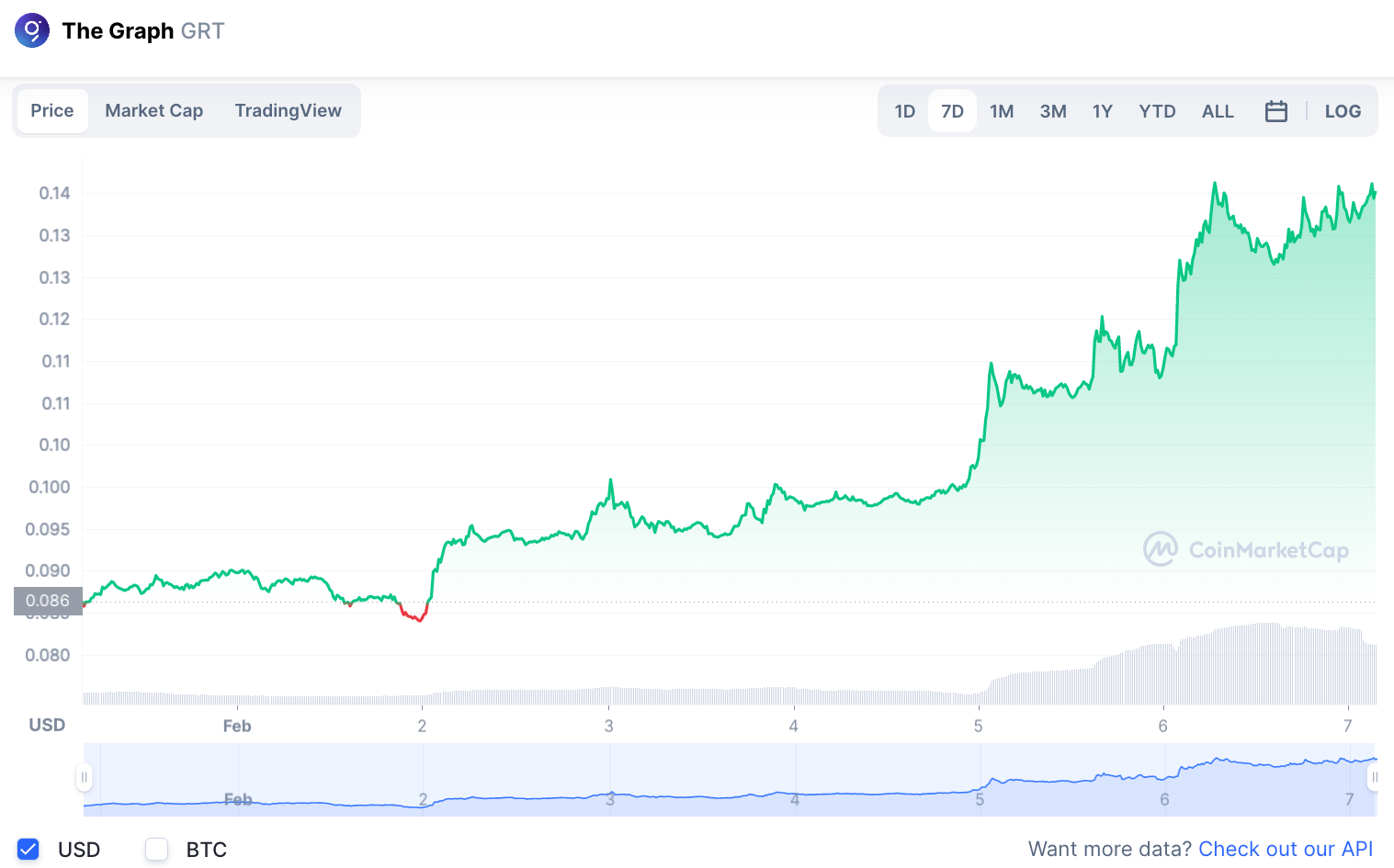 GRT is the official token of the platform and it rose by more than 13% on Monday. The token is currently trading at $0.1307 and has a market cap of over $1.14 billion. The token has been witnessing an upsurge since the start of the year, rising by more than 100% since.
The Relative Strength Index (RSI) and Money Flow Index (MFI) are also reasonably far from neutral, suggesting that the bullish trend for the token is bound to continue. Trading volume for the token, too, has been consistently increasing which is a good sign as the token has high liquidity.
3. Meta Masters Guild (MEMAG)
Leveraging on a relatively unexplored niche in the blockchain and crypto industry, Meta Masters Guild(MMG) is here to change the mobile gaming landscape with its range of games that have been attracting a lot of attention. This gives the company a huge advantage as major market players are targeting only the desktop gaming space while completely ignoring mobile gaming.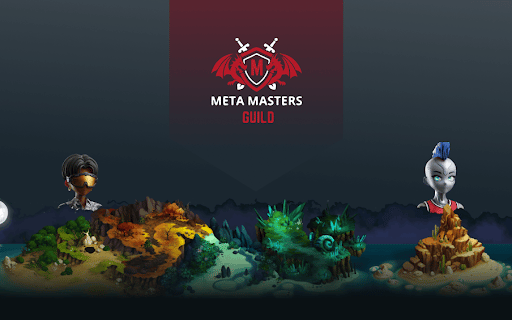 The Guild will feature a bunch of games, instead of launching as a single independent game. And players will be rewarded with GEMS tokens when they play this game. As a player, you wouldn't have to make a purchase or buy an NFT in order to play the game, all you need to do is complete the challenges in the games to earn a reward.
MMG is set to launch its first game Meta Kart Racers in Q3 of 2023 and will be introducing other metaverse-centric titles as it progresses with launches. So far, the company has announced two other games, namely Raid NFT and Meta Masters World, in addition to the one mentioned above. These games are currently under development and are based around an open-world metaverse crypto and the free-to-roam mechanic.
MEMAG is the official token of the blockchain that is integral to the platform, and essential for tokenization while GEMS is a token that will be used to pay rewards on the platform, and is an off-chain currency that can also be used to make purchases on MMG. All assets in the game will be represented as NFTs and can be traded freely.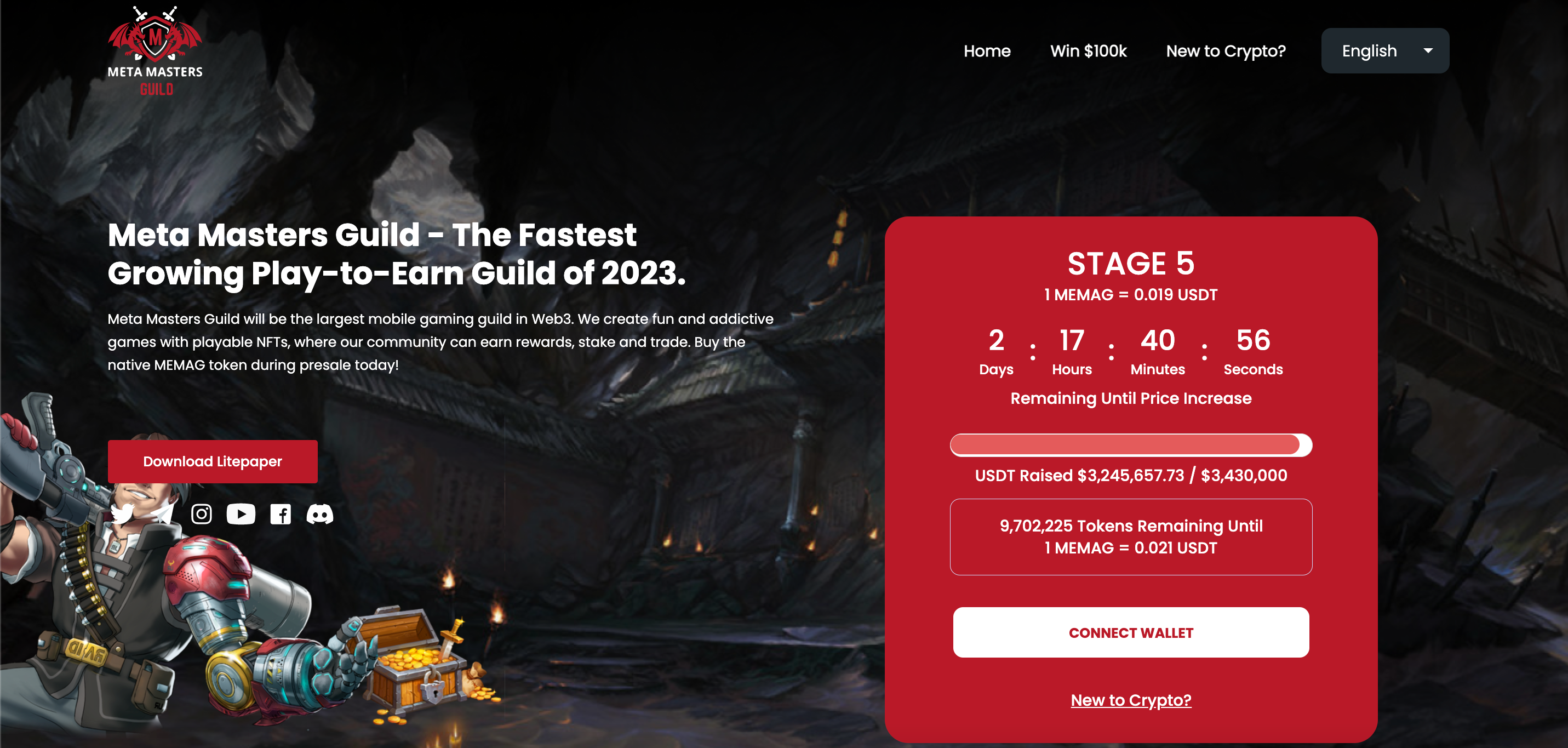 The project has been undergoing a presale that has turned out quite successful so far, raising over $3.1 million with only three days left for the completion of stage 5 of its presale. Currently, the MEMAG tokens are available to purchase for 0.019 USDT, however, the price will increase as the presales progress in the next round. The earlier you get in on the presale, the more profit you can make once the token debuts on exchanges.
4. Fight Out (FGHT)
Are you bored of following the same workout regime, or being uninformed about how you should work out? Or just lack the motivation to go to the gym since it's been a few days and you haven't seen any progress yet. Well, it's time to say goodbye to all these excuses. Fight Out is on its way to bringing about an innovative change in the fitness industry with its platform that'll feature a mobile app and incentive users to complete their fitness goals without slacking.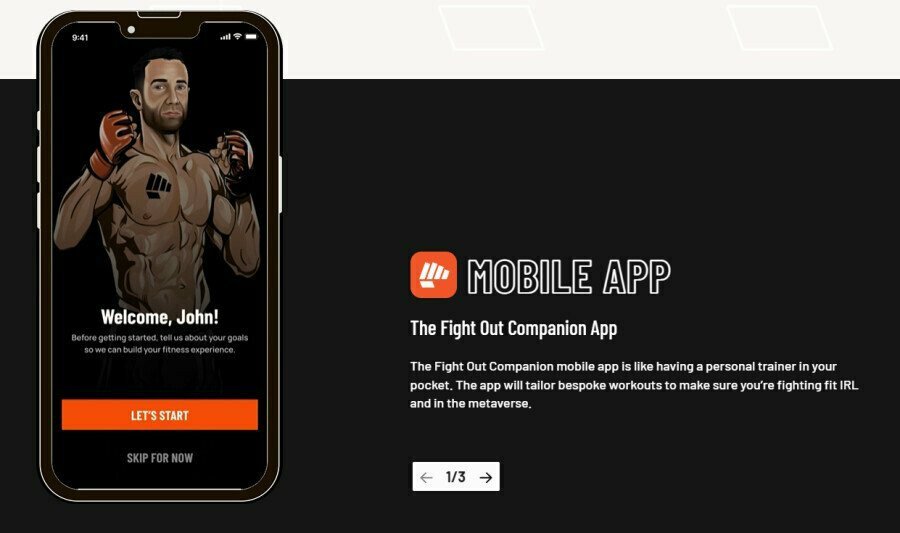 Firstly, the Fight Out application will provide users with all the information they need to take control over their fitness, including proper guidance and tutorials on how to do exercise as well as detailed and personalized workout programs, tailored to their specific needs. In addition, the platform will also help track your progress so you can be at peace with how far you've come, and of course, stay motivated.
When you complete your fitness targets, the platform will reward you with FGHT tokens. These tokens can be used to make purchases on the platform, as well as act as a way to incentivise users to stick to their workout regimes.
Each user will have an avatar, where any progress they've made in the real world will also be reflected on the avatar. The platform plans on opening physical gyms throughout the globe, starting with 20 gyms for now, which can be accessed with the mobile app. Players will also get to see their avatar on a digital screen, as they make progress in the gym.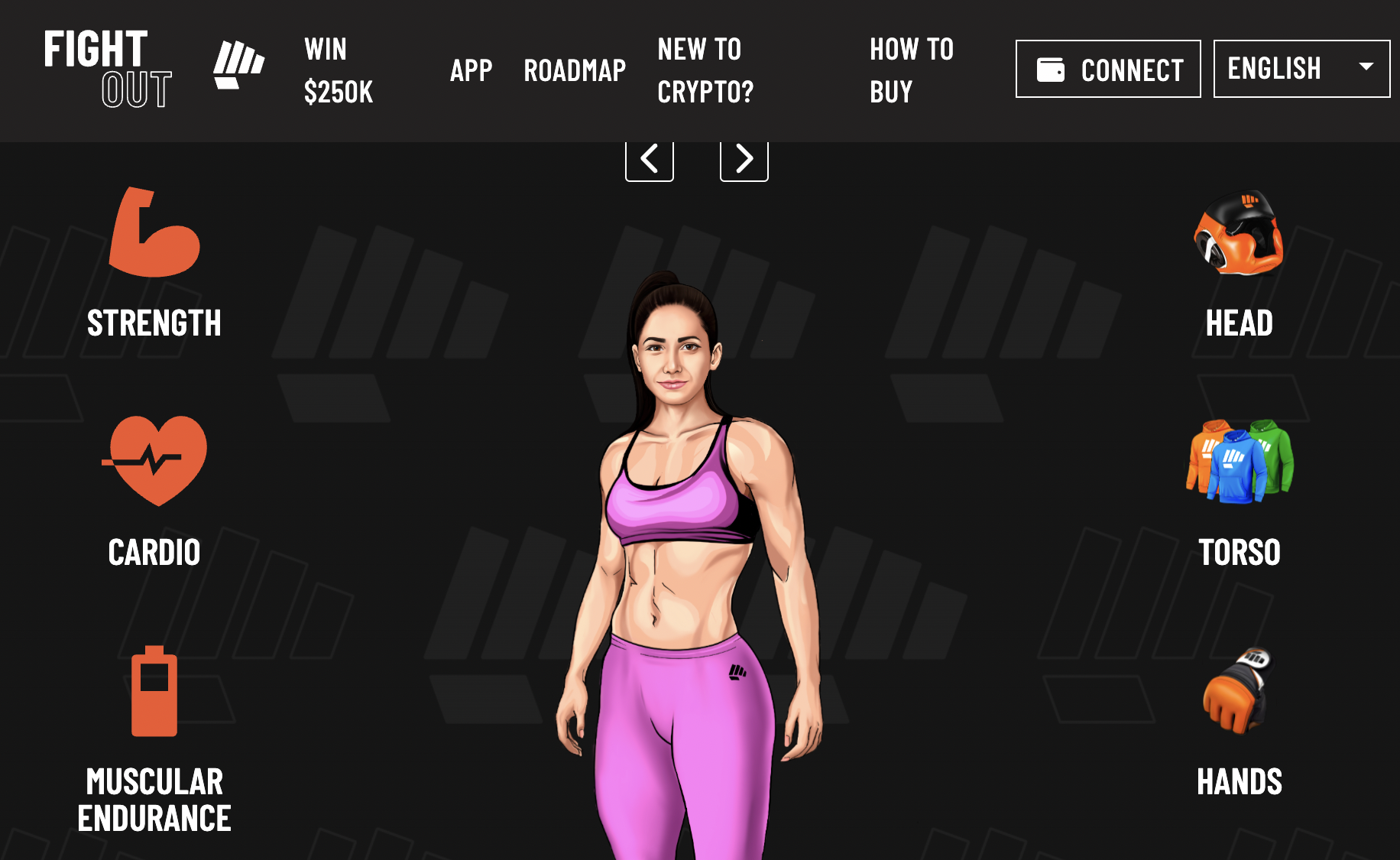 FGHT is the native token of the platform and is currently available to purchase through a presale on the official website. Investors can purchase these tokens for 0.01998 and this price will continue to increase progressively until the end of the presale. After completion, these tokens will list on centralized exchanges for 0.0333 USDT, on April 5th. The presale has raised close to $4 million so far and will end on March 31st.
5. C+Charge (CCHG)
While we rest just before the mass adoption of EV vehicles, C+Charge is here to make a name for itself by establishing much-needed uniformity in the sector. Since the EV industry is relatively new, it has a few problems.
Firstly, it's tough for car owners to find charging stations close to themself, especially over long distances. Secondly, there's no uniformity with payment methods when it comes to paying for charging your vehicles, which creates serious inconvenience for car owners who are used to regular travel. And finally, there's a lack of incentives, apart from government subsidies, in that industry that could help speed up the adoption of electric vehicles.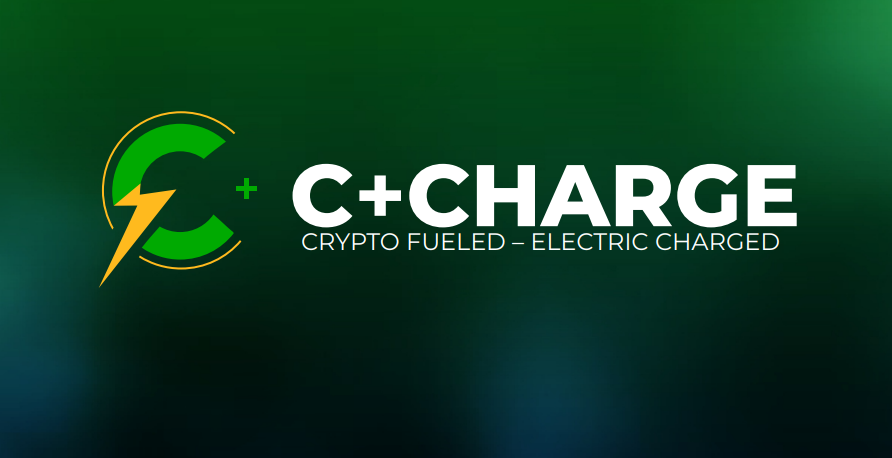 C+Charge is a blockchain project that is set to revolutionize the EV landscape by providing a uniform solution to pay for EV charging. The platform will also help users track the nearest charging stations, where users can pay for charging with CCHG, the native token of the platform.
The CCHG tokens are currently available to purchase in a presale on the official website of the platform. Users can purchase these tokens for 0.013 USDT in the current round of the presale, and the price is bound to increase to 0.0165 as the presale enters the next round. So far, the crypto's presale has raised over $700k and will continue to be live until 31st march 2023.
6. RobotEra (TARO)
Metaverse projects are in the spotlight more than ever, and making a name for itself in space is a crypto project by the name of RobotEra. Destroyed by an army of robots, the Taro planet has lost all its inhabitants and is left barren.
Robots, left on the planet, are now tasked to bring the planet back to life by building an infrastructure that could support a civilisation. Set in a metaverse, each player is a robot represented by an NFT that gives each player a distinct identity.
Players have the opportunity to make money in the game by completing tasks and earning rewards for completing a challenge. Apart from this, players can work out numerous other ways to make money in the metaverse such as charging other players for services inside the game.
Rewards will be paid in TARO tokens, the native token of the platform. These tokens can be used to make purchases inside the game as well as traded to make a profit. The presale for the TARO token is currently live where they can be purchased for 0.020 USDT, as long as the first round of the presale is live. Once the presale progresses to the next round, these tokens will increase in price by 25%, trading at 0.025 USDT. If you're thinking of investing in the project, there's no better time than now.
Conclusion
We hope this list of top gainers was helpful. If you're looking to make exponential gains in the market, you should consider investing in the crypto presales mentioned above. With that being said, it's important to do your own research before investing in any digital asset.
Read More:
Fight Out (FGHT) – Newest Move to Earn Project
CertiK audited & CoinSniper KYC Verified
Early Stage Presale Live Now
Earn Free Crypto & Meet Fitness Goals
LBank Labs Project
Partnered with Transak, Block Media
Staking Rewards & Bonuses
Join Our Telegram channel to stay up to date on breaking news coverage