Biggest Crypto Gainers Today February 22 – WEMIX, AGIX, FGHT, CCHG, TARO

Join Our Telegram channel to stay up to date on breaking news coverage
The popularity of cryptocurrency has grown many folds in the last decade. This is mainly because of cryptocurrency's huge earning potential across the globe. The year 2023 looks promising for the digital asset market, as the prices of the tokens have picked up since the end of 2022. Additionally, to keep up with the competition, there are a few new tokens that are set to launch this year.
To help investors make an ideal decision, we have a list of today's five top crypto gainers.
WEMIX
Wemix PTE. LTD (formerly known as WEMADE TREE) was founded in the year 2018. They aimed to combine the virtual gaming experience with the real-world economy. WEMIX revolutionized the gaming industry with the launch of its MIR4 title. After the MIR4's unprecedented success in a short time, WEMIX continued to break glass ceilings in the 'Play-to-Earn' space.
It is a gaming platform that operates on blockchain technology. According to its whitepaper, traditional games are disconnected from each other and expendable in nature. Once a game finishes, it doesn't guarantee that the platform will continue to retain its users. This is challenging for developers, too, as they need to invest time and effort that does not equate with the longevity of the game itself.
The blockchain games that are currently out there have high transaction fees with a very low count of transactions per second. Because of these issues, the current blockchain games have simple dynamics and cannot offer a quality experience to the players. This, in turn, compromises the profits of the gaming companies.
The Wemix platform aims to improve on these drawbacks. It projects itself as an ecosystem where games are not standalone but is connected. It wants to create a gaming landscape where games, gamers, users, and developers can come together and work harmoniously for their combined growth. Its whitepaper mentions that WEMIX aims to help maintain a thriving gaming community by providing both technical and operational support.
The network's primary utility token is WEMIX. These tokens can be used for any transactions within the ecosystem.
The price of one token of WEMIX is today at around $2.5. Its current market capitalization stands at around $599 million. Whereas its current circulating supply is around 245 million WEMIX.
SingularityNET (AGIX)
SingularityNET, or AGIX, was co-founded by Dr. Ben Goertzel, Dr. David Hanson, and Simone Giacomelli. It was developed by an esteemed team of engineers, AI scientists, and developers. The platform was first introduced to the public in 2017. The platform was set to succeed because, during its initial coin offering, it acquired over $35 million in funds.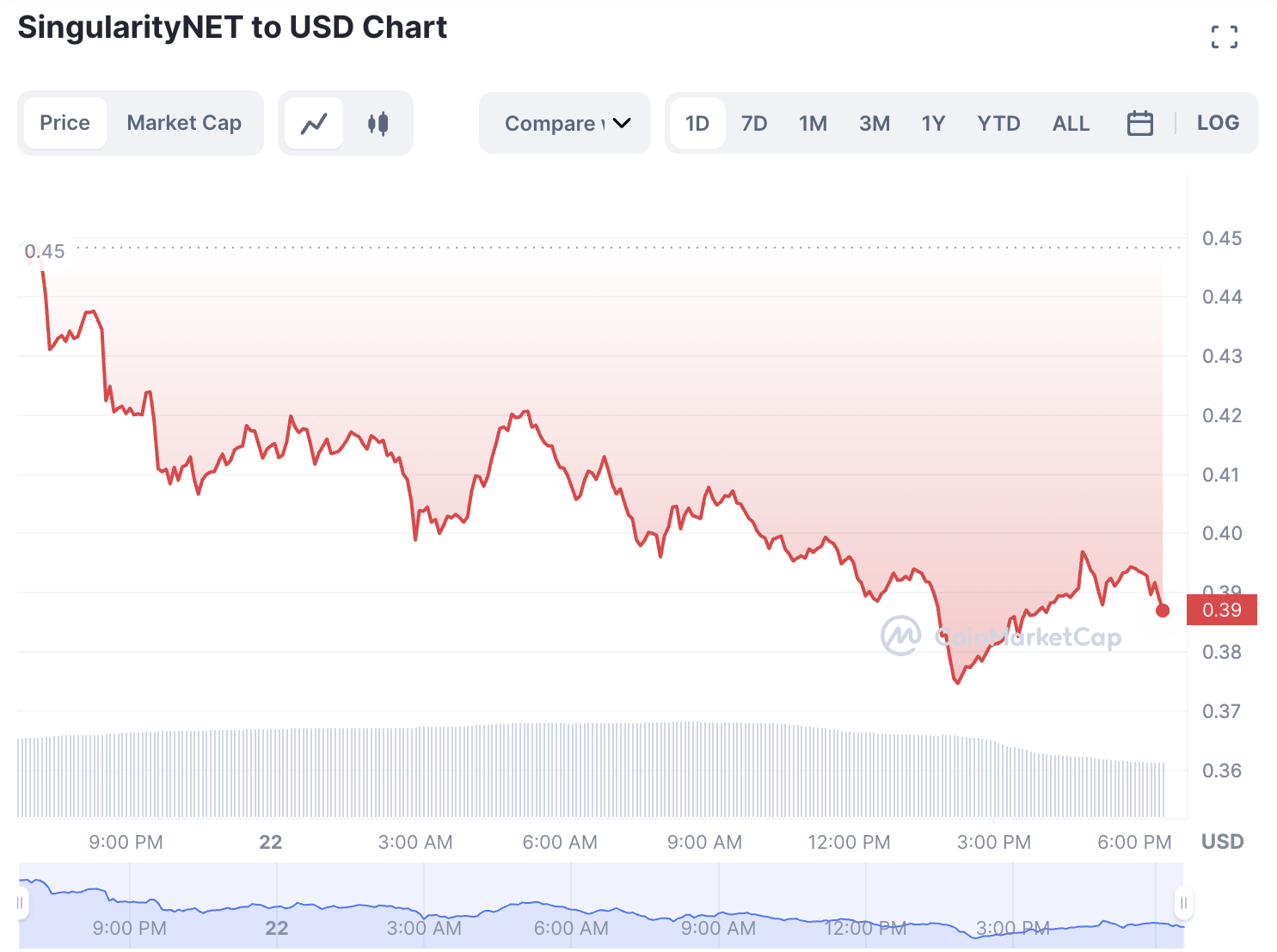 SingularityNET is an AI marketplace that is built on blockchain technology. On this platform, anyone can earn money by creating, selling, sharing, and testing AI services and tools. Through this global marketplace, anyone can look up AI tools and buy them for their use. Developers can treat SingularityNET as a creative platform to showcase and share their AI services and tools.
This decentralized platform for AI algorithms is backed by two prominent blockchains- Ethereum and Cardano. The platform aims to create an open-source general artificial intelligence in the future. The platform's native utility token is AGIX which is an ERC-20 token.
Today, the price of AGIX is around $0.0385. It has a market capitalization of around $472.88 million. Its circulating supply is currently around 1.2 billion AGIX.
Fight Out (FGHT)
Fight Out (formerly spelled as FightOut) is a platform based on the 'Move-to-Earn' model. It is built on the Ethereum chain. This platform uses a DeFi protocol and is available across web3. Fight Out is set for a phenomenal launch this year because of its growing fame.
The platform aims to revolutionize the fitness industry. Fight Out is developed to create a metaverse where both cryptocurrency and physical fitness can exist and grow simultaneously. A space where both worlds can benefit from each other.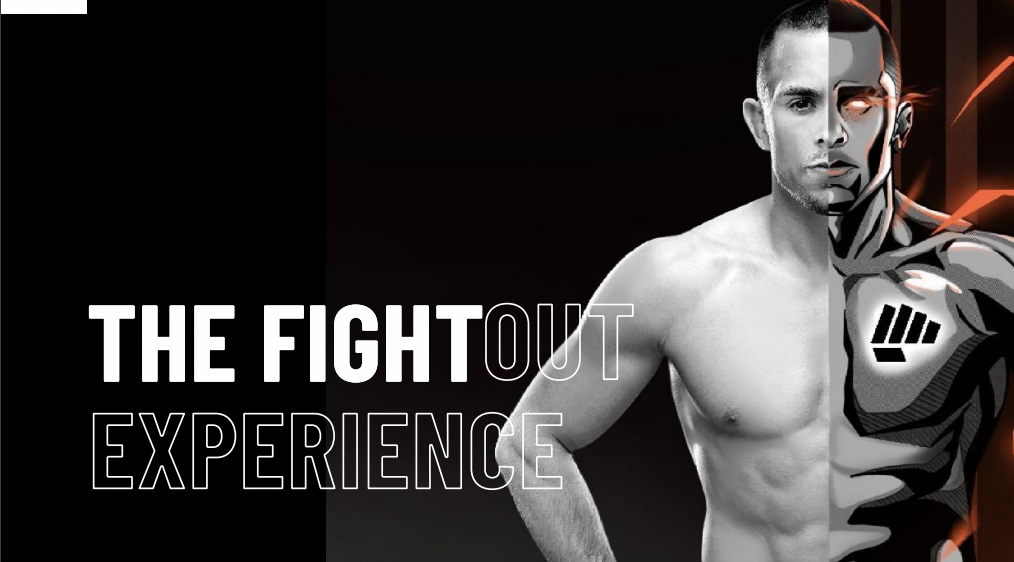 This 'Move-to-Earn' model will be based on cryptocurrency incentives to lead a better lifestyle. Thus, its users will have both physical and financial advantages from using this platform. Fight Out is set to change the way people generally feel about workouts by creating positive reinforcement around it.
Through this platform, users will have the opportunity to earn crypto tokens for doing daily workouts, or taking part in fitness challenges or tournaments. In the future, Fight Out is planning to create physical gyms across the globe where its members can go and participate in a training session or join a class if they want to.
FGHT is the network's native utility token and its type is ECR-20. To join in this fitness revolution, one can take advantage of its ongoing ICO. The price of one token was around $0.00167 during the initial stage of the presale. The token is set to increase to $0.334 after the end of the first stage presale.
C+Charge (CCHG)
Investors inclined towards sustainable and green cryptocurrency should consider C+Charge. In addition to being a powerful block-chained powered network, CCHG also aims to make a great environmental impact.
It is a platform based on blockchain technology. It offers a peer-to-peer payment system to pay for electronic vehicles' recharge. The major issue that plagues the EV industry at current times is the shortage of EV charging stations. CCHG has found a solution to solve just that and make things easier for EV users.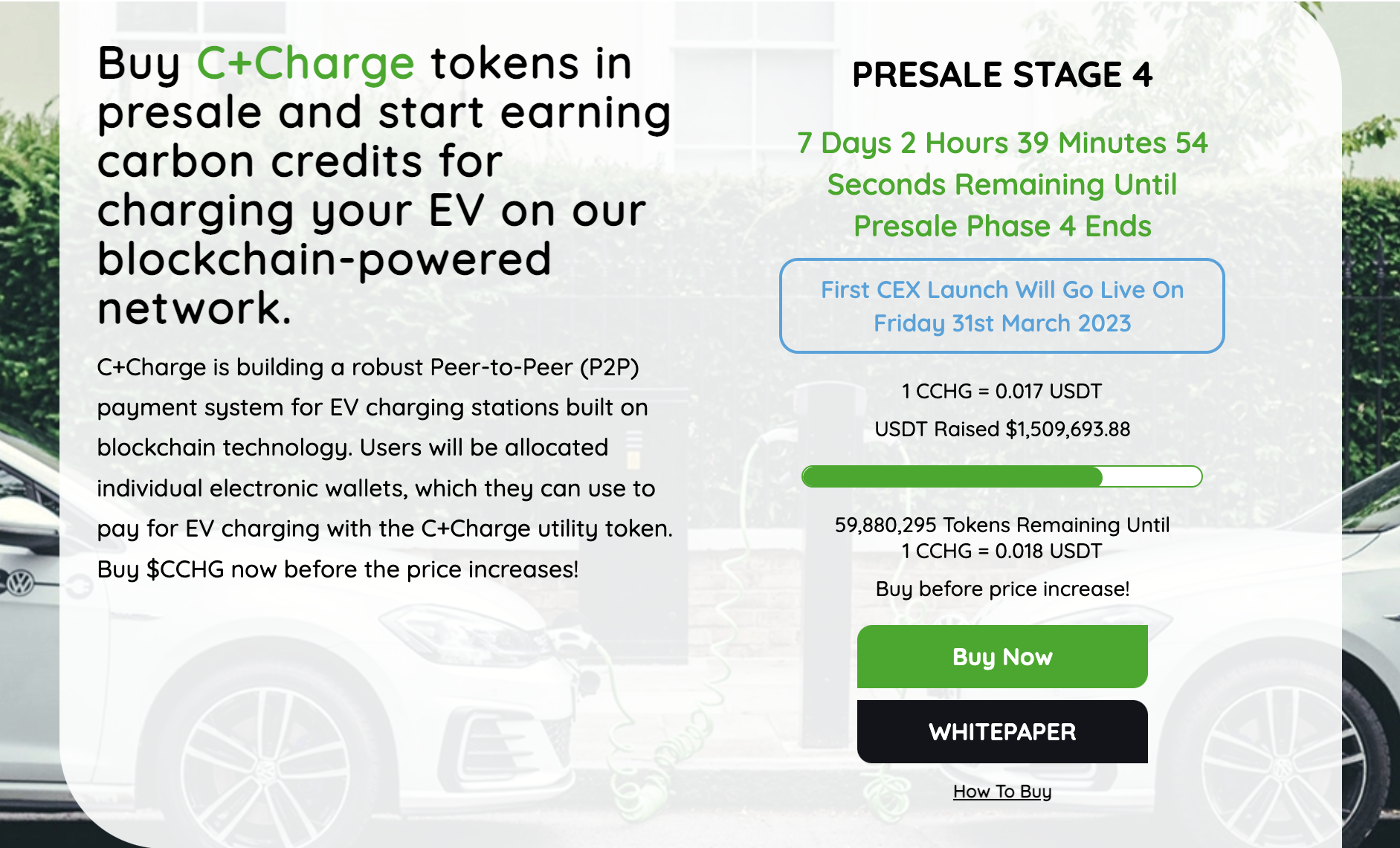 The platform will be available as a mobile app which the users can download and use. Users can use this platform to easily locate EV charging stations in the neighbourhood or a particular area without wasting any time. On this platform, each user will be allocated a digital wallet which can be used to pay for an EV recharge. In addition to that, the wallet will also give carbon credits for every recharge which can be utilised elsewhere.
The platform will even have the ability to perform a professional diagnosis of the vehicle. This could be beneficial for EV drivers to keep up to date with the vehicle's working conditions.
The initial coin offering for C+Charge is currently in process. There will be 8 stages to this ICO. The price of one token was $0.013 during the first stage of the presale. It is on its 3rd presale stage now, which will continue till the 1st of March 2023. The price of one token at the moment is $0.016. During the 4th, 5th, and 6th stages, its price is set to go $0.017, $0.018, and $0.019 respectively.
RobotEra (TARO)
The last crypto gainer for today is RobotEra. It is an exciting metaverse based on the 'Play-to-Earn' model. It is set to be the top-performing cryptocurrency this year.

RobotEra is based on a story in which an old flourishing society called TARO was destroyed because of a war between the villagers and a mechanical army. To save this society, a scientist experimented and as a result, created robots who can behave and feel like humans. Now the future of TARO is at the mercy of these robots. Thus, robots must rise to the occasion and help rebuild this imaginative world.
RobotEra or TARO is gaining popularity as an innovative gaming ecosystem. In this metaverse, users will be able to explore the world of real estate, cryptocurrency, and gaming all at once. Users will enact the role of robots, and take part in rebuilding the planet of TARO. Users will be rewarded with tokens when they explore, create, acquire assets, and build this virtual gaming world.
If you are interested in this metaverse token, then its presale is going on currently. This presale will consist of three phases. During the first phase, the price will be $0.020 per token. During the second phase, the price is set to be around $0.025 per token. And on the third phase, the price will be $0.032 per token.
Related Articles
How to Buy Bitcoin?
Energy Efficient Cryptos
Fight Out (FGHT) – Newest Move to Earn Project
CertiK audited & CoinSniper KYC Verified
Early Stage Presale Live Now
Earn Free Crypto & Meet Fitness Goals
LBank Labs Project
Partnered with Transak, Block Media
Staking Rewards & Bonuses
Join Our Telegram channel to stay up to date on breaking news coverage