ADA Price Prediction – Where will Cardano go in 2023?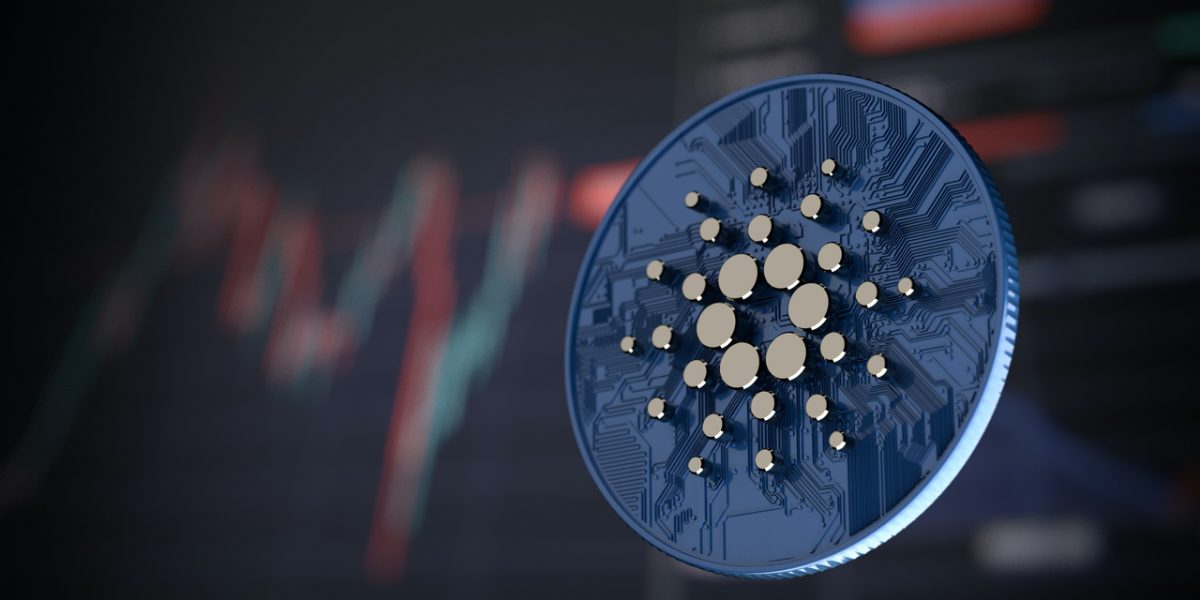 Join Our Telegram channel to stay up to date on breaking news coverage
A bearish trend has been observed across the crypto market in recent months, and while some prominent coins are hovering quite close to their all-time lows; Cardano(ADA) is expected to gain value in upcoming months. Investors are eying the token constantly and many wondering whether the $1 target for ADA will remain a dream. 
What Makes ADA Rank #9?
ADA is the native token of the Cardano blockchain and essentially a digital currency that can be used to store value and transact funds. The Cardano blockchain follows the Proof-of-Stake consensus mechanism and is primarily known for a rising ecosystem of decentralized applications (dApps) and managing smart contracts. Notably, it's one of the closest competitors to Ethereum. 
Unlike many other cryptocurrencies that don't align with guidelines from regulatory authorities, Cardano is focused on building blockchain technology that runs in compliance with the current regulatory requirements. This aspect of the company is quite important for token holders as the coin won't likely face many difficulties as it becomes mainstream in the future. 
The project uses a mathematically backed secure blockchain to mitigate the occurrence of attacks on the network, and primarily focuses on serving accounts while creating secure voting mechanisms for token holders. 
Apart from transferring funds, the ADA token can be traded by investors to earn a profit. In addition to this, token holders can also stake their dormant ADA tokens to earn an annual interest as a possible passive income. These tokens also provide token holders with governance rights to help decide the future direction of the project. 
Cardano was founded by Charles Hoskinson in partnership with Jeremy Wood- a co-worker at Ethereum, who together wanted to create a better blockchain platform that could solve the limitations of Ethereum. 
NFT Volume Fuel Support for ADA
For over a year now, the ADA token has been following a downtrend with occasional spikes in between. The token price is down more than 91% concerning ADA's all-time high. In a shorter time frame, the ADA price took a massive plunge dropping from $0.313 in mid-December to $0.260 in a matter of days. 
ADA price movement was in control of the broader market sentiment on Sunday, as there wasn't much information to work with for investors. In addition to the surge of trading volume due to new years eve, ADA found support at the start of this year from Cardano-NFT trading as the volume closed at a December high of 1.76 million ADA. 
Although this influx of volume lent temporary support for the token, it'll take a lot more for the project -such as the integration of new projects onto the Cardano network- to make it past the $0.32 mark. 
One news that could highlight market sentiment for ADA is the launch of two new stablecoins on the Cardano network. These launches will play a fair hand in dictating the price of the token in the near future. For now, the token price will primarily be influenced by the overall market sentiment as the project itself doesn't have many updates for display. 
Technical Stance – Cardano (ADA)
ADA, on Monday, managed to break through the First Major Resistance Level set at $0.252 and the token displayed a bullish trend for the day; which was expected once it broke through the R1 resistance level. 
The next resistance the token must pass through is at $0.255, which was touched upon on Monday although the token is currently trading for $0.253. Considering the token maintains a similar trajectory as it did on Monday, it's likely to pass the R2 resistance and heads towards the Third Major Resistance Level at $0.262. 
However, if the token decides to fall from its current price, it will find its first support at $0.245 and a subsequent sell-off could send the coin to $0.240. If it does, the token price would've surpassed the second support level at $0.241, likely to find support above the third support level which sits at $0.234. 
The bullish trend observed on Monday set the token price above its 5-day moving average, while it's still considerably far from its 50-day moving average which sits at $0.3232. 
ADA is currently trading for $0.253 with a 24-hour trading volume that stands at $153 million. The token currently has a market cap of $8.73 billion and a circulating supply of 35.3 billion. 
Cardano (ADA) Price Prediction
Cardano Price Predictions 2023
Cardano is expected to increase its transaction speed with the new upgrade called Hydra, which will help minimize transaction costs. This upgrade is also said to improve network security and make it more cost-effective. The token price of the token will witness a boost and therefore could reach a high of $0.71 by 2023. Alternatively, it could land a bottom at $0.47. 
Cardano Price Predictions 2025
2025 could be the year for Cardano to reach the much anticipated $1 price target, and it could reach an average of $1.06. On a higher end, the token price could reach $1.26 and could plunge down to $0.92. The higher price target could be achievable if Cardano successfully integrates all of its planned updates. 
Cardano Price Predictions 2030
Cardano enthusiasts want the token to reach $10 and have been wanting this since the last bull run, however, it's quite next to impossible to happen in the next couple of years. Cardano's predictions place the coin to reach an average price of $3.52 and a highest of $4.10 by 2030. 
Alternative Tokens To Cardano (ADA)
Calvaria
Calvaria is a game in which players compete against each other using cards that represent different characters with unique traits. Players can choose to play against other players or participate in single-player campaigns, and can also participate in tournaments to earn assets and upgrades for their cards. 
The game rewards players with RIA tokens, which are native to the game and can be earned in various ways. The entire game ecosystem is based on and powered by the RIA token, making it a good investment opportunity. 
Calvaria has had successful presales, raising about $2.6 million so far and is currently in the fifth stage of the presale, which is complete at 85% progress. One USDT can be exchanged for 30.77 RIA tokens. Of the total supply, 15% is allocated to the presale, 25% goes to the staking pool, 20% goes to the prize pool, 15% is reserved, and the rest is designated for the team, liquidity, and advisors.
RobotEra
RobotEra is a play-to-earn cryptocurrency game in which players can buy a plot of land in the metaverse and earn rewards for farming or developing the property. These rewards are paid in TARO tokens, which can be staked or used to make in-game purchases. The TARO token is currently in phase one of its presale and can be bought for $0.020. After this phase ends, the token price will increase to $0.025. Investors looking for a good coin to invest in may want to consider adding TARO to their portfolio. 
Dash 2 Trade
Dash 2 Trade is a platform that offers a variety of trading tools to help investors make profits in the volatile cryptocurrency market. It provides investors with information about the market and crypto tokens, including on-chain analysis, market sentiment indicators, and auto-tracking APIs. The platform also helps investors identify good cryptocurrency investment opportunities. The platform's official token, D2T, is almost finished and ends in less than 4 days. Users can purchase the token for 0.0513 USDT.
Related Articles
Best Altcoins to Buy
Best Crypto to Buy Now
FightOut (FGHT) – Newest Move to Earn Project
CertiK audited & CoinSniper KYC Verified
Early Stage Presale Live Now
Earn Free Crypto & Meet Fitness Goals
LBank Labs Project
Partnered with Transak, Block Media
Staking Rewards & Bonuses
Join Our Telegram channel to stay up to date on breaking news coverage