5 Trending Cryptos to Watch Closely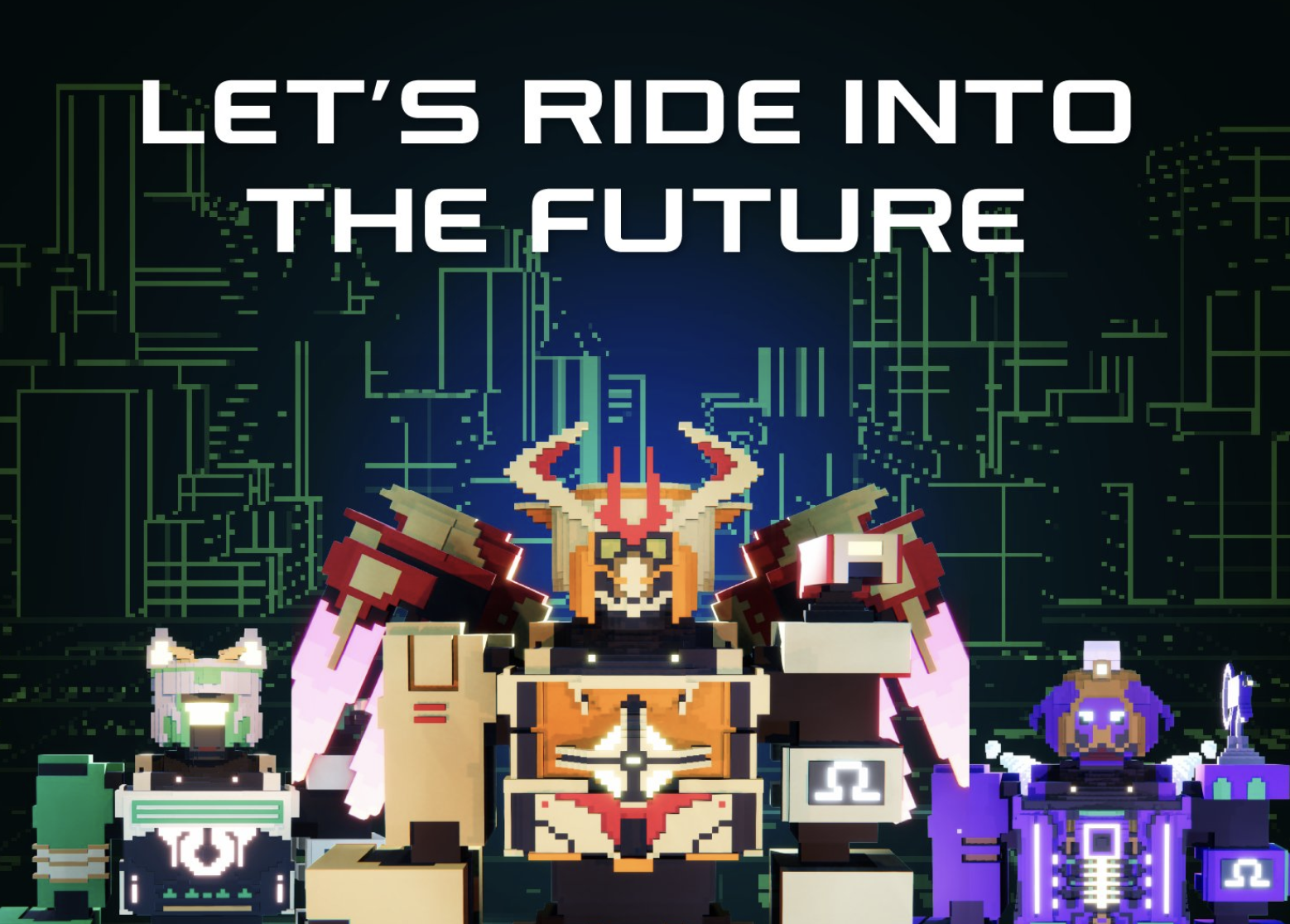 Join Our Telegram channel to stay up to date on breaking news coverage
There are many trending cryptos in the market, but only a few are on there for the right reasons. This article will highlight the 5 trending cryptos that you must watch closely to make gains in 2023.
Trending Cryptos to Watch Closely
We have gone beyond the norms of CoinMarketCap to create this list. This list consists of cryptocurrencies that are either undergoing presale or have been trending due to the niche they represent. These assets come with various upsides for all investors. Watch not just the price chart movements of these assets but also the fundamentals they represent.
Fight Out
The first one on our list of trending cryptos right now is Fight Out. This asset represents the evolution of the fitness industry inside the Web 3 space. Through its app, Fight Out doesn't only track steps but follow complete workouts in a bid to not only help users earn money but also make them "fighting fit"
Fitness apps aren't novel concepts within the blockchain space, but Fight Out is the first crypto to use blockchain technology in style. It redefines fitness by merging Move-to-Earn with the metaverse by providing free NFTs – Soulbound Avatars – to all who create an account for the first time.
The app features fitness challenges that players must overcome in order to earn REPS. And as they level up their fitness in real-life through REPS, their avatar levels up in the metaverse.
Fight out is an all-encompassing fitness project that is going beyond the norms of virtual space. It is truly providing utility to cryptos by setting up a real-life fitness center – the Fight Out gym. The Fight Out gym will feature high-end training equipment and trackers that fitness enthusiasts can use to correctly measure their progress to earn fair rewards.
The gym also features health bars, co-working spaces, and more.
And getting into the Fight Out gym is a unique process. Fight Out has implemented a unique "stake-for membership reward" approach through which users can stage a certain amount of Fight Out tokens in order to gain gym memberships, 1-on-1 training, and a bunch of other perks that you can read about in the project's official whitepaper.
The reason Fight Out is trending in the crypto space is due to fitness. People are looking at it as more than just another tradable asset – an aspect that gives it a long-term upside. The FTX crash has people looking for cryptocurrency projects that have more utilities in the real world – and Fight Out meets that criterion with flying colors.
What's more is that in order to give the best fitness programs to people, Fight Out has partnered with some of the best fitness athletes in the space. These members will inspire everyone to stay "fighting fit" by sharing their own workouts.
Fight Out is currently going through its presale stage, and it has already raised upwards of $4.6 million. The current stage of the Fight Out presale will be over in a few hours. So, those who are yet to invest better go to fightout.com to invest in this project today before it's too late.
RobotEra
What do you want from your metaverse projects? A place to explore, a place to create, and a place to socialize. All these aspects have already been answered by the Sandbox. But the crypto investor of today needs a space that has a low entry- barrier. RobotEra is a metaverse project that has taken the matter of inclusivity extremely seriously.
At the heart of this project exists the planet TARO. It is a planet devastated by war. Nothing organic is alive on the planet anymore, and the current inhabitants are robots. But the last days of war consisted of scientists finding a way to transfer their human consciousness into robotic bodies. And they were able to do so using blockchain technology.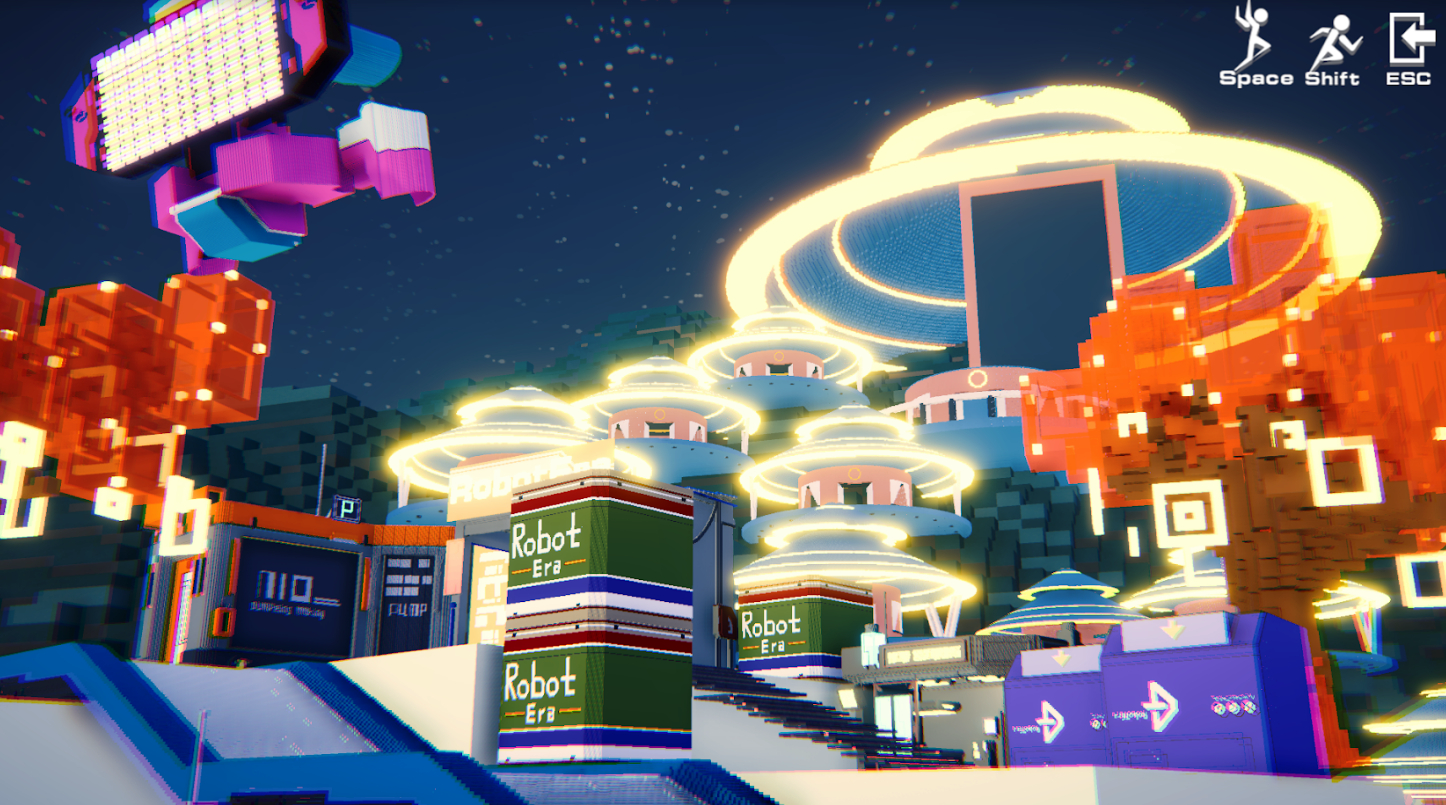 This unique setting presents RobotEra as a truly unique metaverse. You interact with this metaverse as a Robot, an NFT that you can then use to explore the planet. Another important component of this space is Land. Land is more than just a resource. Your parcel of land in different terrains of RobotEra is your haven that you can alter per your heart's desire.
Another important component of this metaverse is the Robot Companion. These are special NFTs that you can design to explore the land to mine resources and more.
The entire ecosystem is powered by TARO – ERC-20 token that is currently available on a presale.
So far, the project has raised upwards of $900k in its presale, and the project is closing fast to the second stage of the presale. Visit robotera.io to become part of this project.
Metropoly
The real estate niche has always tried to break into the NFT space by creating NFTs that represent ownership of properties. But not many have been able to do at the scale Metropoly has been able to accomplish.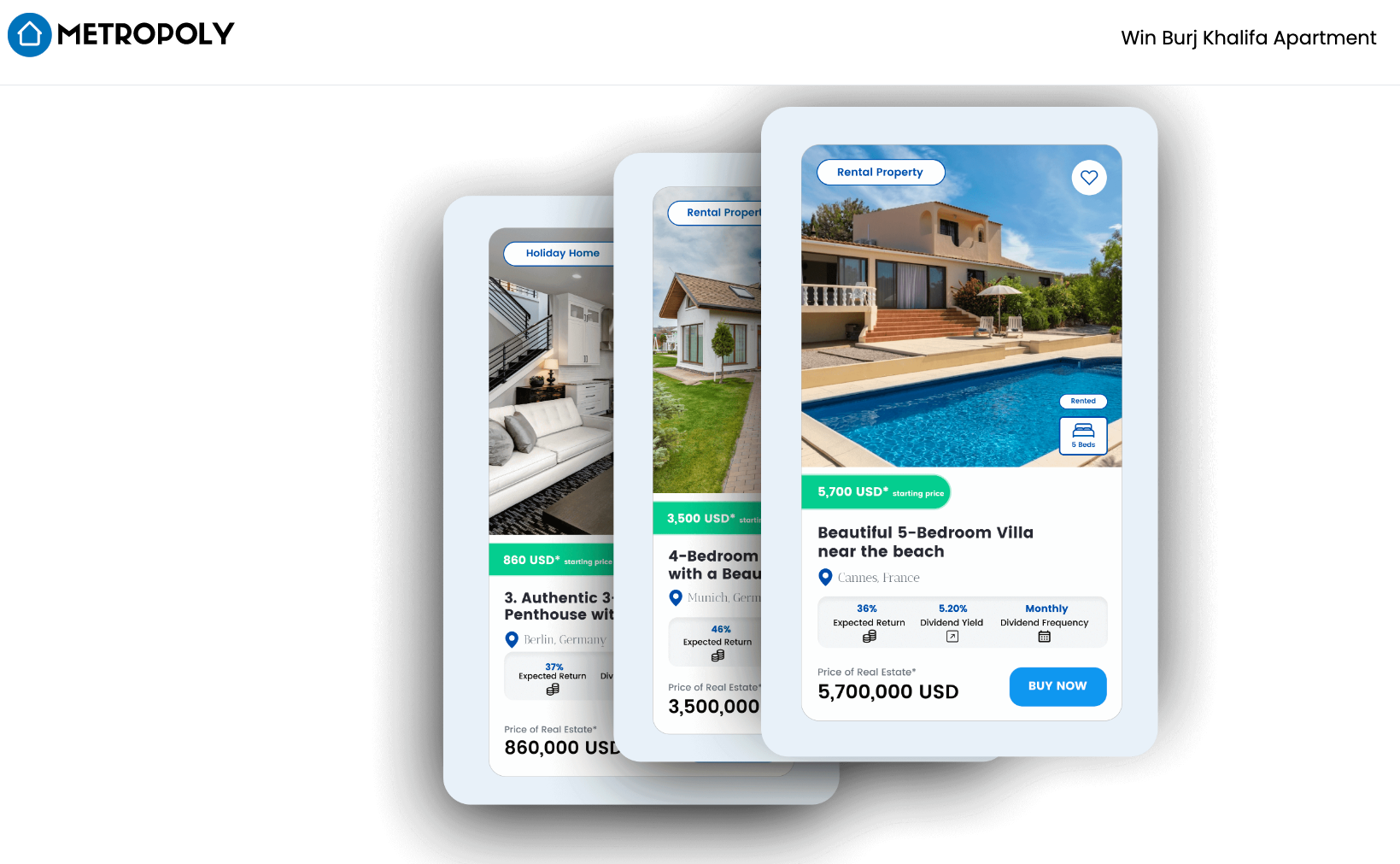 Metropoly is a decentralized NFT marketplace featuring NFTs that are backed by real estate properties. Each NFT is a document that represents the ownership of the property is associated with. But its goal is not to provide a simple way to own a property but to provide an accessible way for people to join the thriving real estate economy.
Metropoly fractionalizes these NFTs and makes each fraction ownable. Investors can put forth as little as $100 dollar to own a fraction of the property they buy. By doing so, they gain access to part of the profits generated through the property's price appreciation or through rents.
This unique project has been in the works for quite some time, and the presale has just recently started. The project is currently in the ninth stage of the presale and has raised $543 million already.
Investing in it now won't only give you an early mover advantage but will also provide you with a chance to win an apartment complex in Burj Khalifa. Visit metropoly.io to learn more about how to take part in this unique giveaway.
C+Charge
Green cryptocurrencies will rule 2023, which will make the crypto space more appealing to the environmentally conscious. That would have a snowball effect on the market, and it might explode this year. C+Charge is one such cryptocurrency project.

Its green origins come from two facts. First, it is built on Binance Smart Chain, one of the greenest blockchains in the market. Secondly, it is a project that aims to increase the EV adoption rate by recognizing and fixing the current issues in the EV space.
The current EV space is not transparent, non-uniform, and not rewarding. C+Charge aims to fix these issues by creating a P2P Payment App that keeps users informed, makes payment systems uniform, and makes owning an EV more rewarding.
The project has already raised upwards of $1.5 million through the presale, and the current stage will be over in less than five days. The listing data has already been decided as well. Visit c-charge.io and buy this trending crypto to add a green asset to your portfolio.
Hello
Hello is a unique cryptocurrency project created by Paul Casiin. It is setting the groundwork to merge crypto with entertainment and produce and distribute TV shows, NFTs, and games.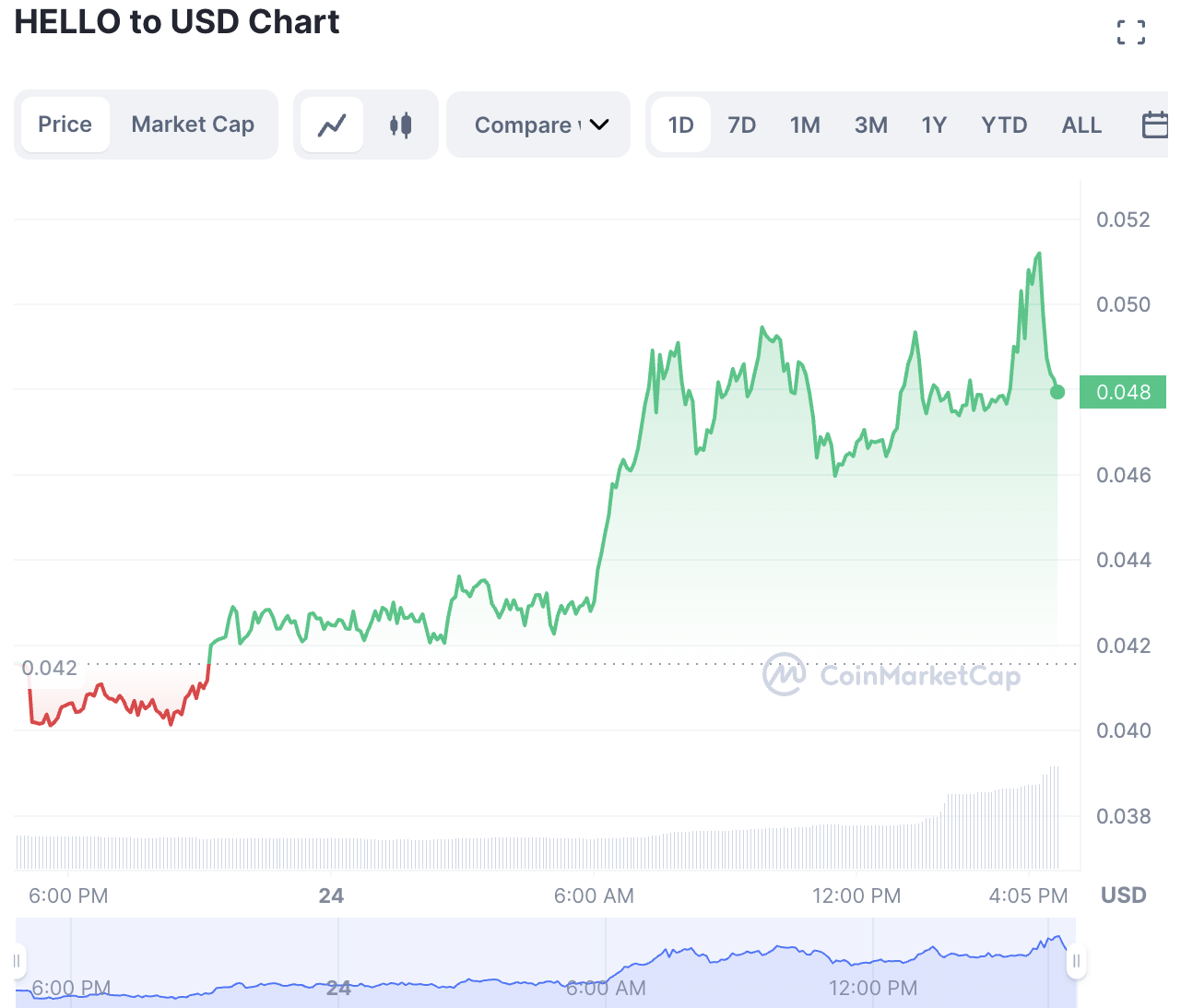 The project's first show is already in the works. That show is based on Shark Tank and will provide a platform for better cryptocurrency projects to emerge.
Related Articles
Greenest Cryptocurrency
Crypto ICOs Guide
Fight Out (FGHT) – Newest Move to Earn Project
CertiK audited & CoinSniper KYC Verified
Early Stage Presale Live Now
Earn Free Crypto & Meet Fitness Goals
LBank Labs Project
Partnered with Transak, Block Media
Staking Rewards & Bonuses
Join Our Telegram channel to stay up to date on breaking news coverage