10 Most Undervalued Cryptocurrency Projects to Invest In 2022


With so many cryptocurrencies in the market, it's tough to scavenge for credible projects that show huge potential. While mainstream cryptocurrencies make for safe investments, they don't offer exponential returns. Low market cap projects, on the other hand, aren't all as trustworthy. Many are nothing but scams. Investors looking for promising projects that could potentially deliver higher returns can consider the crypto projects we've mentioned below; avoiding the trouble of researching for hours trying to find the next big cryptocurrencies. We've covered the top 10 cryptocurrencies we think are highly undervalued.
Top 10 Most Undervalued Cryptocurrency Tokens to Buy 2022
Dash 2 Trade – New Crypto Platform Attempting To Revolutionize Trading
RobotEra – Overall Most Undervalued Crypto Project on Presale Now
IMPT – Environmentally Conscious Crypto Project Helping Reduce Carbon Footprint
Tamadoge – Undervalued Crypto Project With Successful Presale Completed
XRP – Best Popular Undervalued Cryptocurrency Available on Exchanges
Cardano – Peer-Reviewed Decentralized Blockchain Better Than Ethereum
Decentraland – Best Undervalued Metaverse Platform
Polygon – Undervalued Crypto Project With High Potential And Strong Credibility
PancakeSwap – Decentralised Exchange Enabling Permissionless Trading
Algorand – Most Effective Blockchain Network
Reviewing the Most Undervalued Crypto Projects
Here's a full rundown on all the undervalued crypto tokens mentioned above:
1. Dash2Trade – Crypto Platform Attempting To Revolutionize Trading
With new projects saturating the crypto market every day, it can be tough to spot undervalued cryptocurrencies before they become mainstream or attract a lot of attention. To solve this problem, Dash2Trade has come up with a solution that helps investors find out about cryptocurrencies that could potentially deliver good returns.
The Dash2Trade platform will have several technical indicators that'll help investors make sense of cryptocurrencies that might go up, as well as be indicated when a token is trending on social media platforms. Along with this, the platform will have a dashboard that will keep a track of upcoming presales. Essentially, providing investors with all the necessary information to make informed decisions.
Like every other crypto project, Dash2Trade will have a native token D2T that will enable users to access the platform and make use of its features such as social trading and on-chain technical analysis. The presale for the token is currently live and once the presale is completed, the Dash2Trade platform will be launched in the beta stage, ideally in early 2023.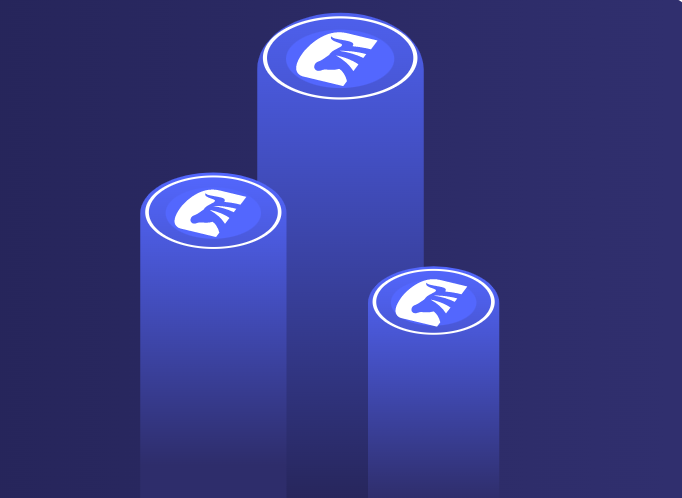 In stage 3 of the presale, the platform has raised over $6.3 million, and it hasn't even been a month since the presale was launched on Oct 27. The token price has since increased and is currently available for $0.0513. This too, is expected to go further up, thanks to the surging demand.
The token is among the few that serve as a trading platform, although currently non-existent, and could be a good choice of undervalued crypto to add to your portfolio. This is assuming you've done your research before you invest.
Buy Dash 2 Trade
2. RobotEra – Most Undervalued Crypto Project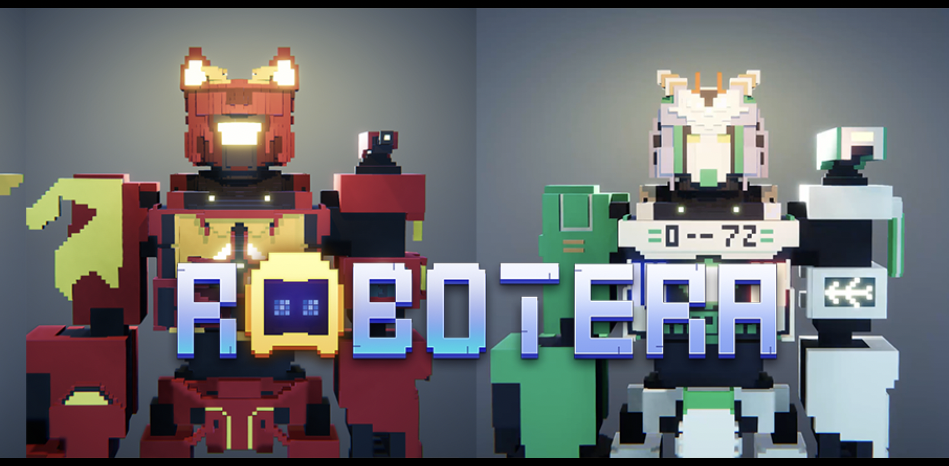 RobotEra, with its new play-to-earn crypto game, introduces an all-new metaverse experience like the Sandbox metaverse, but better. Players get to be friends with others in the game, complete tasks such as farming and get rewarded for the same with TARO tokens.
In the game, players are identified as Robots, represented by a unique NFT and get to purchase a portion of the land inside the metaverse, where they can improve the infrastructure of the property by making use of the numerous tools provided in the game. Without requiring any knowledge of coding. By creating these in-game assets, players earn rewards in the form of TARO tokens- the native currency of the ecosystem.
TARO is an ERC20 token primarily used to make purchases inside the game, however, it also provides token holders with governance rights that help decide the future development of the project. Along with that, investors can also earn a passive income by choosing to stake their TARO tokens for a specific period.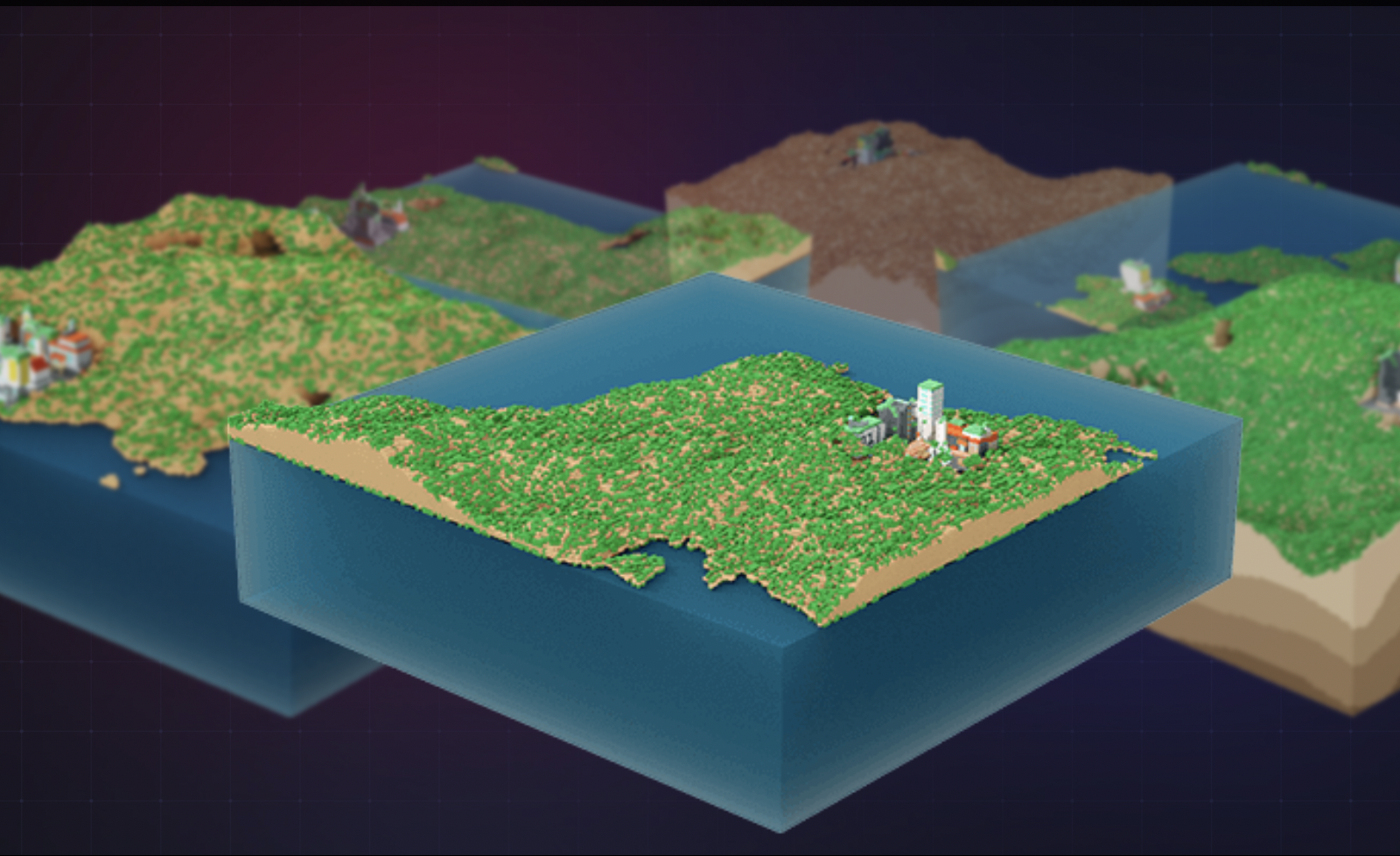 Investors can choose to become a part of the project by participating in the presale of the TARO token that is currently live. The token can be purchased with either USDT or ETH. Where the token is available to purchase for $0.020 and can be purchased with USDT and ETH. This price is limited to phase one of the presales and is bound to increase once the sale reaches phase two, where the price will increase to $0.025. At the speed in which investors have been stacking up TARO, it is likely that the presale itself may end before the scheduled presale end date.
Buy RobotEra
3. IMPT – Environmentally Conscious Crypto Project Helping Reduce Carbon Footprint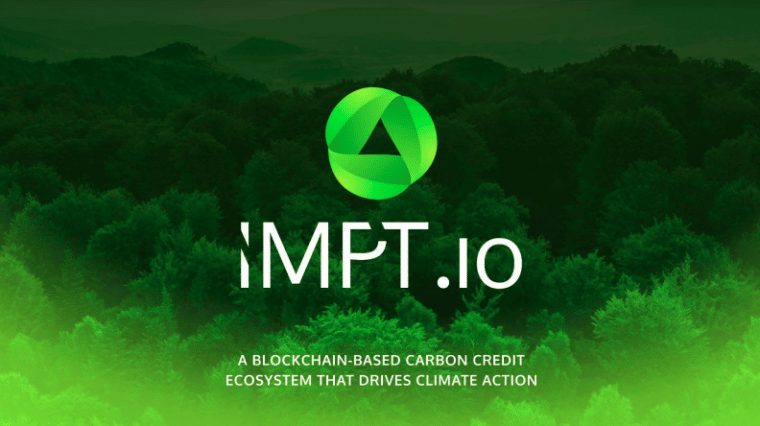 Counteracting the popular environmental concerns that surface in the crypto market, IMPT introduces a way for businesses and customers to make environmentally conscious decisions when dealing in the crypto space. By partnering with businesses, the company offers blockchain-based solutions to institutions to manage their carbon credits.
So far, IMPT has partnered with over 10,000 businesses, including the likes of Amazon and Microsoft. And any time a customer purchases with any of these businesses, they earn rewards in the form of IMPT tokens. While businesses pay a certain portion of their earnings to the company.
Users can choose to convert their tokens to carbon credits and dedicate these to the numerous environmentally conscious projects on the platform. Or retire these credits and receive NFTs from popular artists in exchange for their contribution.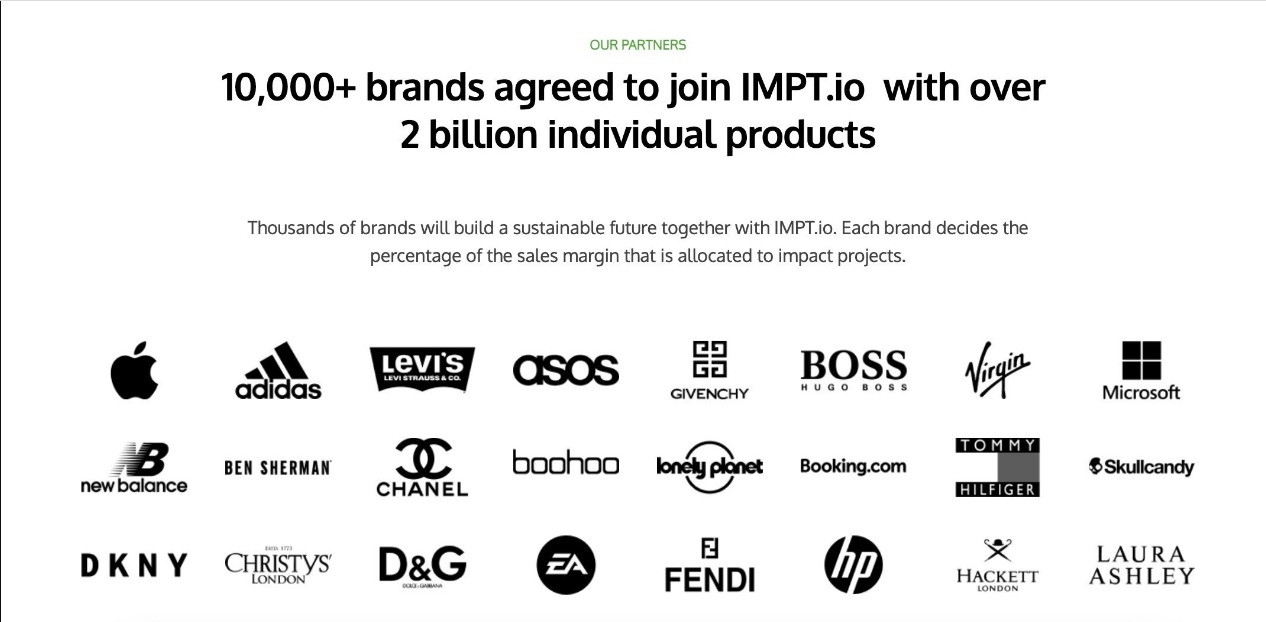 The project is currently undergoing phase 2 of its presale, where the tokens are available to purchase at $0.023. The current price is more than a 25% increase from the token price in the previous phase.
Given the fact that the token has raised close to $13 million, it comes out to be one of the most attractive investments to make in 2022. Not only do investors possibly earn a decent return on their investment, but they also get to contribute to making the space environmentally responsible.
Buy IMPT
4. Tamadoge – Undervalued Crypto Project With Successful Presale

Tamadoge is among the very few crypto projects that wrapped a massive presale, raising $19 million in its first offering. The project was able to attract such huge investment because it intends to change the underlying problem of lack of utility with most meme coins, by providing a high utility token called TAMA.
Tamadoge is a play-to-earn game that comes along with its own metaverse and features TamaDoge Pets, which are NFTs with randomly generated traits. In the game, players have to look after their TamaDoge Pets, care for them, help them breed and most importantly, participate in battles with these pets, where the winners on the top of the leaderboard will be rewarded with Dogepoints which can be used to make purchases on the TamaDoge store.
The project recently went live with their NFTs, which constitutes a collection of 21100 NFTs divided into three groups, Ultra Rare, Rare and Common. The collection is currently available on Opensea where the highest NFT has been sold for 11 ETH.

Following its presale, the official token of Tamadoge TAMA was available to trade on the OKX exchange and is currently available to purchase on multiple exchanges. The token is currently trading in the $0.002 level and is one of the best memecoins to purchase out there. Users can follow the project on Twitter to stay updated with developments the project may introduce, including the Tamaverse.
Buy Tamadoge
5. XRP – Best Popular Undervalued Cryptocurrency Available on Exchanges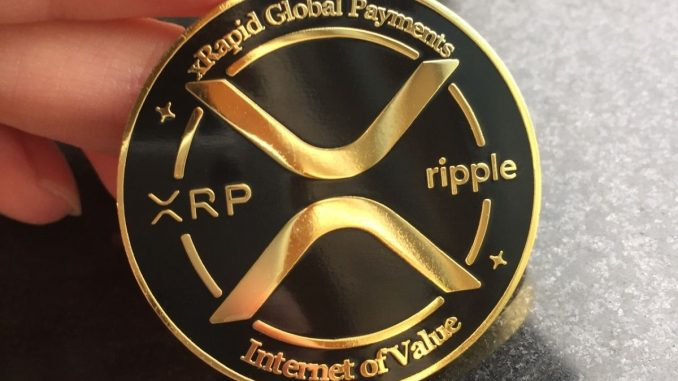 XRP is the native token of Ripple, the company that defines itself as "open-source, permissionless and decentralized blockchain technology that can settle transactions in three to five seconds." Ripple is a digital payment network that primarily functions as an exchange for payment settlement.
The XRP token acts as a temporary settlement layer denomination while serving as a mechanism of exchange between two currencies, both fiat and crypto. Ripple has several institutions and banks as their customers, helping them make convenient transactions between different currencies.
Investors who are looking for tokens to invest in that are available to trade on exchanges and don't want to participate in pre-sales can totally consider XRP to be the optimal investment.
Buy XRP
6. Cardano – Peer Reviewed Decentralized Blockchain Better Than Ethereum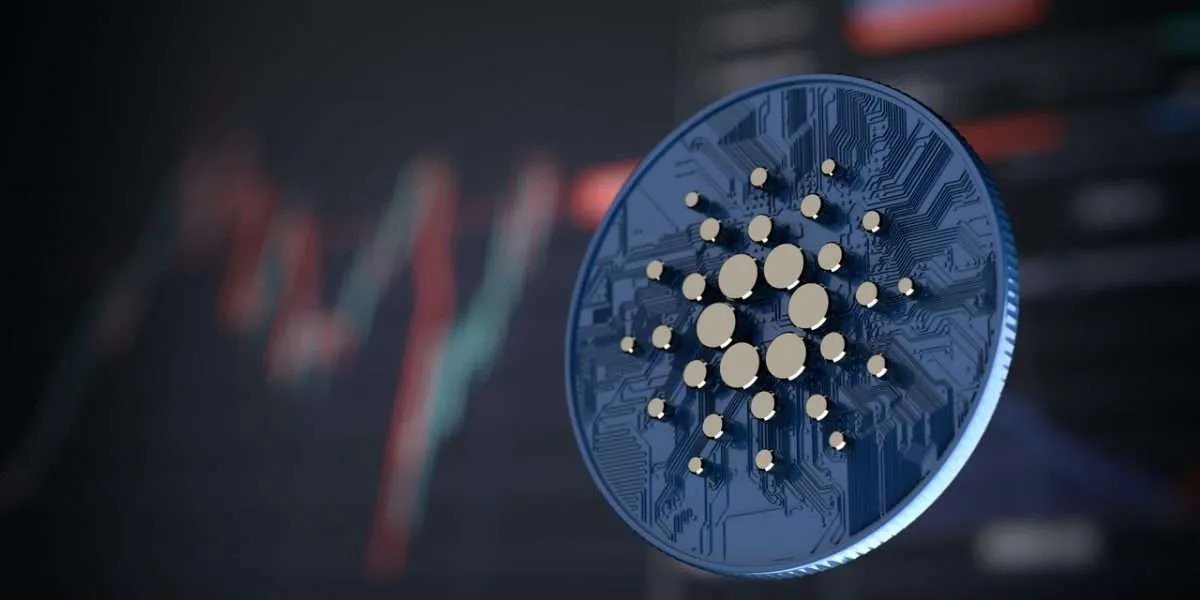 Cardano is a proof-of-stake blockchain network considered a better alternative to Proof of Stake cryptocurrencies such as Bitcoin. It is a peer-reviewed decentralized blockchain protocol that supports transactions at a lower cost, making use of distributed ledger technology & has commendable smart contract infrastructure.
The platform has a range of featureswhich include creation of dApps and protocols, sending funds at an affordable rate, as well as serving as a tool to build smart contracts. The ADA token is used to complete these transactions, and can also be staked to keep the network functional and secure. Investors who've staked their tokens earn rewards in the form of ADA for their contribution.
Cardano is also used by agricultural companies to track fresh produce as well as used to store educational credentials on the network.
Owing to all these reasons, Cardano is considered one of the best cryptocurrencies to invest in, often suggested to be a better alternative to Ethereum.
The ADA token is among the top 10 cryptocurrencies according to market cap and is available to trade at $0.34. The token has a market cap of over $11 billion and continues to be one of the most undervalued cryptocurrencies for years.
Buy ADA
7. Decentraland – Best Undervalued Metaverse Platform
Decentraland is a 3D virtual reality platform that enables users to produce and monetize content, as well as applications on the platform, and is owned by its members, unlike most other mainstream metaverses managed by centralized organizations.
Users can use the platform for leisure as well as business, and the platform enables users to buy a piece of land in Decentraland that can be explored with their digital friends. In addition to that, users can also own NFTs and trade virtual assets inside the metaverse.
Unlike metaverses that are owned and operated under the authority of an organization, where creators and developers have to pay a percentage of their earnings to the organization. Decentraland provides a decentralized metaverse, where users can build and share content while keeping their earnings to themselves.
Although MANA, the official currency of Decentraland is among the most valued cryptocurrencies – making it in the top 40 by market cap- it is still quite undervalued when you consider the potential of the project and the scale it could reach.
The token has performed quite well historically and has attracted big institutional investors such as Greyscale.
Given the current market sentiment, most cryptos have fallen in price and this is a great time to invest in your favorite cryptocurrency at a discount. The token is currently worth around $800 million in terms of marketcap and is expected to increase over the upcoming months.
8. Polygon – Undervalued Crypto Project With High Potential And Strong Credibility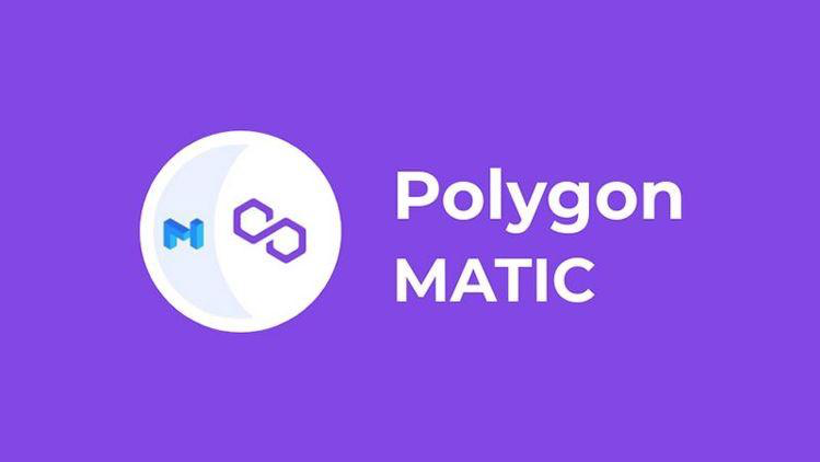 Not all undervalued cryptocurrencies are unpopular, and Polygon's MATIC is one such example. Although the token ranks 10 in the list of most valued cryptocurrencies, it's still quite unvalued given the fundamentals and the potential of the project it supports.
Polygon is a Layer 2 scaling solution for the Ethereum blockchain that helps solve a bunch of problems presented due to high traffic on the Ethereum network, such as high transaction fees and slower transaction speed.
The polygon network operates parallel to the Ethereum blockchain and is connected with a lot of Ethereum-based projects. The project helps improve scalability & sovereignty issues associated with Ethereum while offering the same security as the parent blockchain.
MATIC is the native currency of Polygon, primarily used to pay transaction fees on the network and provide users with governance rights- where users can vote in deciding the direction of the project. The token can also be staked, and users can earn up to 13.9% APY on their investment when they stake on Binance. WIth such strong fundamentals, it is one of the best cryptocurrencies to invest in even if the coin was undervalued as it currently is.
9. PancakeSwap – Decentralised Exchange Enabling Permissionless Trading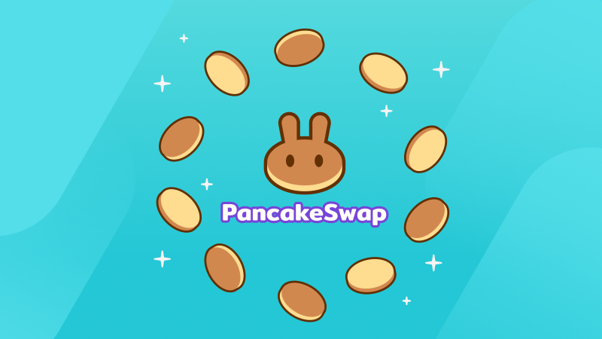 PancakeSwap is a decentralized exchange that runs on the BNB chain and unlike most other centralized exchanges, it doesn't rely on a traditional market model where a seller is required to carry a buy order. Instead, the platform makes use of an automated market maker model where assets are traded permissionless using liquidity pools.
Users can make their assets available for lending by depositing their funds in these liquidity pools and receiving a liquidity provider token in return. Users receive a fee for offering their assets, while users who want to access the Defi platform have to pay a fee from their end.
Decentralized exchanges are becoming increasingly popular with every passing day and PancakeSwap is among the preferred choice of investors. If you believe that decentralized exchanges could be the future of cryptocurrency trading, you should definitely consider investing in the official token of the platform, CAKE.
10. Algorand – Most Effective Blockchain Network
Blockchains often suffer from a common problem referred to as the Blockchain Trilema- where they struggle to optimize speed, security and decentralization but fail in one regard. For example, blockchains that optimize for speed and decentralization won't be the most secure, while those that are secure and fast may not be very decentralized. And this limits blockchains from reaching their potential.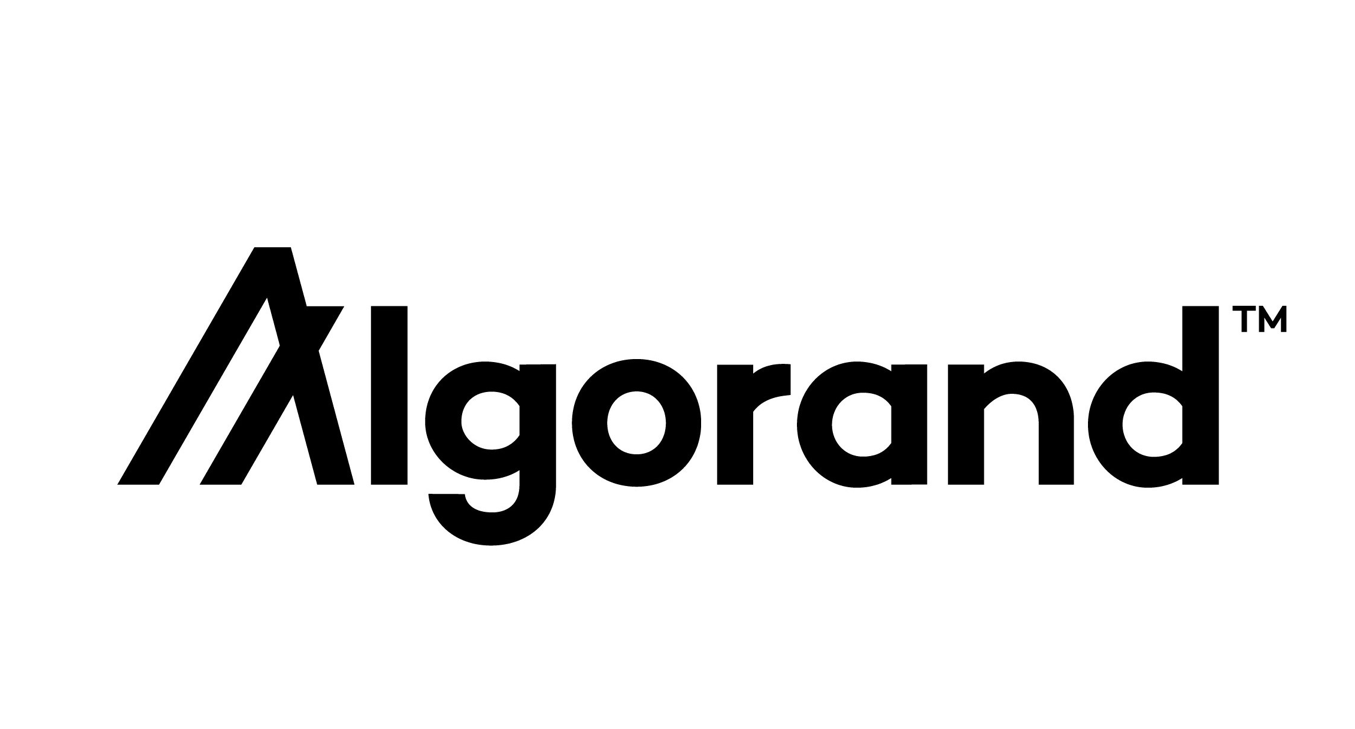 Algorand is a solution to this problem that is designed to perform best in all these attributes, and what's even more intriguing is that the blockchain is completely open-source and anyone can build upon it.
The blockchain relies on a Proof of Stake mechanism where rewards are distributed among validators in the form of ALGO tokens, the native cryptocurrency of the network. This community incentivization ensures that the blockchain stays operational and serves efficiently for a variety of use cases.
The platform allows users to host decentralized applications, create new tokens or transfer existing tokens to the Algorand ecosystem. Tokens that don't have high transaction speeds on their respective blockchains can function much better on the Algorand blockchain.
Considering Algorand is among the few blockchains that can tackle all the issues that limit their functionality, the token is ahead of its competitors and therefore a sound investment without a high entry barrier. The market cap of the token is less than $2 billion, and investors could expect decent returns once the token begins an upward rally.
Conclusion
We took a look at some of the most promising, undervalued cryptocurrencies to invest in this year. Among these, a bunch show great potential, while many are already fulfilling the excitement investors had before the tokens were listed.
Investing in undervalued cryptocurrencies can deliver exponential returns, but investors should do their due diligence before investing their money in any undervalued cryptocurrency coin as all investment carries risk.
Dash 2 Trade – High Potential Presale
Active Presale Live Now – dash2trade.com
Native Token of Crypto Signals Ecosystem
KYC Verified & Audited
Frequently Asked Questions
How to identify an undervalued cryptocurrency?
Keeping an eye on new crypto project launches is the first step towards discovering an undervalued cryptocurrency. Once you've found one, you can compare it against similar projects and assess whether the project is better than the other in terms of the value offered. Along with that, the project must have high utility & high potential to eventually deliver exponential returns.
What are the best-undervalued cryptocurrencies in 2022?
While a lot of cryptocurrencies come out to be great investments, RobotEra, Tamadoge and Dash2Trade are among the ones that are considered the best, given their future potential. Cryptocurrencies that are undergoing presales in particular could deliver exponential returns once they get listed on exchanges.
Should I invest in undervalued cryptocurrencies?
Yes, undervalued cryptocurrencies that show a lot of promise and offer legitimate utility can be extremely lucrative and help you make exponential gains, unlike mainstream cryptocurrencies. Since the barrier to entry is low, not only can everyone own the token but also own a significant quantity of it which is not possible with other cryptocurrencies that have a higher price like BTC or ETH.