Will The Metaverse Premium and Scheduled Launch Of Shibarium Cause Shiba Inu Price To Rally?
Join Our Telegram channel to stay up to date on breaking news coverage
Shiba Inu is one of the most popular meme coins in the cryptocurrency industry. Despite the market's frequent fluctuations, the token has been successful in maintaining its spot and is now preparing for the premiere of its metaverse and the beta launch of Shibarium.
Significant Upgrades In The Shiba Inu Ecosystem
Shiba Inu or SHIB was launched in August 2020. It was created by an unidentified individual or group of creators called 'Ryoshi' and this anonymity is maintained to date. SHIB was initially created as an imitation of Dogecoin but gained massive popularity within a very short span. The theme behind Shiba Inu is the famous Japanese hunting dog called 'Shiba Inu'.
The Shiba Inu network scaled fast in the cryptocurrency market in such a short period. Its popularity and appeal at times have surpassed even Dogecoin and thus came it came to be known as the 'Doge killer' among the ShibArmy.
Shiba Inu or SHIB is a top altcoin based on Ethereum blockchain technology. In just a year after its launch, it acquired a whopping market capitalization of more than $40 billion. This progress was short-lived as its market cap came down to $7.5 billion in the year 2022. This has not affected the ShibArmy's enthusiasm for the coin. Shiba Inu has maintained its spot in the top 10 meme coin list.
The project was ideally created as a joke, much like its predecessor Dogecoin. Over the years, however, the coin has shown tremendous scalable potential and currently claims to be a serious blockchain project. The technical team working on developing the Shiba Inu ecosystem have expressed their ambitions for expansion.
SHIB and The Metaverse
The extension plan includes a significant upgrade to Shiba Inu's ecosystem. Its SHIB The Metaverse preview is scheduled over the weekend on 11-12th March.
It is set to be premiered at the well-known conference South by Southwest (better known as SXSW) 2023's Virtual Reality/Artificial Reality exhibition. The entire ShibArmy is in anticipation regarding what the metaverse will offer and how it will pave way for the entire Shiba Inu ecosystem. There are speculations regarding Shiba Inu's performance before and after this launch.
The metaverse has arrived at @sxsw with the premier of "Shib the Metaverse" and we are hosting a celebration!

Shiba Inu and Departure Lounge invite you to join us for #HappyHour to wrap up press day and to kick off the SXSW Interactive track!

Wen?: https://t.co/FJ5iTbF4us pic.twitter.com/IzhbYyWGak

— Shib (@Shibtoken) March 3, 2023
According to the official schedule, at the exhibition on the 12th of March, its metaverse team of developers and other members will help users to experience SHIB the metaverse's virtual realms. The metaverse's theme is called the WAGMI Temple, and it will offer zen-like virtual realms called the Temple HUBs.
Users will get to explore the metaverse and these WAGMI Temple HUBs. During the tour, SHIB's team will also enlighten the users about the history of Shiba Inu and its growth since then. They will also demonstrate to the users how to connect the digital wallet and perform metaverse transactions like purchasing land.
Launch Of Shibarium
Another major milestone for the Shiba Inu project is the public beta launch of Shibarium. There are many speculations about this launch since the beginning of 2023.
The Shiba Inu team has announced on Twitter that the beta version of the Shibarium protocol will be out this week to the public. Although no fixed date was mentioned, the entire ShibArmy is keeping its eyes peeled to try out and test this new feature.
Shibarium is Shiba Inu's two-layer scaling solution. This new protocol is set to offer faster and cost-efficient transactions, advanced security, and increased scalability. It will also release a new ecosystem of tokens which can be exchanged and traded via Bone ShibaSwap to pay for daily utilities like gas. Thus, it will provide various advantages over Shiba Inu's ecosystem.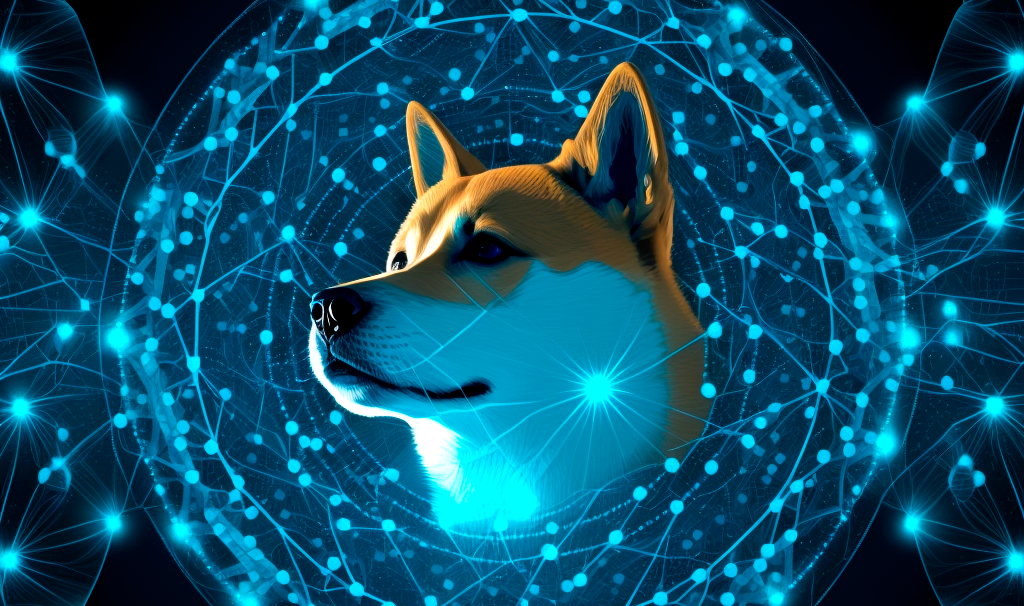 Shibarium's official documents will also be released in due time for public perusal. These documents will have all the important information regarding these new features.
The public beta version launch will allow the users to test the new features of this layer-2 solution. Users will be urged to report any bug or technical issues they come across during the trial, to the team. Like any other beta launch, this launch to is aimed only at testing, trial, and development purposes. It will not allow any commercial transactions.
Shiba Inu's team released an official blog post where they listed Shibarium's intake form. Its co-founder announced via his Twitter handle that many projects have shown interest in Shibarium and submitted requests to build on the layer-2 blockchain solution. With the launch news now, hopefully, these projects will be converted to fruition shortly.
Shiba Inu
'

s Current Market Status

Shiba Inu's current market capitalization stands at around $6.1 billion, while its circulating capital is around 549 trillion SHIB. According to technical data it has around 0.50% of cryptocurrency market dominance. Today one SHIB is trading at around $0.00001118. Over the last 24 hours, the price of SHIB has increased by approximately 1.7%.

Its price has spiked sharply in such a short hour after the launch of its public beta version was announced. Shiba Inu's 24-high was achieved around the $0.00001121 mark, while the 24-hour low was achieved around the $0.0001065 mark. The coin's 24-hour trading volume has increased by more than 100% and now is at around $280.4 million.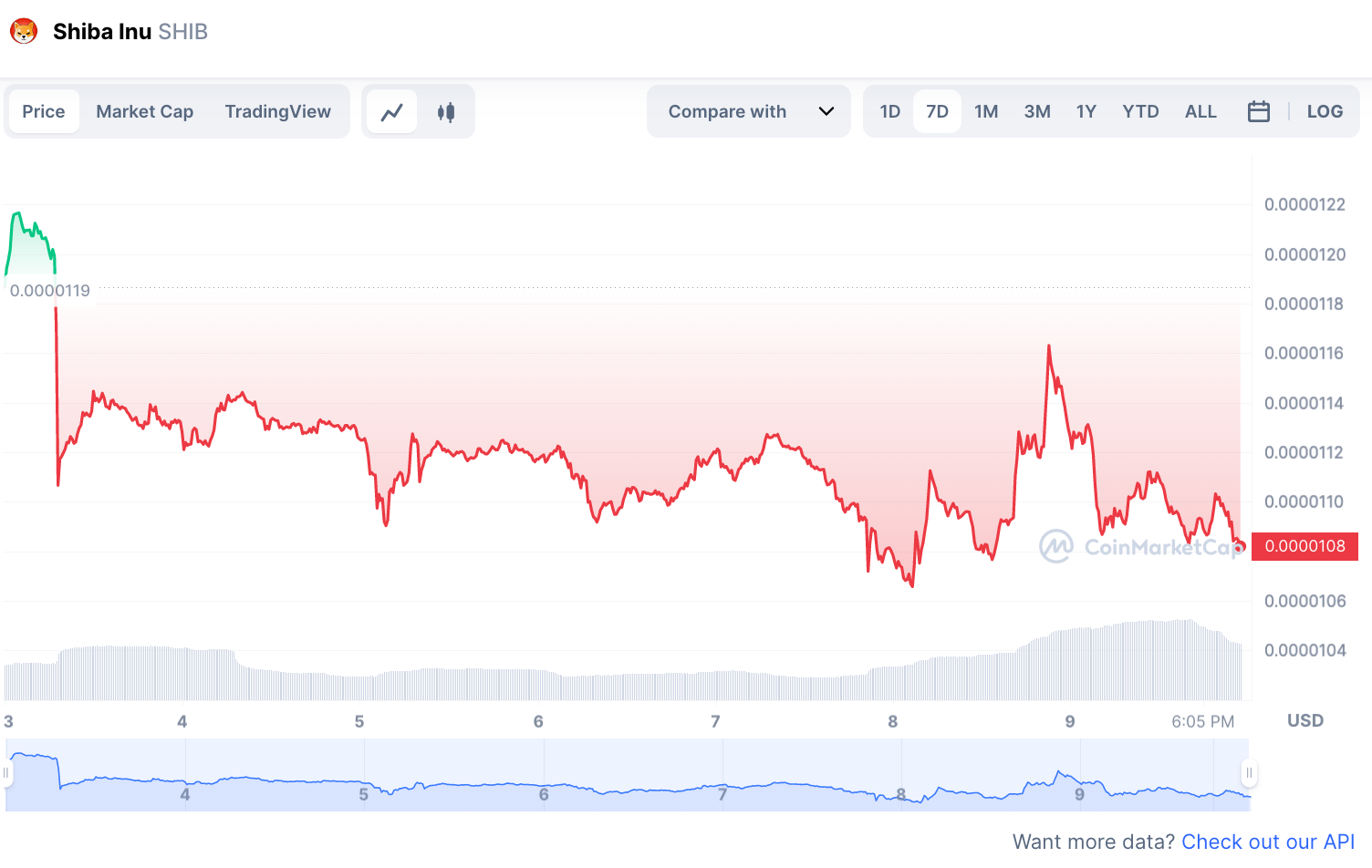 In light of the recent news of development in this ecosystem, Shiba Inu is predicted to surge in March. However, its short-term and long-term moving averages depict a bearish trend, as it is trading below the 200-day SMA.
Although there has been some increase in the price of Shiba Inu, it is not as notable as in the case of BONE ShibaSwap. BONE is the governance and gas token for the ShibaSwap ecosystem. Since the news of the beta launch of Shibarium, BONE's price has skyrocketed.
BONE is currently trading at around $1.85, which is around a 23% hike in its price over the last 24 hours. Its market capitalization is over $424 million. Whereas its circulating supply is close to 230 million BONE.
The premier of the SHIB metaverse and the launch of the beta phase of Shibarium are both marked as important milestones for the Shibarium project. There are speculations that these two events, if successful, will scale the entire Shiba Inu ecosystem to new heights.
Read More:
Fight Out (FGHT) – Newest Move to Earn Project
CertiK audited & CoinSniper KYC Verified
Early Stage Presale Live Now
Earn Free Crypto & Meet Fitness Goals
LBank Labs Project
Partnered with Transak, Block Media
Staking Rewards & Bonuses
Join Our Telegram channel to stay up to date on breaking news coverage