Pi Coin Price Prediction 2023

Pi Coin is unique among digital currency options. There is a lot of interest in the coin worldwide, even though it isn't listed on any cryptocurrency or non-crypto exchanges. There is currently no market value for the Pi coin. Despite this, the Pi network's rock-solid technological base has already drawn quite a few die-hard fans and crypto enthusiasts curious about Pi price forecasts. Let's explore how high the coin may go by looking at Pi coin price predictions for 2023-2030 from the industry's leading specialists in cryptocurrencies.
What is Pi Network?
Although Pi Coin yet to be traded on any exchanges, but the Pi network itself is novel. One reason is that Pi Coins is simple to mine, and the programmers have assumed that Bitcoin can be mined using a mobile device. To join the Pi network, you must acquire an invite from a member you trust and install the software.
The Pi app does not consume excessive battery life or harm the environment like other mining apps. When people strive to keep their ledger safe, it helps if they can vouch for each other.
You must launch the app and hit the lightning button once every 24 hours to begin mining the Pi Coin. Several techniques exist to expedite the mining process, and Payouts are better for early adopters. The more reliable friends you get to download the Pi app, the more money you'll make. After three days of Pi Coin mining, you may invite others into your trusted circle to increase your profits and strengthen the Pi network.
Pi is a decentralized cryptocurrency network. The primary objective is to lower the barrier to entry for Bitcoin mining. The Pi network makes it possible to mine coins with a mobile phone app, making cryptocurrency mining accessible to the general public in a way that Bitcoin mining has not. To authenticate transactions on a distributed ledger and agree on the order in which new transactions are recorded, Pi nodes utilize an algorithm based on the Stellar Consensus Protocol (SCP), in contrast to Bitcoin's usage of the proof-of-work (PoW) protocols.
Three to five members of the Pi node network create security groups. By forming trusting communities worldwide, security circles can curb financial crimes. All trusted Pi nodes must agree on a transaction before it can be recorded on the distributed ledger.
The Pi network goes well beyond its Bitcoin mining software roots. It's a group of complementary services that enables you to make payments in as little as 8 seconds with a beta version of the Pi wallet. Developers may also use the Pi browser software to try and release decentralized third-party Pi apps.
Users can also participate in the Pi network by joining as nodes. But, it is now useless to you and offers no advantages. Pi nodes verify financial dealings. Only when the open mainnet becomes life and the Pi Coin is listed on cryptocurrency exchanges will the owners of Pi nodes be able to earn a reward from transaction fees.
One Pi account is limited per individual, and 25% of all Pi coins go to the Pi core team. The team recently released a closed main net, which limits Pi's use to those already part of the Pi ecosystem. One must pass a Know Your Customer (KYC) checks to begin trading.
If you believe in the project's long-term viability and the Pi Network's predicted value, you may purchase a Pi node now. There are already more than 12,000 nodes in the Pi network.
Does Pi Coin Have Any Value?
How much is one unit of Pi coin now worth? As of February 2023, Pi Coin has no real value because it is not a listed token. As the Pi Network token has yet to be published on any crypto trading market, there is no available information on the network's performance.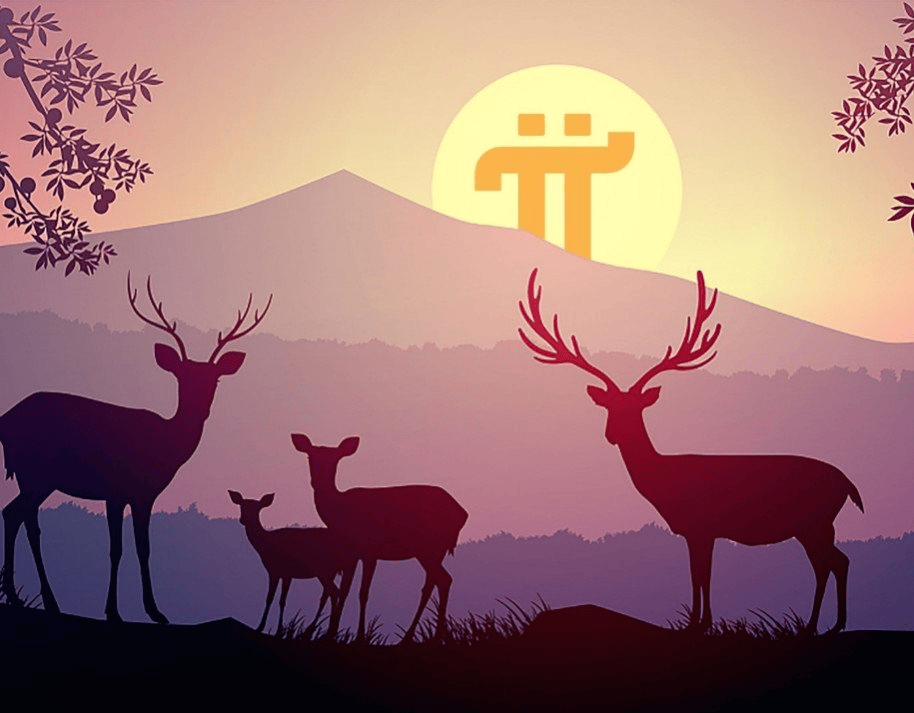 A select number of crypto exchanges, including Huobi, began openly displaying the value of the Pi Network to potential investors on December 29, 2022. But, as we've already mentioned, trading Pi coins is prohibited while the Pi network is at the Enclosed Mainnet stage.
Pi Network's founders have yet to disclose how many coins will be circulating upon the network's official debut. The greatest amount available is currently unknown.
History of Pi Coin Price 
The Pi network project is being carried out in stages. Phase one began on Pi Day, March 14. That makes sense, given that the network's logo has the number. Almost one hundred thousand people were using the network as of June of this year.
A year later, with 3.5 million users, Phase 2 began. In May 2020, advertisements for Pi were introduced to raise funding. On November 25, less than half a year after Pi's launch, the network's total active subscribers hit 29 million. Pi coin, like Bitcoin, was created to undergo halving, in which the reward for validating new transactions is cut in half to preserve its scarcity.
When a target is attained, it is commonly halved. For instance, the Pi Coin's mining pace was cut in half from 1.6 an hour once the network had 100,000 members. As the user base hit 1,000,000, we saw another halving to 0.4. After 10 million users were attained, the price was cut in half to 0.2.
Phase 2 of the Pi project officially launched on April 1, 2021, and people may now test Pi Node on their PCs to try out Pi Wallet and Pi Browser.
Phase 3 was scheduled to begin on December 29, 2021.
The network's inaugural hackathon, #BuildPi2gether, followed the Pi roadmap in the following ways:
Inviting More Programmers
When developing apps for an ecosystem
To make the network more efficient,
To assist customers and facilitate trade.
Hence, Pi presented each category's winning projects with $100,000 in cash and 100,000 Pi coins.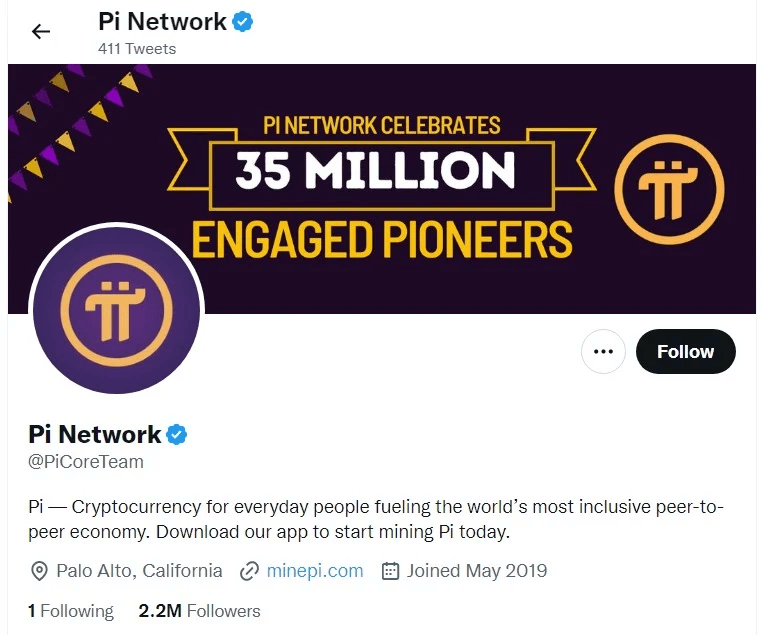 Pi still needs to leave the beta stage. To answer your question, you cannot invest in Pi Coins now. Miners of the Pi Coin can withdraw or trade their coins in Phase 3 when the money is transferred to a decentralized network. Pi coins cannot be transferred between users as long as the testing phase of the currency is still active. This is done to stop spam accounts from amassing large amounts of Pi Coins. Users may only redeem their wallet balances when the cryptocurrency moves from the testnet to the mainnet and the blockchain network is completely established.
The Pi coin is not listed on any cryptocurrency exchange at this time. There is currently no set value for the coin. During Phase 3, Pi coin holders have full control over their private and public keys, limiting their cryptocurrency usage to purchases made on Pi's peer-to-peer markets. If the Pi holders lose these keys, they cannot spend their Pi.
The Pi mining program, which doubles as a cryptocurrency wallet linked to a user's smartphone, must be installed before anybody can begin mining Pi coins. The Pi blockchain is public; thus, third-party wallets may store Pi currencies and send transactions to it just like any other public blockchain. But developers still need to share the source code, so these steps can't be taken.
After Phase 3, early adopters predict the Pi network's cost will rise. Pi mining rates can be increased by establishing connections with other active miners, despite half of the coin's mining rate.
The creators of Raspberry Pi believe that adding individual networks, such as those of family and friends, strengthens the Pi Network. Others may view this Pi Network structure skeptically, stating it resembles a pyramid scam. In contrast to those participating in MLM schemes, Pi network members can only earn coins through their social circles.
The company first began rolling out upgrades to the Pi Ecosystem's technology and merchandise around the close of 2021. Among the ideas that have seen limited deployment is the KYC App Pilot. The KYC App Pilot is used to increase the app's usability, boost machine automation, and kick off the Pi holder verification procedure. The Pi Block Explorer is another product of the ongoing effort to develop and innovate. Pioneers may use it to view details of past transactions, such as who sent and received money and how many Pi Coins were distributed.
With the latest version of Pi Wallet, pioneers are now alerted about blockchain-based payments they've received. As part of this update, we fixed an issue that prevented Android users from viewing their wallet passwords.
Several industry watchers have made Pi network price forecasts, although the Pi coin isn't yet available for purchase on major cryptocurrency platforms. Let's speculate on what the Pi price may be once trade begins.
Can Pi Coin Be Sold?
The majority of holders of Pi network tokens who are in possession of thousands of coins are looking to liquidate their holdings. It is important to note that the actual Pi currency is not currently listed on any exchanges at this time. Moreover, because the Pi network is still part of the contained mainnet, the worth of the Pi network cannot be determined at this time by anybody. When the Pi coin's mainnet is live and it is listed on spot markets, you will be able to sell any Pi coins you own.
The Pi Network team has previously said that they would not recognise any of the variants of Pi Coin that are now being traded. The team reports that the network is still contained, and they do not provide their approval to any items that are listed on an exchange. In point of fact, it has advised every exchange to delete the listings in hopes of clearing up any misunderstandings that may have arisen.
Pi Coin Price Prediction
There is some speculation concerning the future worth of the Pi Coin, but no one knows for sure. Time will tell, and until then, we can only speculate. Millions of users and active miners are protecting the beta network of the protocol. When the network becomes life, this section will be activated immediately because it has been fully programmed.
When the Pi Network releases its public mainnet, we expect Pi Coin to have its own value. If this comes to fruition, the Pi project will offer its innovations. The Pi Network is slated to be listed on cryptocurrency trading platforms very soon. If this occurs, Pi will go up from its current zero value.
The value of highly anticipated projects often increases in the weeks after their debut on cryptocurrency exchanges. When everyone wants a piece of the "next big thing," the market cap increases, which might lead to a rise in the value of the Pi Coin in the long run.
Nonetheless, it is unusual for the price to stay high for a lengthy period in such circumstances. A few days after the initial excitement fades, individuals start selling their coins to earn fast money. Time will tell if the same thing happens to the Pi Network.
Our analysis of Pi's strengths and shortcomings and the price trends of other cryptocurrencies serving comparable purposes informed our estimate of the Pi network's future value. We also have to think about where Pi may fit into the crypto world and the cryptocurrency industry's future.
This is just conjecture, so please keep that in mind. Our forecast for the value of the Pi network is predicated on the expectation that the cryptocurrency would introduce its public mainnet before the end of the year.
Pi Coin Price Prediction 2023
Anyone can design programs that run on the Pi network, which is the primary objective of the Pi network, which aims to establish a decentralized crypto smart contracts network. Pi miners will serve as the network's validators.
If we go further to next year, it is expected that the Pi mainnet will be launched, and any significant selling pressure will have faded by then. As a result, this would be an ideal moment to design the first applications to run on the Raspberry Pi. This will significantly impact the demand for Pi even though it is doubtful that the system will reach its maximum capacity for at least a few years after the mainnet deployment.
In addition, the number of people using the system will continue to rise, which will, in turn, lead to an increase in the supply. We assume that the growth rate will be 20% per year to consider the excitement caused by the launch of the mainnet and the use cases that will be gradually disclosed. In that case, the overall number of Pi users will be approximately 43.5 million, and the total supply of tokens will be 300 billion.
We'll talk about Ethereum's historical growth again because it's widely considered one of the greatest alternatives to Bitcoin. After a few months of decline, the project had approximately 25 billion dollars worth of market capitalization and over 44 million different wallets as of October 2018.
With this in mind, we should anticipate the value of the Pi Coin to be somewhere in the range of $0.08 on the low end (corresponding to a market cap of $25 billion) and $0.24 on the high end (corresponding to a market cap of $72 billion). But, you must be aware that a significant number of apps will need to be under development on the network for the high end of our projection regarding the value of the Pi Coin to come true.
Pi Coin Price Prediction 2025 
As we advance to the year 2025, we should anticipate seeing an increase in the number of developers who participate in the Pi ecosystem as a direct result of its high degree of decentralization, the cheap cost of its transactions, and the energy efficiency with which it operates. This might result in a significant increase in the Pi coin price prediction, but it all depends on the state of the cryptocurrency market.
Considering a 15% yearly rise in the number of Pi users despite the euphoria around the mainnet launch dying down, we may see approximately 57.5 million individuals utilizing the Pi network with a maximum token supply of approximately 395 billion.
Using these numbers, a forecast for the lowest possible price of Pi coin is $0.15, which would put the token's market valuation at around $59.25 billion. However, we may see figures as high as $0.35 if people embrace it at a far higher rate than anticipated.
Pi Coin Price Prediction 2030
Moving further into the future, we expect that by 2030, the maximum amount of Pi tokens in circulation will have been reached since the project's target of 100 million users will have been achieved by then. The team has yet to disclose whether mining incentives will be replaced with another consensus method or whether there will be another reduction of payments.
Several industry experts forecast that the total value of cryptocurrencies on the worldwide market will expand each year at a compound annual growth rate (CAGR) of roughly 11.1%. The value of the Pi coin would increase at a rate comparable to that of the Pi network if it were properly maintained. As a result, our forecast for the price of Pi coin sets the asset's value at a minimum of around $0.26 and a maximum of approximately $0.70.
Although predicting the price fluctuations of cryptocurrencies is not an exact science, many experts are employing technical indicators to project the future of these digital products, which has led some cryptocurrency traders to hunt for Bitcoin price forecasts. Given that Bitcoin (BTC) is now the most valuable cryptocurrency available, its overall health and price trend almost always significantly impact the prices of other prominent altcoins.
Is Pi Coin a Scam?
Pi Coin potential investors sometimes wonder if their investment will be scammed. Unlike other cryptocurrencies, Pi currency cannot be traded for goods or services at this time, therefore this is a legitimate concern. There's also the mystery of what's taking so long for the project to hit the markets.
Many Pi coin investors are currently (temporarily) out of pocket, and the crypto's value is more hypothetical than objective. But, from what we have seen so far, We believe PI coin to be a legit venture. This is because developers have committed to releasing it on decentralized marketplaces by the summer's end.
The project currently has one of the most active communities online. The fact that the developers have always responded to these users shows that they are eager to advance the product. The initiative has shown no red flags in its brief history that would indicate it is a hoax. This proves that the PI currency is not a scam.
What is the Future of the PI Coin?
Whether Pi Network is an endeavor with good intentions or fraud is still being discussed. If it is a fraud, it is not a classic one in the style of a ponzi scheme because users are not spending their money; rather, they are putting effort into their smartphones to get rewards.
The organization has come under fire for allegations that it exploits its community by engaging in the sale of advertising to reach these 36 million people. The platform Twitter shared this information on May 19, 2022, when the news was made public. Since then, there have been no more reports or information on the overall number of "pioneers."
The Pi Network has maintained its stance that it is neither conducting an initial coin offering (ICO) nor a crowdfunding sale and coins generated on the contained mainnet are kept inside the Pi Network ecosystem.
On March 11, 2022, the creators said that the pioneers would be given time during the Enclosed Network period to pass the KYC verification, make adjustments to the mainnet, and add new apps. They stated that "the Enclosed Network time is in keeping with Pi's vision of a utility-based system and its iterative methodology." They still need to specify when the system will become open.
When more than a year had passed, on March 14, 2023, Nicolas Kokkalis, one of the co-founders of Pi, announced that the platform was seeking to move the accounts of users who had completed KYC checks to the mainnet.
Several cryptocurrency watchers and algorithm-based sites have already tried to generate Pi Coin price forecasts, even though the price of PI still needs to be set.
Is Pi Coin the Best Cryptocurrency to Invest in?
Although Pi Coin is an exciting idea with a lot of promise, it is still unavailable for purchase, making investment in it unfeasible. We have conducted the necessary investigation and discovered other additional early-stage ventures that has already established themselves as the most successful cryptocurrency presales of the year. Let's have a peek.
Ecoterra Token Presale
The crypto market has recovered from its low point in December 2022 and is now worth over $1.1 trillion. Ecoterra, the first-of-its-kind 'Recycle2Earn' software, which attempts to reward people and companies that try to influence the environment positively, is one initiative benefiting from the cryptocurrency market resurgence.

Thus, what is Ecoterra? Ecoterra, short for "Recycle2Earn," is a novel program that gives people and companies financial incentives to recycle. The Ecoterra ecosystem provides a real "all-in-one" setting that encourages cooperation through its carbon offset market, recycled materials market, and traceable effect profile.
The Ecoterra project uses the Ethereum blockchain to implement the Recycle2Earn mechanism in a safe and open way to the public. The ECOTERRA coin is essential to the project since it is used for staking, earning prizes, and more.
According to Ecoterra's whitepaper, scientists on climate change are growing increasingly concerned that the world could cross a dangerous global warming threshold over the next two decades. Ecoterra is among a handful of crypto projects that have considered this and created many use cases to address the problem.
The Recycle2Earn protocol, which has already been explained, is central to Ecoterra's goals. Users that recycle using reversing vending machines are rewarded with ECOTERRA tokens utilizing this system (RVMs). Users of Ecoterra may double up on their benefits for recycling with the help of these RVMs since they also offer FIAT cash as a reward.
The value of ECOTERRA coins is likely to rise in the future, though, because Ecoterra has the potential to be one of the top cryptocurrency ICOs of the year. Site users may thus profit from these rising prices, encouraging more recycling efforts. Nevertheless, at the moment, Ecoterra is still in its early stages of development, so early investors can only join in through the current presale.
Ecoterra provides investors a presale option to acquire tokens at a discount, similar to several of the most successful cryptocurrencies. The presale will have nine phases, with the first giving the lowest entry fee at just $0.004 per token.
There are 400 million ECOTERRA tokens available at this moment. However, only 200 million will ever be distributed.
Ecoterra – New Eco Friendly Crypto
CertiK Audited
Doxxed Professional Team
Earn Free Crypto for Recycling
Gamified Environmental Action
Presale Live Now – $1.5M+ Raised
Yahoo Finance, Cointelegraph Featured Project
DeeLance Token Presale
DeeLance is one of the most recent cryptocurrency initiatives with big growth potential. This cutting-edge initiative is developing a decentralized freelancing network to lower costs and minimize friction and delays in payment.
The so-called "gig economy" is being completely reimagined thanks to a new blockchain project called DeeLance. Its decentralized platform offers solutions to numerous problems that are plaguing the freelancing business at the moment. This includes a significant decrease in costs, not just for freelancers themselves but also for customers and recruiters who work with independent contractors. This is because freelance agreements are often made between two directly involved in the transaction.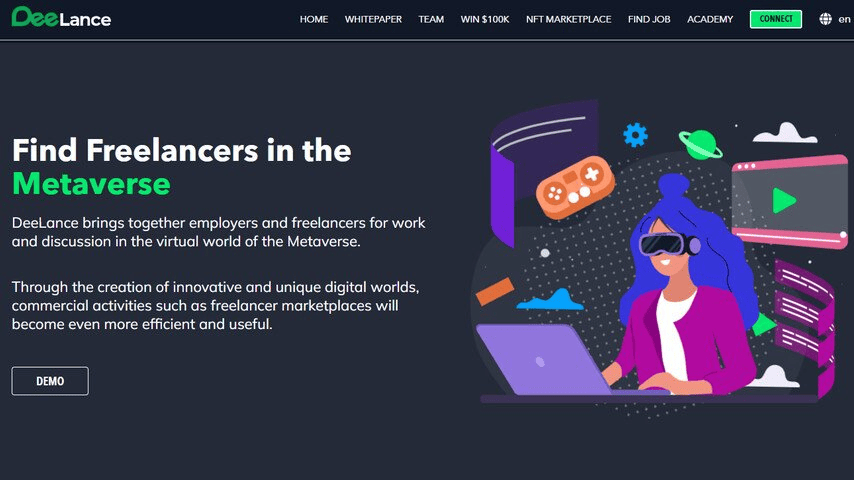 Also, DeeLance addresses the persistent problem of delinquent payments. For example, although Upwork, Fiverr, and several other legacy freelancing services demand payment in advance, freelancers frequently have to wait several days before they get paid. This is due to holding periods that have been enforced on withdrawals and delays caused by banking procedures.
On the other side, payment is issued through DeeLance as soon as the customer approves of the job that has been submitted. Freelancers also receive their money in minutes because the payments are conducted using cryptocurrency. Freelancers will soon be able to conduct their business in a digital setting thanks to the development of a metaverse world being worked on by DeeLance. Freelancers can even purchase land in the metaverse and construct their own workspaces there.
The DLANCE utility coin is what drives the economy of the DeeLance platform. This is used toward the payment of independent contractors, the acquisition of real estate in the metaverse, and the leasing of virtual workplaces. Also, DLANCE is the investment medium of exchange that allows investors to wager on the growth of the enterprise. The project has just begun its presale campaign, which allows potential backers to purchase DLANCE tokens at a significant discount.
DeeLance – New Web3 Coin Presale
First Decentralized Freelancing Network
Find Employers in the Metaverse
NFT Marketplace, $100k Giveaway
Presale Stage One Live Now
SolidProof & Coinsult Audited
Love Hate Inu Presale
The Love Hate Inu meme currency is a new initiative compensating people for participating in online polls. Its innovative 'Vote-to-Earn' (V2E) mechanism allows users to make passive income by sharing their views on trending subjects.
The Love Hate Inu whitepaper states that by 2027, the online software survey industry will be worth $5.69bn. It's a fantastic chance for Love Hate Inu to establish itself as an industry leader in an approachable and fruitful way.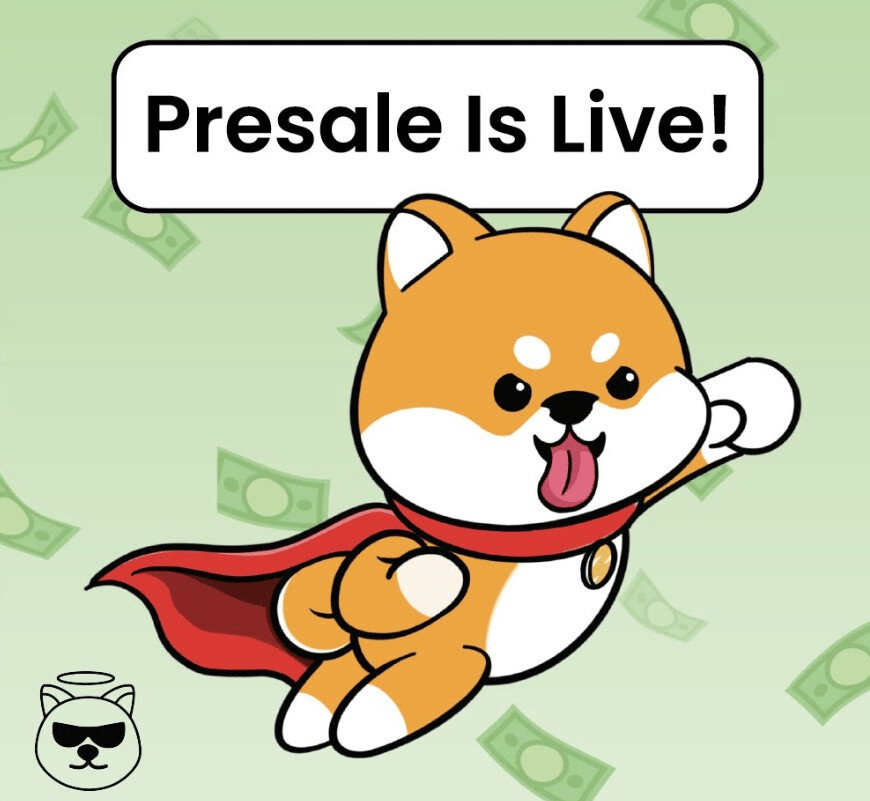 The new cryptocurrency may be used in a variety of ways by consumers and companies alike. For instance, businesses may see how the community feels about a new product release by conducting polls on Love Hate Inu.
To encourage consumers to cast votes even more, the Love Hate Inu team plans to build brand relationships with major corporations in the near future. The team behind Love Hate Inu hopes to use a crypto presale to acquire funds and gain traction before the token's debut on controlled exchanges (CEXs).
More than $2.7 million has been raised since the Love Hate Inu presale began on March 7, 2023, demonstrating the excitement surrounding the project and the enormous savings provided by the presale.
At the time of writing, the price of one LHINU was $0.000105, since Love Hate Inu is now in its fourth presale round. Compared to the creators' original goal of $0.000145, this is a 38% reduction for early investors.
Stage 4 is the only time you may get this deal; after that, the price will go up by $1 for the next 7.5 days until the next stage begins. As a result, there is a strong incentive for early investors to purchase Love Hate Inu coins at the lowest feasible entry price.
Love Hate Inu – Newest Meme Coin
Decentralized Polling – Vote to Earn
Early Access Presale Live Now
Ethereum Chain
Featured in Yahoo Finance
Mint Memes of Survey Results as NFTs
Staking Rewards
Viral Potential, Growing Community
Conclusion
During the entirety of this guide, we have taken a comprehensive look at the Pi Coin project, presented our prognosis for the price of Pi Coin, and explored another cryptocurrency project that holds immense promise. It is vital to remember that the Pi Coin project has not allowed any listings and has instructed users not to participate even if the price of Pi Coin 'IOUs' is now increasing on several different exchanges.
FAQ
When Pi will launch its value?
As of April 6th, PI is a defunct token because it is not traded on any exchanges. The founders of the Pi Network have not yet announced the total quantity of coins that will be available for use once the project is officially launched.
Is Pi Coin Safe?
The value of cryptocurrencies fluctuates wildly, and the Pi Network in particular has been met with skepticism because it has not yet launched. While the project's creators insist that their network is safe, skeptics have accused them of being a pyramid scam.
How many Pi coins are in circulation?
No authorized Pi coins are available for purchase or use at this time. The creators have not revealed the total quantity of Pi coins that will be available for use once the project is launched.
Will Pi network go up or down?
The success of Pi will be determined by a number of things, including how the project evolves after trading begins and the impact of general mood on the cryptocurrency markets.
Should I invest in Pi network?
There will be no more Pi coins issued after April 6, 2023. Your choice to invest in Pi currency and the Pi network, if and when they become available, should be guided by your risk appetite, portfolio size, investment objectives, and prior stock market experience.