NFTs and the Metaverse Join Forces to Revolutionize Recruitment – Discover the Presale Opportunity Today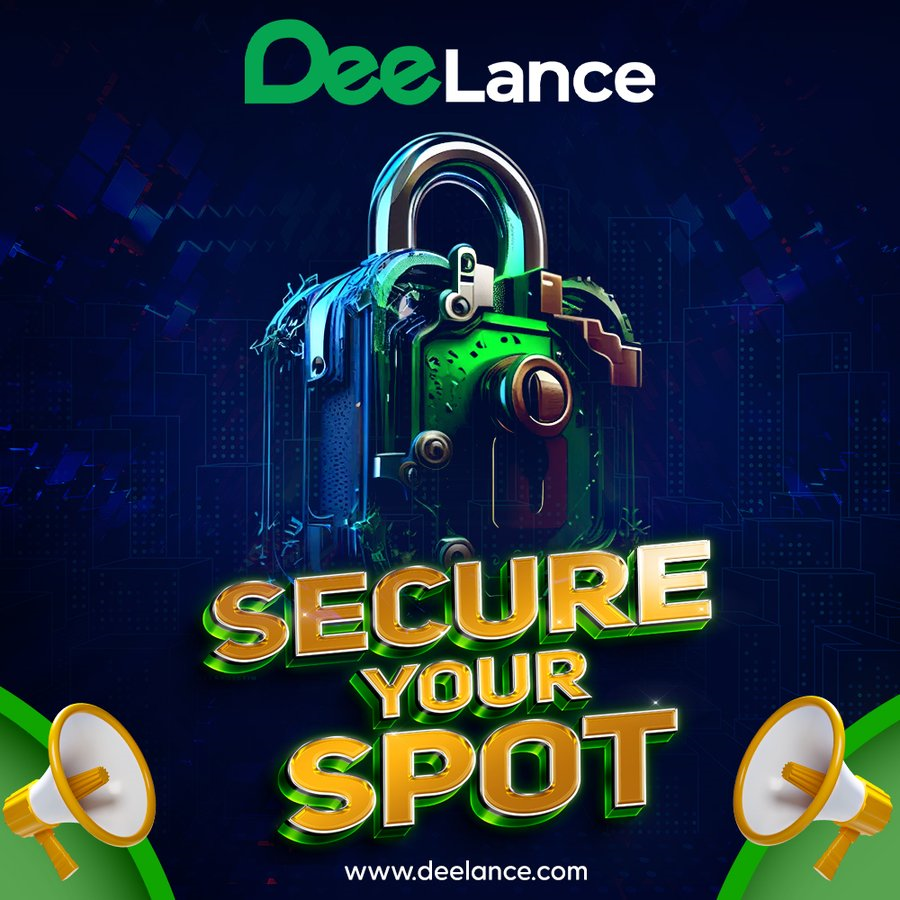 Join Our Telegram channel to stay up to date on breaking news coverage
The future of freelance is here and is powered by blockchain technology. The global freelance industry continues to grow at a high rate. It is currently worth $2.35 billion and it is expected to reach $6.7 billion by the end of 2025, with a CAGR of 15.3%, according to a report by Market Research. 
Freelance jobs increased during the Covid-19 pandemic which threatened to bring the world economy to its knees. As a result, there has been a "permanent step-change in both working from home and the use of freelancers by businesses", according to a report by CNBC. 
Even with the significant growth in the freelance industry, these platforms only account for 1-3% of the total global workforce. This indicates that there is considerable potential for further expansion.
It is estimated that by 2027, the global market for freelance platforms will reach $9.19 billion.
Increasing demand for freelancers and freelance jobs gave birth to new challenges regarding recruitment and finding work. Traditional freelancing platforms like Upwork, Fiver, Flexjobs and Toptal are still held back by the Web2 technologies they were built upon. 
Due to these outdated technologies, the freelance marketplace is currently marred with challenges like high fees, delayed payments, and the tedious process of finding skilled freelancers to work with.
For example, Fiver takes a 20% cut of freelancers' earnings and charges employers 5.5% of their purchase amount. 
In addition, sellers and buyers can not communicate directly, which brings transparency and security concerns. 
This is all about to change with the introduction of DeeLance, an innovative Web3-powered freelance marketplace where freelancers and employers meet to connect, pitch ideas and get work done from anywhere in the world.
DeeLance integrates blockchain technology, NFTs and the metaverse to revolutionize the freelancing world. The new freelance recruitment platform aims to provide transparency, security and digital work ownership to freelancers and buyers. 
Unlock infinite possibilities in the Metaverse with $DLANCE!💫

From owning virtual land to creating immersive professional experiences, #DLANCE is the key to unleashing your creativity & building the #Metaverse of your dreams!🚀

Presale is live!⤵️https://t.co/XHnTqVzMLN pic.twitter.com/YGh0bkMC9s

— DeeLance (@deelance_com) April 13, 2023
This novel Web3-based digital ecosystem will open up new pathways for professionals and creators to profit from the ever-growing metaverse.
Deelance: Recruit and Work In The Metaverse
DeeLance is the world's first fully decentralized freelance network and recently announced the launch of its Web3-based platform aimed at redefining how freelancers connect with potential employers. It is a comprehensive decentralized platform envisioning micro-communities in a metaverse where buyers and sellers of creative works can connect, network, discuss ideas, and form long-term relationships.
DeeLance also leverages NFT technology to secure the ownership of custom work packages and offers a flexible, immersive platform that goes beyond traditional hiring methods. It also has NFT marketplace where users can transact using the platform's native token $DLANCE.
In a recent Binance Live AMA, the DeeLance team shared exciting developments about their project. From the live engagement, it was evident that DeeLance uses a different metaverse concept from those used by traditional virtual reality and 3D spaces. 
DeeLance's approach revolves around a desktop-based interaction, making it more accessible and user-friendly.
Enter The #Metaverse

In #DeeLance Metaverse users can:

➡️Socialise with other members in Lobby Arena 🫂️➡️Conduct meetings for productive collaboration 🤝➡️Buy Commercial Land & Premium office with $DLANCE🏢

Join the #Presale today!🚀💰https://t.co/XHnTqVzeWf pic.twitter.com/ugGItvx5hb

— DeeLance (@deelance_com) April 12, 2023
The DeeLance metaverse allows users to set up their virtual offices in the virtual world, advertise their services, and build their businesses. 
Employers can create virtual offices to conduct interviews, and freelancers can showcase their impressive portfolios within the Metaverse to attract potential clients.
DeeLance has its own native cryptocurrency, $DLANCE, which is used for all transactions within the DeeLance Metaverse. Although the platform supports payments in fiat and other digital currencies to compensate freelancers, DLANCE tokens are required for all other transactions.
DLANCE offers a wide range of utilities and possibilities, from buying land in the metaverse and advertising space to hiring virtual agents and organizing meetings.
DeeLance NFT marketplace also supports the exchange of both digital and non-digital items, like real estate or art, that can be represented as NFTs.
The combination of the metaverse and NFT technology enables DeeLance to offer a more engaging and constructive environment for building business relationships and fostering trust and confidence between parties.
DeeLance NFTs Will Power Work Ownership Rights For Sellers
$DLANCE derives its value from its utility as the only currency that can be used to purchase land in the DeeLance metaverse and transact within the NFT marketplace.
It is also used for office leasing, paying for advertisements, and other services and features that come onstream as the ecosystem develops.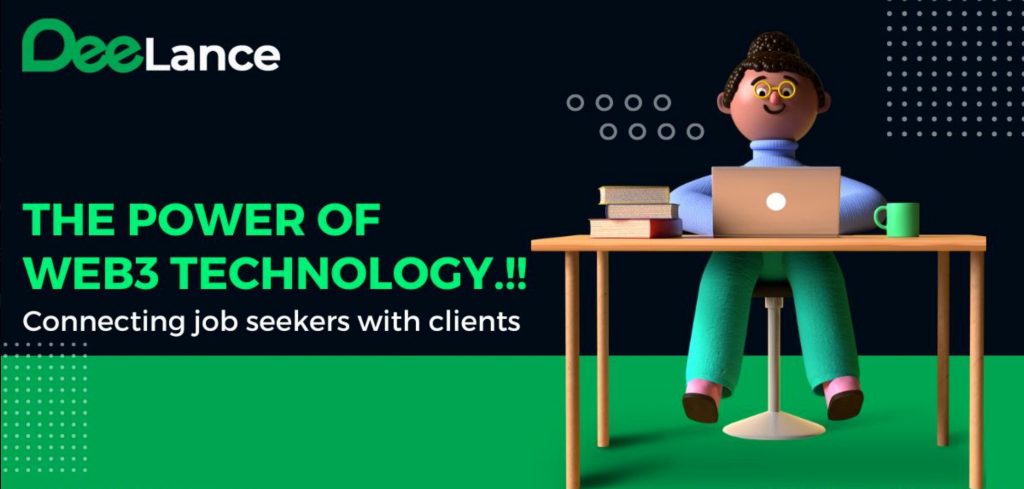 Ownership of digital work is embodied in an NFT digital token so that the recruiter can be sure that they have secured ownership of the work they paid for.
DeeLance is the only recruitment platform that incorporates NFTs and the metaverse into its operations at a foundational level, not as a gimmicky afterthought.
A freelancer's work can be safely stored as an NFT on the system, verifying ownership by its creator until delivery and settlement of payments due.
DeeLance (DLANCE) Presale Crosses The $128K Mark
$DLANCE is an ERC-20 token built on the Ethereum blockchain and is currently priced at $0.025 in Stage 1 of the three-stage presale.
$DLANCE can be purchased with Ethereum (ETH), Tether (USDT), or with a card over the Transak payment network.
DeeLance's presale first stage ends in less than 72 hours, at which time the token price will rise to $0.027 in Stage 2 and then climb to $0.029 in Stage 3 of the presale.
Those buyers who get on the bandwagon at the current price are getting a discount of 40% on the price of $0.037 that the token will be listed for on exchanges. 
Crypto analysts are already eyeing up the DeeLance platform as the next crypto candidate to go ballistic when the $DLANCE coin starts trading on crypto exchanges.
Total supply of $DLANCE tokens is 1 billion (1,000,000,000), of which up to 30% (300 million) is on sale to the general public.
The token continues to grasp investor interest as it has already raised more than $128,000 raised in the ongoing presale.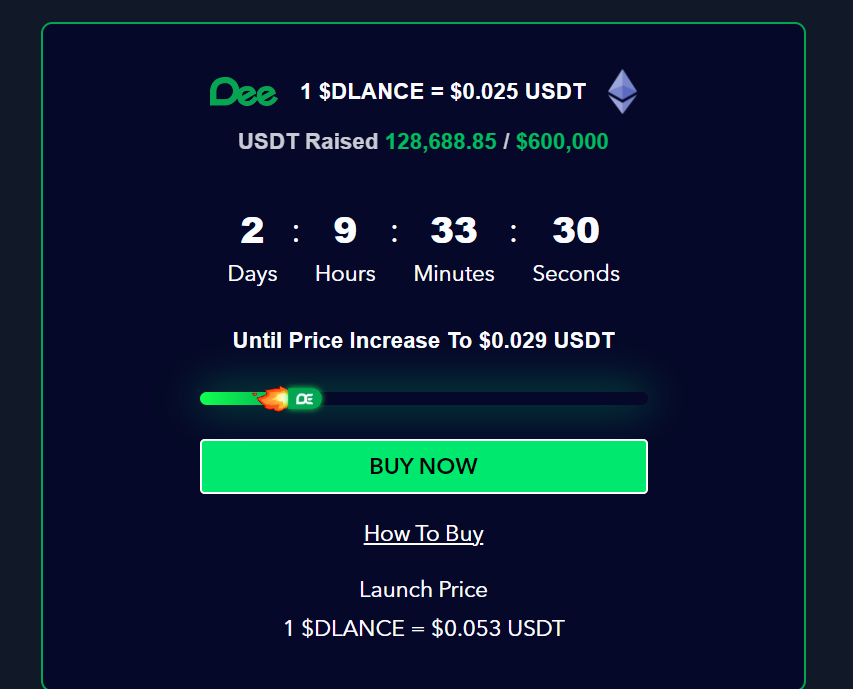 Visit Deelance here to get to know how to participate in the presale before the price increases.
More Reasons Why Deelance Is Better Than Upwork, Fiver and Freelancer
All the business logic of the transactions on the DeeLance platform is embedded in smart contracts, removing the need for a trusted third party and all the fees and time-wasting that are often involved with traditional freelancing platforms.
Meanwhile, the seller can rest assured that they have the rights to their work until payment is released from escrow.
DeeLance's client fee is just 2%, the lowest in the industry, while its 10% freelancer fee also compares favorably against competitors.
In addition, unlike with centralized platforms such as Freelancer, there is no withdrawal fee or delays because of currency conversion because payments with crypto on DeeLance are instant.
Other competitive advantages include no limit on task sizes, a scalable disputes system, super-efficient escrow, content ownership and enhanced staff recruitment features.
There's no time to lose to jump on board the DeeLance presale for the Web3 return on investment opportunity of the year.
Related News:
Love Hate Inu – Newest Meme Coin
Decentralized Polling – Vote to Earn
Early Access Presale Live Now
Ethereum Chain
Featured in Yahoo Finance
Mint Memes of Survey Results as NFTs
Staking Rewards
Viral Potential, Growing Community
Join Our Telegram channel to stay up to date on breaking news coverage