New Crypto Presale Neon Link Blockchain Gaming Ecosystem – Next 100x Altcoin Revealed?

Join Our Telegram channel to stay up to date on breaking news coverage
A brand new project that launched with a complete ecosystem Neon Link, has raised $183k in the first 25 minutes of its token presale. Neon Link will revolutionize the gaming industry with its dedicated blockchain network,
cutting-edge development tools, and unparalleled games with actual player ownership, while elevating the potential of developers and enhancing the experience for players.
The full Neon Link crypto presale review in the video above, follow his YouTube channel for more potential crypto presale reviews.
What is Neon Link
Neon Link is building a fully-fledged blockchain ecosystem with a complete focus on the video games industry. It aims to provide a secure and decentralized platform for game developers, players, and other stakeholders in the gaming community to efficiently interact and exchange value with one another.
Through the Neon blockchain, accompanying products and the comprehensive SDK solution, Neon Link promises to provide developers with increased capabilities in deliver incredible experiences for their gamers.
Neon Link Ecosystem
Developers can easily add digital assets and smart contract technologies into their games using the Neon Link ecosystem's blockchain network, optimized for fast, low-latency transactions. This would allow developers to create unique, authenticated in-game items that users may trade and earn royalties from the secondary market.
Developer tools, APIs, and connections with popular gaming engines and platforms will also be available. Developers could build and deploy games faster on the Neon network, and users could play more games.
Being a blockchain ecosystem specialized to the video game industry, they can enable new experiences and models that aren't achievable on traditional platforms, revolutionizing gaming. Neon Link could lead the industry in innovation, education, and growth by meeting gamers' and developers' requirements.
They're delighted to show the Neon Link ecosystem's current and future components. These components create a complete game platform for players and developers. They plan to launch an application on their website and wallet to allow their members to seamlessly use the Neon ecosystem.
See our guide to the best Play-to-Earn crypto here.
NEON Token
NEON will power the Neon Link blockchain and ecosystem as its utility coin. Neon Link is already making waves and about to enter the market as the primary blockchain for gamers and game developers,
offering a complete ecosystem that includes blockchain, wallet, DEX, three upcoming video games, a developer accelerator and an interoperability bridge.
3 Days into the $NEON Presale & 50% of Stage 1's allocation have already been sold, raising $450k+ in $ETH & $USDT! 🙏

<25 days to go to get involved in the first opportunity to get the coin that powers the entire #NeonLink ecosystem! 👀👇https://t.co/ngvwVdQYXL#Web3gaming

— NEON Link (@NeonBlockchain) February 18, 2023
NEON token is currently in stage one of its presale and has raised over $480k in just few days of launch, the price of one NEON is $0.06 and will be increase at $0.07 in stage two. Investors will be able to claim their NEON coins on July 15, after the public sale has ended.
For the presale, the minimum purchase per transaction is set at $12 worth of NEON. The maximum is $50,000. The sale will continue for the remainder of the month, in the event it does not sell outprior.
See our list of the best altcoin to buy here.
NEON Token Use Cases
Below are the key utilities provided by holding a NEON token, in addition to owning a piece of the network.
Governance
Participation in the governance of the network, such as creating new proposals and voting on exiting ones, requires NEON tokens.
Network Transactions
For the games, exchange, marketplace and all other transactions on the network, NEON tokens will be required to both pay for the purchase as well as a small transaction fee.
Staking
By participating in staking, users help secure the network and get rewarded from an allocated pool as well as a share of the revenue generated from games on NEON.
Farming and Launchpad
Long term NEON token holders and network participants will receive airdrops and other opportunities as new projects launch on the blockchain network designed for video games.
Neon Ecosystem Games
Games are fundamental to Neon ecosystem. Neon Link will have a growing selection of innovative and fun games with three games already released this year. They also want to build esport ecosystems around games they think are beneficial for esports.
The three games below are being developed in-house, but they plan to partner with both new and established game developers to substantially extend Neon Link's game library.
Neon Punks Arcade
Neon Saga
Ascend The End
Made Entirely for Video Games
They help great developers make great games with fresh experiences and chances for players. The initiative gives gamers full control over their in-game assets. Neon Link players own the network and the games. Any EVM-compatible wallet can join the Neon Link ecosystem.
No pay to win and no significant entrance barriers are their priorities. Its Web3 technology is smooth, making the user experience easy. The Neon blockchain network uses Proof of Stake (PoS), which uses less energy than Proof of Work (PoW).
Platform for Game Developers
They want to be the place for game developers and publishers to use scalable blockchain technology, tailored AI, and other features enabled by their Software Development Kit (SDK). Developers may design and launch games on the network with this SDK, and gamers can play more games.
Their SDK and EVM compatibility lets Web3 game developers simply connect to Neon. Tap into a supportive community of game developers. Game creators and publishers can access a global audience with Neon Link.
New or improved monetisation opportunities from in-game purchases to royalties paid from secondary on-chain asset transactions. Improve player engagement and retention to gain loyal fans.
Related
Meta Masters Guild – Play and Earn Crypto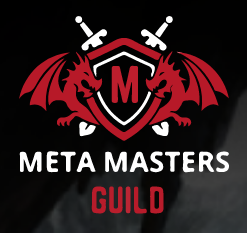 Innovative P2E NFT Games Library Launching in 2023
Free to Play – No Barrier to Entry
Putting the Fun Back Into Blockchain Games
Rewards, Staking, In-Game NFTs
Real-World Community of Gamers & Traders
Round One of Token Sale Live Now – memag.io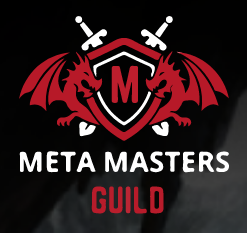 Join Our Telegram channel to stay up to date on breaking news coverage