FightOut Is Really Packing a Punch – Be A Winner!

Join Our Telegram channel to stay up to date on breaking news coverage
The Web3 fitness platform and gym chain of FightOut combine in-person training with metaverse combat. This is a first for the entire domain and is being embraced by the community for the same. The FGHT token presale is clear evidence that the project's concept has helped investors see the utility it provides.
The token can be purchased right now for $0.0166 with no maximum or minimum order quantity through the official website itself.
Taking on the $96 Billion Fitness and Health Industry
According to Statista, the fitness and health industry is predicted to be worth $96 billion by 2022, but it is stuck in the past, which is why the M2E app and fitness chain FightOut are stepping in to assist. The FightOut application and gym franchise are attempting to overhaul one of the fastest and most lucrative sectors on the globe with exciting and ambitious financing of up to $100 million.
In its seven-day private sale in December, FightOut collected over $1 million, and it is currently gaining ground in the first phase of its sale to the public. The fact that FightOut has been gaining such a level of appreciation from its community is proof that the project has some really promising days ahead of it. Not to mention, the benefits of working out and the advantages they bring on the table for the users. At the time of writing, the project has managed to raise a whopping $2.1 million just days after the presale was put out. FightOut is attempting to alter the prevalent Web 2.0 structure while also addressing problems it has discovered using Web 3.0 Move-to-Earn because initiatives like STEPN are implementing it.
Unique Selling Factors of FightOut
FightOut is anticipated to quickly become a top cryptocurrency venture because of its unique selling points. M2E platforms like STEPN are a big reason why the concept of using in-app currency to reward measurable activity and fitness goals has grown in popularity. But in several areas, FightOut outperforms the normal M2E concept significantly.
First off, FightOut tracks more than just steps; all physical activity, including that detected by sensors in gyms, will be quantified in novel ways. A costly NFT is not required to use the service, either. Additionally unrelated to specific physical fitness objectives is FightOut's M2E. Your overall healthy lifestyle, not just going for a walk, is rewarded by FightOut!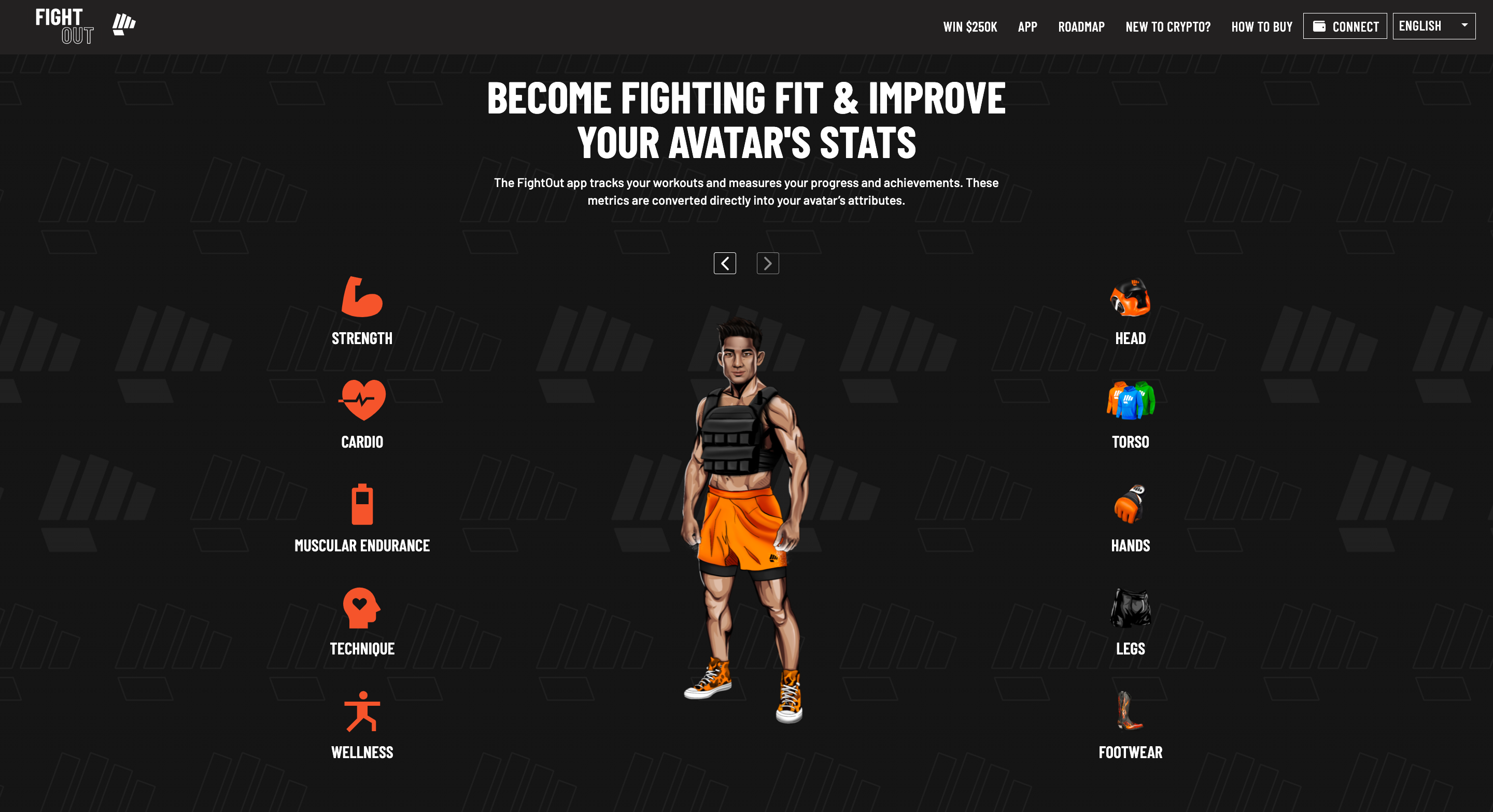 One of the most advanced strategies is using a soulbound avatar, which is inextricably linked to your in-app character and cannot be changed. It has abilities like strength, physical endurance, heart performance, precision, and more. The data from your actual workouts would then be used to level up your avatar as you went. Your avatar is a tool for promoting more alluring and social physical activity in a world of practically endless possibilities. To enter the virtual world of FightOut, use your FightOut avatar as the key.
Top Combat Athletes to be a Part
In contrast to the hundreds of millions of everyday people who engage in casual or formal fitness as well as exercise routines around the world, FightOut is focusing on the elite "combat athlete" to promote the use of Web 3.0 innovations in health and fitness. Professional athletes like boxers and other athletes will have opportunities thanks to FightOut's "styles make fights" philosophy, which develops training plans specific to various sports and activities.
When the network has a foundation in all of the major cities around the world, FightOut plans to open up to 20 gyms initially, starting in the regions with the most active FightOut communities.
The FGHT token is high in Terms of Utility
The FightOut smartphone app is the platform's main tool, and it will be the first to use smartwatch and phone technology to measure and assess physical performance. You may subscribe to the subscription service using either of FightOut's two assets, $FGHT or REPS, as well as standard fiat money. By offering customers who pay with it a 25% discount, the $FGHT token will support the token's founding.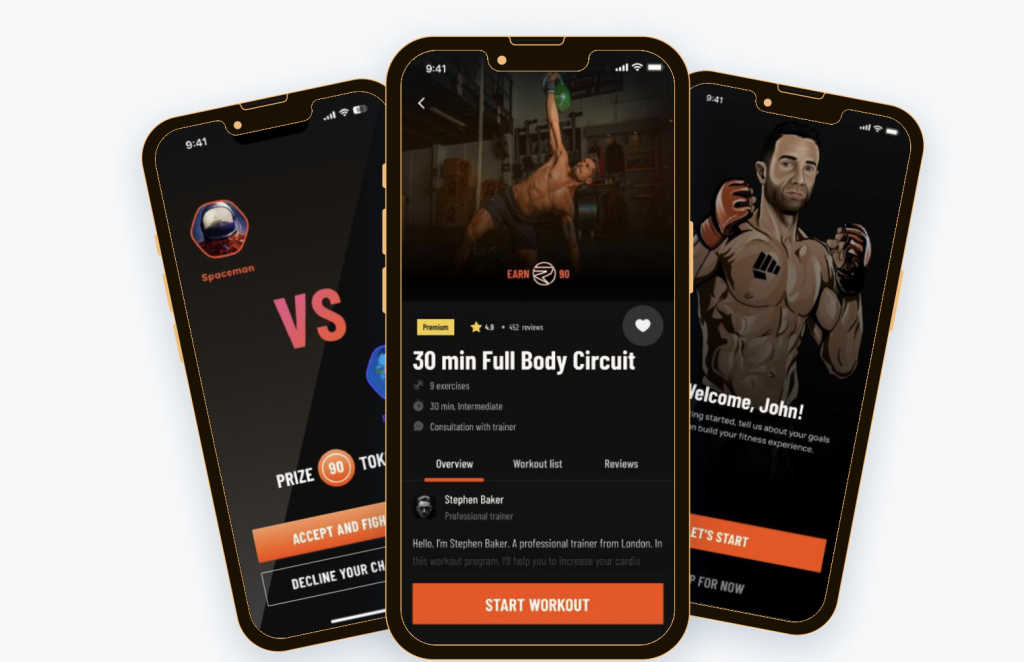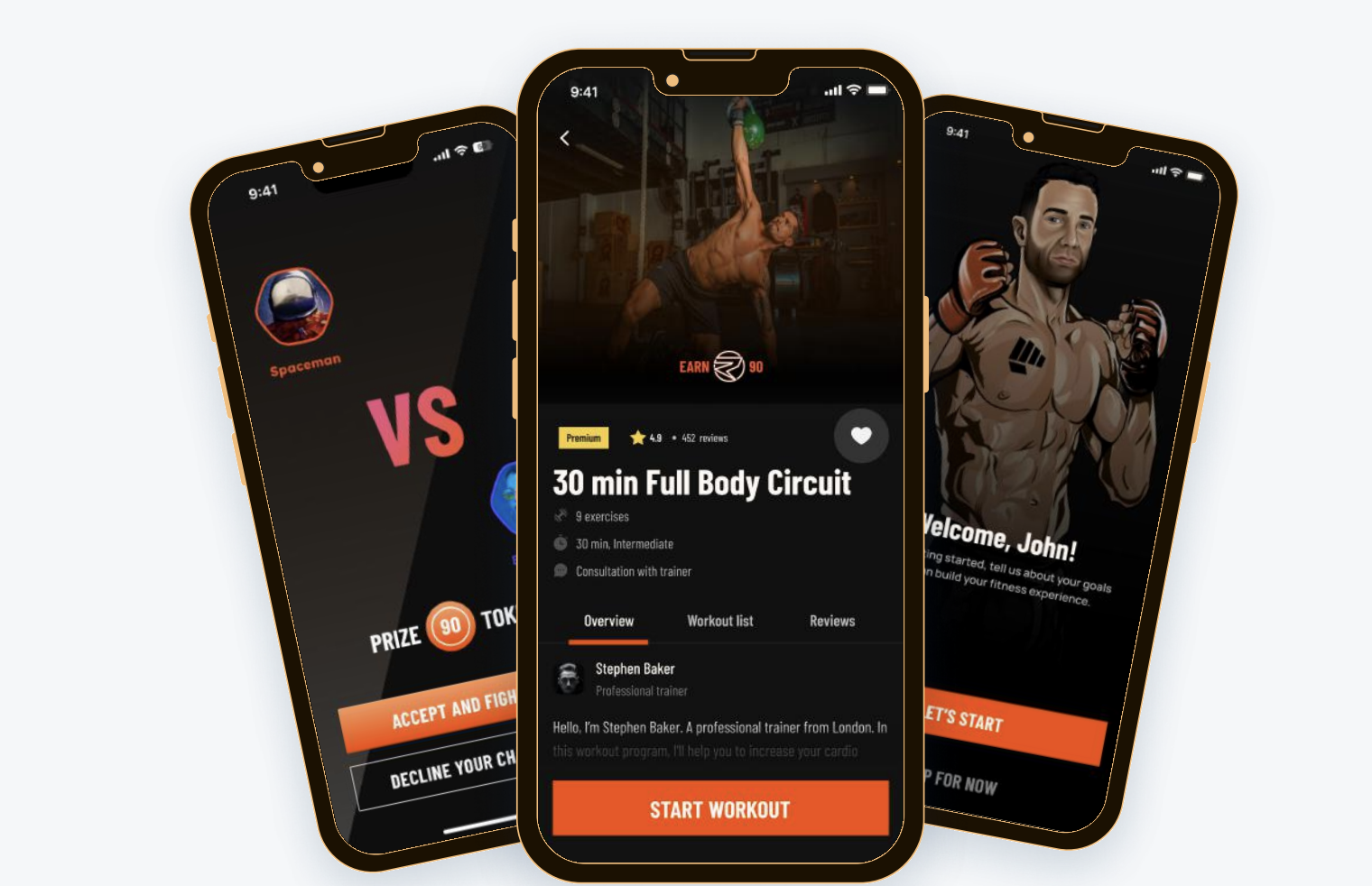 The in-app currency for FightOut is known as REPS. This can be used to pay for a variety of physical goods, including cosmetics for avatars, as well as extra services like in-app purchases, virtual training sessions with fitness professionals, or FightOut's distinctive combat coaches. The $FGHT token's ability to be used to buy more REPS is an additional factor supporting its value.
Social Media, Metaverse, AI, Gym Deployment, and Ambassadors
As mentioned above, each user's metaverse avatar represents their actual achievements. Using social contact to provide feedback and encourage genuine physical engagement connects you to leaderboards, clubs, tournaments, and incentives. There will also be fights between AI-powered fighters and unique tournaments that local businesses and residents may host.
The initial FightOut location will open in the fourth quarter of 2023. Each gym will have a co-working area, a fitness bar, and a studio. Professional boxers and other top athletes will be sought after to promote the company and host events like masterclasses through the FightOut ambassador program, further boosting its value.
Presale Bonus Tokens
There are 10 billion $FGHT assets in circulation; 60% of these will be purchased at the auction, 10% will be used as market liquidity, and the remaining 30% will be used for rewards and project expansion. Thanks to the attractive incentive structure of the presale, investors receive token incentives ranging from 10% for relatively low token purchase amounts of just $500 to upwards of 25% for spending $50,000.
Read More:
FightOut (FGHT) – Newest Move to Earn Project
Early Stage Presale Live Now
Earn Free Crypto & Meet Fitness Goals
KYC Verified by CoinSniper
LBank Labs Project
Partnered with Transak, Block Media
Staking Rewards & Bonuses
Join Our Telegram channel to stay up to date on breaking news coverage