Ethereum Miner Revenue Surpassed Bitcoin By $224M in April


Bitcoin miners took a back seat in mining profitability during the month of April as Ethereum miners saw $224 million more revenue than Bitcoin miners. 
April proved to be a difficult month for Bitcoin miners. According to Be[In]Crypto Research, BTC miners were able to generate around $1.16 billion in revenue during the fourth month of 2022. 
Bitcoin miners' revenue for April was down $44 million from March 2022's value of approximately $1.21 billion. 
The total profitability of Bitcoin over the past year was down by 31% since April 2021, which saw $1.7 billion in revenue recorded. 
The single-day high for April 2022 was 3% below the best day high in March. The single-day high for March 2022 was in the region of $47.54 million, according to data from YCharts. The single-day high for April ($46.01 million) was 23% lower than January 2022's best-day high of $60.16 million. 
Ethereum outpaces Bitcoin mining revenue for the fourth consecutive month 
While Bitcoin miners managed $1.16 billion in April revenue, Ethereum miners generated approximately $1.39 billion. Unlike Bitcoin, Ethereum revenue increased by 3% from March.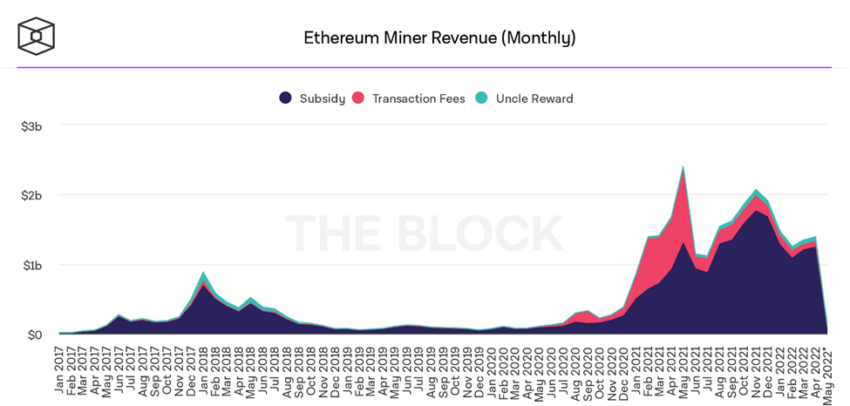 March 2022 saw Ethereum mining bring forth total revenue of $1.34 billion. Ethereum mining also saw a year-over-year monthly decrease in April. April 2021 saw around $1.68 billion in revenue generated, while 2022's figure decreased by 17%.
Miners still prefer Ethereum in April 2022 
As of May 2022, the most popular and largest digital asset by market capitalization is still Bitcoin. With that said, Ethereum has brought forth more revenue for miners in 2022. 
Before Ethereum surpassed Bitcoin in mining revenue in April, ETH outpaced BTC by $130 million in March, $190 million in February, and $260 million in January 2022. 
What caused the disparities in mining revenue? 
To understand the disparities in mining revenue, we should understand that one of the primary factors in calculating miner revenue is the price of a cryptocurrency and the number of coins earned within a given period. 
Ethereum mining revenue increased from March 2022 because of trading in the range of $3,000 and $4,000 per coin for the majority of days in April. In March, Ethereum traded in the range of $2,900 and $3,400.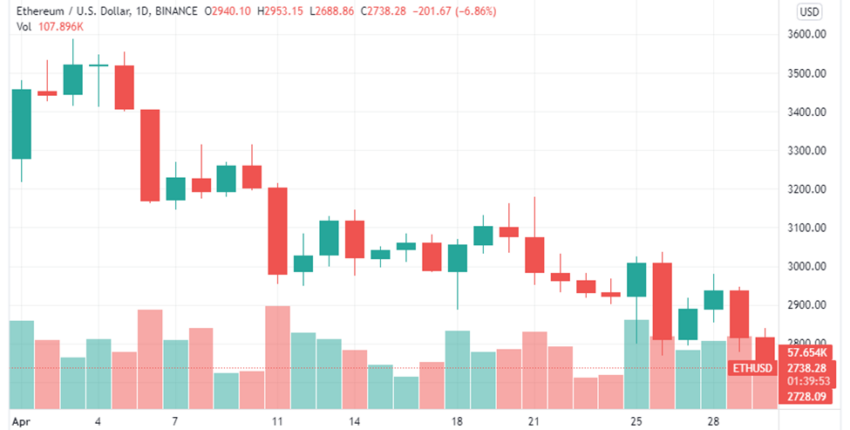 On the other hand, Bitcoin traded in the range of $37,000 and $44,000 per coin for the majority of days in April. In March, Bitcoin traded in the range of $43,000 and $48,000.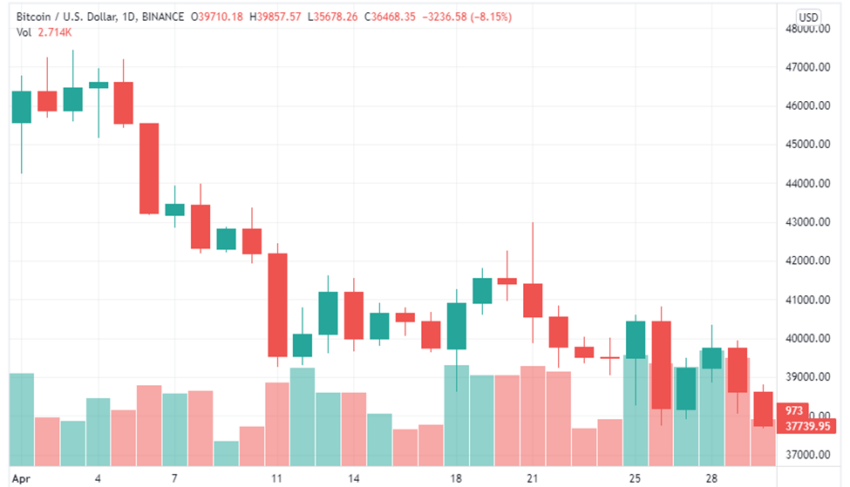 Drawing inferences from the factors used to calculate mining revenue, we can conclude that Ethereum miners' revenue surpassed Bitcoin's because the total number of coins earned was multiplied by a relatively higher ETH price than BTC in April 2022.
Disclaimer
All the information contained on our website is published in good faith and for general information purposes only. Any action the reader takes upon the information found on our website is strictly at their own risk.