Does High-Flying Coin Have What It Takes?


Join Our Telegram channel to stay up to date on breaking news coverage
Even though the broader market appears to have stalled, several coins have posted gains. Zilliqa (ZIL) is one such coin, with its price rising faster than many others. As investors continue to seek high-value coins, it is worth examining whether ZIL is a great option.
ZIL on the Uptrend
The crypto market appears to have settled into its current price range, with coins currently stalling and major assets providing little gain.
Nevertheless, the entire market continues to increase in capitalization, and with a $1.07 trillion market cap, the space is as valuable as it has been in months. This suggests that small coins may be driving the current rally.
ZIL is one such coin. With a price of $0.02927, the asset is trading up by 2.48% in the past 24 hours. This is significantly higher than the overall market, which is up by 0.7% in the same period.
With its price rise, ZIL has gained strength on the technical front. The digital asset is trading above its short-term moving average (MA) indicators, especially the 10-day MA of $0.02867. However, it will need a bit of time and more gains to hit the long-term MA indicators.
A positive moving average convergence divergence (MACD) shows that ZIL still gives off a buy signal. However, investors should also pay attention to the asset's relative strength index (RSI). Currently standing at 58.71, the RSI shows that ZIL is still in the underbought region making now a viable opportunity to buy the asset for a bargain.
It would appear that ZIL's rise in the past 24 hours has caught the eye of a lot of investors. And while this can be a good thing, the broader crypto market's performance has a lot to bear on its continued bull run.
ZIL Attracts Retail Investors
Zilliqa is one of the many competing blockchain platforms available in the market today. The platform differentiates itself thanks to its use of sharding – a process that splits its infrastructure into different interconnected blockchains, thus enabling the entire platform to support more transactions per second.
The platform has also launched Scilla – a native programming language that focuses on scalability and security, allowing developers to launch customizable decentralized applications (dApps) intended to replicate several real-world services.
To bolster its operations, Zilliqa operates its ZIL token. The crypto asset facilitates blockchain programs and transactions while incentivizing actors to support the network.
#TYRON is innovating with social-recovery wallets on @zilliqa ⚡️ Being the first smart-contract wallets to implement this tech described by @VitalikButerin 🙏 https://t.co/5tGUSrPLhT

⏭️ Join us: https://t.co/IEO7HUmzef pic.twitter.com/vjZJLWm863

— SSI Protocol (@ssiprotocol) February 4, 2023
Besides ZIL, the sharded blockchain has been rife with fundamental growth in recent months. One such is the development of a social recovery wallet infrastructure called SSI Protocol on the blockchain.
Social recovery wallets allow more than a single party to sign off-blockchain transactions, which increases the security of funds and allows any of the 'guardians' to change the signing key if there is a chance of it being compromised.
We've added support for the following wallets on https://t.co/qUwdYZZv3g, allowing for viewing portfolio balances and trading across 10 blockchains:@MetaMask@brave@TrustWallet@CoinbaseWallet@okxweb3@hirosystems@pay_zil

🧐Which wallets would you like to see added next❓ pic.twitter.com/P9AkwR7UUi

— LunarCrush (@LunarCrush) February 4, 2023
In addition, the popular social network-based crypto aggregator platform, LunarCrush has recently added the Ziliqa network to its portfolio balances check and trading list. Users can interact with the Ziliqa blockchain more effectively because they can buy ZIL directly on LunarCrush without visiting a third-party platform.
ZIL Alternatives
While ZIL is delivering impressive gains, investors should also keep an eye out for other assets that could provide profit opportunities. One such coin is MEMAG – a new token currently exciting many in the gaming space.
MEMAG was developed by the Meta Masters Guild, a blockchain gaming collective with the goal of establishing an ecosystem for high-quality gaming and rewarding community members for their accomplishments and participation.
The Guild intends to develop various games and bring them under the same umbrella while incorporating the MEMAG token into each title. This means the token will have multiple use cases and a teeming investor base ready to help its price surge.
The MEMAG presale has been a huge success, with investors showing huge interest and contributing to over $3.32 million raised in a few weeks.
Buy MEMAG
Meta Masters Guild – Play and Earn Crypto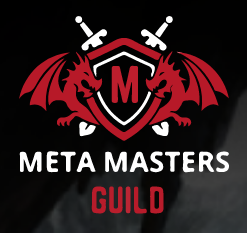 Innovative P2E NFT Games Library Launching in 2023
Free to Play – No Barrier to Entry
Putting the Fun Back Into Blockchain Games
Rewards, Staking, In-Game NFTs
Real-World Community of Gamers & Traders
Round One of Token Sale Live Now – memag.io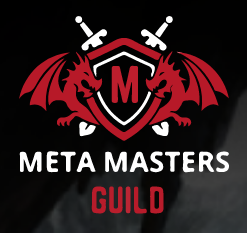 Related News
Join Our Telegram channel to stay up to date on breaking news coverage