Chinese Car Launched in the Metaverse is Now Available IRL

ROBO-01: Chinese company JIDU has launched a concept car, called ROBO-01, that will give Tesla a very very wild run for its money.
JIDU is an intelligent electric vehicle company. It is a collaboration between car maker Geely  and Baidu. They have launched their first concept car, called ROBO-01.
Originally an AI and internet company, this is Baidu's first attempt at launching an automobile. Baidu wanted to inject their AI tech and intelligent driving capability into a cutting-edge futuristic vehicle. They say the ROBO-01 is set to revolutionize the automobile industry.
ROBO-01 crazy tech
There are a lot of crazy amazing things about this car. Firstly, Tesla will need to catch up, there's no question about that. But secondly, and rather strangely, the car can also shares its emotions. You might want to make sure that oil light doesn't come on. You may be stuck in an upset robot car headed for the river at top speed.
The robocar was first unveiled in the XiRang metaverse. At the unveiling, an avatar named Xijiajia drove and interacted with ROBO-01.
The concept car is 90 percent similar to the actual real-life production model. The real-life car looks insane, and it is what we all wanted the future to look like. Except, you know, without the Chinese government being able to take over the car and drive you to jail. Well, that's what the conspiracy peeps are saying, anyway.
There's a U-shaped folding steering wheel. And that driving screen, wow. It is a 3D borderless integrated ultra-clear screen. And now, you have no excuse if you get lost, you will just have to admit that you are simply geographically challenged.
The car comes with a 3D human-machine co-driving map. It has what the company says is a "full-scene voice inside and outside the car, millisecond voice response and offline intelligent voice assistant." If you end up in the wrong city, that's totally on you.
Another cushy addition is zero-gravity seating. These are seats that put the human body in a neutral spinal posture. Astronauts experience this in the weightlessness of space.
Self-driving tech
The car is also capable of machine learning, so it is "trainable." It is also self-driving. But we know what that means. You can't program the car to take you to your mum's place and watch Netflix in the back, covered in popcorn. We are almost there with the self-driving tech, but let's not crash into any meadows full of wildflowers just yet.
Like Web3, we are in the Car3 stage. JIDU say that we have gone from the Fuel Car 1.0 Era to the Electric Car 2.0 Era, and now we are entering the Intelligent Car 3.0 Era.
Xia Yiping is the CEO of JIDU. "The Intelligent Car 3.0 Era is the era of robocars. The transition to this new era is marked by the shift of driving power from humans to AI, with robocars ultimately achieving self-generating progress led by AI. The automotive industry in the 3.0 era will see a seismic shift from a revolution in energy to a revolution in product attributes. The ultimate goal is to realize a fully driverless transportation experience. The JIDU robocar aims to meet users' needs for intelligent travel, in-car intelligent assistance and intelligent cabin in the new era."
Futuristic Car Features
ROBO-01 features a minimal and futuristic look. The screen is an integrated, non-spliced screen. It has been designed to run from the driving seat to the passenger seat. It promises to provide an immersive audio and visual experience.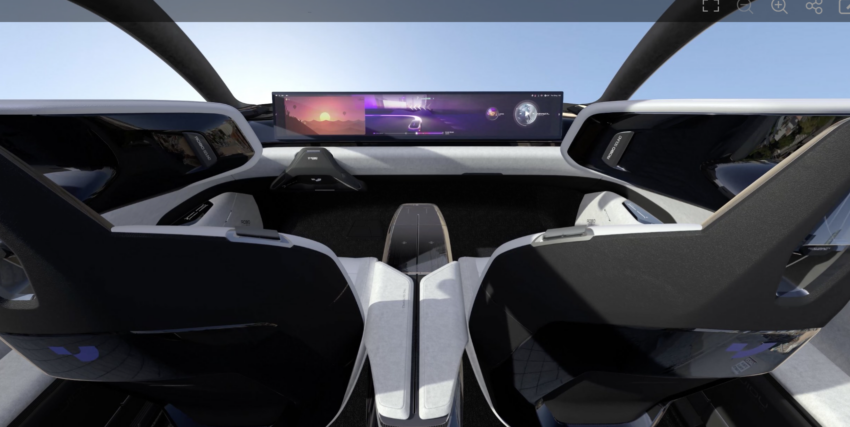 The door handle, gearstick, indicator, and other controls are removed. The idea is to make the human-vehicle interaction experience completely seamless. The U-shaped steering wheel makes the screen completely visible, and it can be folded and hidden as needed.
The car gets around by using a LiDAR is a detection system. This is like radar, but it uses light from a laser. The car's LiDAR is collapsible. If you get into a crash, AI intervention beforehand will collapse the LiDAR, improving safety. JIDU obtained a national patent for the tech.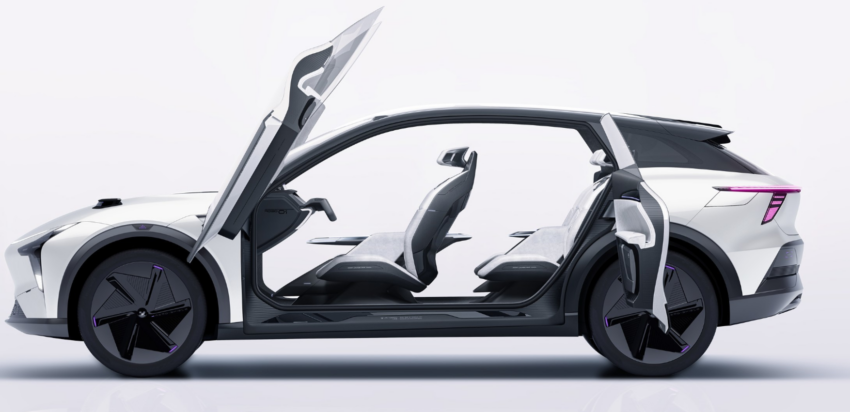 ROBO-01 Emotions
JIDU say that the ROBO-01 can recognize the user's emotions. Not only that, the car can express its own emotions. We always knew that the Knight Rider situation would play out for real one day.
The car can use its external speakers to communicate with people on the street. I hope it tells them to hurry up, that the light is green, and to stop driving like a pork chop.
JIDU say, "Baidu Apollo's advanced autonomous driving capabilities have been extensively applied in its Robotaxi, with 27 million kilometers of safe autonomous driving test mileage and a large Robotaxi road test fleet conducting real road tests in more than 30 cities across China, continuously improving the autonomous driving system's ability to cope with complex urban roads."
The company say the car has "human-like interaction capabilities, such as visual perception, voice recognition and lip capture, to allow for natural and smooth communication between user and car."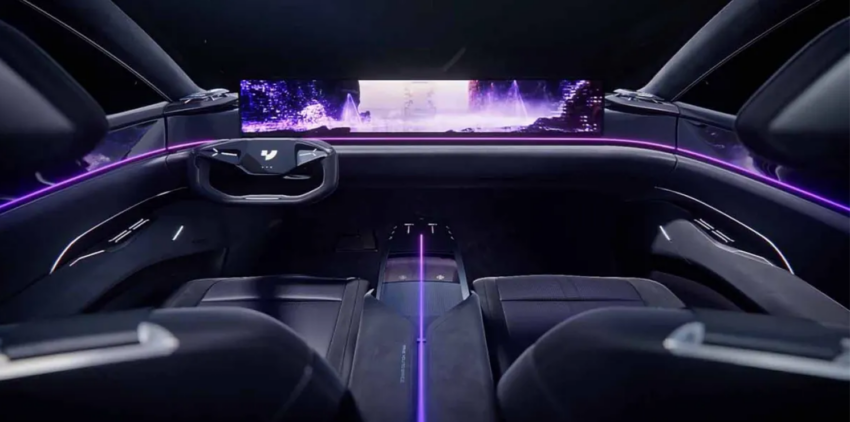 ROBO-01 future
This is the car we all hoped would be in our future. But, there is a lot of scope there for drama. Early-adopting drivers will have to suffer through the bugs that come with any first edition of new tech offerings. But this could be a story worth following for a while.
Got something to say about the ROBO-01 or anything else? Write to us or join the discussion in our Telegram channel. You can also catch us on Tik Tok, Facebook, or Twitter.
Disclaimer
All the information contained on our website is published in good faith and for general information purposes only. Any action the reader takes upon the information found on our website is strictly at their own risk.