Biggest Crypto Gainers – December 26 

Join Our Telegram channel to stay up to date on breaking news coverage
The global crypto market has started showing some signs of recovery towards the end of this year. The two most commonly used cryptocurrency coins, Bitcoin (BTC) and Ethereum (ETH) managed to stay steady on Friday around the $16,000 and $1,200 price ranges, respectively.
Similarly, many other cryptocurrencies, like Lido DAO and Terra Classic displayed huge green spikes on their price charts. The list of top cryptocurrencies for today is provided below, which can assist you in choosing the top cryptocurrencies for trading right now.
1. Lido DAO (LDO)
Lido DAO has experienced decent growth in price today and is one of the top gainers in the past 24 hours when considering the top cryptocurrencies. As one of the best staking solutions for Ethereum, Lido DAO has been increasing in terms of price in the last couple of days already. This increased even further today, as the token seems to have risen by more than 7%.
At the time of writing, LDO is trading at around $1.03 and is looking to see some more upward movement. LDO provides a unique use case, and with the increasing use of Ethereum and its related ecosystems, it would make sense for a project like LDO to shoot up even more in the upcoming days or weeks.
2. Terra Classic (LUNC)
The rumour that Coinbase has approved the purchase of $245 million worth of LUNC is currently circulating around the LUNC community. The prediction further implies that the exchange will make the announcement and disclose details about additional LUNC burns on January 3, 2023.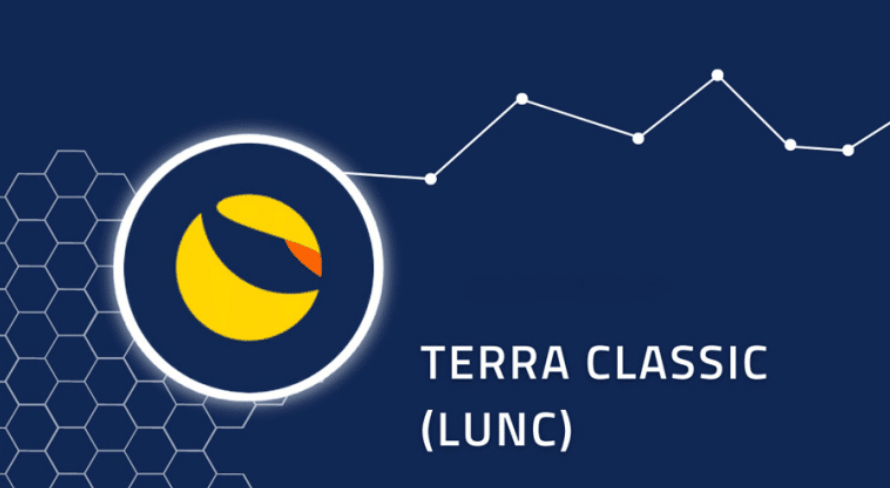 This speculation has increased the price of Terra Classic in the last 24 hours, where it has registered a growth of more than 8% in value. At the time of writing, the price of Terra Classic stands at $0.00015. Its circulating supply is estimated to be around 5.9 trillion LUNC coins.
3. Dash 2 Trade (D2T)
Dash 2 Trade is the latest crypto signals and trading platform that offers trading signals and social analytics on-chain information, which can help users in maximizing their profits from trades. The native token of this crypto analytics platform is the D2T token. The presale of D2T tokens is currently underway, and these tokens were able to collect around $500,000 within 24 hours of their presale.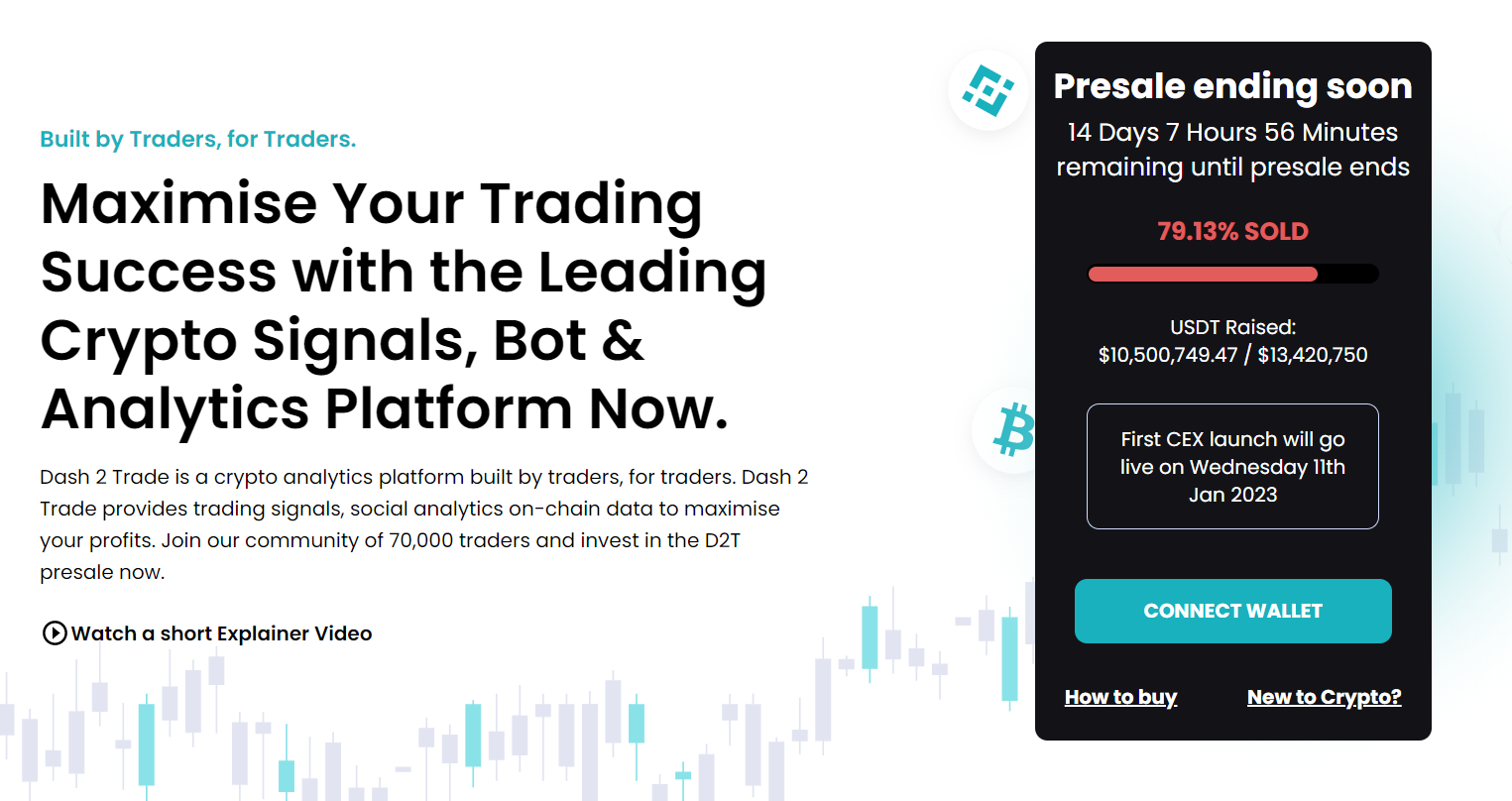 Because of its successful presale, Dash 2 Trade is getting media attention these days as it has managed to raise more than $10.5 million from it. Its presale is expected to conclude soon as the token is preparing itself for its first CEX listing, which is scheduled to happen on January 11, 2023.
4. FightOut (FGHT)
FightOut is the newest player in the move-to-earn crypto market, which mixes physical fitness training with virtual competitions in the metaverse. The software maintains a record of users' real workouts and evolves their avatars over time. The native token of this application is the FGHT token, whose presale is currently going on.
The popularity of its presale is reflected in the fact that it has managed to raise close to $2.5 million within a week of its presale. The price of the FGHT token is $0.0166 (1 USDT = 60.06 FGHT). FightOut is also giving a token bonus on the basis of your first investment and preferred vesting duration.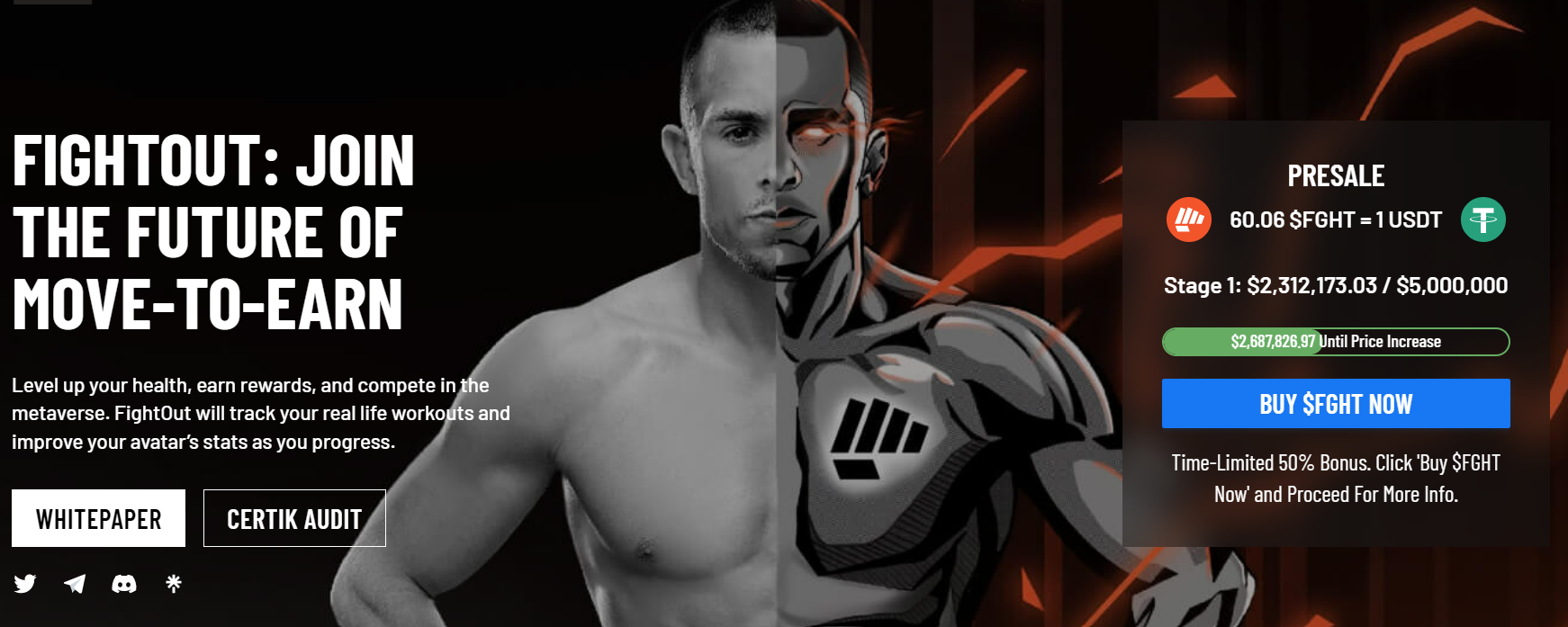 Considering how much $FGHT they buy, investors can get a bonus of 10–25%. Investors that buy into the presale for as minimal as $500 can receive an extra $FGHT. Once the presale is over, the bonus is paid out in $FGHT tokens.
5. RobotEra (TARO)
The latest play-to-earn cryptocurrency project, RobotEra, has robots working to restore Tarot, a planet that has been shattered by conflict. This project's capabilities enable users to buy virtual property, erect buildings and develop infrastructure. Users can sell land or space as well as collect entry fees for activities in order to generate money through the game.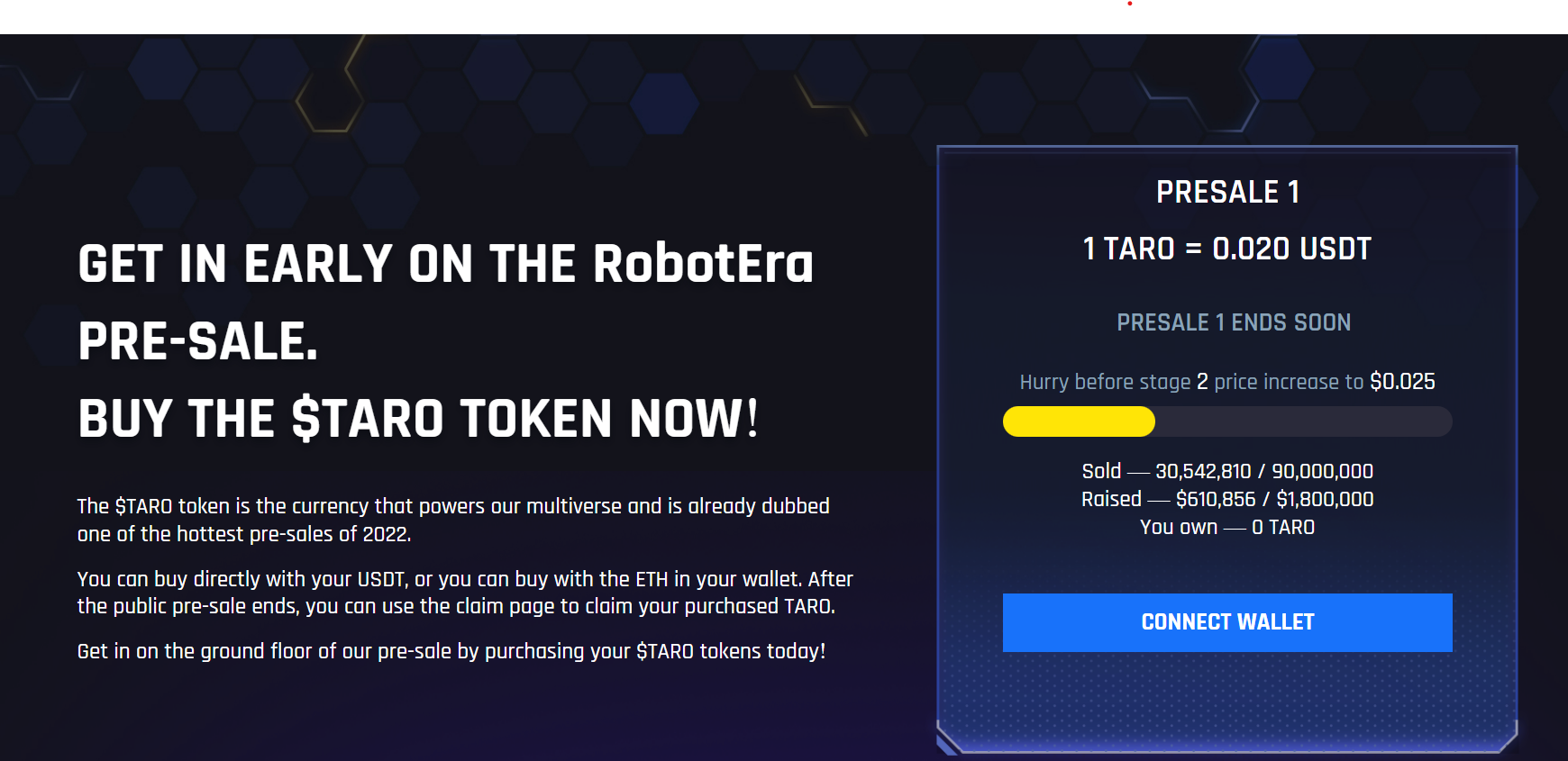 The play-to-earn characteristics of RobotEra are attracting the interest of many investors, while the presale of the project's utility token, TARO, is now underway. 1 TARO is currently available for just 0.020 USDT. The presale will happen in three phases, where the price of this token will increase in every successive stage. As a result of the same, the price of 1 TARO token will grow to $0.025 in its next phase. It is, therefore, the best time for any user to invest in TARO tokens, as they are offered at their lowest price.
Conclusion
Due to today's surge in the abovementioned cryptocurrencies, cryptocurrency traders had a good day. However, given the volatile nature of the cryptocurrency market, it is always advisable to hold off on investing in any token until you have done thorough research and analysis from your side.
Read More-
FightOut (FGHT) – Newest Move to Earn Project
CertiK audited & CoinSniper KYC Verified
Early Stage Presale Live Now
Earn Free Crypto & Meet Fitness Goals
LBank Labs Project
Partnered with Transak, Block Media
Staking Rewards & Bonuses
Join Our Telegram channel to stay up to date on breaking news coverage