4 Crypto Coins With High Upside Potential That Investors Shouldn't Miss

Join Our Telegram channel to stay up to date on breaking news coverage
Crypto investments can turn thousands of dollars into millions by choosing the right coins at the right time. This article highlights four cryptocurrencies poised for substantial growth this year. These chosen cryptocurrencies stand out in the world of digital investments, giving us a good look at what could happen in the future.
From innovative projects with real-world utility to those backed by influential partnerships, the spotlight falls on these four contenders, each holding the promise of capitalizing on the evolving trends in the crypto sphere.
Conflux Network (CFX)
The Conflux Network operates as a decentralized blockchain with high scalability, emphasizing rapid transaction confirmations and throughput. This proof-of-work (PoW) network employs Ethereum-like smart contracts within a Turing-complete framework.
Through its Directed Acyclic Graph (DAG) structure for parallel block processing, it enhances performance by reducing confirmation times and bolstering transaction throughput. As of August 28, the Conflux Network is valued at $0.126, with a 24-hour trading volume of $26.99 million and a market cap of $399.22 million.
Over the last 24 hours, the $CFX price has increased by 1.51%. Its all-time high was recorded on March 27, 2021, at $1.72. Technical indicators suggest that the Conflux Network's 200-day SMA is projected to reach $0.20 by September 27, 2023, while the short-term 50-Day SMA is estimated at $0.13.
The Relative Strength Index (RSI) value stands at 33.58, indicating a neutral market position. Conflux Network's permissionless blockchain offers secure, rapid, and cost-effective asset transfers.
Its transparency and staking features position it favorably in decentralized economies. The $CFX token finds utility in network consensus, ecosystem incentivization, governance, and staking.
For a comprehensive insight into the four crypto coins exhibiting substantial growth potential, watch the video provided above. Furthermore, to access more crypto-related content, consider subscribing to his YouTube channel.
Jacob Crypto Bury also moderates a Discord community with nearly 17,000 members, providing trading tips and knowledge about upcoming crypto presales.
ApeCoin (APE)
ApeCoin, an ERC-20 governance and utility token in the APE Ecosystem, empowers web3's forefront decentralized community. Token holders steer through ApeCoin DAO's decentralized governance, directing the ApeCoin DAO Ecosystem Fund. ApeCoin, reserved 62% for the Fund, fuels community-backed ventures.
It unlocks exclusive ecosystem components, like games, and enables third-party devs to integrate it. The APE Foundation holds a Yuga Labs NFT, the rights entrusted to ApeCoin DAO's discretion. Introduced in Mar 2022 amidst a bearish crypto market, ApeCoin launched at $7.2, briefly surged to $26.3 by Apr 28, but later declined due to market trends.
Now trading at $1.46, up 2.24% in 24hrs, ApeCoin's prominence lies in the rapidly growing Metaverse, worth $553.63 million. As a new but major player, it remains a top Metaverse crypto investment. To buy $APE we recommend eToro, a safe regulated crypto exchange.
Pepe (PEPE)
Pepe coin stands as an ERC-20 deflationary token operating on the Ethereum blockchain, emerging on April 15th. Rooted in the renowned 'Pepe the Frog' meme by Matt Furie, which gained immense traction in the early 2000s, Pepe coin seeks to ride the wave of meme coins' popularity, akin to Shiba Inu and Dogecoin.
With aspirations of cementing its position among premier meme-based cryptocurrencies, $PEPE employs distinctive strategies to engage the cryptocurrency community. Distinguishing itself from the norm, Pepe coin adopts a tax-free approach, supplemented by a redistribution model that rewards committed, long-term stakers.
A mechanism for token burning is also in place, ensuring the scarcity of Pepe coin is upheld. This amalgamation of tactics aims to foster appeal within the cryptocurrency realm.
In a notable trajectory from late April to May 2023, $PEPE underwent an astonishing surge, propelling its market capitalization to a remarkable $1.6 billion, creating fortunes for early adopters and amassing a devoted community of enthusiasts.
The Pepe coin's official Twitter account shared that the remaining 10.6 trillion tokens from the $PEPE multisig wallet have been moved to a new address. View on etherscan.io here.
the 10.6 Trillion tokens left in the $PEPE multisig have just been transferred to a new address: 0x9f5E46E4990dee30665b2e803BA134564D1e087F

txn: https://t.co/ONa5se54YU pic.twitter.com/f5e0KyCCBa

— Pepe (@pepecoineth) August 26, 2023
Notably, Pepe coin witnessed substantial surges, including an impressive upswing of 525% within two weeks of its market debut. As of the present day, $PEPE trades at $0.00000088, boasting a 24-hour trading volume of $49.03 million and a market capitalization of $370.92 million.
Looking ahead, Pepe Coin projections forecast a rise to $0.0000090 by September 4, 2023, representing a 3.96% increase. What sets $PEPE apart is its steadfast commitment to celebrating its source material, setting it apart from its crypto counterparts.
This is complemented by its unique redistribution strategy, incentivizing long-term holders and fostering enduring engagement. The token burning mechanism serves to underscore its rarity in the market. Moreover, the absence of transaction fees underscores its individuality, drawing a wider audience and expanding its user base.
Wall Street Memes (WSM)
For those seeking increased potential for growth, engaging in pre-sales and initial coin offerings (ICOs) presents an excellent avenue to connect with strong emerging projects. A notable example is Wall Street Memes, a project that has captured the attention of investors.
The project is currently in its final phase of token presale, having amassed an impressive $27.2 million in funding at the time of this writing. Each token is being sold at a price of $0.0337. This achievement is hardly unexpected, considering its affiliation with a social media account boasting a following of over a million.
Renowned for sharing memes that combine humor with insightful commentary on stocks and cryptocurrencies across various social platforms, the project's impact even managed to capture the attention of prominent figures such as the CEO of Tesla and X (formerly Twitter), Elon Musk, as evidenced by their interactions in previous Twitter posts.
Bro thought robbing a day trader was a good idea pic.twitter.com/a40CJcXbAj

— Wall Street Memes (@wallstmemes) August 27, 2023
However, Wall Street Memes transcends the realm of memes. In 2021, the group introduced "Wall St Bulls," an NFT collection that astonishingly sold out within a mere 32 minutes, generating an impressive $2.5 million in revenue.
Leveraging its previous expertise, the project, which has implemented a stake-to-earn mechanism, has expanded its horizons into the domain of meme coins by introducing its initial meme coin, $WSM. This innovative mechanism plays a pivotal role in discouraging abrupt sell-offs, thereby mitigating the risk of potential market crashes.
The rapid accumulation of staked tokens, constituting a substantial portion of the circulating supply, vividly underscores the community's fervent enthusiasm for this incentive-driven framework. In the most recent update on staking, the total staked quantity of $WSM has surpassed 236 million, offering an estimated Annual Percentage Yield (APY) of 85%.
The project allots 75 rewards per block and has secured listings on several tier one exchanges, scheduled for September 27th. In totality, there are 2 billion tokens, with 50% available during the presale. The distribution breakdown includes 30% allocated to community rewards, 10% to DEX liquidity, and 10% to CEX liquidity.
In celebration of the presale, the team has launched a $50K airdrop, divided among five competition winners who complete a series of straightforward tasks, including following the project's social media channels. Take part in the $WSM presale at wallstmemes.com.
Related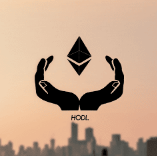 Get Educational Courses & Tutorials
Free Content & VIP Group
Jacob Crypto Bury Market Analysis Videos
Leverage Trading Signals on Bybit
Next 10x Altcoin Gems
Upcoming Presales & ICOs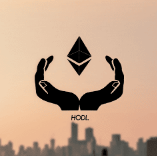 Join Our Telegram channel to stay up to date on breaking news coverage