10 Best Blockchain Games to Play and Invest In November 2022
A blockchain game is any cryptocurrency or NFT game that uses play to earn concepts and blockchain technology. CryptoKitties, which were digital pets symbolized as non-fungible tokens, started the blockchain gaming movement in 2017. Major companies such as Sandbox & Decentraland have since constructed complete metaverse platforms and amassed multibillion-dollar market caps to continue the trend.
In this article, we'll take a quick look at the top blockchain games, as determined by popular Game data aggregators like DappRadar, based on the number of unique active wallet (UAW) identities generated in the previous month. We examine a few current and forthcoming blockchain games as possible investments as well.
10 Best Crypto Games Right Now – At a Quick Glance
We'll first analyze some new and emerging crypto games on several different blockchains, then add some well-established games among the top blockchain games for individuals who are particularly interested in trading in blockchain games and their respective native cryptocurrencies.
The 10 Best Crypto Games Right Now – Full Reviews
Our selections for the top cryptocurrency games to watch this year virtually all offer the chance to earn cryptocurrencies as rewards while playing these games with a some initial commitment.
1. RobotEra
Gaming emerged as one of the top potential Web3 industries in 2022, with over 900,000 regular users and active wallets. RobotEra, one of the most popular upcoming blockchain-based games, uses the TARO token to build a digital environment where players may produce land, engage in market trading, and contribute to the creation of this ecosystem.
TARO is distributing 270 million tokens over three presale phases as of right now. The RobotEra whitepaper states that the project's alpha phase should be finished by Q1 2023. Players can join the virtual environment of RobotEra as robots, which are created as NFTs using ERC-721 smart contracts. The "Taro Planet," where users may purchase land NFTs and construct everything from museums to theme parks, can be accessed by gamers using the robot NFTs.
TARO is an ERC-20 token that enables users to stake their tokens for a high APY (annual percentage yield). Additionally, RobotEra uses blockchain technology to provide its users with a high level of autonomy. Players can invest their TARO tokens in the DAO (decentralized autonomous organization) to get voting privileges for platform enhancements.

Even though many leading altcoins experienced a retracement in 2022, investing in a gaming token during its presale may be a profitable way to diversify a cryptocurrency portfolio. Three presale phases are used by RobotEra to offer the TARO token. 15% of TARO's entire supply, which is 1.8 billion, has been designated for the presale.
TARO is now in its initial presale stage and is on sale for $0.02. By the final round, the price will grow to $0.032, representing a 60% price increase for early investors. However, it is likely that the presale may be sold out before its scheduled end date due to the surging demand.
Buy RobotEra
2. Calvaria
Calvaria, a tactical game allowing actual in-game ownership, will appeal to those who prefer play-to-earn games that include several characters with diverse sets of powers. In the card game Calvaria, players compete in seasonal tournaments to overcome their opponents while utilizing strategies to get special cards.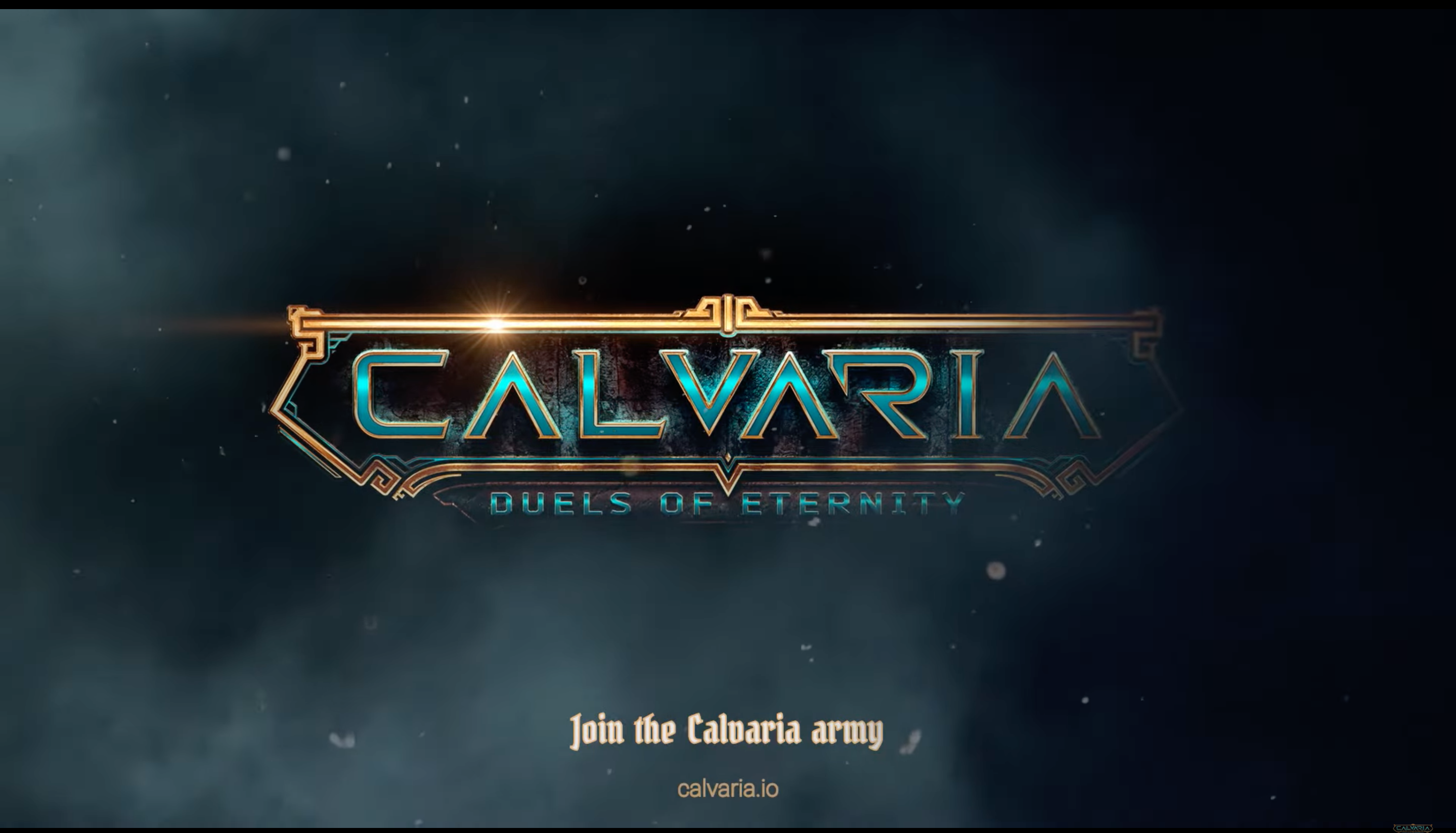 To guarantee that non-crypto users may access the game, it will be offered as a PC and mobile app. The narrative mode in Calvaria is an option available to players and is centred on many factions working to complete their missions. This makes it possible to play the game without owning any assets.
Calvaria created its platform so that users may have fun while receiving incentives for taking part in games and winning competitions. Although the staking network rewards users for holding their currencies to get $RIA tokens, the NFT marketplace allows players to purchase cards and various in-game commodities to advance.
A single-player quest and player-versus-player options will be available to players. The single-player option allows players to explore the game's environment before moving on to other fight levels. Rewards include special cards or power-ups that may be utilized in the primary battle mode of the play-to-player game, which requires players to tactically defeat their opponent by using collected NFT tokens, power-ups, and special cards.

According to the RIA whitepaper, RIA tokens that are used as prizes are currently on presale. The price of the coins is $0.01 in the first round of the presale. During the presale, the coins are sold at their lowest prices; when it is over, the coins will indeed be listed on significant exchanges. 300 million tokens, or 30% of the supply, has been made available during the presale, which seems to be selling out rather quickly.
Visit Calvaria
3. Silks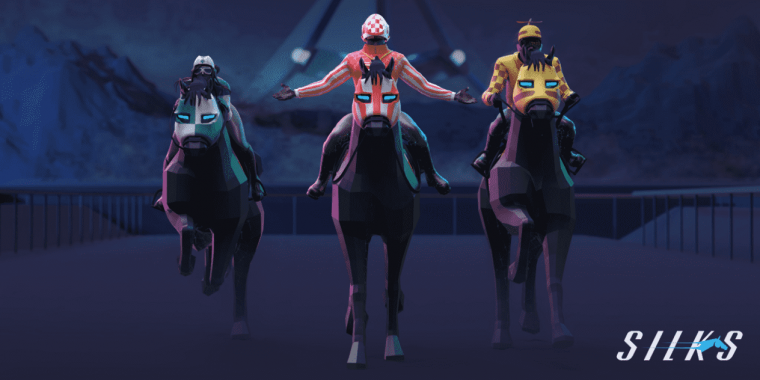 With big investment firms behind it, Silks is quickly rising to the position of being the most popular sports token on the Ethereum Network on OpenSea. It is also ranked in the top 50 listings on the renowned NFT market analysis to protect you during difficult times, like unfavourable macroeconomic conditions in 2022.
Horse racing is currently having a record-breaking year in terms of horse sales prices and prize money awarded during races. Silks is also having a strong year; as they were recently highlighted in Cointelegraph after securing $2 million in seed investment from major cryptocurrency VCs to expand the accessibility of the virtual world horse racing experience.
These Silks Racing avatars were for sale on the team's website, and the sale closed on September 19. Additionally, on September 29th, the inaugural Silks and Horses NFT issuance date will occur. One must have a Racing Avatar to participate, and for the first four days of the sale, all Racing Avatar NFT holders can generate a Silks Horses NFT for $500. (from September 29 to October 2)
Buy a Silks Avatar Today
4. Tamadoge
Tamadoge plans to develop an augmented reality (AR) metaverse game where users may take care of their beloved pets, NFTs of such a doge meme, as part of its mission to become the successor to Dogecoin and much more than a meme coin. Before that, it will take the shape of an NFT game in which players' NFT doges engage in combat after being created, trained, and fed. The goal is to climb leaderboards and earn prizes in the form of Tamadoge (TAMA) coins.

While Dogecoin & Shiba Inu lacked that P2E functionality; Tamadoge is literally called "The Play to Earn Dogecoin." A tremendous degree of active investor interest has helped the Tamadoge presale generate a whopping $16 million, which has helped this project become one of the top blockchain activities of 2023.
In an effort to halt the price of the token from plummeting, the network will take 5% of the TAMA that users spend when they make purchases from the Tamadoge network's online store and burn it. Additionally, 30% of the money will be used for platform marketing and development, with the remaining 70% going toward the system's prize fund.
Tamadoge does not levy a fee on other exchanges, stating that it "believes that profit should be produced by the initiative itself and not only from individuals trading the token." The TAMA token is available on popular exchanges like OKX, MEXC and Lbank.
Visit OKX for Tamadoge
5. Battle Infinity
The blockchain game Battle Infinity has a fantasy sports theme, and its native token, IBAT, is a BEP-20 token on the Binance Smart Chain.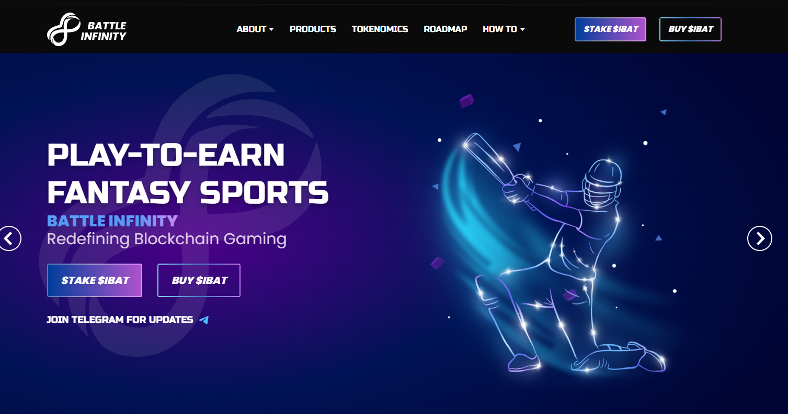 Battle Infinity just had an early presale that sold out, and is currently being traded on cryptocurrency exchanges, with PancakeSwap serving as its initial DEX listing. Following coverage on CryptoPotato, BeinCrypto, CryptoNews, Yahoo Finance, and other cryptocurrency news websites, the IBAT presale had tremendous demand. IBAT is the play-to-earn rewards token for this NFT-based metaverse game. For instance, players may create their own sports franchise & compete against other teams in games & leagues, collecting IBAT for success and finishing high in the standings.
The functionalities of Battle Infinity will be accessible to users through IBAT. The IBAT Premier League requires users to acquire an NFT pass, according to Battle Infinity's social media manager, Karan Sharma. Initial custody of the monies is with the IBAT Betting Pool.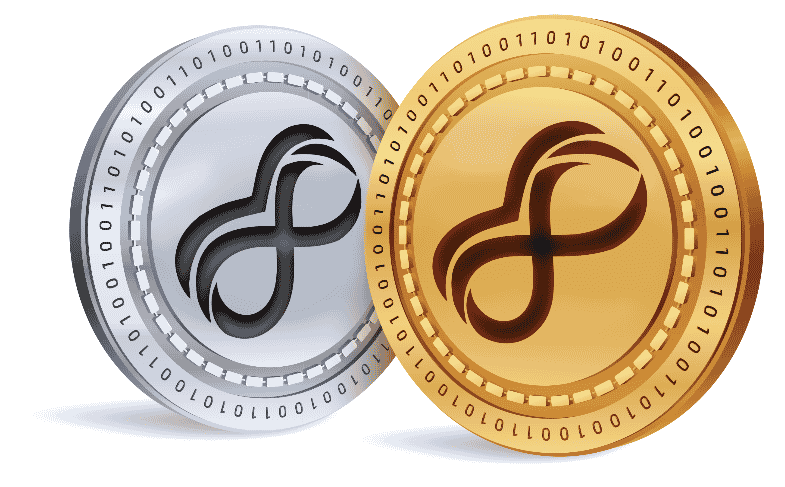 The IBAT token, which can be purchased, sold, and traded, will also be utilised to enable network-wide advertising. There will be two different staking systems as well, one of which will allow holders to participate in PVP combat and the other of which would ultimately transfer 50% of staked monies to players. Additionally, it has an antibot feature that should, in theory, prevent interference with the price of IBAT, an auto tax feature that essentially takes 12% of all network transactions to use for designing the Battle Infinity network .
Visit Battle Infinity
6. Lucky Block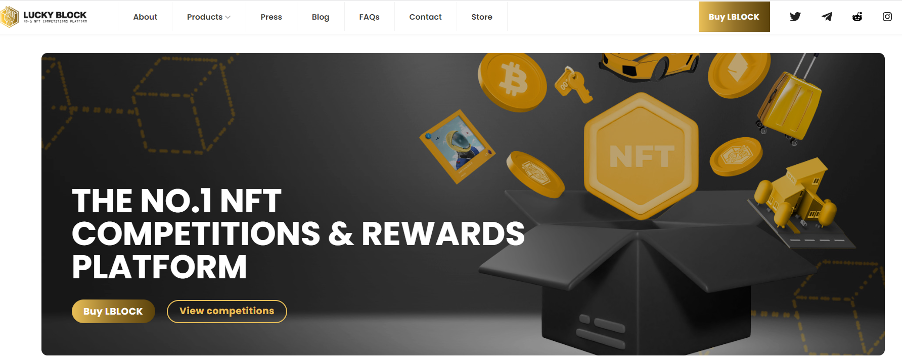 With the ticker code LBLOCK, Lucky Block is an NFT contest network, as is the identity of its native cryptocurrency.
The Lucky Block initiative team gave out $2 million in rewards in May 2022, giving away half to a member of their Platinum Rollers Club NFT collection and the other half to a jackpot draw participant. In comparison to conventional games that follow the same format, this prize draw offers players a decentralized prize pool that is more transparent and offers higher odds of winning..
On the Lucky Block website, there are now several more contests that users may enter for a chance to receive a Lamborghini sports vehicle or another $1 million prize, paid in Bitcoin.
The Lucky Block's V2 token is an ERC-20 token most commonly found on the Ethereum blockchain and is used more for dealing & speculation on controlled exchange (CEX) platforms than the V1 token, which is listed on DEXes like PancakeSwap. The Lucky Blocks V1 coin operates on the Binance Smart Chain.
For more information on the potential development of LBLOCK as an asset and its NFTs, check our Lucky Block price forecast page.
Buy Lucky Block NFTs
7. Neopets Meta
Neopets Meta, which runs upon that Solana blockchain, is a play-to-win free Web3 game fueled by its devoted fan base and its entertaining virtual pet gameplay, which combines pet care in a Neohome with warfare in the Battledome. The game has now grown to become on of the most played within the entire crypto space recently.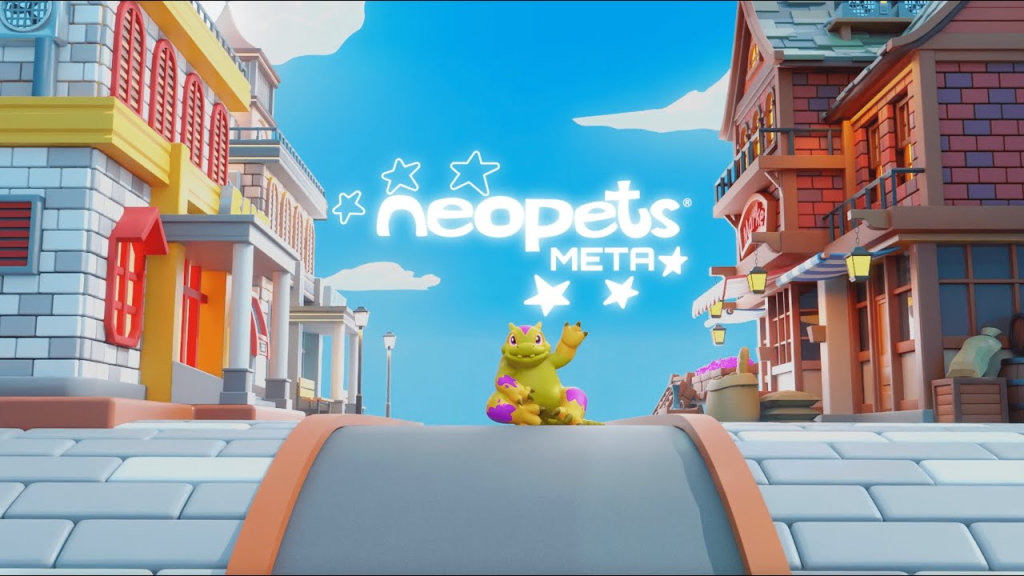 The Neopets.com browser game, which has approximately 150 million participants, or "Neopians," is the inspiration for this blockchain game. The traditional videogame had been launched way back in 1999. However, once Neopets Meta as well as its metaverse network were established in 2021, they were exposed to blockchain gaming.
Incorporating staking and participating in GameFi events are additional factors in its appeal. As a game that is rather popular among users who were a part of the gaming industry in the 2000s, NeoPets Meta has managed to create a massive userbase with its newer version. While the game wasn't something this generation had been wary of for the longest time, its recent blockchain integration has made it so that it once again, made headlines within the gaming industry.

Every generation receives a different introduction to technology. A previous generation of Millennials used Tamagotchi. For younger Millennials, there are Neopets. Roblox appeals to Gen Zers. Each becomes increasingly imaginative, personalised, and immersive. Every one of them moves us a bit closer towards the metaverse. At the moment Neopets Meta may be one of the only few choices that have gotten youngsters and millennials both hooked at the same time.
8. Axie Infinity
Despite the Ronin attack, which Bloomberg called a "disaster" in mid-2022, and the fact that its native cryptocurrency, AXS, has lost over 90% of its value since reaching an all-time high in November 2021, the Axie Infinity gaming portal continues to draw over 500,000 active players each month.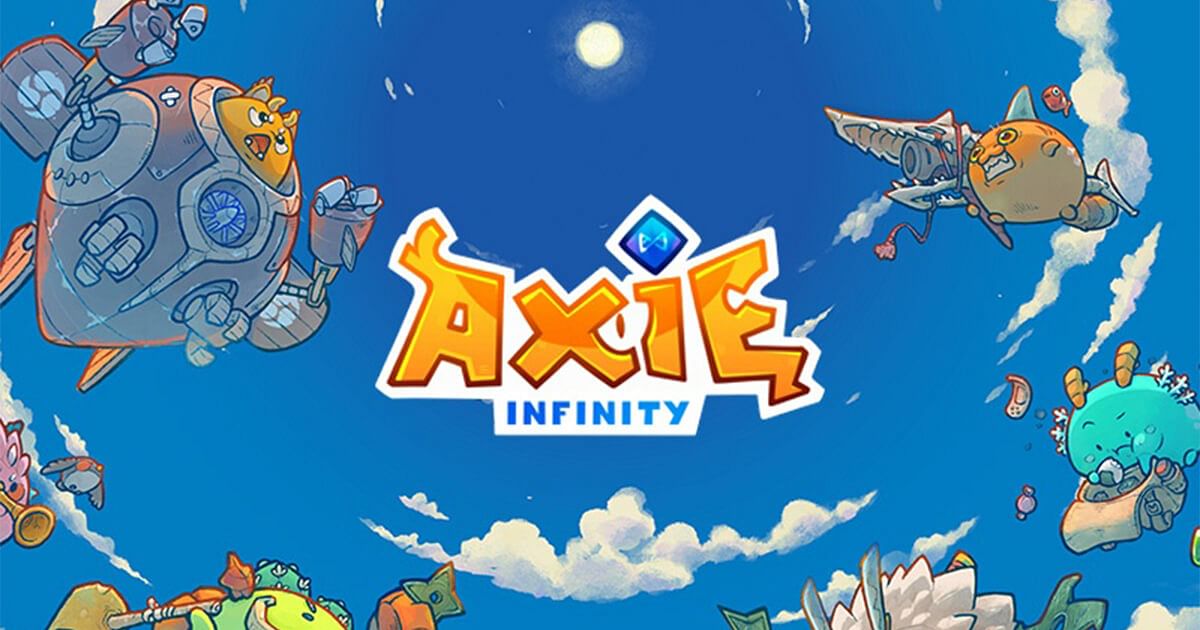 The fact that Axie Infinity was among the earliest and finest play-to-earn cryptocurrency games speaks much about its appeal, fun element, and play-to-earn usefulness. Players from all around the world, but especially from underdeveloped Asian nations like the Philippines, rushed to Axie Infinity to play and win AXS.
From $0.10 on Binance to $166, Acie Infinity had one of the most violent bull runs in history. It has recovered more than 90% today and is now trading at about $14.
Axie Infinity was created by Sky Mavis, a gaming company located in Hojimin that was founded in 2018 and has released a number of games with cutting-edge technology. Trung Thang Nguyen is a talented 19-year-old CEO and co-founder of the still-active Vietnamese e-Commerce company Lozi.vn, directed by Sky Mavis.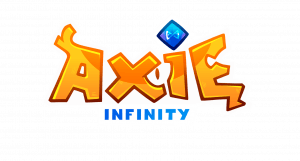 Aleksander Leonard Larsen (COO), the former national Warcraft 3 and DotA eSports player who is now the head of the Blockchain Game Alliance and is committed to the use of blockchain technology inside this gaming industry, is also supporting the stratospheric ascent of Axie Infinity. The AXS token is something that has garnered massive demand, and continues to do so amidst the crypto winter. There is little doubt among users that the token will spike again once the bull market is back.
9. Alien Worlds
Alien Worlds is a cutting-edge metaverse project linked to the WAX & Ethereum blockchains where everything, including all in-game assets, is tokenized. Axie Infinity has a larger player base than Alien Worlds, with more than 500,000 UAWs logged per month.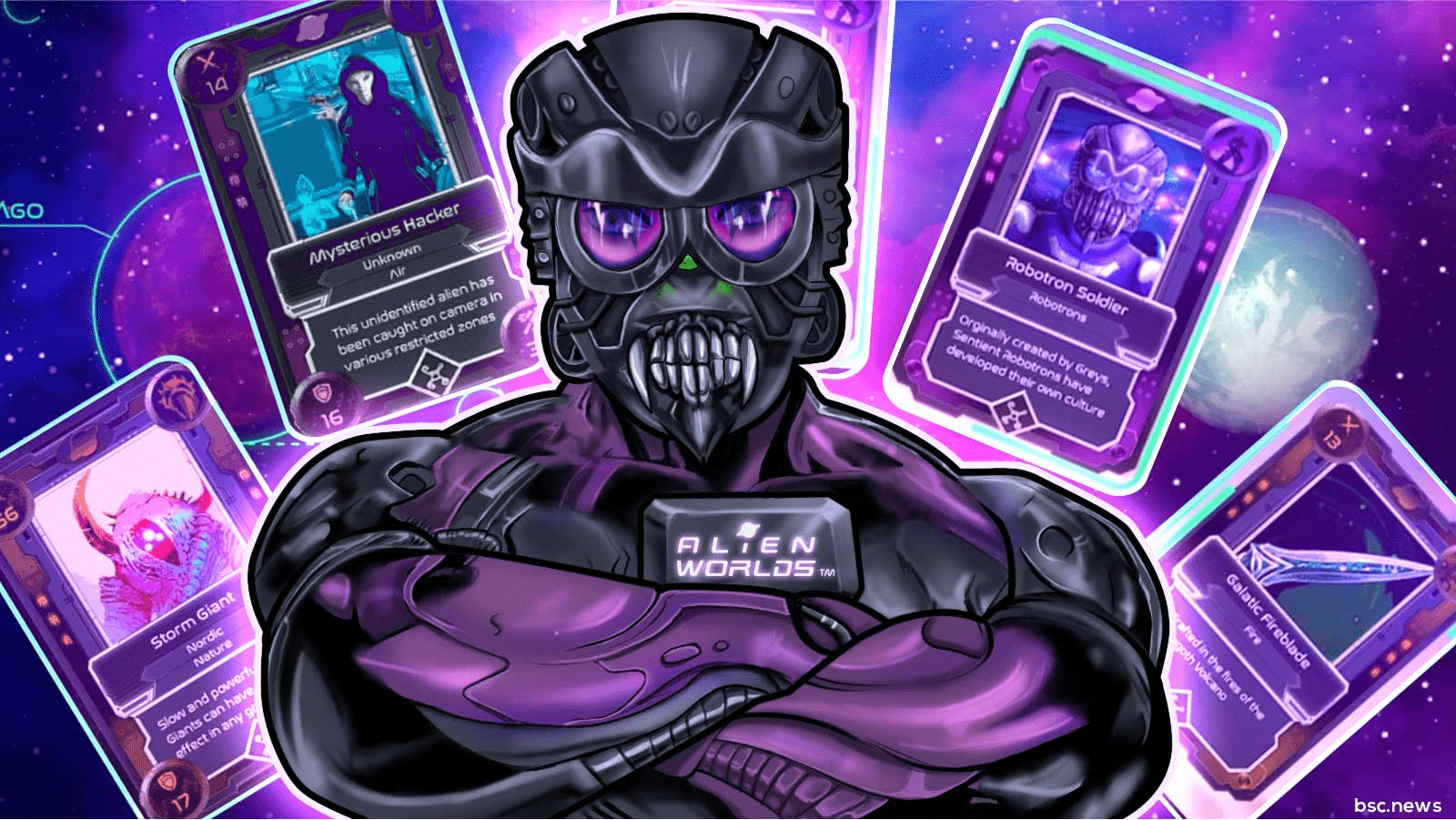 Animoca Brands, which created the Refers to a Form metaverse game alongside Yuga Labs, Binance, and other cryptocurrency venture capital firms,   is among the investors who have provided impressive support for the Alien Worlds cryptocurrency game. Playing Alien Worlds involves a variety of activities, including staking, joining DAOs, trading NFT cards, and mining for trilium (TLM).
As a Blockchain Game Alliance (BGA) member, Alien Worlds, often ranks its ecosystem in the top two spots for the best blockchain video games on DappRadar. Decentralized autonomous groups and NFTs are essential to the Alien Worlds virtual world (DAOs). The basic goal of the game is to explore other worlds & mine Trilium (TLM), a multi-chain utility coin. Players can stake it in order to take part in the metaverse's administration. The prize pool will be larger, and everyone will be able to earn more as more people invest their TLM on planets.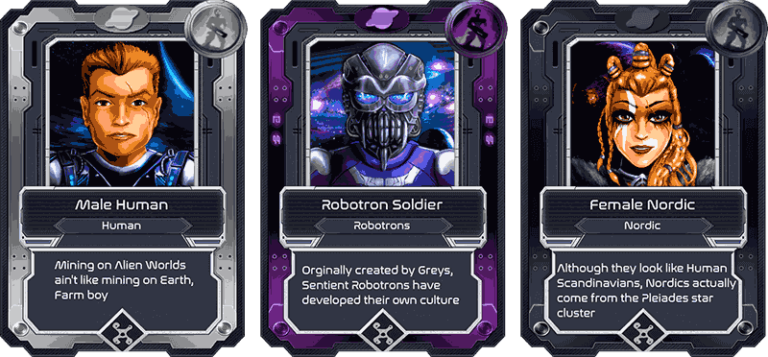 Together, in a nutshell, Alien Worlds is indeed a sci-fi mining adventure game featuring lots of NFTs, DAOs, and passive income potential. In this metaverse, every planet functions autonomously and features its own NFTs, ecosystems, and experiences. Weekly council elections are held, and suggestions are made about how to allocate the "planetary treasury." Between the three blockchains, WAX, Ethereum, and Binance Smart Chain, players may teleport their TLM.
The TLM token is another excellent investment choice, for users who are looking to park their funds in an up and coming crypto game.
10. Splinterlands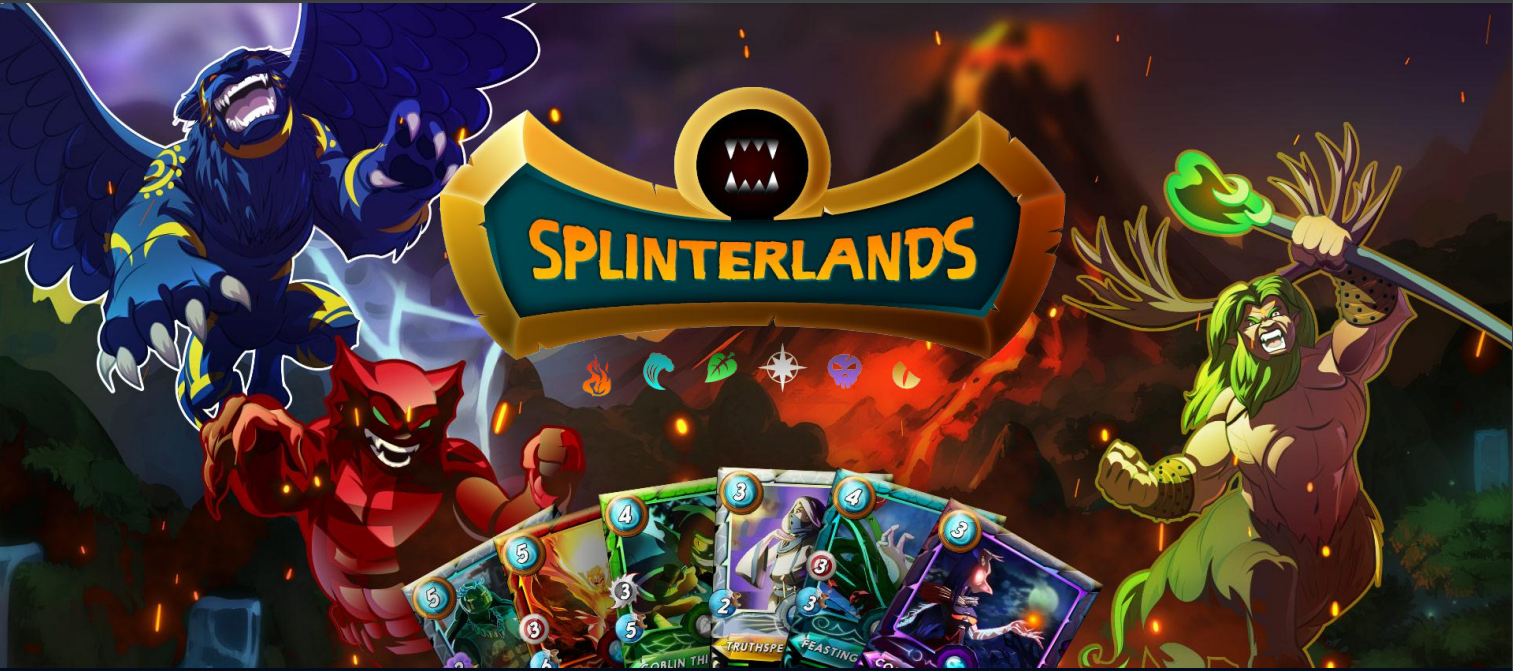 The Hive blockchain, which supports a number of decentralized apps, blockchain games, and wallets, operates one of the most well-known NFT trading card sports, Splinterlands. This blockchain game, which was modelled after vintage trading card games including Magic: The Gathering, encouraged players from the mainstream to try bitcoin gaming.
Depending on their rarity, trading cards earned can be exchanged for ERC-721 tokens and sold for a profit on NFT platforms like OpenSea. Each fight has a unique set of hit points, a mana mechanism, and a sophisticated degree of strategy, making the combat sophisticated.
There are more than 500 cards in the Splinterlands library, 64+ abilities, and four different rarities. Each combat character has a unique style of attack, including magic, ranged, speed, and melee. Its competitions have given out about $6.1 million in capital prizes so far, and users may take part in personal quests to advance in the rankings. Splintershards (SPS), the native token of Splinterlands, is listed on several major exchanges, and has a considerable increase in demand in the recent months.
Why spend money on Blockchain Games?
According to the most recent DappRadar industry analysis, blockchain game platforms as well as the utility tokens that go along with them fared better during the 2022 bear market than other crypto assets like DeFi coins.
Because of this, crypto VC investment in crypto gaming has remained robust, surpassing 2021 levels by 33% in 2022 and being expected to exceed $12 billion by the end of the year. Major conventional video game makers like Sony, the company behind the PlayStation, are indeed paying attention and have committed $1 billion to Fortnite creator Epic Games' efforts to establish a metaverse.
These are all developments that are evidence that the blockchain gaming industry is indeed growing and is capable of becoming much larger than it already is. However, it may be a while before the crypto sector as a whole gros out of its infancy and actually helps blockchain gaming to reach its full potential. This means that right now would be the best time to start getting into strong projects like RobotEra or Calvaria, that have a strong and sustainable future ahead of them in the domain.
Blockchain Games' Detractors in the Industry
Blockchain games have prompted unfavourable responses from several video game publishers. One such example is Valve, which forbade NFTs & blockchain games from becoming featured on Steam, its gaming platform and online shop. Phil Spencer, an executive at Xbox, has attacked some cryptocurrency gaming goods, calling them "exploitative" rather than fun.
Gabe Newell, the CEO of Valve, did concede that blockchain technology merits attention, but he stated in late 2021 that the number of con artists and shoddy goods made it too risky for gamers to come into contact with them.
Blockchain games are still well-liked by investors and players despite the Valve ban on them. Two agencies that audit new cryptocurrency projects, Solid Proof and CoinSniper, have inspected and confirmed the blockchain video games we examined in this guide. Battle Infinity's presale sold out in record time, generating 16,500 BNB within only 24 days. This goes to show that while there is pushback from the traditional gaming sector, it can be countered just as well over time, with strong projects that arent just cashgrab opportunities for users.
Conclusion
Even though the value of metaverse cryptocurrency coins has fallen since the "metaverse summer" of 2021, on-chain activity, such as the purchase of NFT land, has grown, demonstrating that players are still devoted and active. Future blockchain games like RobotEra (TARO), which we examined in this guide, may be able to take advantage of that need.
Visit RobotEra Presale
Frequently Asked Questions:
Can crypto games actually be profitable?
Yes, depending on the time, efforts, and game chosen, players can earn money or crypto playing. However, some games need minimal investments to let users earn profits.
What methods are used to earn in P2E other than playing?
Players can sell their NFTs or other in-game assets on marketplaces for a decent sum of money in order to make profits. Alternatively, they can also build legitimate businesses within virtual worlds.
Do crypto games have a future?
Crypto games is a sector that has been growing at a surprisingly high speed. It may not be long before it penetrates the traditional gaming industry as well.
Can crypto games be played on mobile phones?
There are several crypto games that can be played on mobile phones.